Master At Arms
Staff member
So it's been a crazy year and a very hot summer and things have not progressed at my bench as I expected. I have several small builds and a couple old bones on the bench, but it's been too hot to paint and I wanted something to glue together. Rummaging through the stash, I found the Hobby Boss VK16.01 I had bought several years ago. It interested me greatly, so I broke it out a couple weekends ago. I took some in progress photos with my iPhone and a few with my SLR, so some of the sequencing of the photos may be wonky, but it's better than radio, right?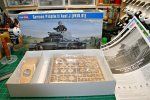 The kit has ten frets of parts, one of photo etch, link and length tracks and a basic set of decals. I added metal barrels from Master and will add a few details along the way.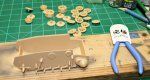 Interleaved road wheels on this one. The swing arms line up easily and quickly. Very little flash.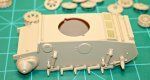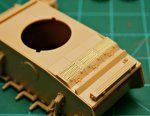 The PE is well engraved and isn't that flimsy stuff.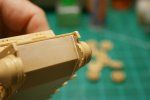 I made weld beads from .020 styrene rod, softened with liquid cement and textured with the back of a hobby knife blade.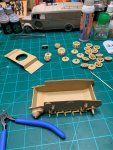 More suspension photos.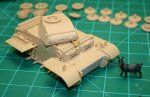 Mocking up the fenders, Betram says hey!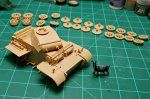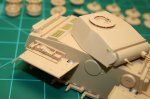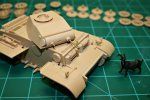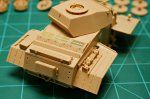 So there's more to come, going to paint this one gray. Thanks for coming by!