Well, with a few other trucks being built here, I decided I'd join in.
Got this off Kijiji about a week ago (the Canadians on here will know what I'm talking about) for a good price, and since I have some blue Tamiya spray paint I thought I would dig it out for something different.
I built the chassis, which was cool that it actually has some working suspension. Started on the interior as well and began filling some void spaces. This kit was supposed to have a third row of seats but I decided to leave them out and scrape out and fill the mounts.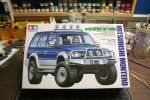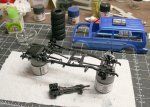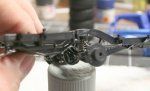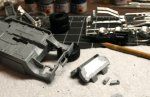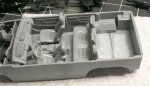 Last edited: