I began Her 10 years ago. While sorting out my Sweetie's work-from-home office, the old Revell Graf Zeppelin emerged from her storage bin.
In 1996, this was an exciting new tooling of Germany's most famous Aircraft Carrier, in not quite 1/700 scale. I had decided to do away with some of Graf's less Carrier-like features.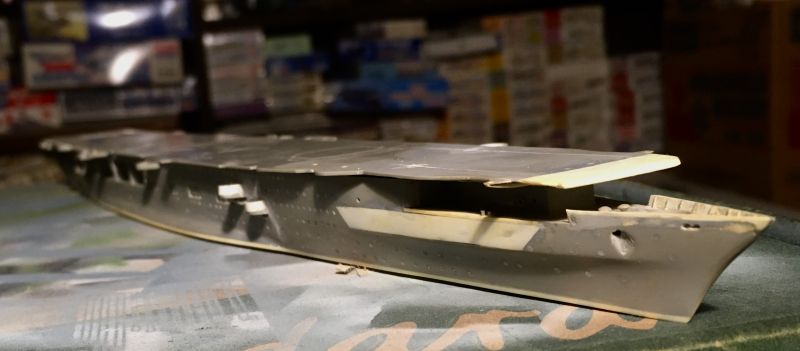 First, all these portholes have got to go! Plated over, sanded. A few left open for interest. The forward barbette mounted 128mm twin gun mounts are removed. They would be useless in the heavy seas of the North Atlantic. Additional hull plating and a healthy spray shield forward should keep the worst of Seas off the flight deck. Lengthened flight deck to accommodate more modern catapults. Gone are the clumsy, inefficient launching tracks and carts.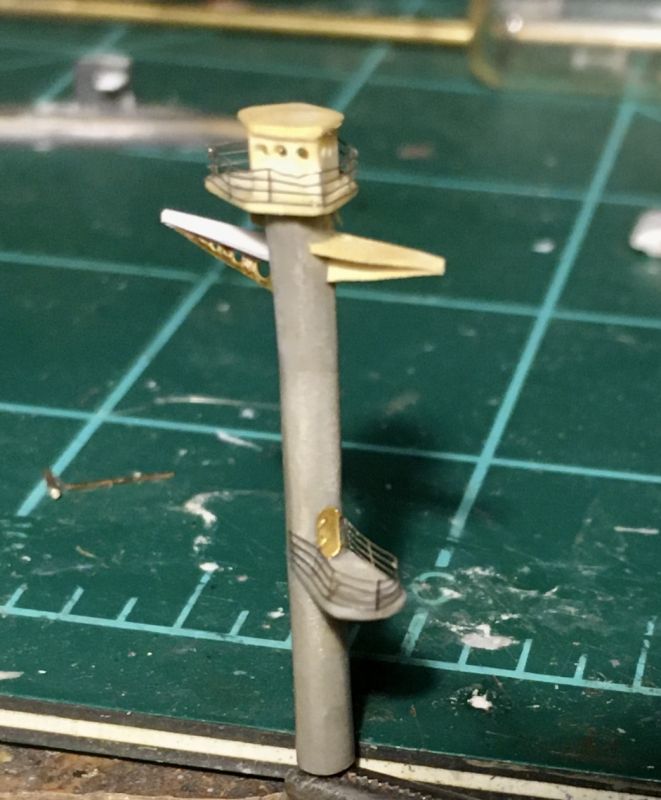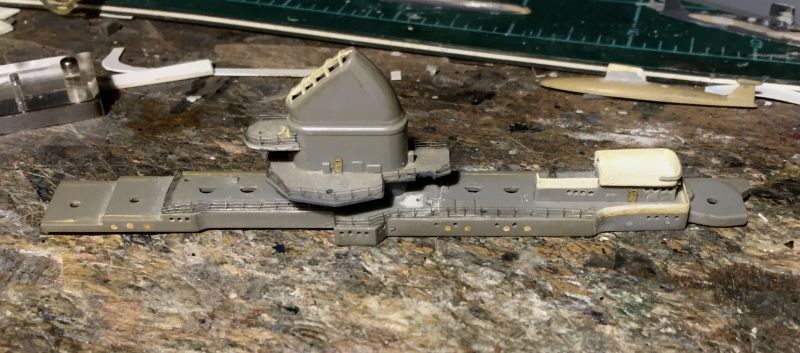 A start on GZ's modest island and main mast. New, weather-tight crows nest and less clunky supports for her radar antennas. My fair weather flying bridge cries out for more interesting details. Plenty of resin & photo-etched bits have been gathered to bring Revell's model to completion.
Thanks for looking in!