Carl-Fredrik Geust is no stranger to my library. I have been buying his books on Russo-Finnish air wars for several decades. Other titles, like his Red Star series, were often pulled down for reference. When Mushroom Model Publications' (MMP Books) Robert Pe announced this title, I was glad to see Casemate Publishers had already placed an order plus had a sale!
This hardcover A4 sized portrait format book doesn't disappoint. On the 152 pages of semi-matte high quality paper, we find exhaustive details on the units, personalities, and aircraft of the Soviet side of the Winter War.
Table of contents... yes, two pages here!
Table of contents continued! I did say it was a thorough treatise of this episode!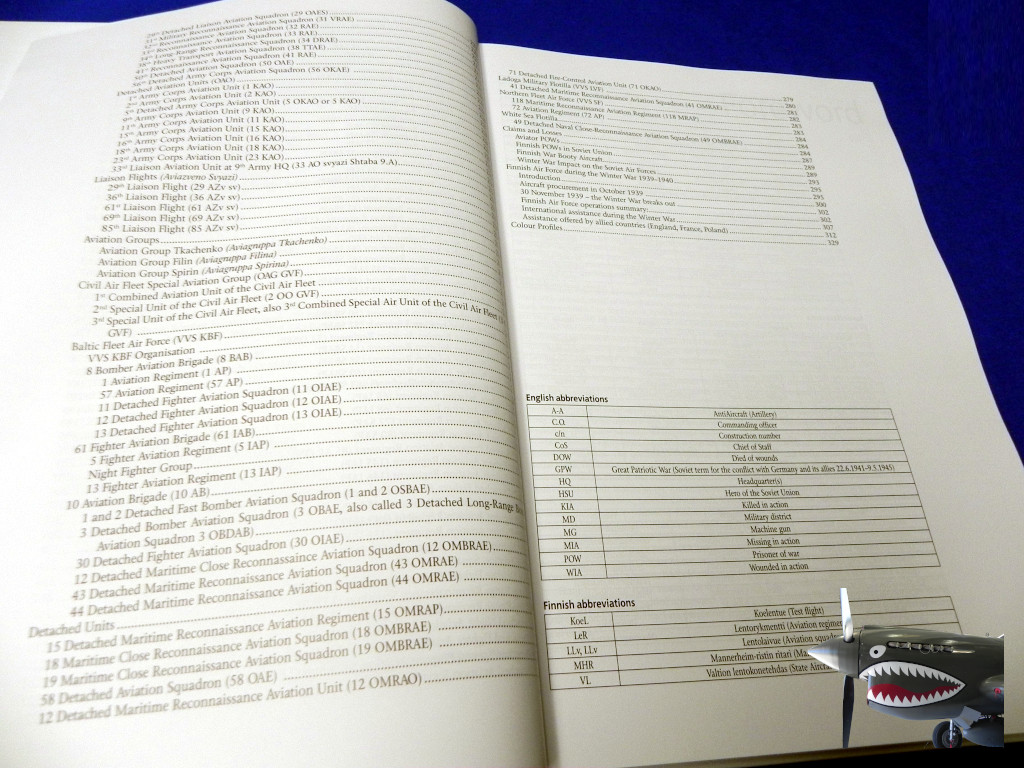 There are many tables covering data of the units along with snapshot bios of the commanders.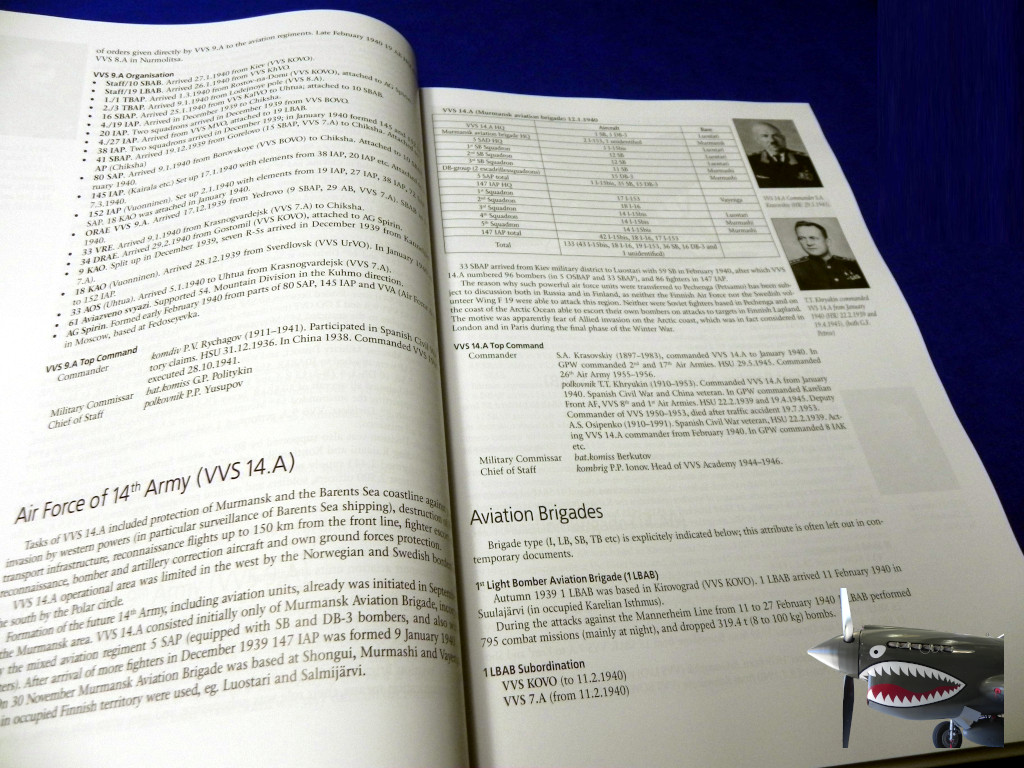 Since many of the images are rare, their quality varies but the excellent paper and reproduction allows one to gain as much information as possible. The captions are detailed and accurate. If you have other books by the author, some of the images will be familiar.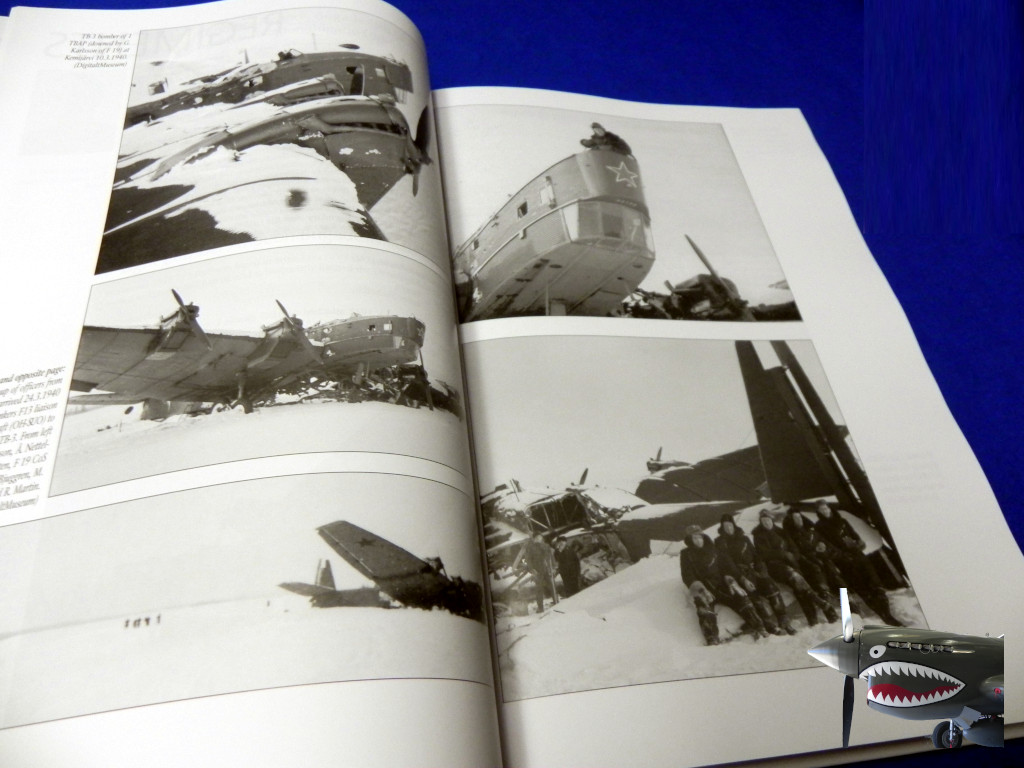 operations are covered in data tables...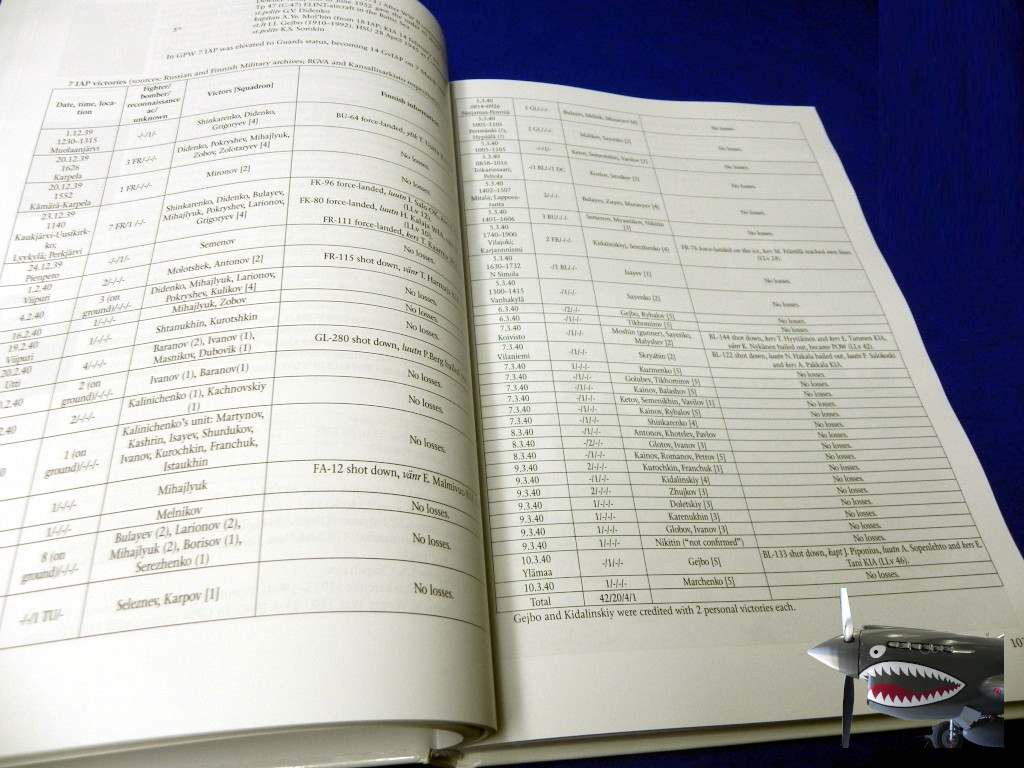 There are over 350 photographs, each separated by unit.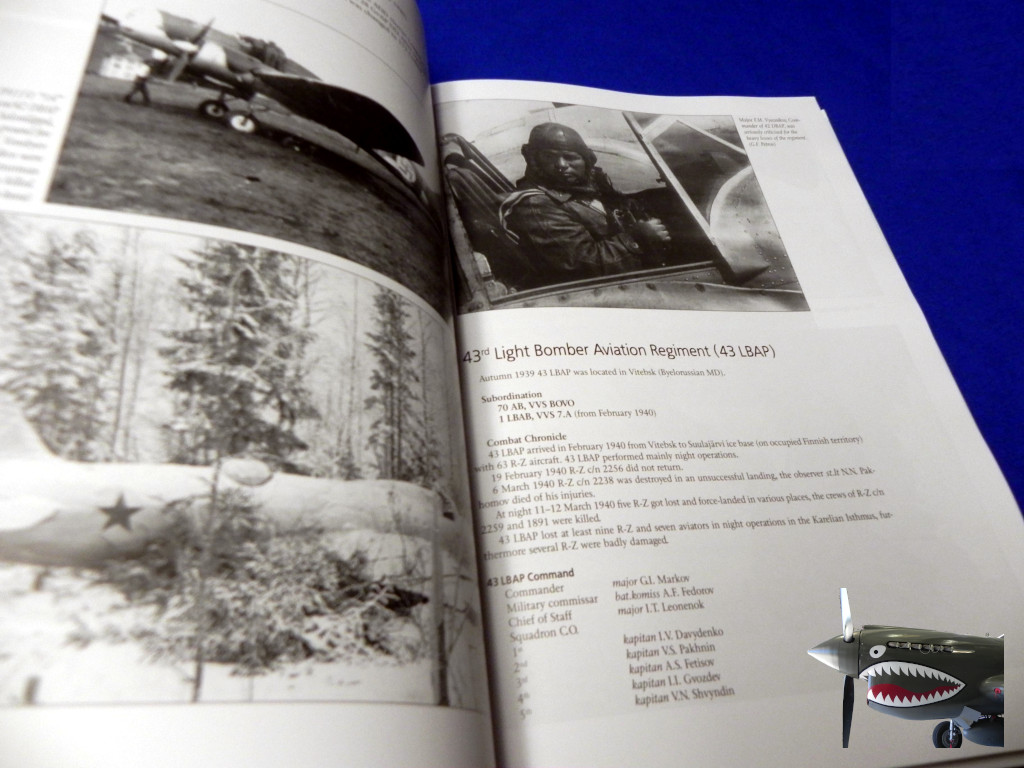 Some image are perfect as diorama inspiration!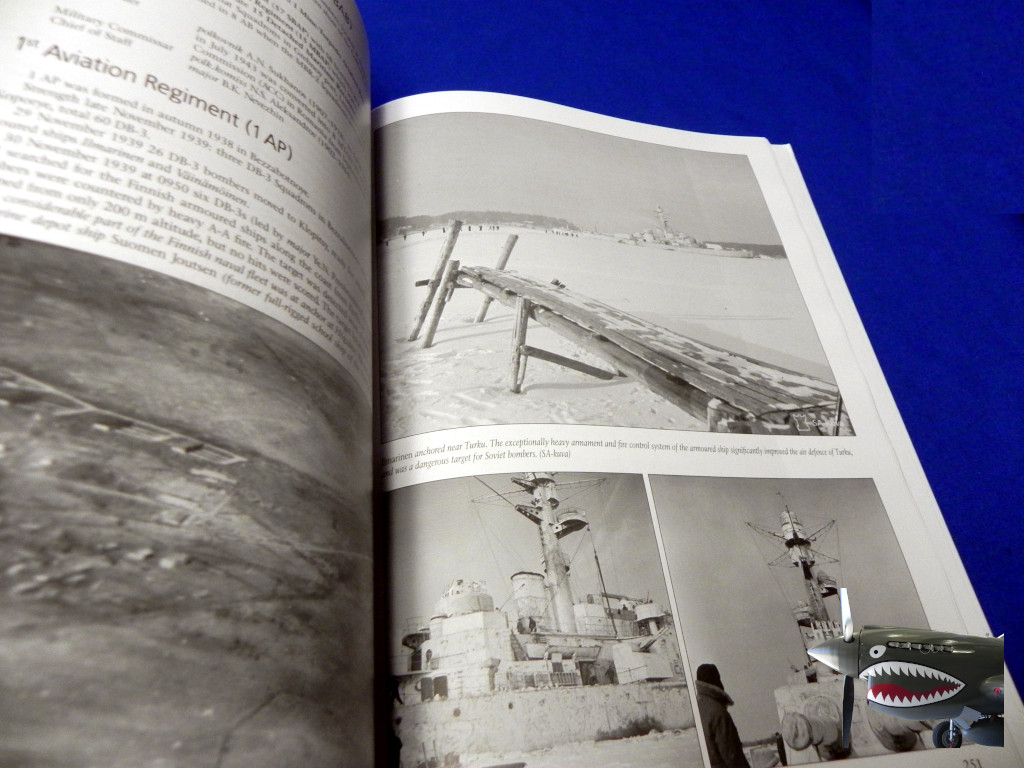 There are 28 new color profiles showing the varied aircraft and schemes used during the years of the Winter War.