The latest Casemate Illustrated addition to my library is a 128-page book on the Soviets advances in 1944 which lead to the destruction of Army Group Center of the German forces. It is a softcover book with glossy heavy stock for the covers and nice weight semi-matte paper within. This allows for a high reproduction quality so the limitations one finds are with the photograph itself. A nice feature of the covers is that both are extended and folded over allowing them to be used as a bookmark to hold one's pot during reading or for that photograph one needs.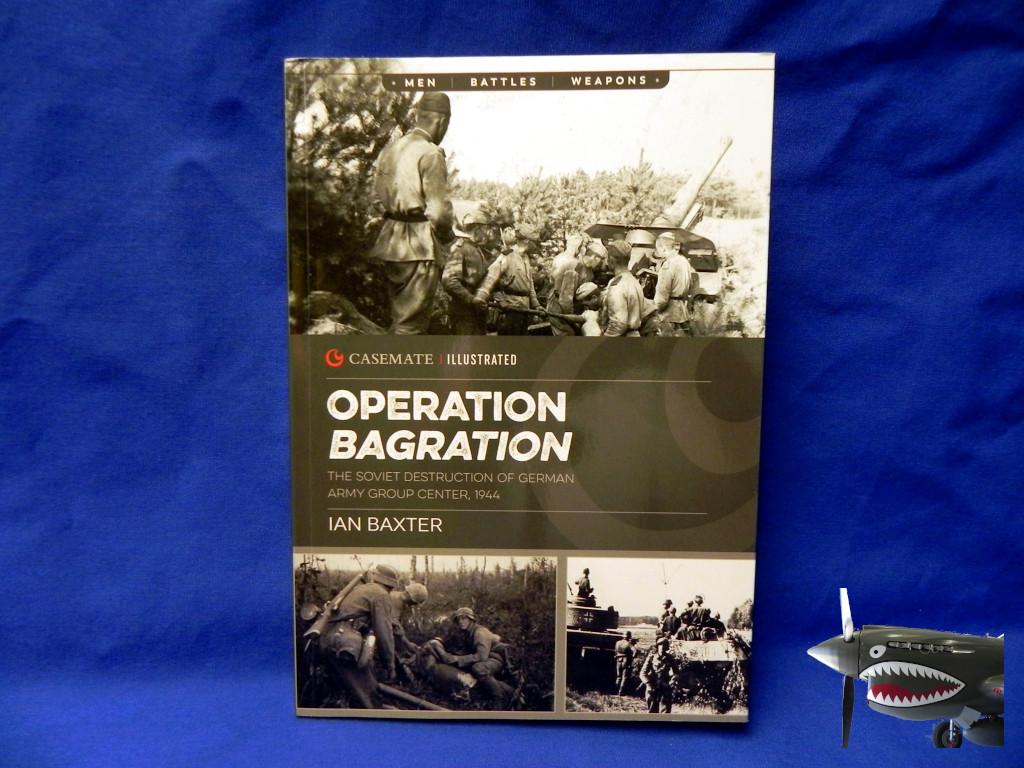 The photo below of the Table of Contents shows the breakdown.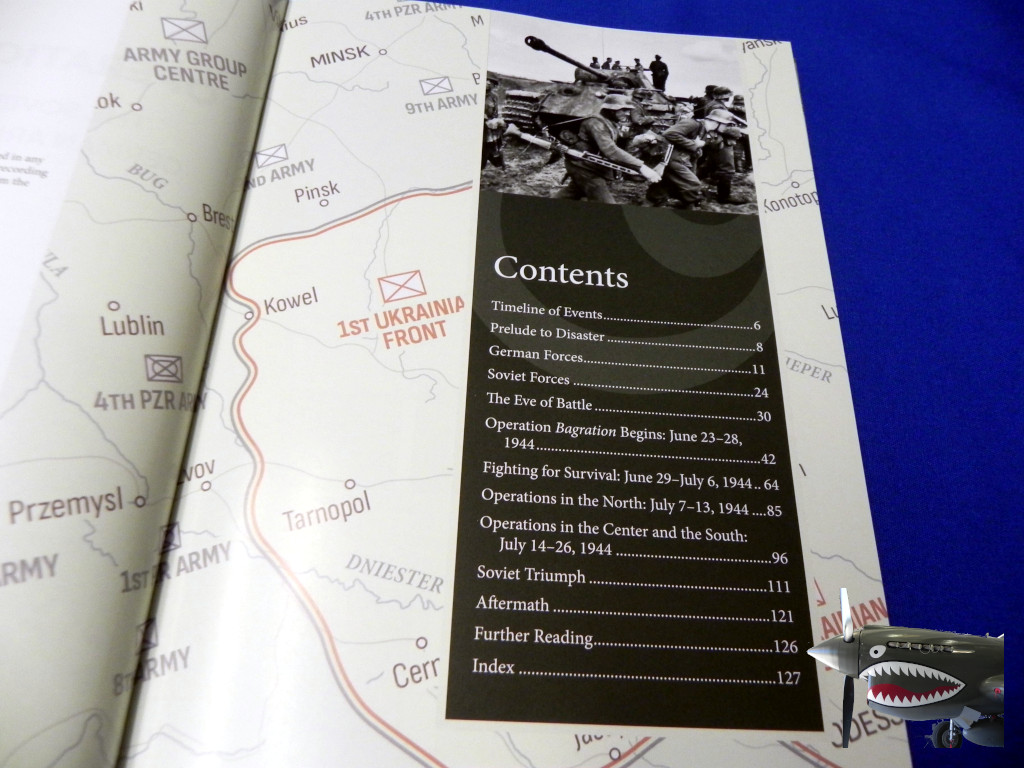 This photo illustrates two things, one if from the Casemate Illustrated series and another is unique to this book. The first is the Casemate Illustrated color coding bar based on the chapter. It is located on the vertical edge of the right-hand page when the book is open. The second is that this particular issue doesn't have any vehicle profiles. Many times the artist is left o conjecture as to the camouflage and number colors. By limiting themselves to figures, one received the benefit of accuracy since it is easy to search the uniforms on the Internet.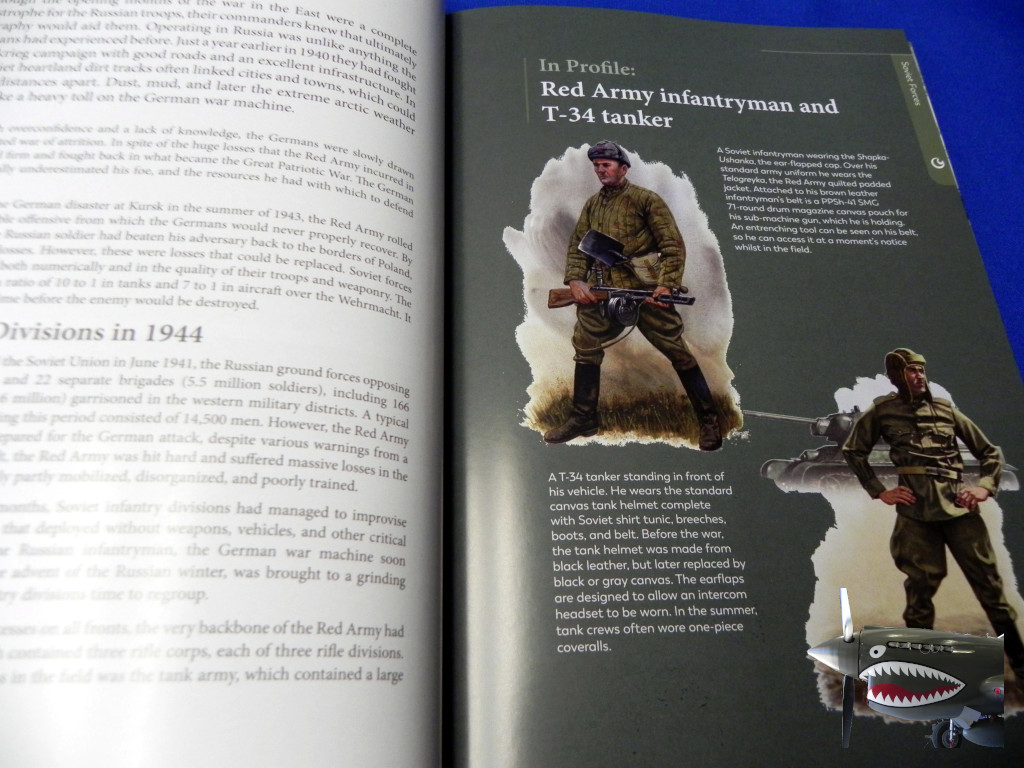 The text and captions are accurate and informative as I expected from Ian Baxter's reputation.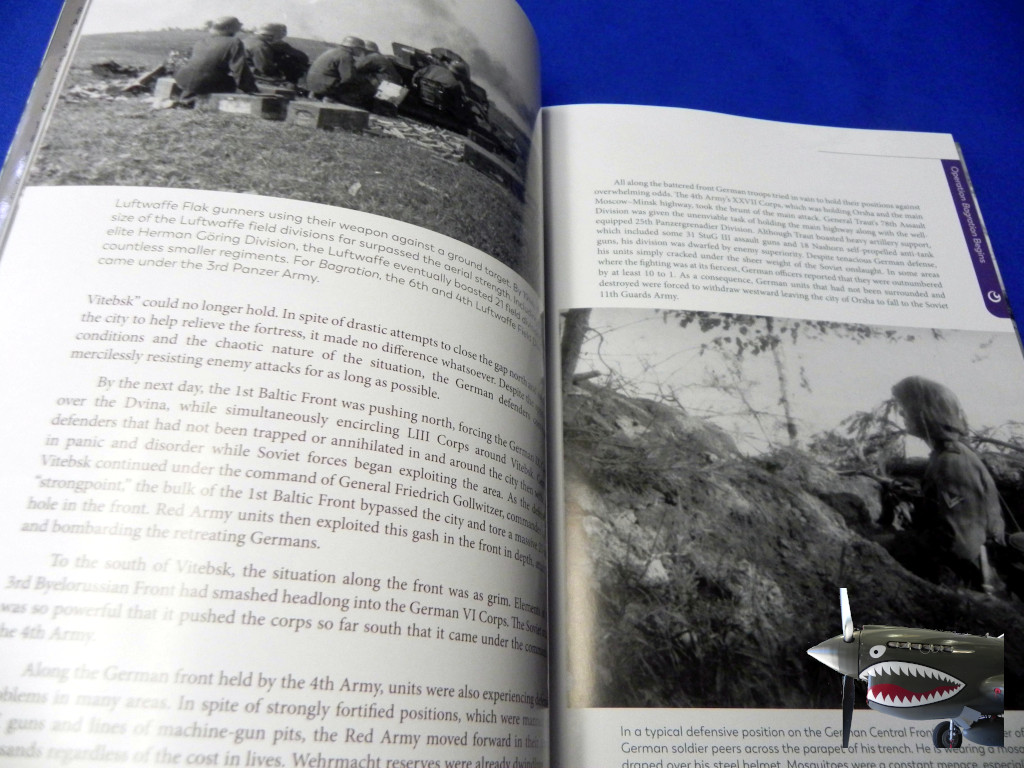 As stated before, the photo quality may vary but the reproduction is still very good.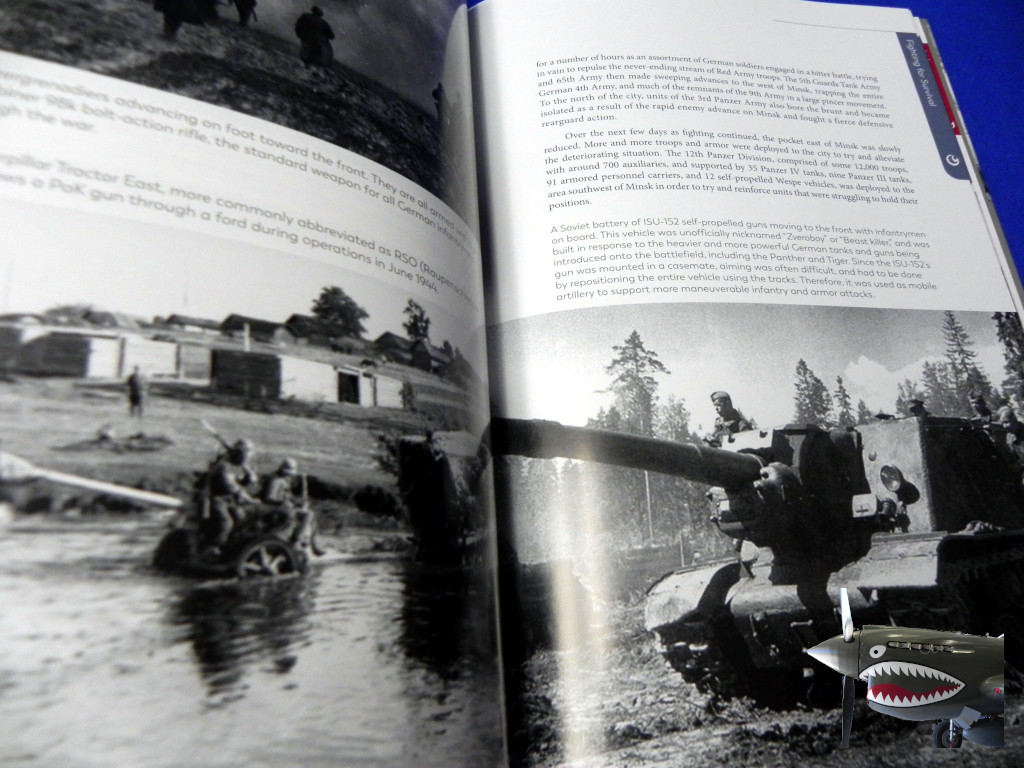 One thing that surprises me are the diamonds in the photographs which are not mentioned at all...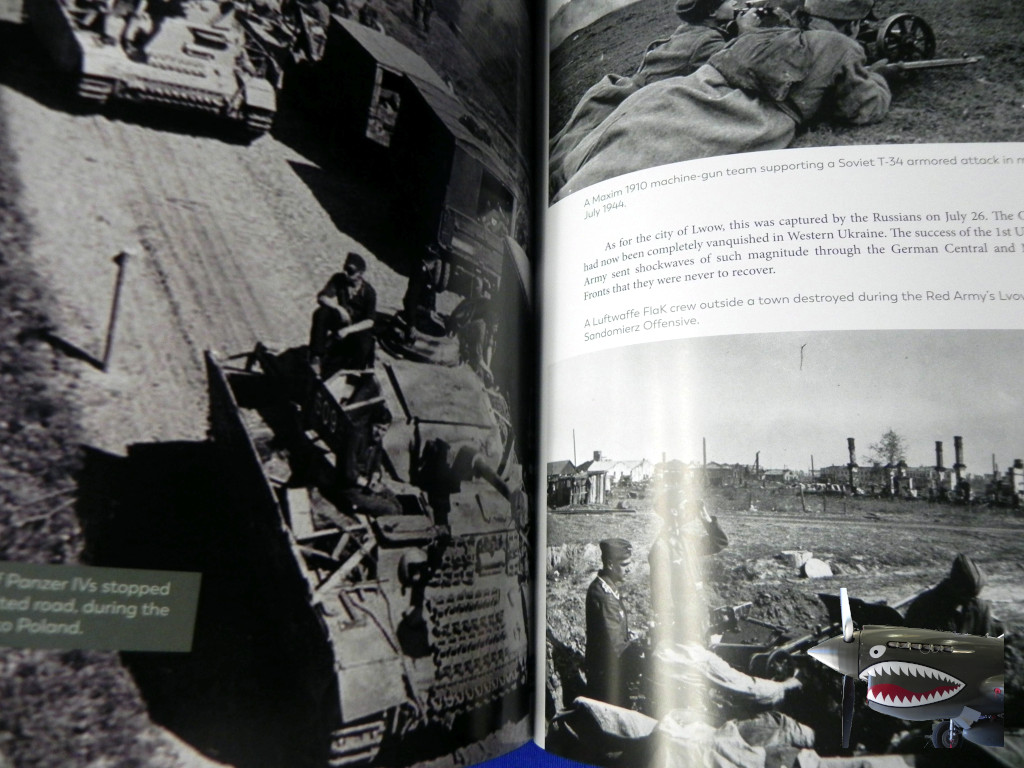 Note the roof plate armor? Read the caption again. The rarity of such a modification can be used to identify a particular unit.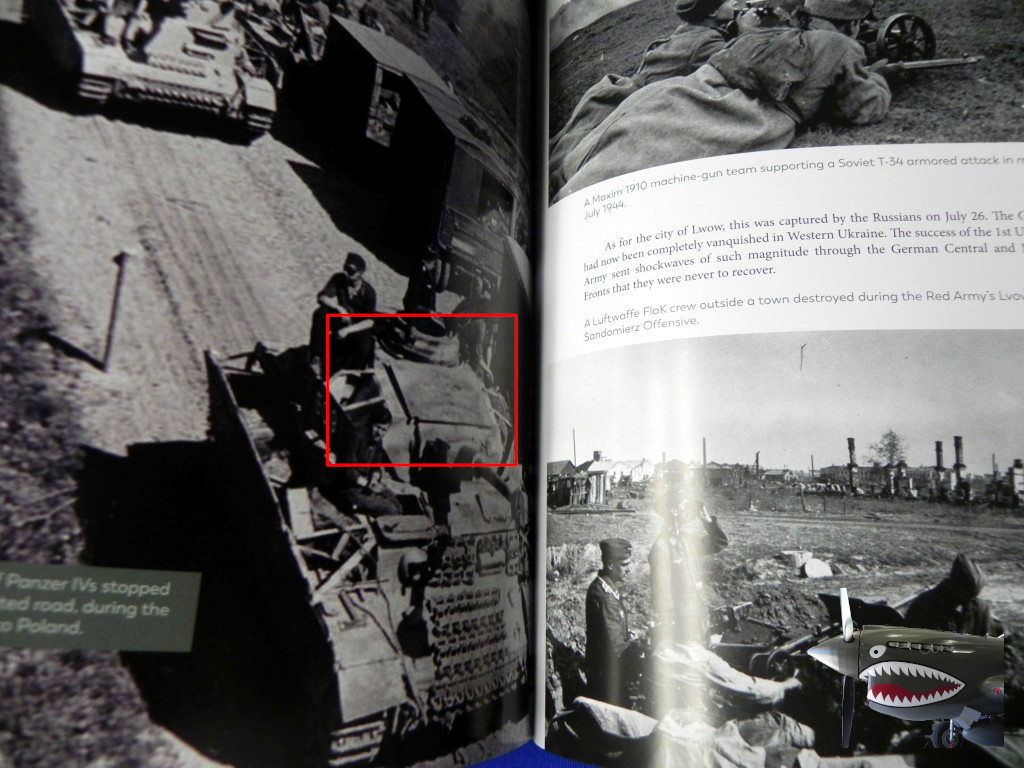 Some of the artwork, by the talented Johnny Shumate, are vignettes.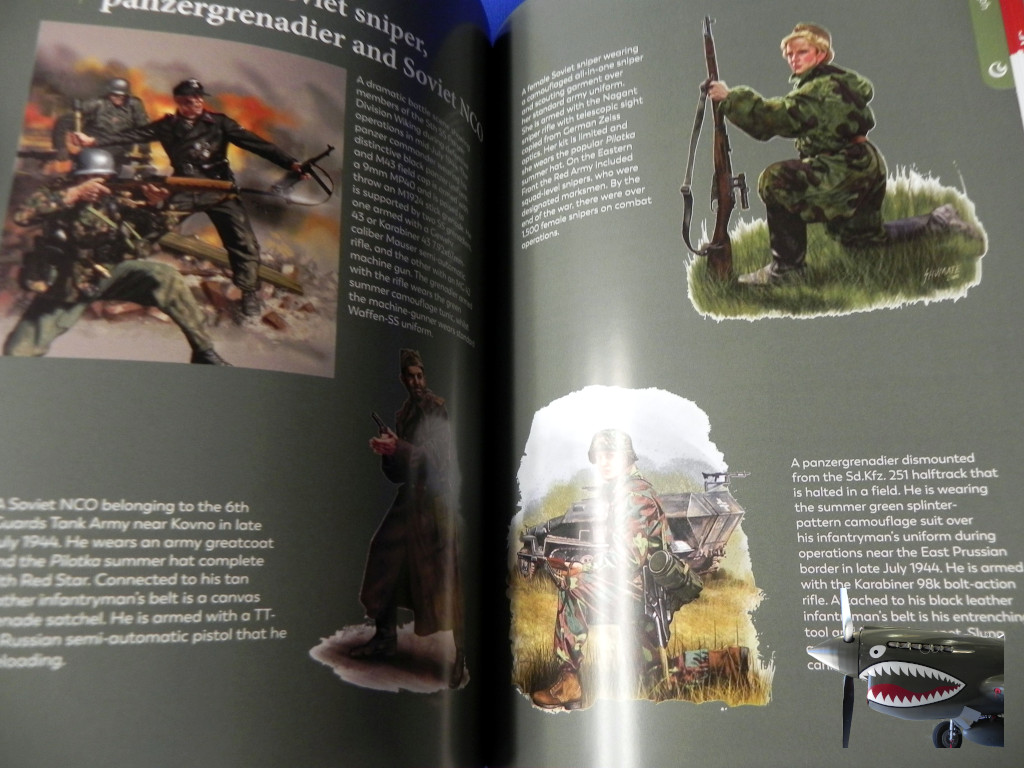 All in all, a welcome addition to the library.