I'd like to review a couple of books I just finished reading. The are from the diary of Dr. Hans Rehfeldt who was a Grossdeutschland Heavy Mortar gunner. The first is from the Moscow Winter Offensive to Operation Zitadelle and the second continues from Russia, Hungary, Lithuania, and the Battle for East Prussia.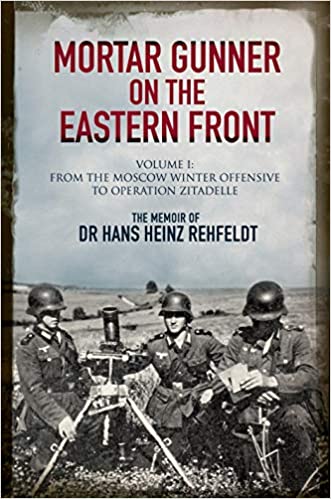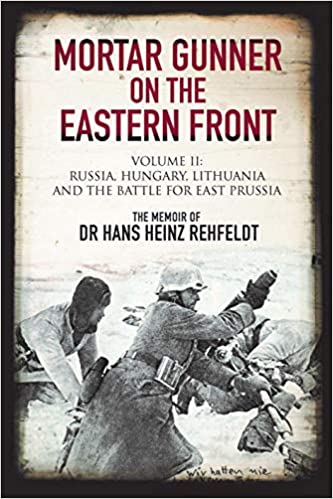 It was illegal to keep a journal or diary as they could be used by the enemy but Dr. Rehfeldt kept one anyways. A brief overview of the books is a day by day or week journal of his experiences and they are full of very interesting pictures. The pictures include daily life as well as propaganda leaflets from both the Russian and German sides as well as original maps that he marked with his locations.
Wounded twice the books follow his leaving "boot camp" through his travels and includes his promotions to subsequent Unterofficier, as well as his awards of the Knights Cross first and second class.
He does not pull many punches and his first year in Russia was truly epic, from his frost bite that he endured for months to the actions he describes vividly. He spent 4 years in the "Fire Brigade" going from hot spot to hot spot and includes his convalescence and leave. It really paints a bleak picture and historically is quite interesting. For modelers I am sure it will fill in blanks and give many diorama ideas. The books end with his last wounding and his escape from annihilation by the Russians to his journey home and subsequent capture by the Americans, to his release and getting home finally.
For anyone who enjoys history or wants to learn more the books give an insightful look at a Grossdeutschland soldier in the Hell of the Eastern Front through 4 years of fighting with short periods behind the front.
I got mine from Amazon.
Volume 1
Volume 2
Now to find a Heavy Mortar and crew to build.