When Kagero announced their re-introduction of the Camouflage and Decals series, I was quite happy. Many of the previous books had unique markings on the decal sheets which were printed by Techmod. They are excellent decals once you get used to the warm water (cold water might shatter the ink when the film suddenly contracts).
However, this elation turned to disappointment. Not because of the quality of the book, simply because it is a compilation work of previously used profiles. Having a large collection meant none were new to me. This should not deter someone else, who missed out on the original series, to acquire the book.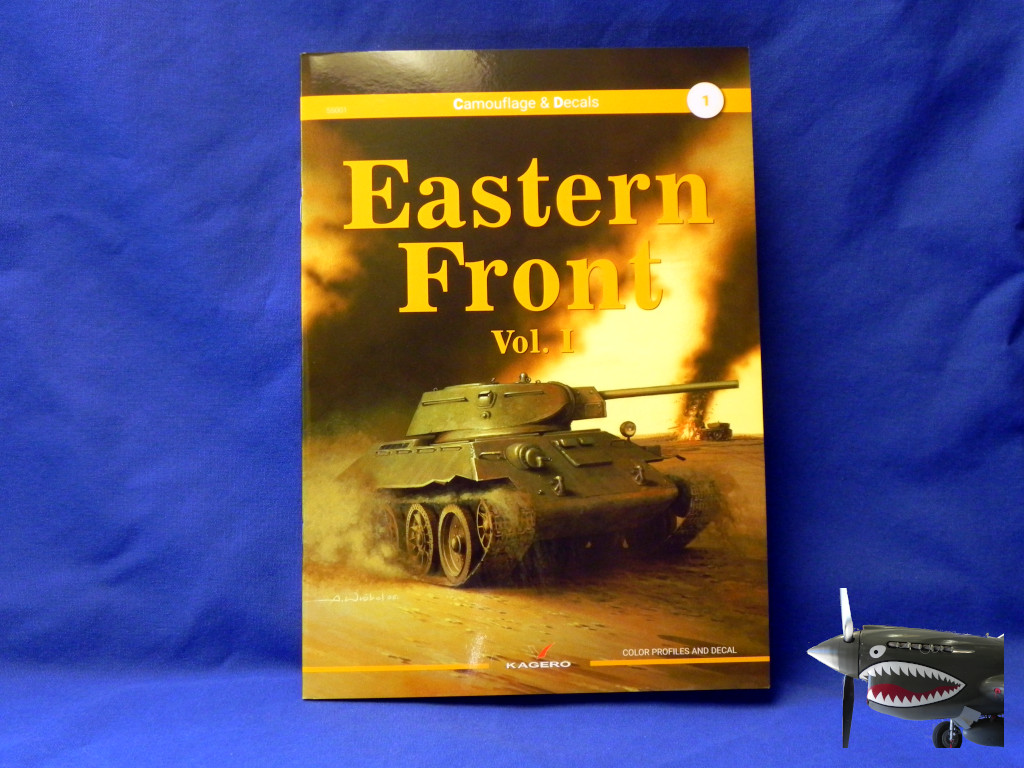 Within the forty pages are 64 color profiles, some with scrap views, another with a perspective view, and not counting the one on the rear page nor the cover painting. Instead of a table of contents to easily find the subjects, we have a color pallete for the German colors. No such table for the Soviet colors.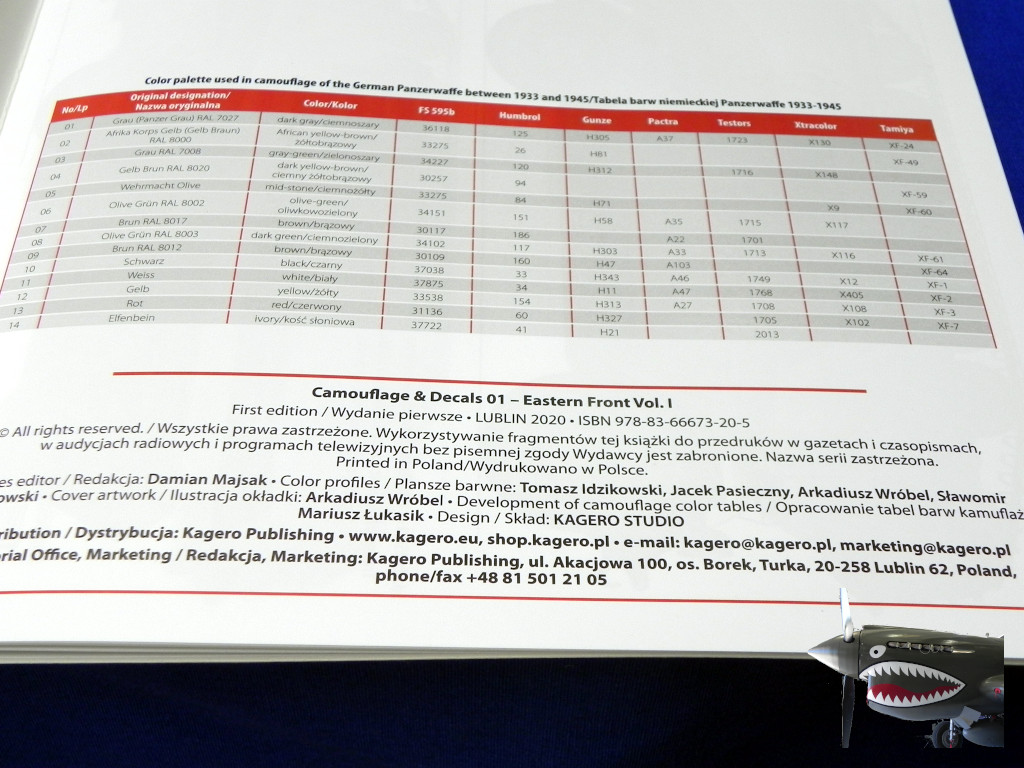 The artwork is very well done in most cases. Various artist's profiles were used in the compilation.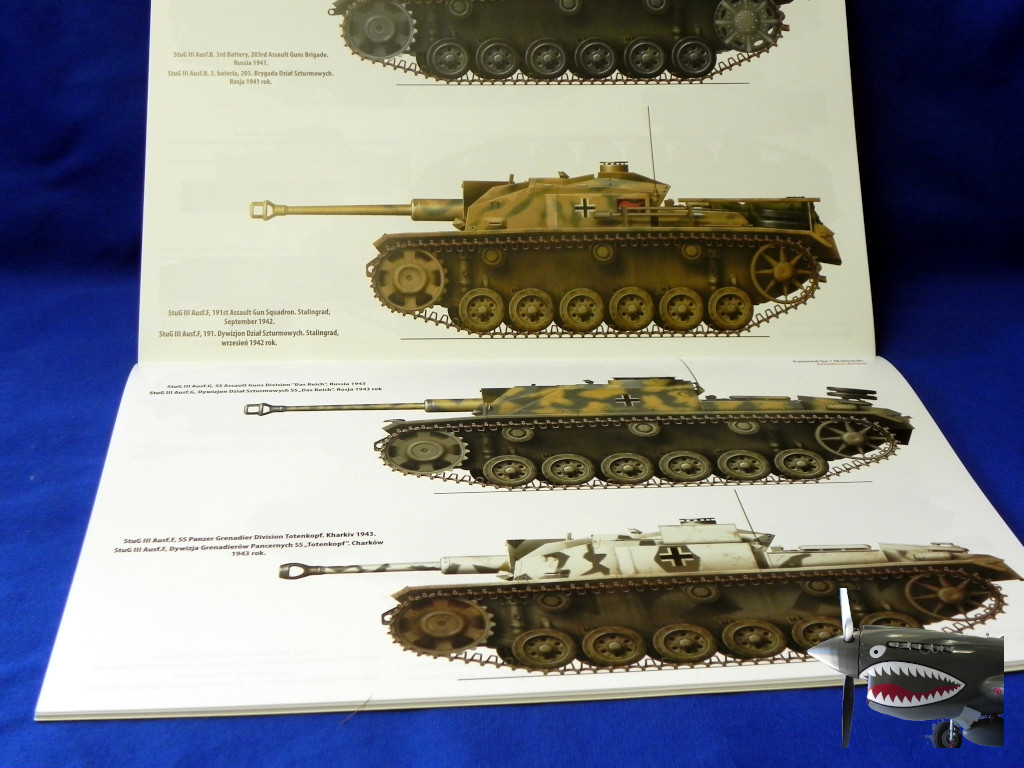 However, Jacek Pasieczny uses a horrific pea green for his 4BO color. In Soviet modeling circles, the 4BO color has sparked just as heated conversations as the Olive Drab.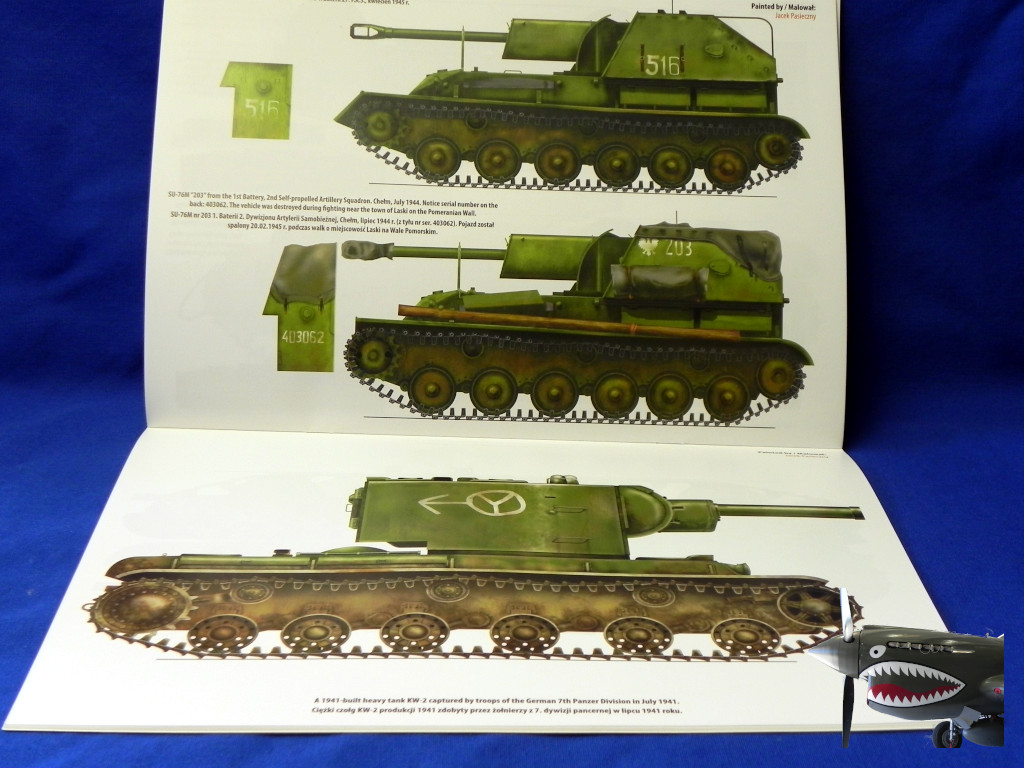 A good variety is offered.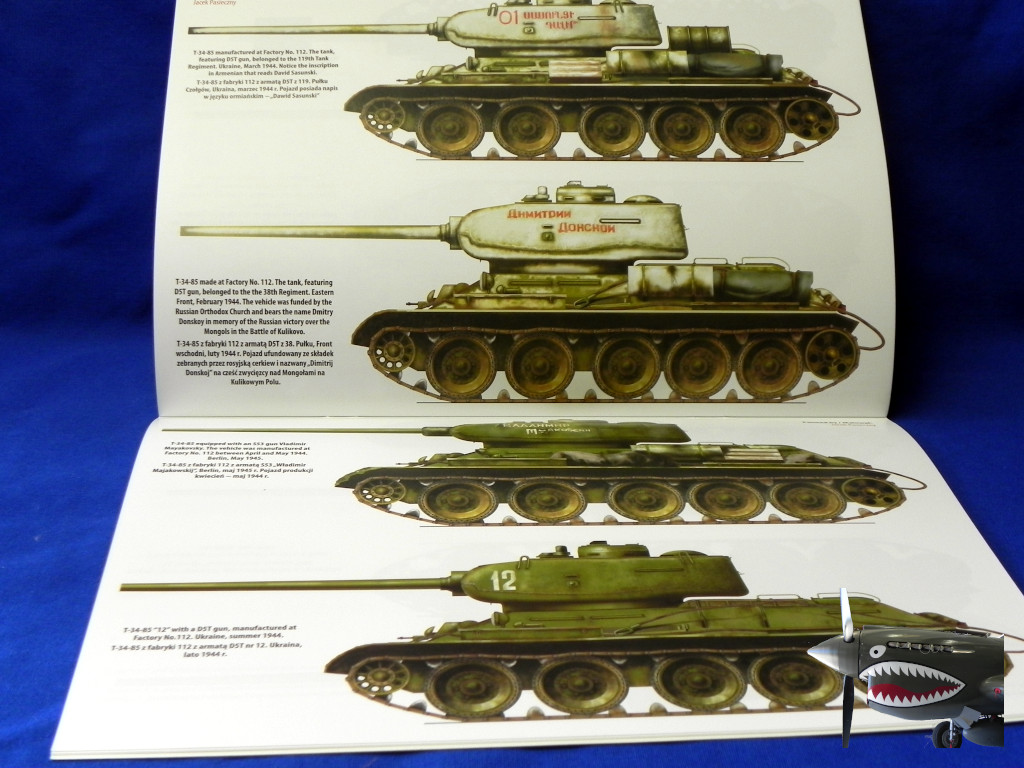 The decals are my greatest disappointment. I don't know the quality as they are not marked as printed by Techmod and are quite glossy. I have not used them so I can't give a verdict on them. Disappointment comes from the subject selection. Of all the profiles in the book, only Rudy (a fictional tank) is offered with the rest being generic markings which do not match any of the color profiles.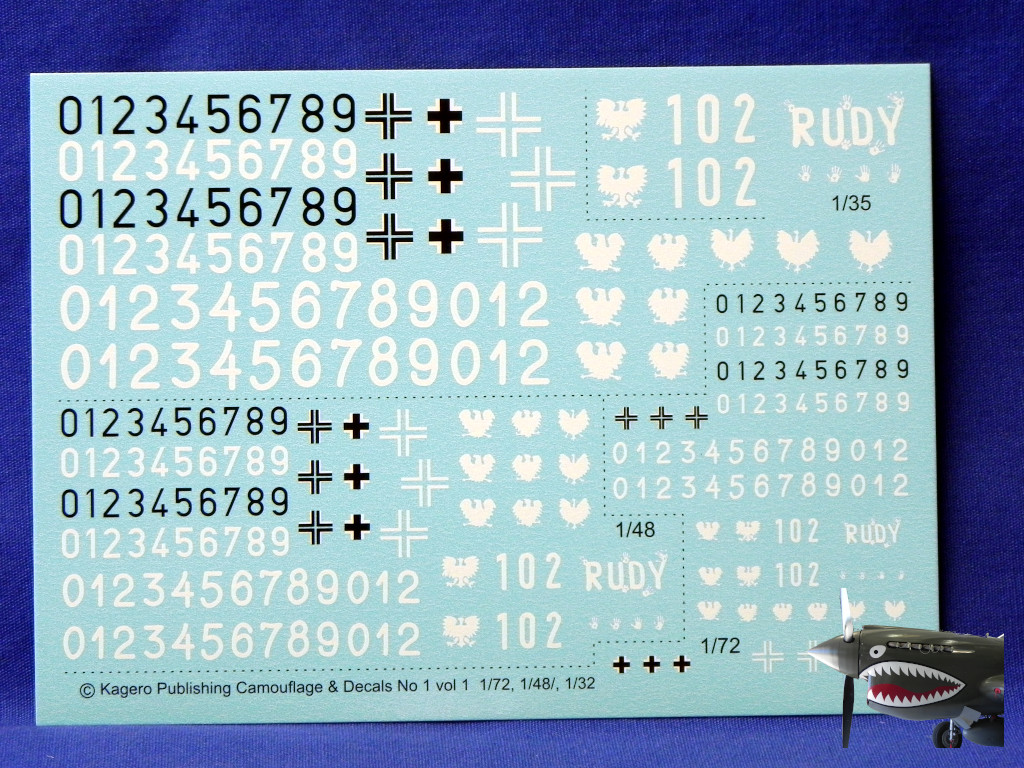 The above may not be an issue to someone without an extensive Kagero collection. Other things bothered me such as the compiler knowing that the 12.8cm Pz.Sfl. V was never called "Sturer Emil" yet uses it along with the correct designation and documented nicknames of "Max" & "Moritz." I had hoped they took my advice and included a small photo of the subject along with the profile. In the end, it is not a bad book, just not what I expected or need in my library. It could be perfect for yours.