This new title, published by PanzerWrecks, continues the extremely high standard of the previous book I acquired on Berlin in 1945. The authors this time are Tim Haasler and Simon Vosters. The artist is still Felipe Rodna with his perfectly weathered renditions and the confidence to place the inspirational photograph next to it so you can see how close is its fidelity.
Two hundred and eighty four semi matte pages with title pages and hard covers serve to allow a high reproduction of the 183 photographs, many new to me, on this unit which used the Sturmpanzer IV.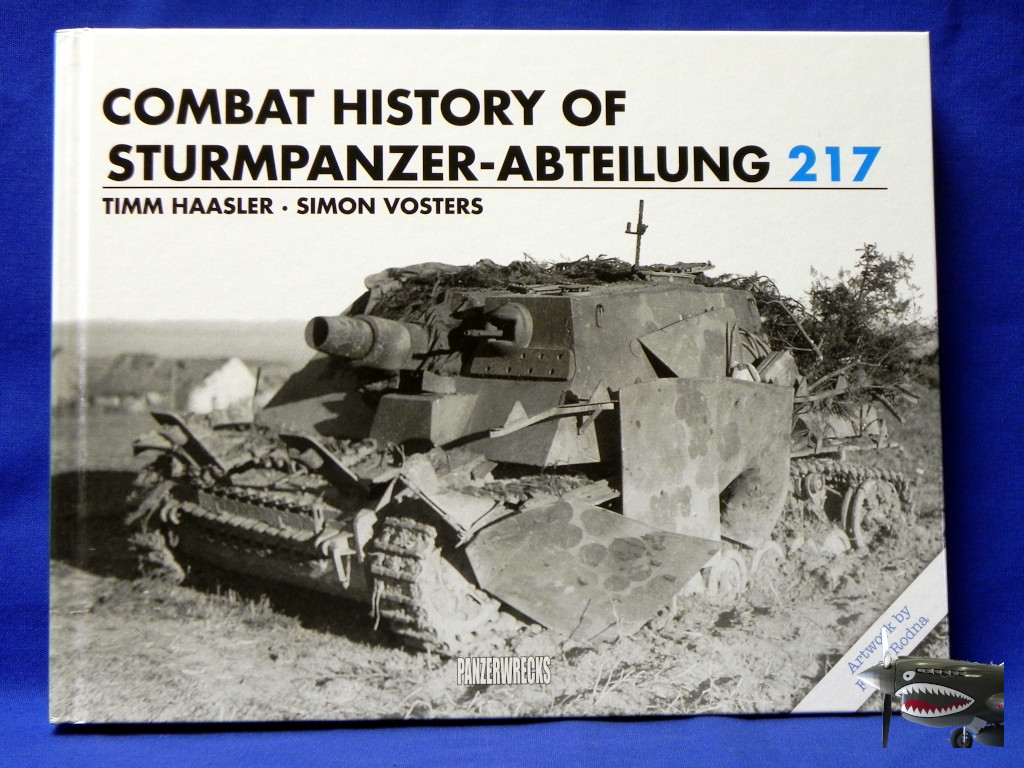 The table of contents is extensive (note the number gaps which indicate photo and text quantity) and shows that over a decade of research was done. This is alluded to in the acknowledgments where three of my friends, who are no longer with us, are credited.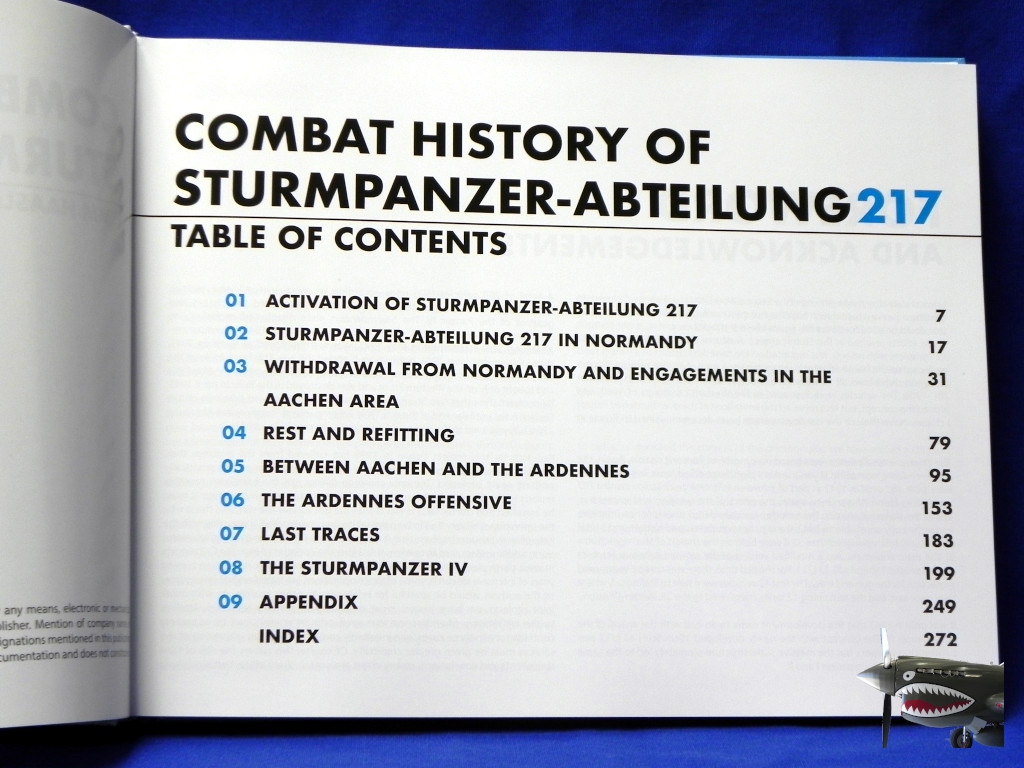 I have not seen this mentioned (yet) but this particular Sturmpanzer IV has Pz.Kpfw. III style air inlets on the brake cover hatches.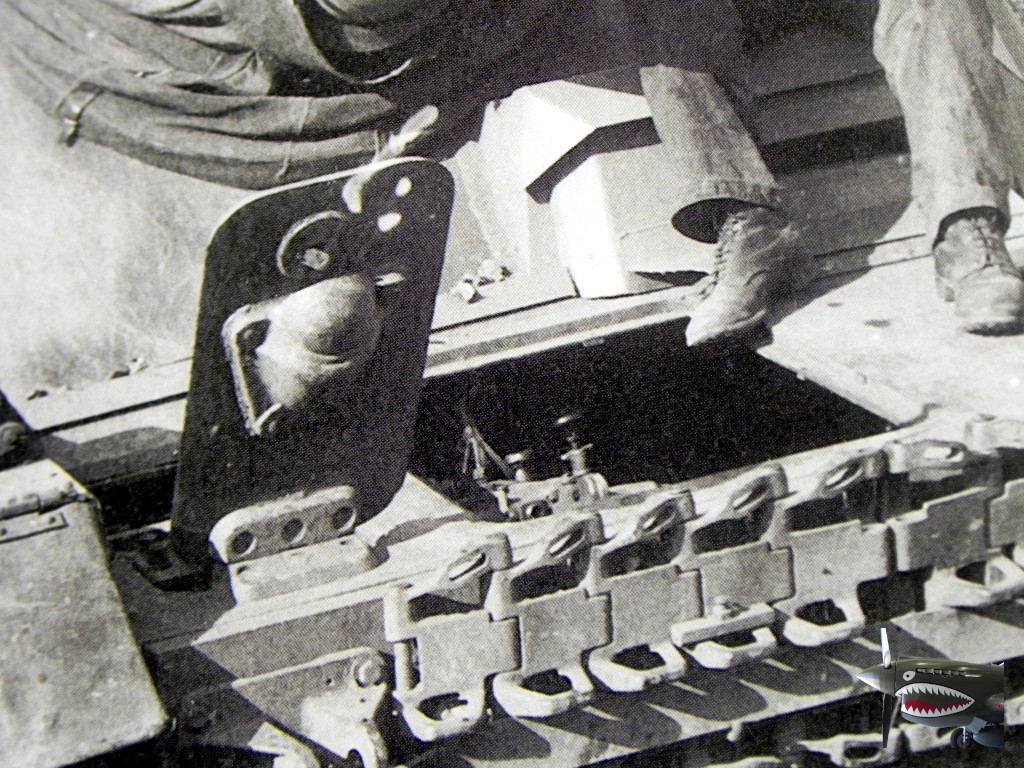 There are ten maps of varying details...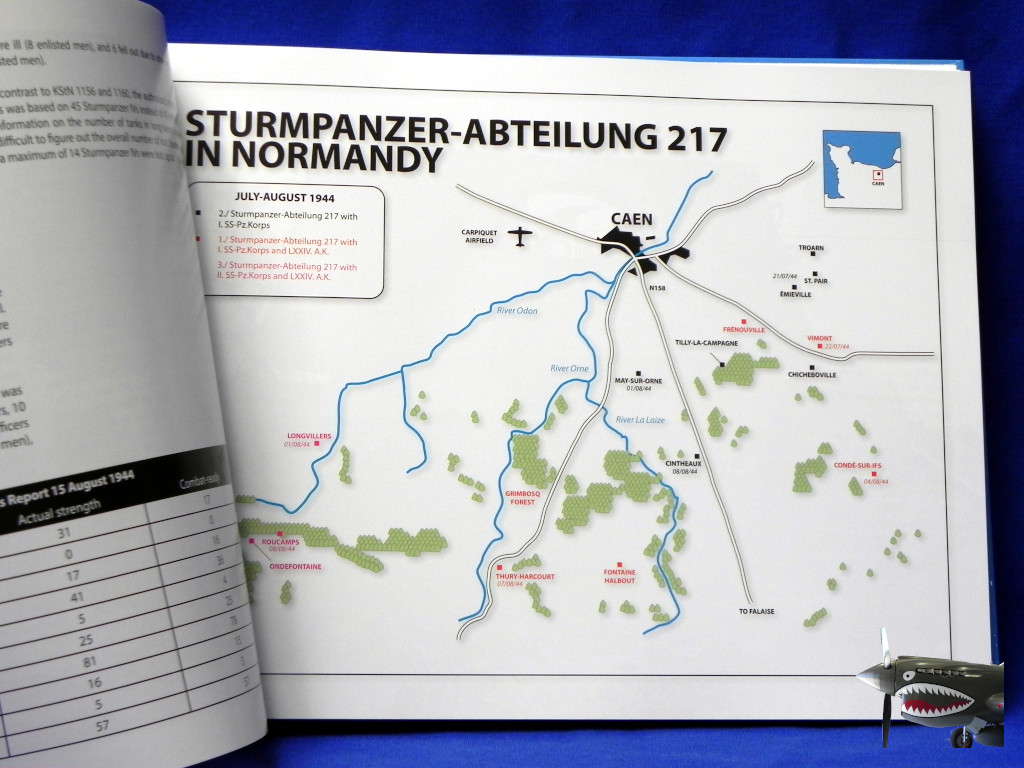 An example of Felipe Rodna's illustration with the photograph that inspired it on its left.
Aerial images are annotated to show displacement of vehicles and unit movement.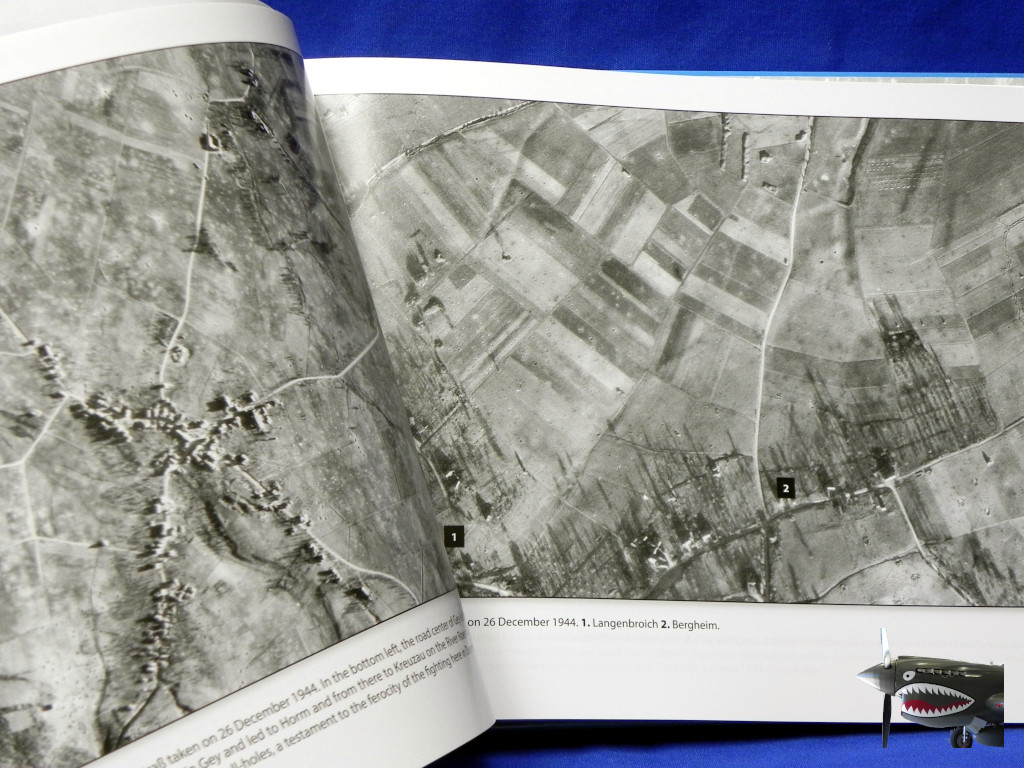 Another example of Felipe's work along with the inspiring photograph and a QR code on the upper left of the photo.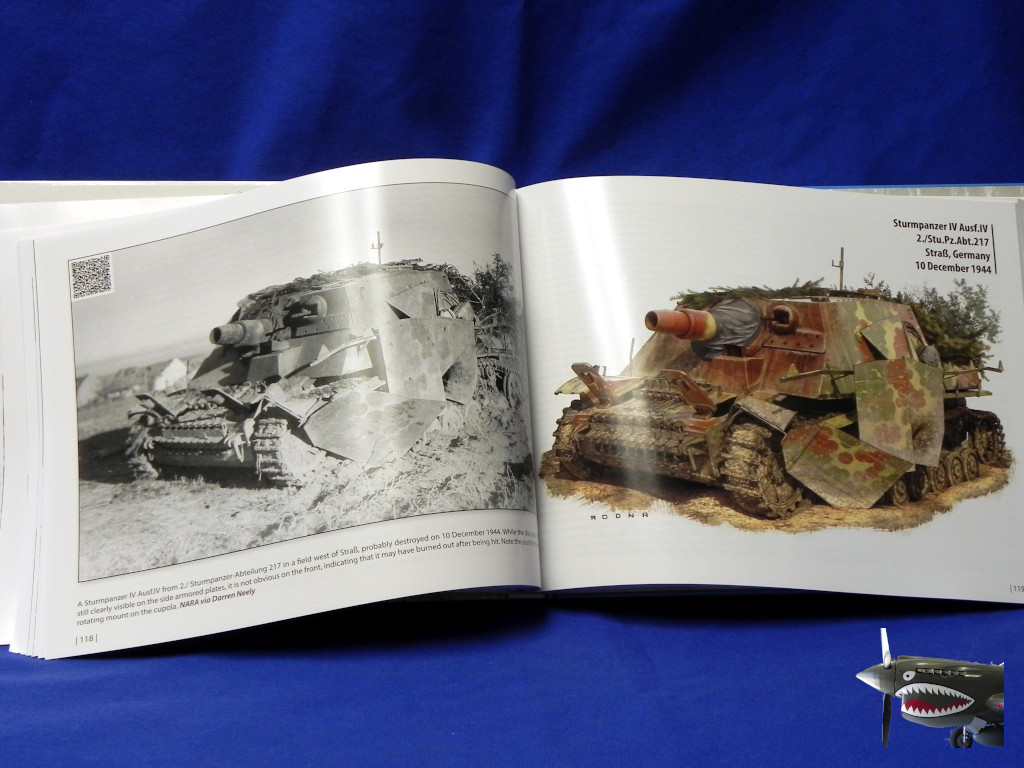 The QR code allows you to use your smart device to open Google Maps. I first saw this in the Berlin 1945 book and though of it as a gimmick but now like it a lot.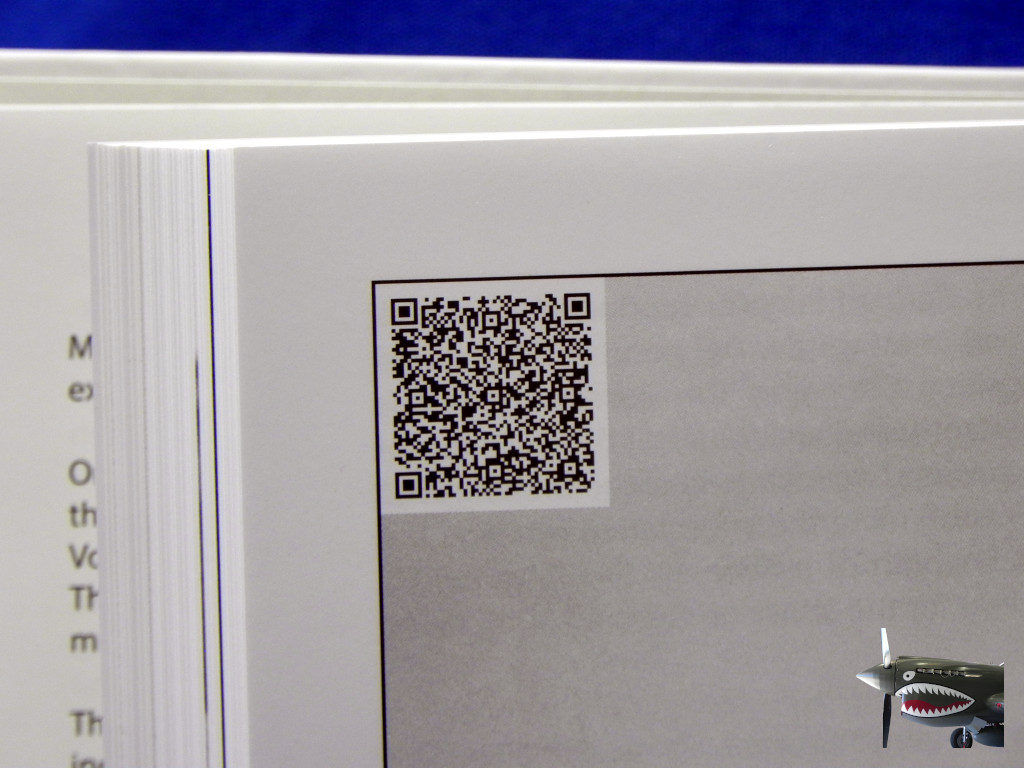 Aside from archival photographs (like the one Hilary Doyle, of Panzer Tracts, provided on the left) there are a few of museum examples (to show details), provided by Nuts & Bolts.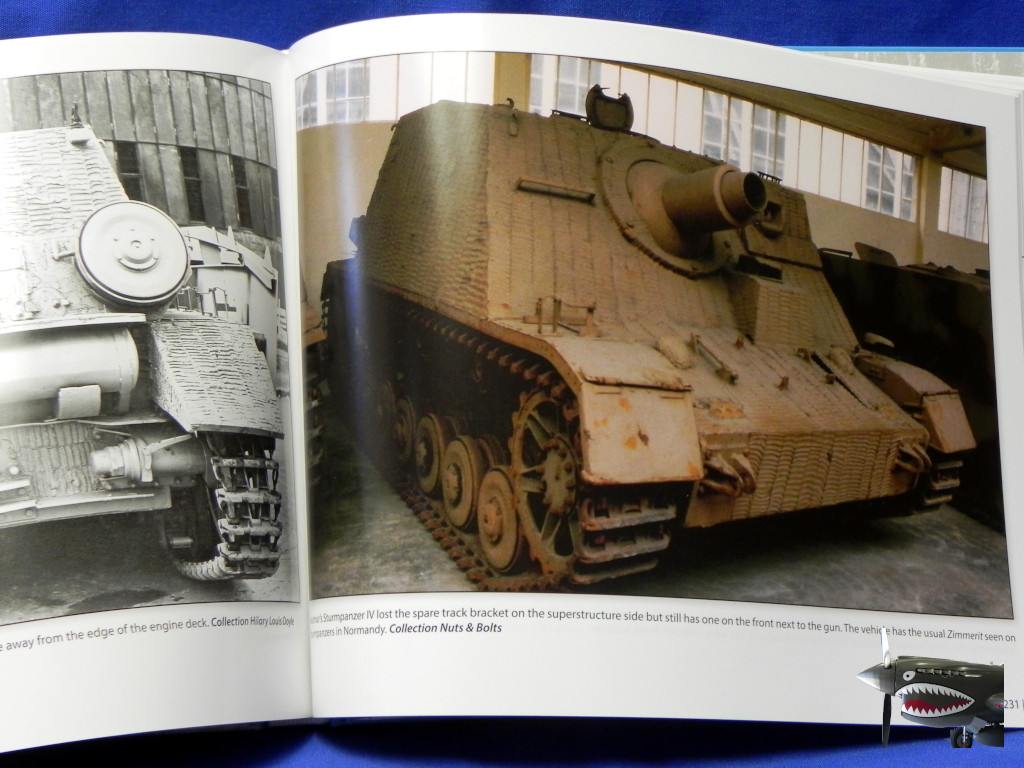 The rear cover...