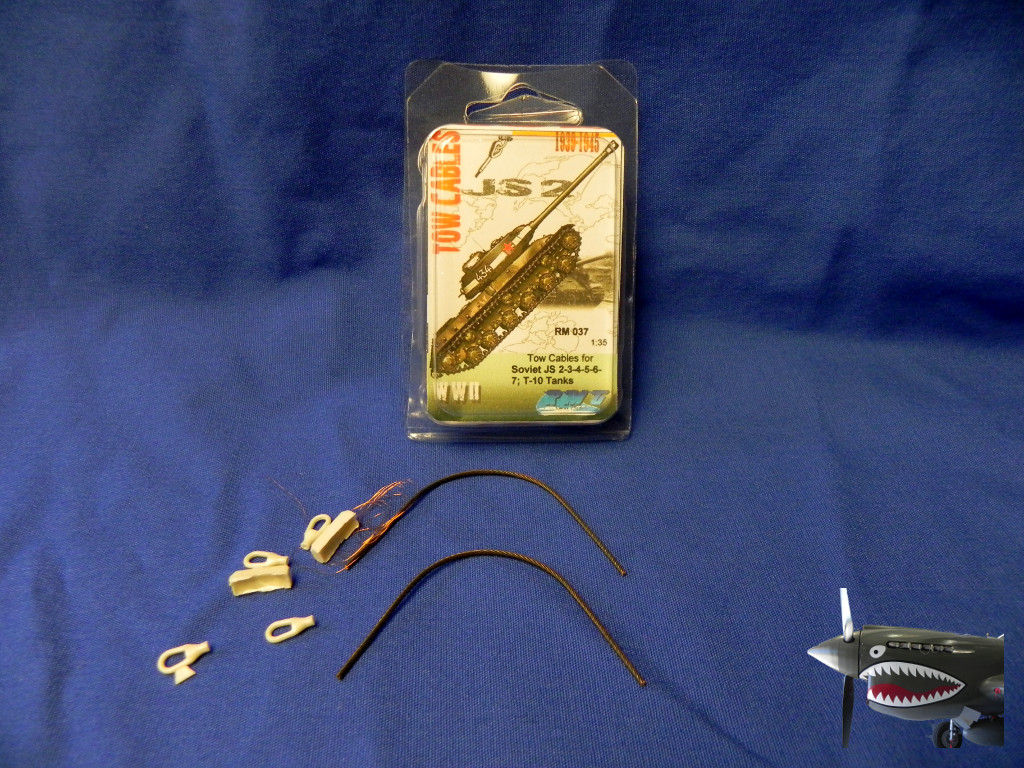 RMG has been producing a fine line of accessories in 1/35th scale involving resin, metal, paper, and plastic.  Made in Portugal by Ricardo Santos, he took on some of my ideas but this is not one of them.  As can be seen, the clear polypropylene box contains four resin eyelets, which are pre-drilled, two twisted and blackened tow cables, and a short length of copper wire.
Assembly is super easy.  Insert cables into resin eyelets after painting the latter pieces.  The parts are held onto the carrier by a very thin and fragile edge.  Two of the eyelets had come free with no damage.  The eyelets have tiny casting marks engraved, a was with diluted ink brought them out.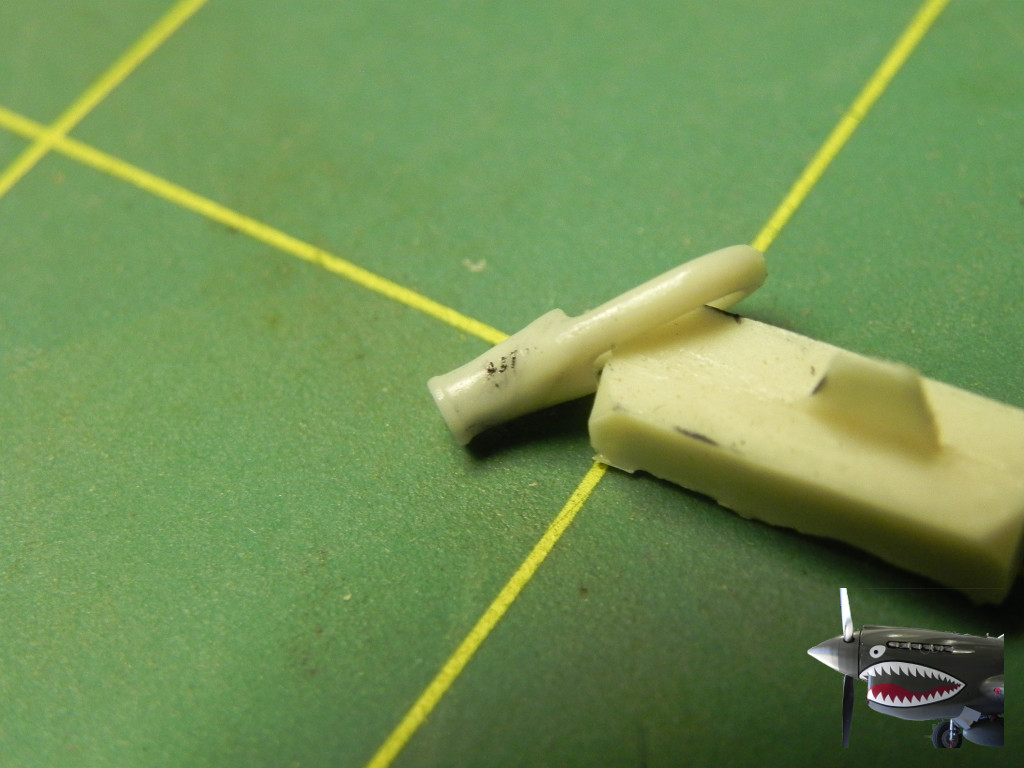 The inner area shows the wedge but still need the thin metal strap (easily made from foil) used to keep the cable from sliding into the open area of the eye.  Some tow cables used coiled wire (included int his set) wrapped on the outside of the cable, entering the eyelet, for the same purpose.

The end of the eyelets are pre-drilled and the cable is simply twisted into place.  Whether counter or clockwise, it depends onthe subject.  see photos of the real item following the model part images.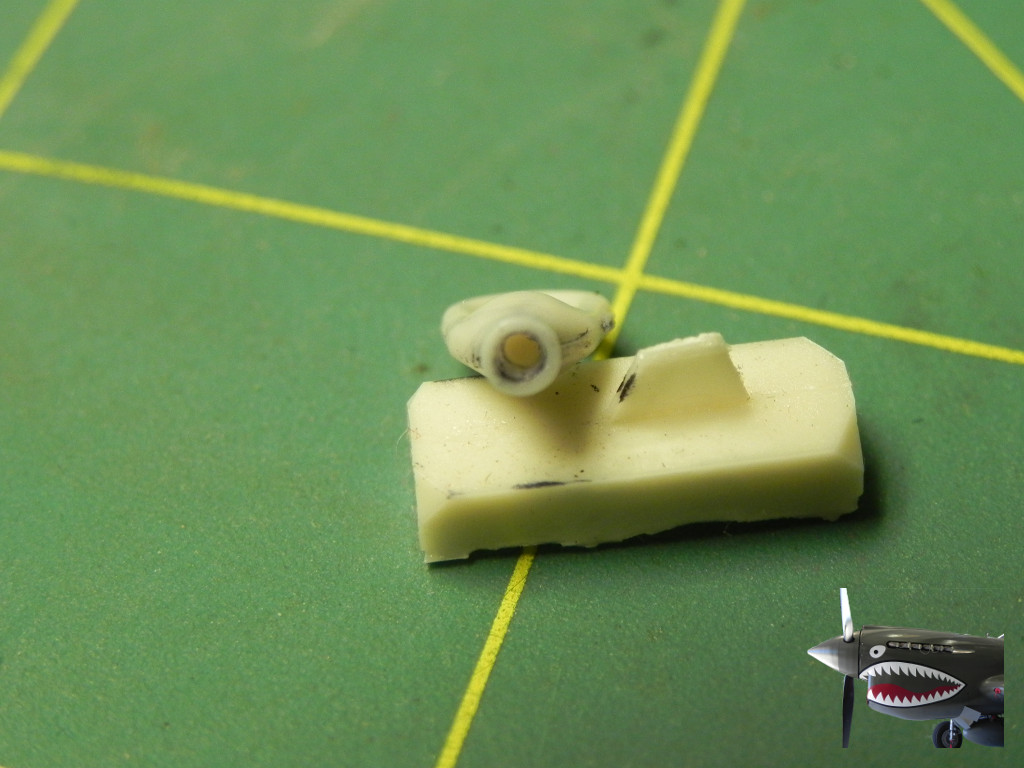 While pre-drilled, I did use a slightly larger drill to insert the cable.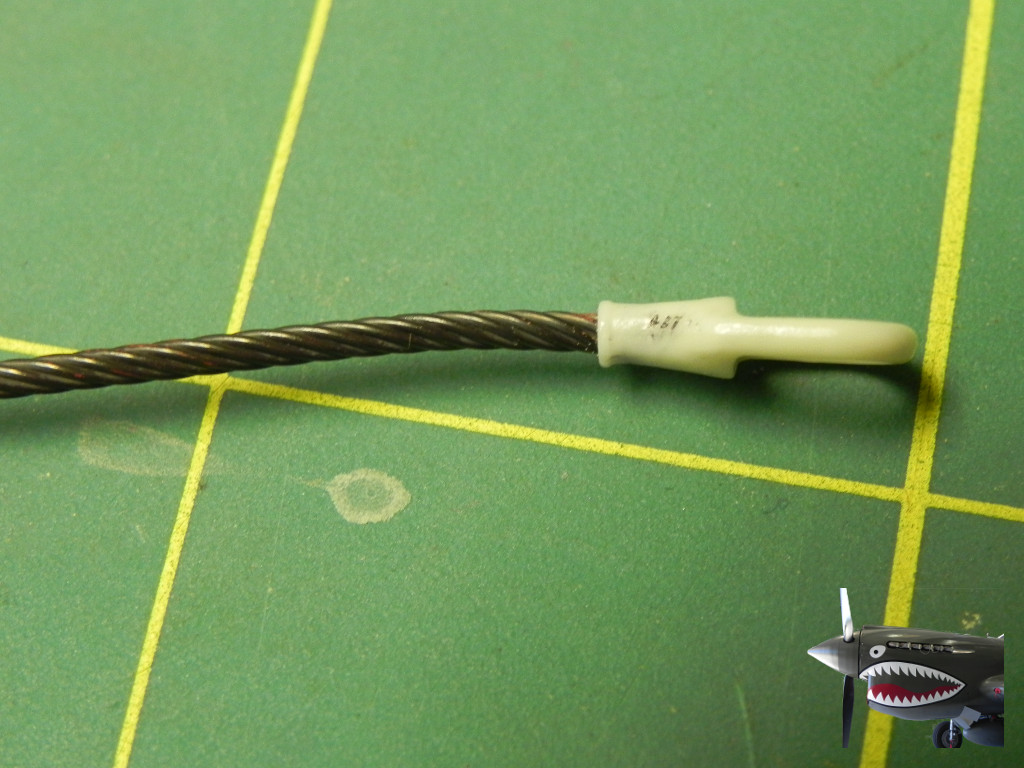 The thin wiree is to wrap around the cable areas where it enters the resin eyelets as seen on some post war tanks.  I have yet to see them in wartime photos of WWII.  The following is to help the modeler decide what to do with the cable eyelets as there are small variations seen since there were several contractors for the cables.
Below is a schematic from the manual with measurements and a cross section of the tow cable's loop.

My photo measuring one on an Polish IS-2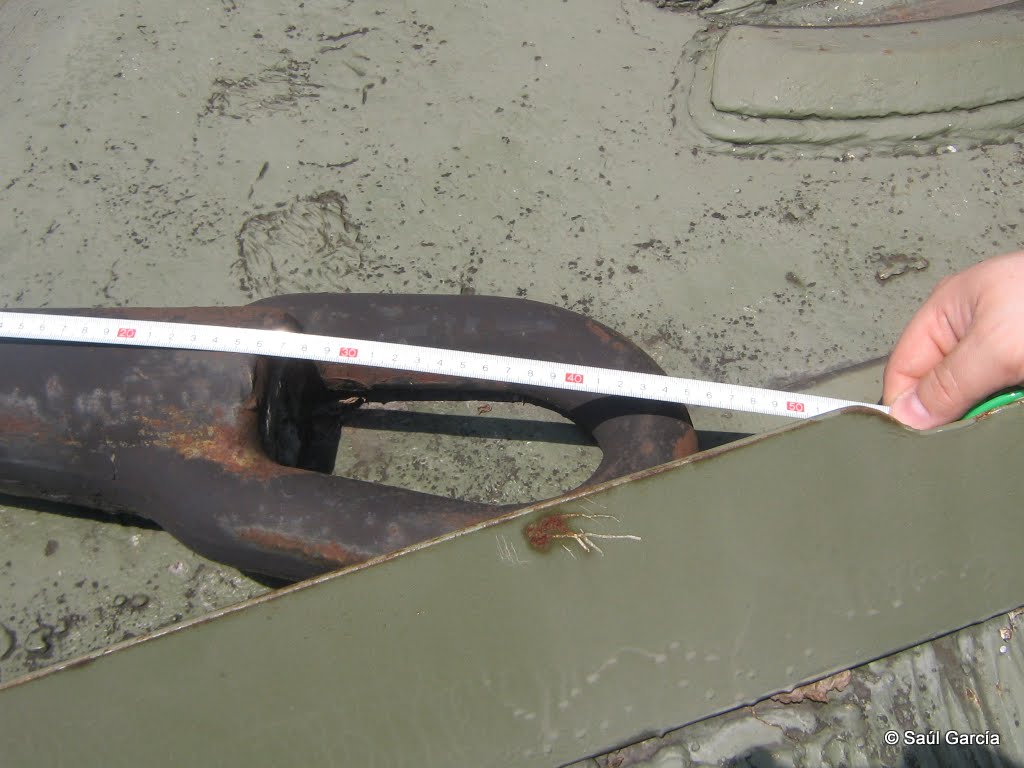 Here is another measured cable found on the Internet, at The Tank Master.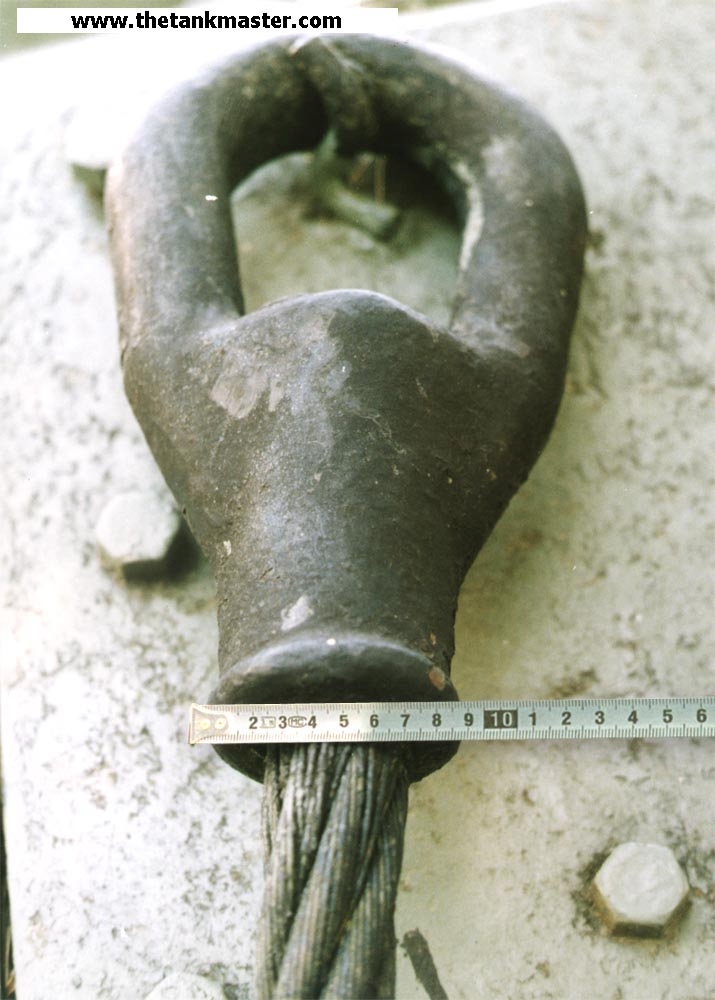 Source is on the photo, note the inside end of the eyelet where the wedge is driven into the end of the cable to keep it inthe eyelet and a short strap of metal welded over it to keep the cable, with wedge, sliding into the eyelet area.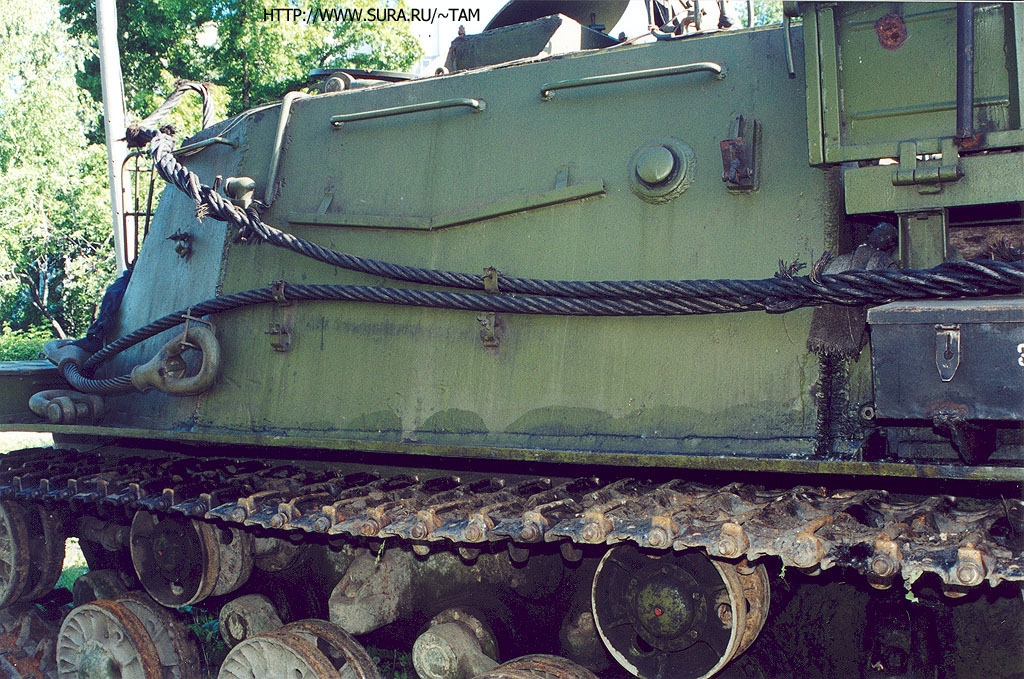 Side view of the short strap of metal welded over it to keep the cable, with wedge, sliding into the eyelet area should the brakes be applied.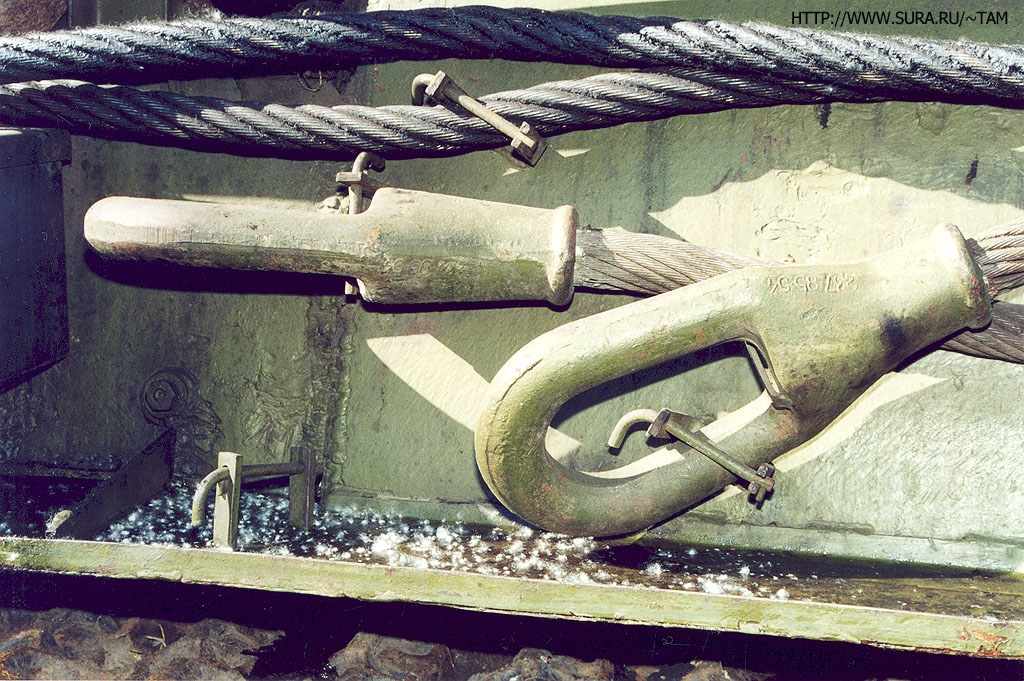 On this example, note that the cable are not twisted where they enter the eyelet.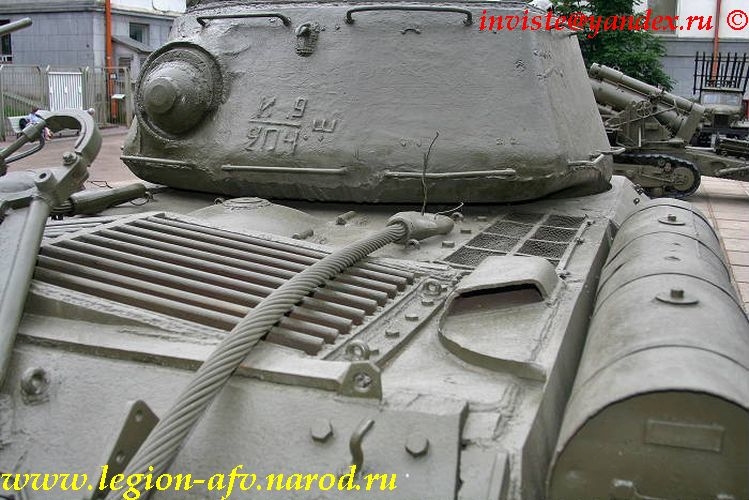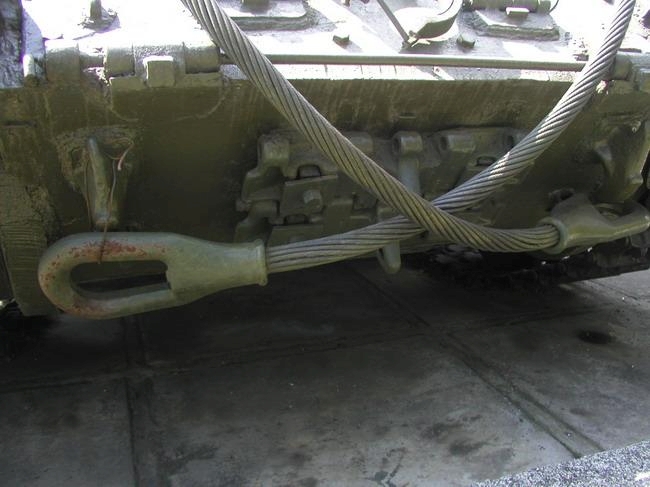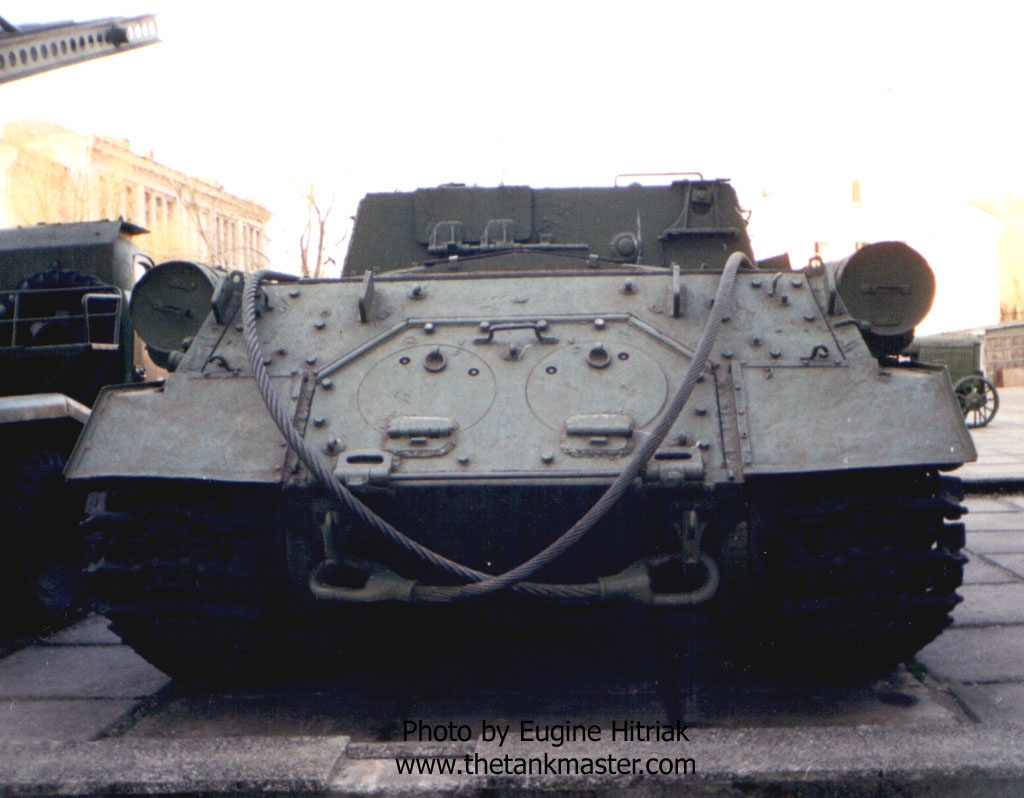 My photo showing a different inner end to the eyelet.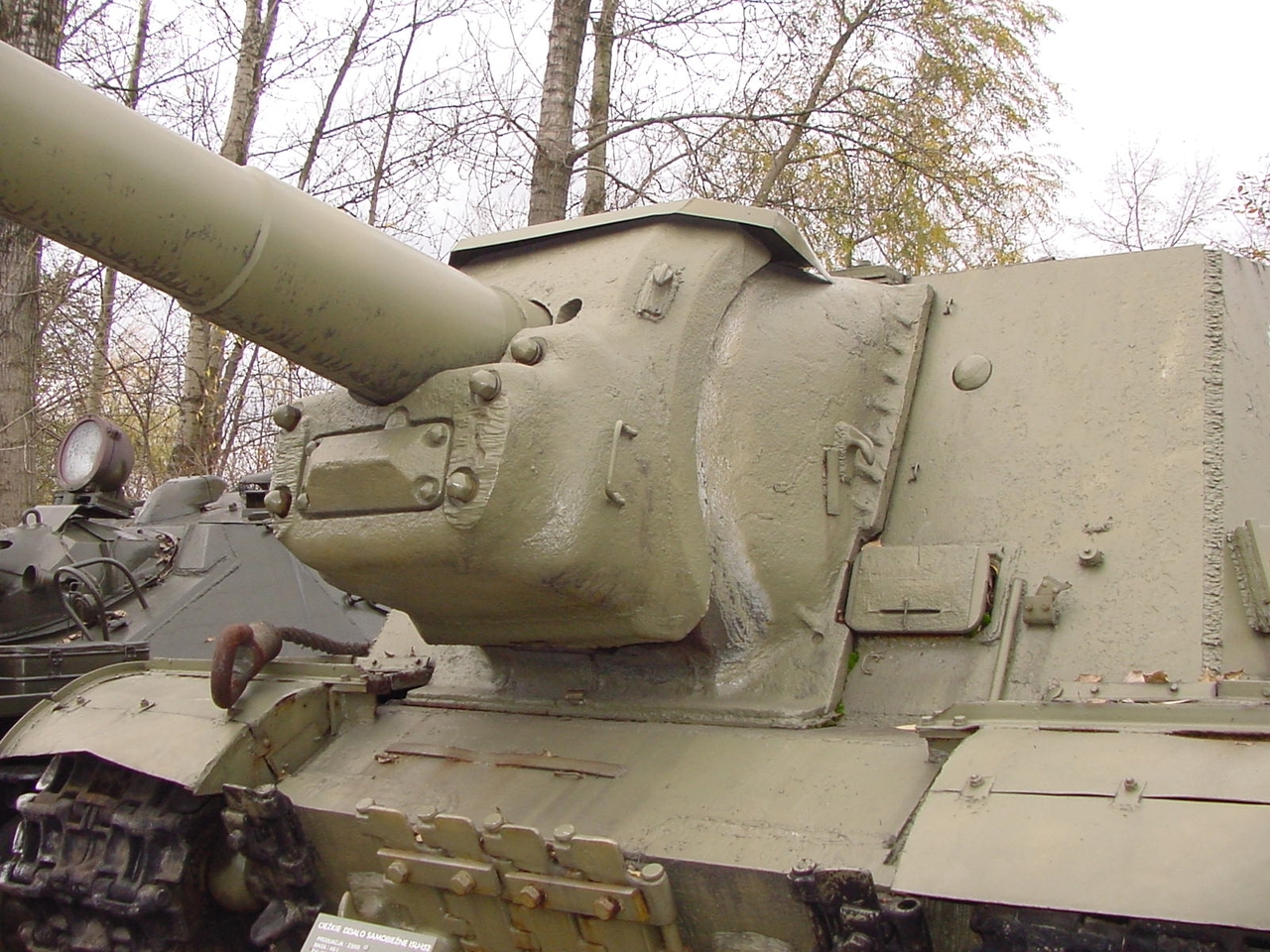 Chinese tow cable.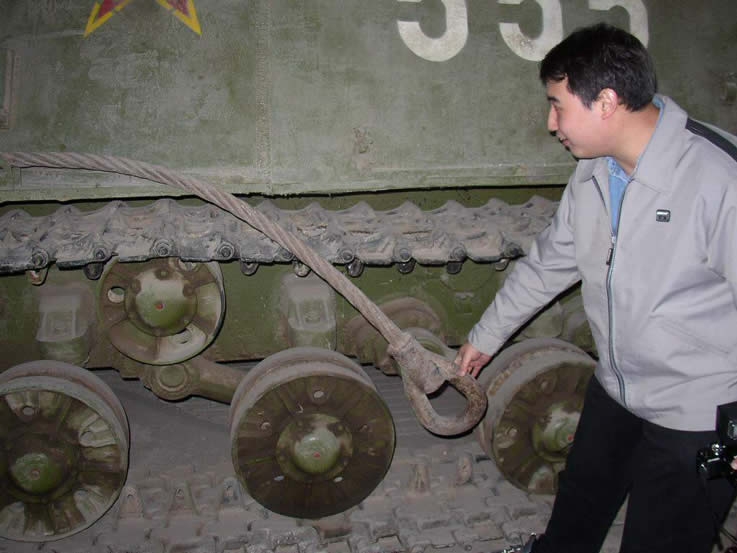 ------------------------------------