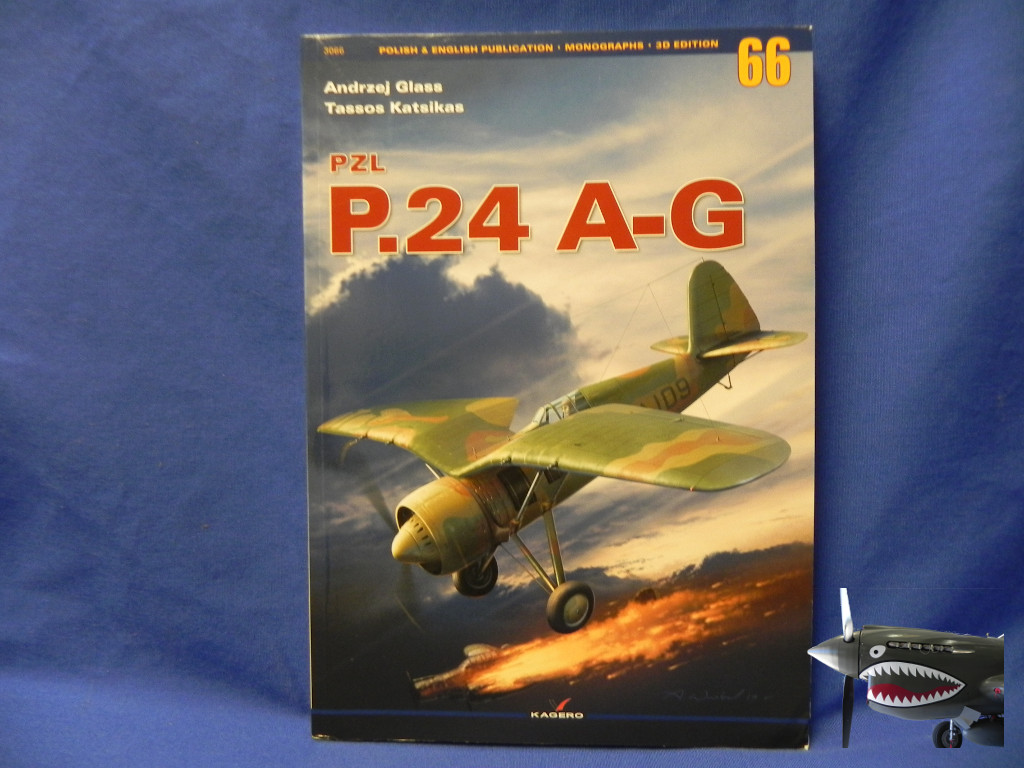 This is the fourth book, in my library, on the PZL P.24 written by Andrzej Glass as one of the authors. It is the second offering from Kagero on the subject and their first with 3D art. Within the 172 pages, we find nineteen chapters, scale plans on A3 and A4 sheets, 155 archival photos, 150 profiles, all within a perfect bound card stock covers. The draw of this particular book, from me (since I have the three previous tomes on the subject) are the 3D views which uses perspective to enable one to understand the relationship of one item to another. The text is in Polish on the left column and English on the right but note that the page headers are in English but keyed to the Polish text.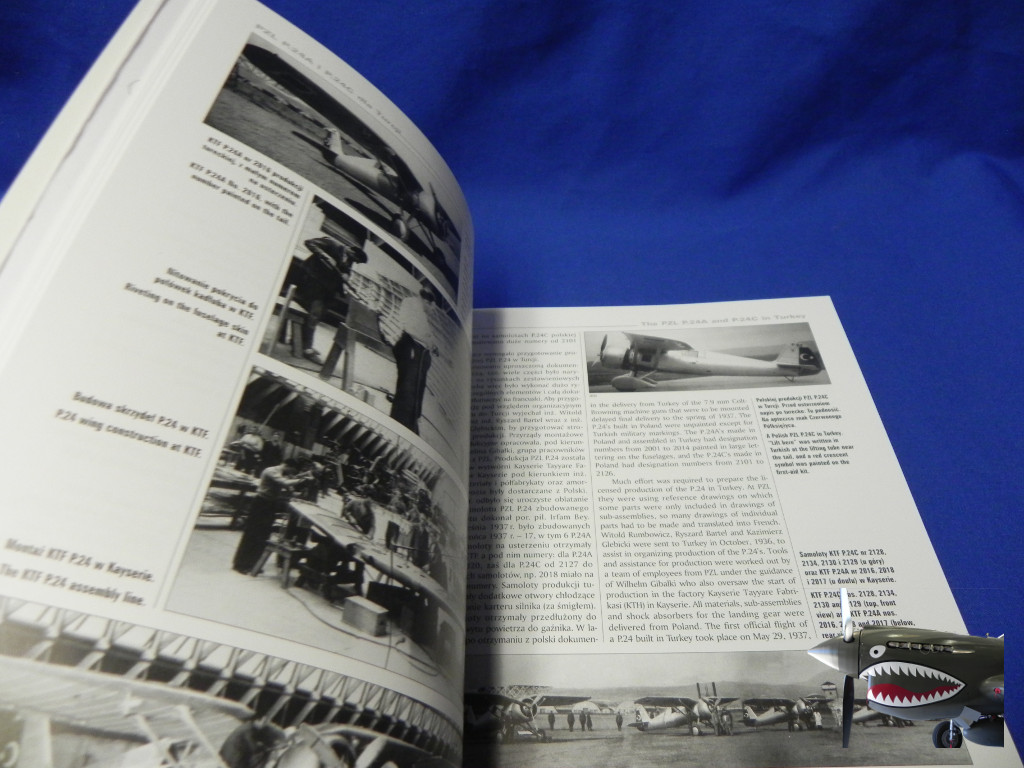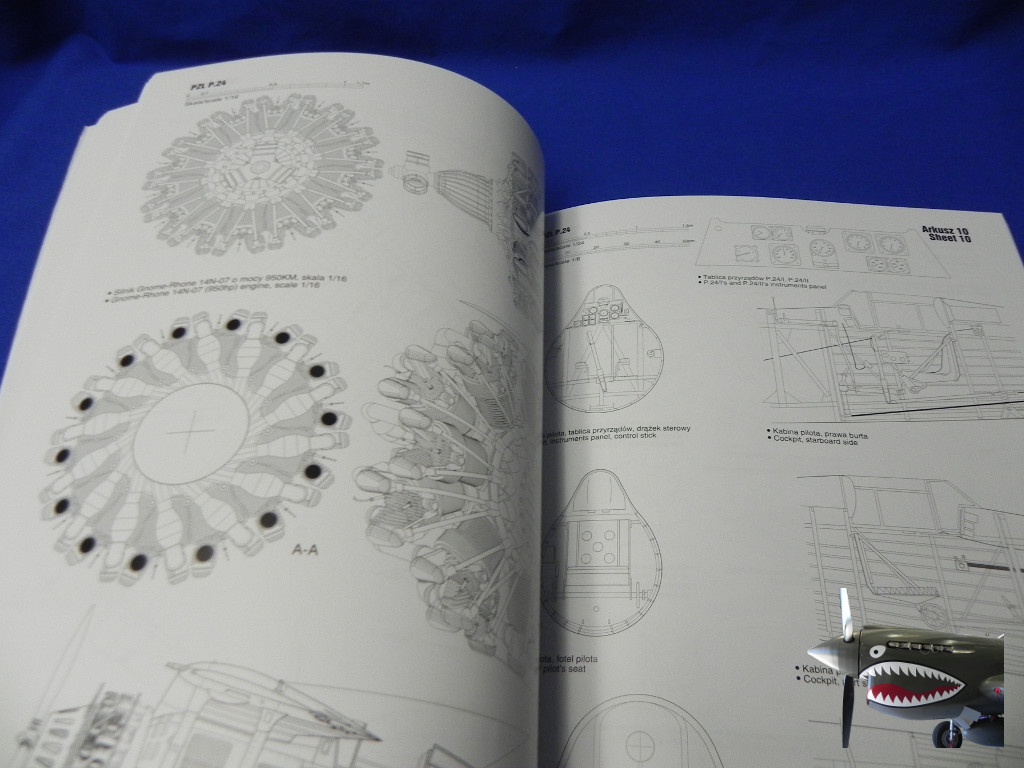 Zygmunt Pulawski designed a series of fighters incorporating features such as gull wings and corrugated skin. Several of these fighters were put into production and even saw action in WWII. Manufactured under license, the fuselage was the inspiration for the Romanian IAR 80.
The chapters include:
Development of Design
Puławski's concept fighter
Puławski's imitators around the world
Puławski's fighter planes with in-line engines
Puławski's fighter planes with radial engines
The PZL P.24 fighter plane
The PZL P.24A and P.24C in Turkey
The PZL P.24B in Bulgaria
The PZL P.24E in Romania
The PZL P.24F, P.24G and P.24H in Greece
The PZL P.24J and the export program
Production of the PZL P.24
An evaluation of the PZL P.24
A technical description of the PZL P.24

 The wing
 The fuselage
 Control surfaces
 Undercarriage
 Armament
 Engine
 Painting

Seventeen sheets of plans covering every detail and in various scales from 1/244 for the family tree, 72nd for variants and details, plus 48th and 32nd for major variants.
Technical Data and Production Statistics tables
Annex with archival photos and older postwar photos of a surviving P.24 in Turkey
3D artwork by Mr. Katsikas on 77 pages
Side color profiles by Janusz Światoń on seven pages, including rear cover.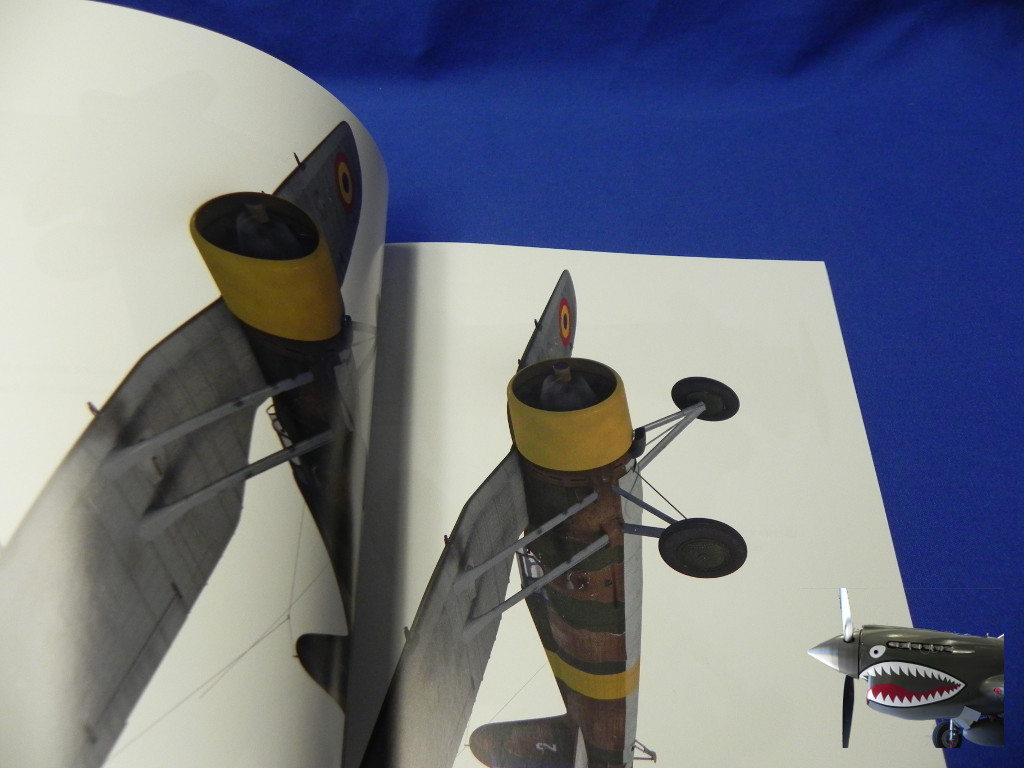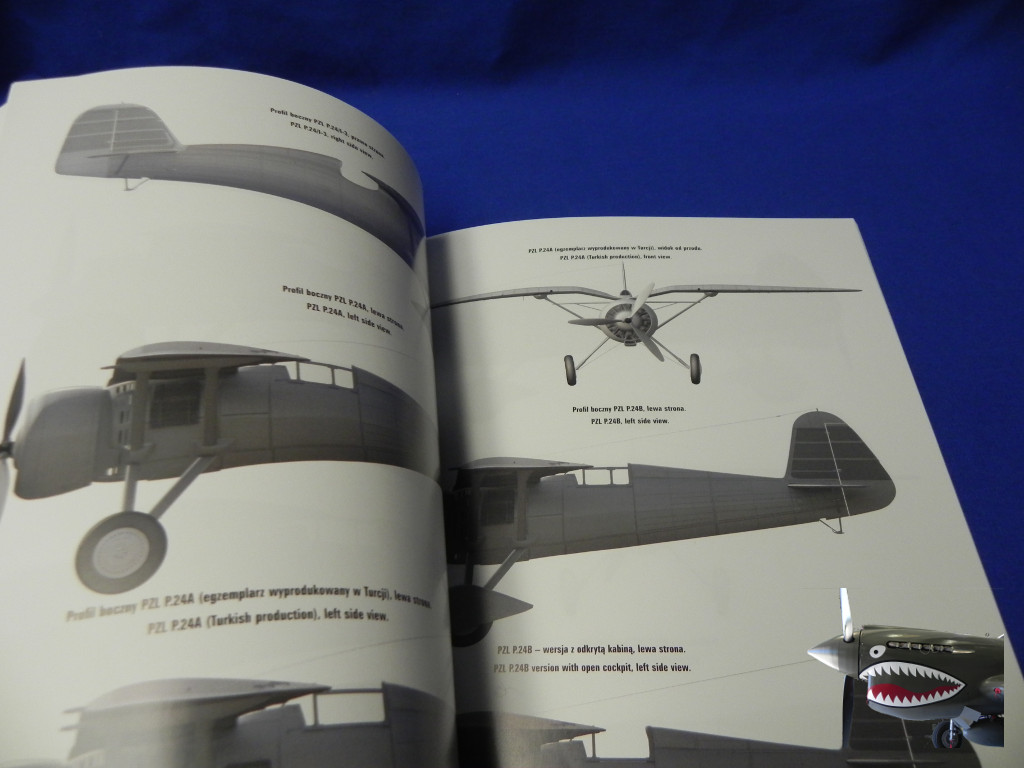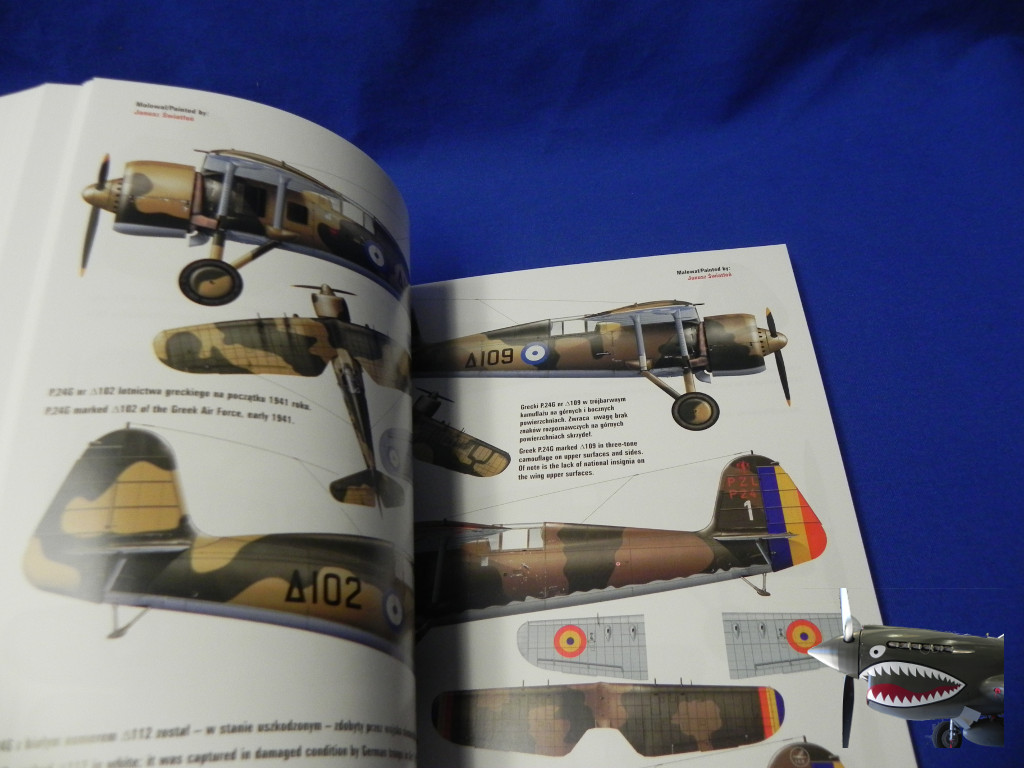 ------------------------------------