Fresh from RZM Imports is a new Photo Journal, the first of what hopefully will be many.  PK Cameraman No. 1.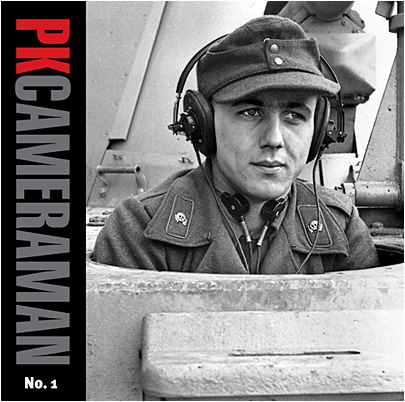 ------------------------------------
Formed in 1938 the Propaganda Kompanie photographers operated in all theaters and covered the Wehrmacht and Waffen SS. As today's military photographers keep pictorial and video track of the militaries actions and daily routine the PK Cameramen did likewise. Photographs and film were used to increase moral in the troops and populace.
The first volume of PK Cameraman covers a small section in time. The first part dealing with Panzerjager Abelung 19 (L) 1 Kompanie. This Luftwaffe unit has received brand new Marder III's. Following this are pictures of Pz.Jg.Abt. 19 (L) Kompanies 2 and 3. Taken in February 1944 a member of Propaganda Kompanie 698 has taken photographs of this unit reconstituting in Eeklo Belgium.
The book is hard cover and a whopping 12x12 inch format.  96 pages long it is full of pictures obtained from two rolls of film. Two detailed maps help place where the filming took place. I really liked this as you could trace the route of movement.  A well written history lays the background then explains what you are looking at.
 The pictures are crystal clear and show a great amount of detail. The text tells the story of this small cross section in time. Each photograph has the Camera mans name, date, location, and the pictures serial number.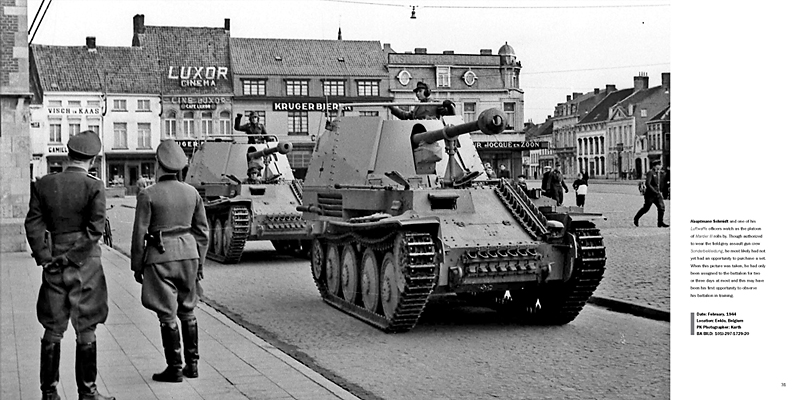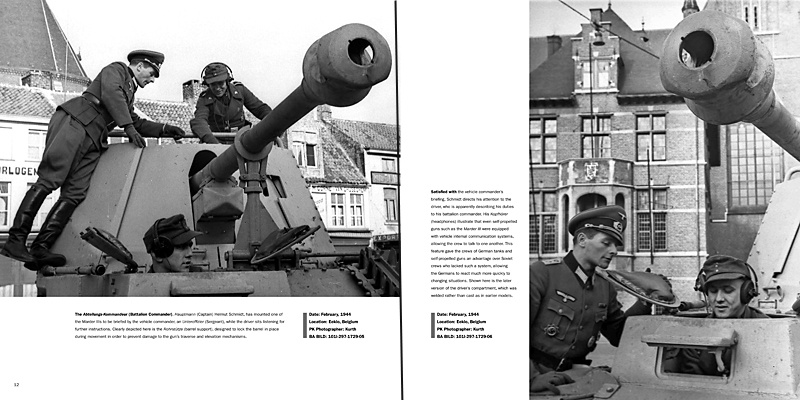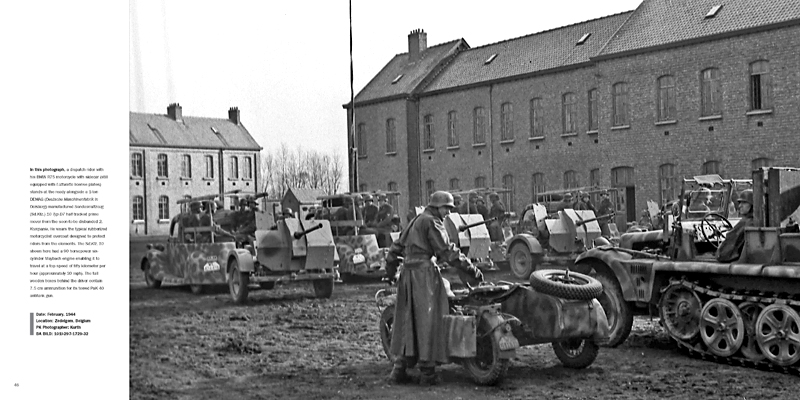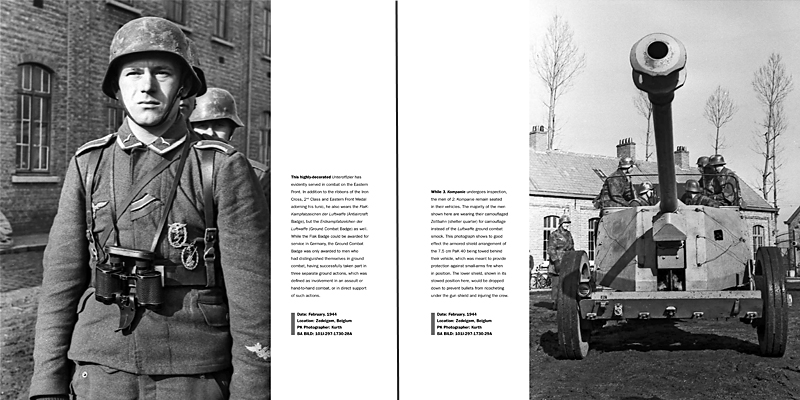 Anyone with any kind of interest in the German military will find this an excellent book. The pictures are well captioned, the write up concise and clear. The photographs are exceptional and quite large so all the detail can be seen. While the size of the book may be problematic when placing this in your book shelf, or on the work bench.  I think it is warranted though as the pictures are so large the amount of detail one can see is quite extensive and impressive.  Modellers will find a plethora of detail useful for building the subject matter displayed. 
This book is $49.95 from RZM  and I feel worth every penny.  I really hope more of these photo journals are produced as they are very interesting on so many levels.
I would like to thank RZM for the book and the opportunity to review it.
James