While browsing the tool section at Micro Mark last week, I came across the #86485 Jewelers Miter Jig and thought it would be a good addition to my arsenal. The jig is well made, it is hardened steel to allow the use of files to finish up the workpiece. There is a stop bar that can be adjusted for repetitive cuts, it is easy to adjust and removes when not in use. The grooves accommodate either square or round stock easily.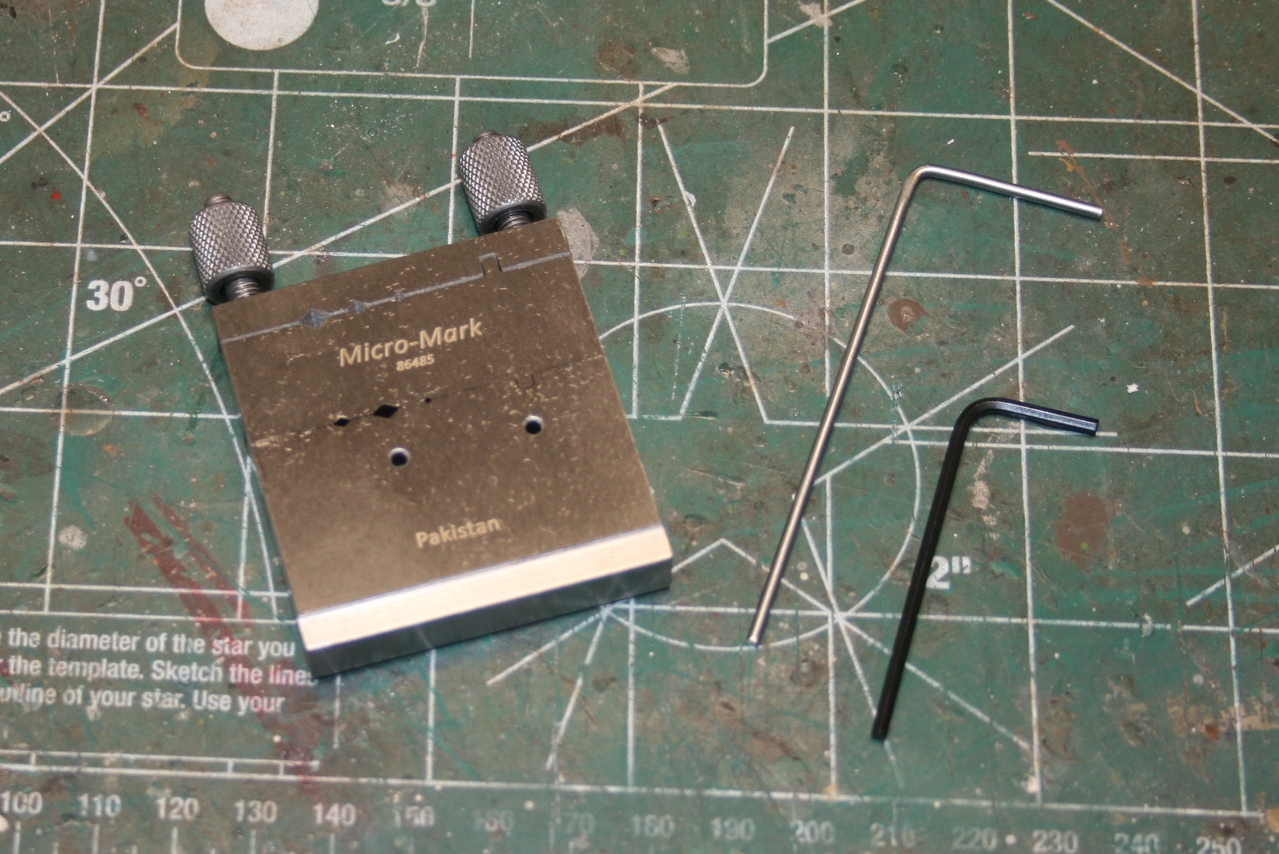 I cut a lot of aluminum tubing building cars and couldn't wait to try it out. A piece of K&S aluminum chucked into the vise.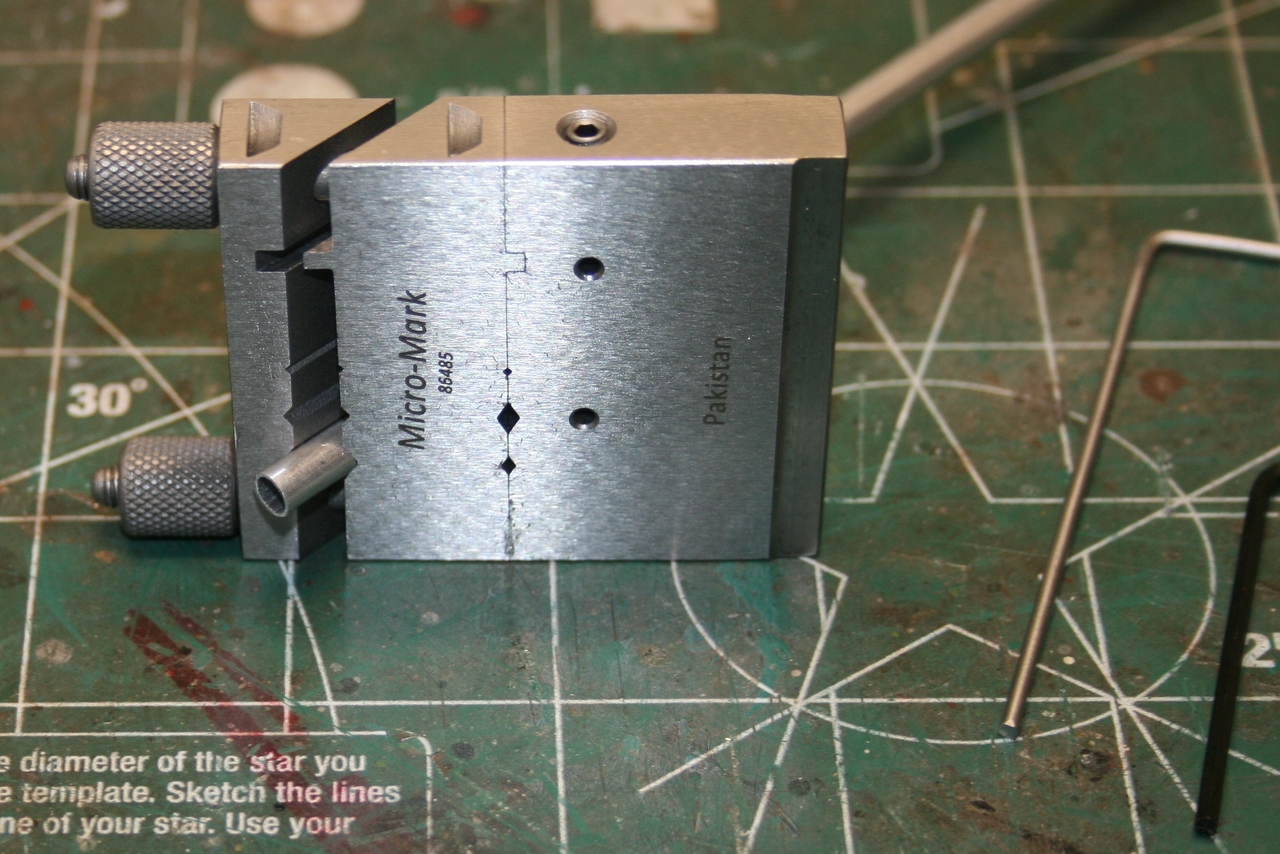 If you plan to make more than one piece, here is the stop bar installed.
------------------------------------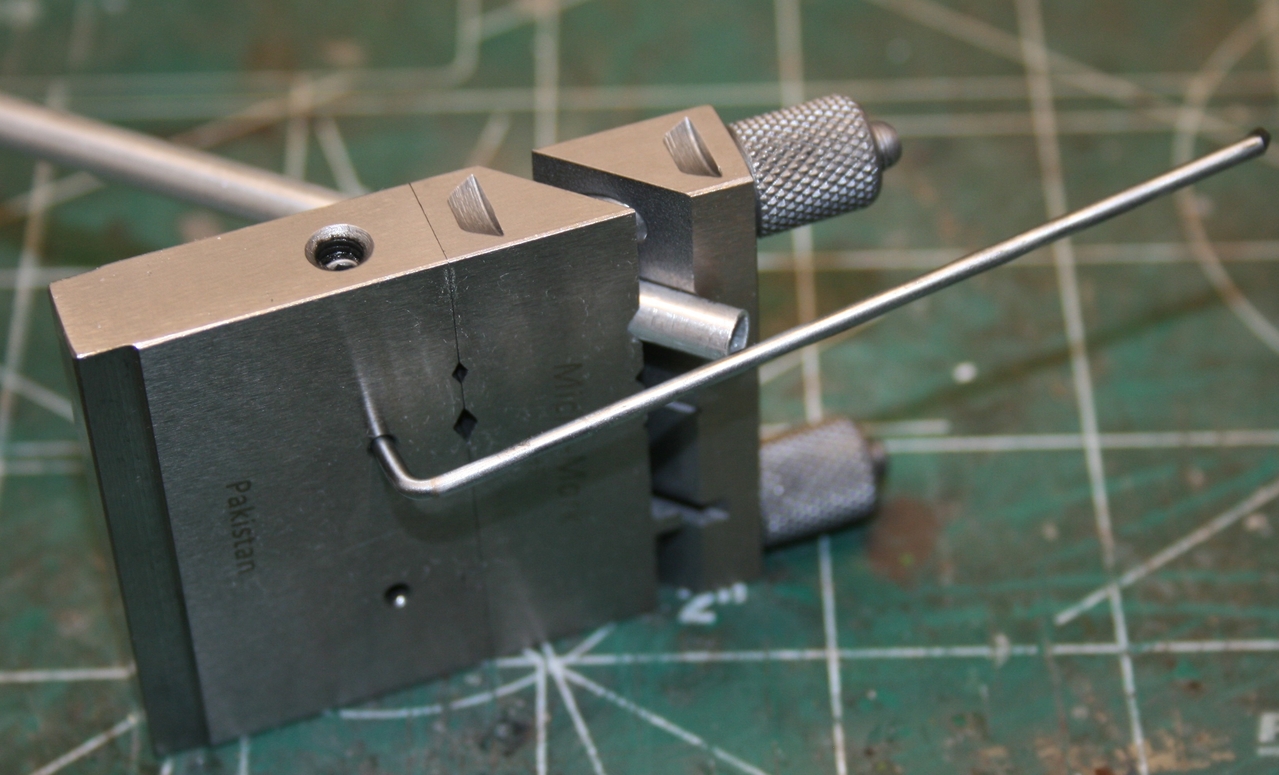 You simply run your saw along the jig and a perfect miter results.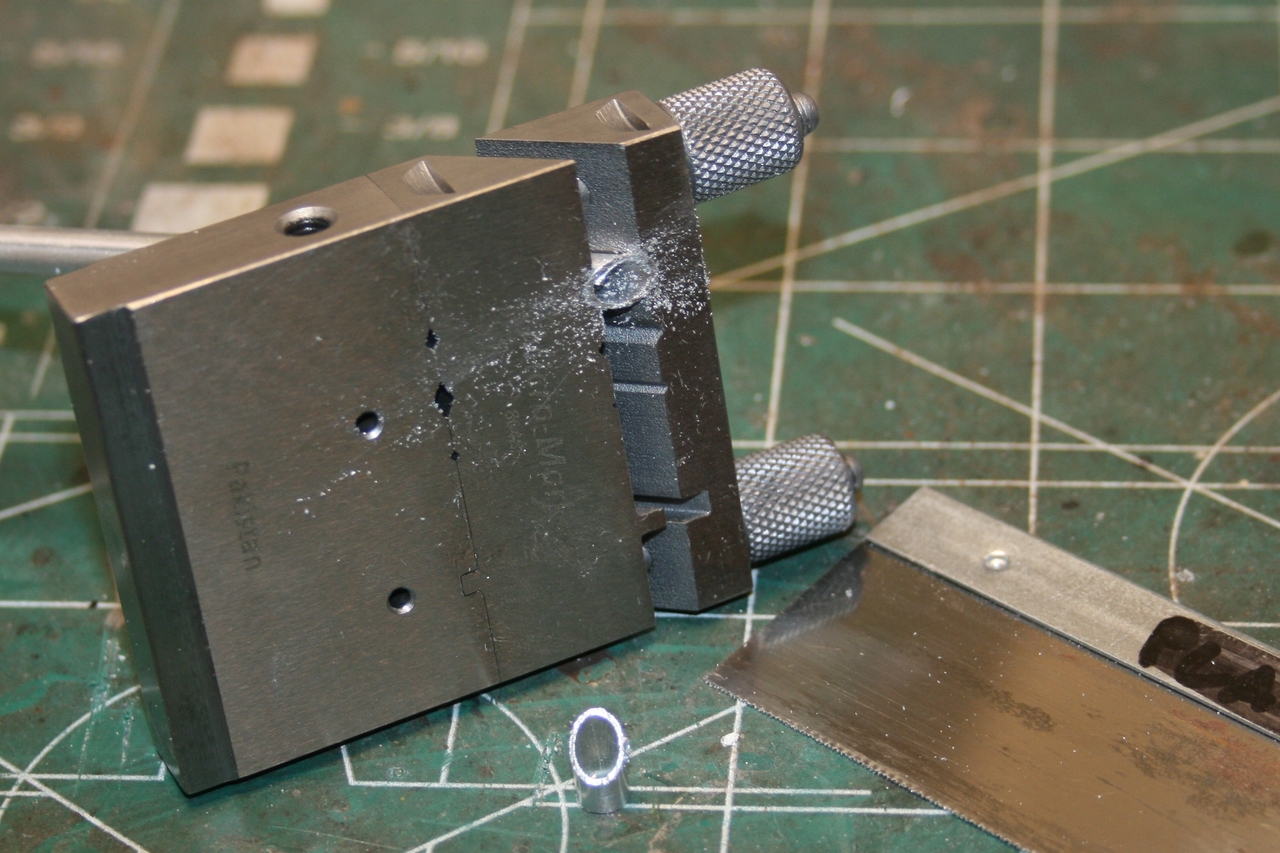 One of the harder thing to do when making aluminum parts is holding the part while finishing. The jaws grip the piece without flattening it and you can get the inside of the piece quite easily.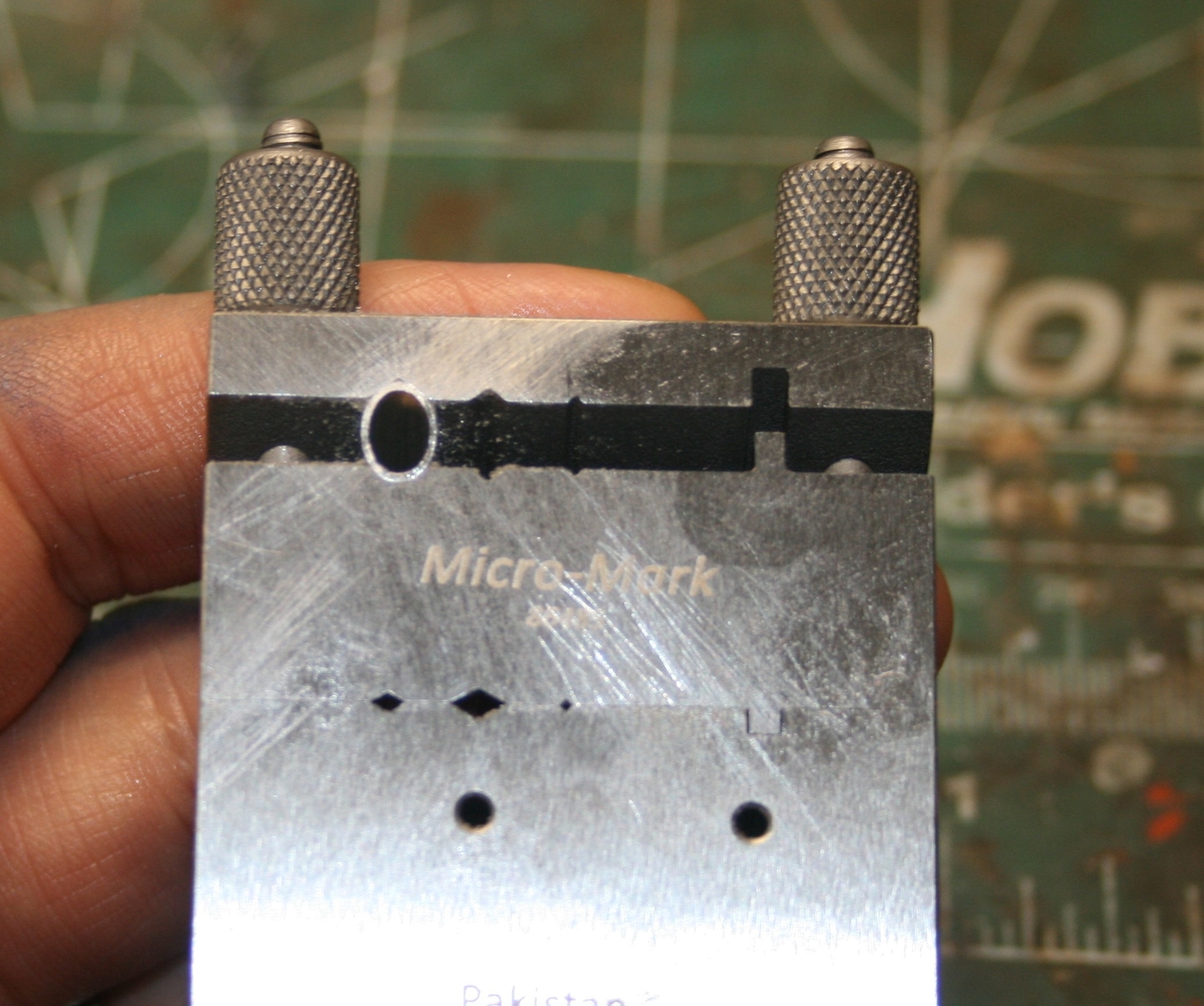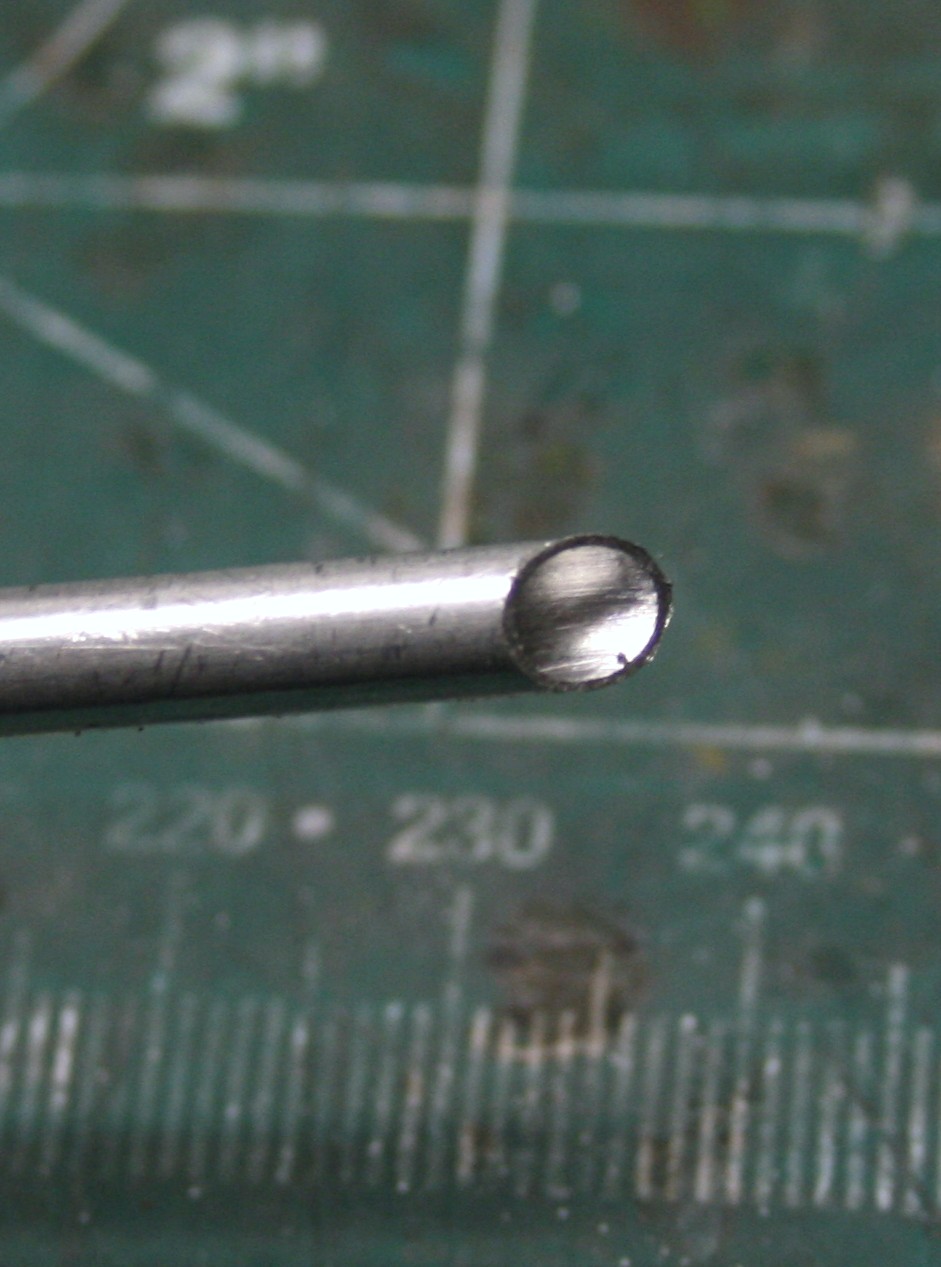 Here's a finished piece.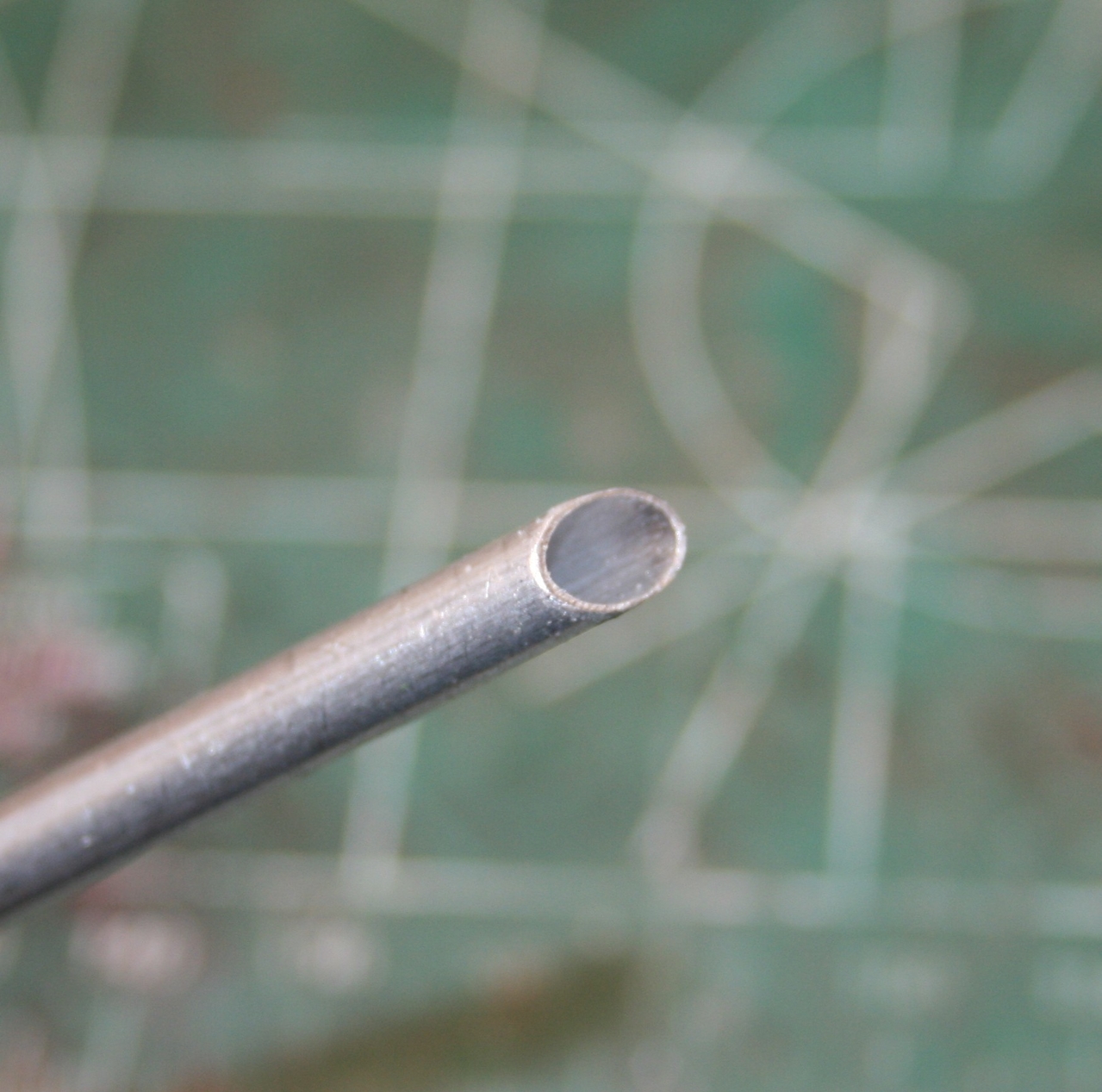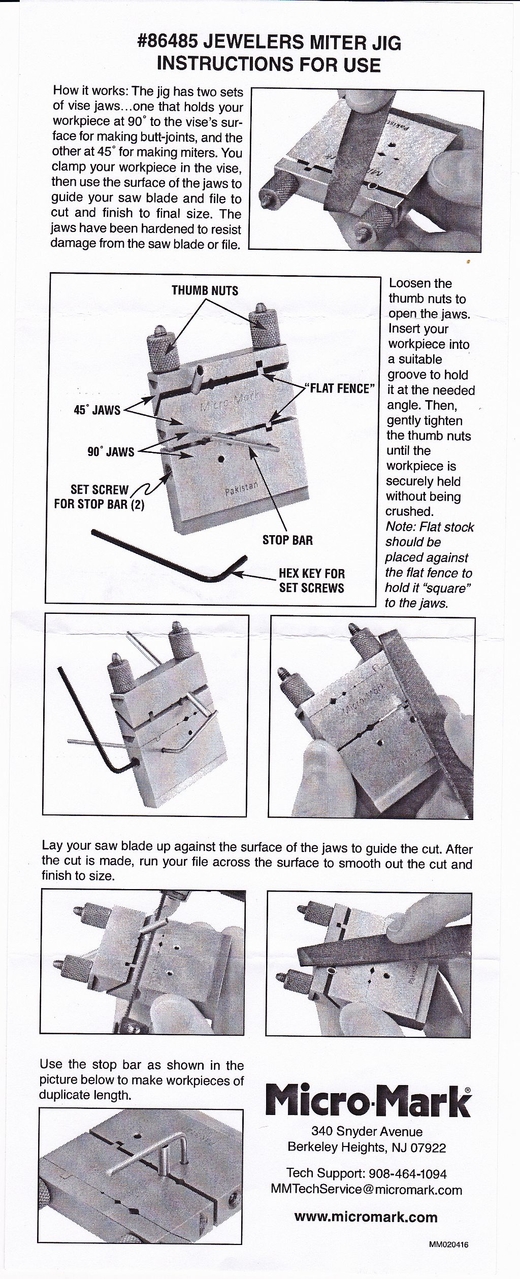 The uses are limited only by your imagination and at $59.95 USD it is affordable. Find this tool at www.micromark.com/jewelers-miter-jig,12309.html

I purchased my own tool and have no connection to Micro-Mark.