Here is a short SBS on how i make small pine trees.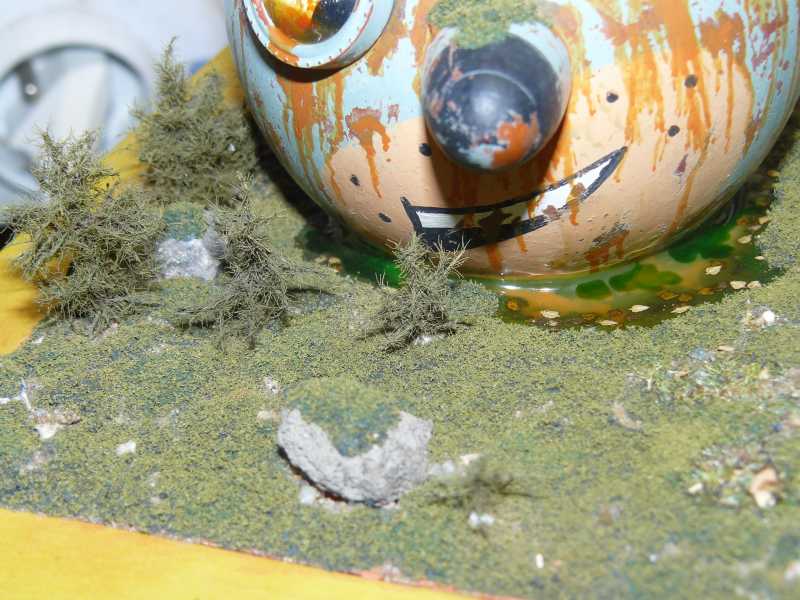 I begin with a thin metal wire that i bend double and fasten in my pinwise.
------------------------------------


And some Sisal rope, split it up and try and straighten the strands.




Then cut a piece of ca 2cm and place between the metal wire (don't make it to dense as it looks better when youhave some air between the "branches").
Then twist the wires, hold the top with a pair of pliers.




Trim it to shape and when you are happy with the look dip it in some paint (I use Tamiya but any brown model paint will do)




Now sprinkle some short static grass fibers (2-3mm length) over the still wet paint.




Then i spray a thin mist of hairspray and sprinkle on some more static grass.




If you want to have some of the trunk visible you can add some wood glue to thicken it and hide the wires.




After this i airbrush some different green tones.

Hope this will help and that you can make some nice trees for your dioramas!

Greetings Mats