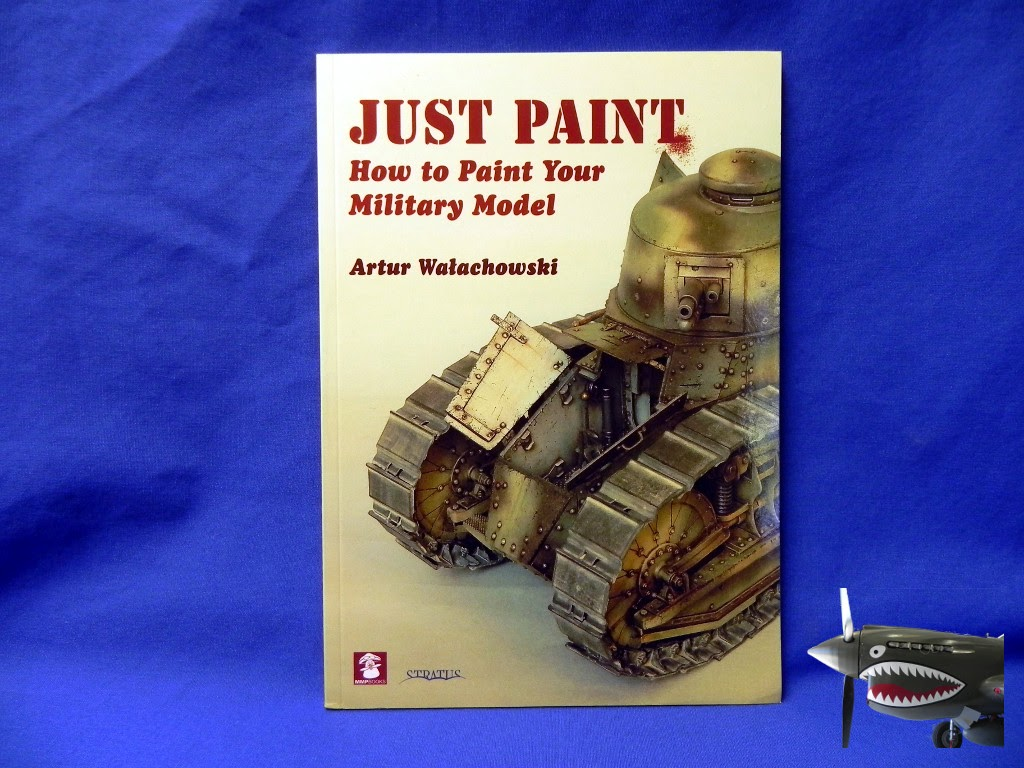 Since I do have a few models near the painting stage, I have been asking some friends and then got this book. Artur Wałachowski is a new name to me as I don't know him as an author or modeler but the cover image of the FT-17 caught my eye. This book is by Stratus, an imprint of Mushroom Model Publications (MMP), so i know the standard of printing and color reproduction is high. It is a 104-page perfect bound book, full color throughout, with cardboard covers.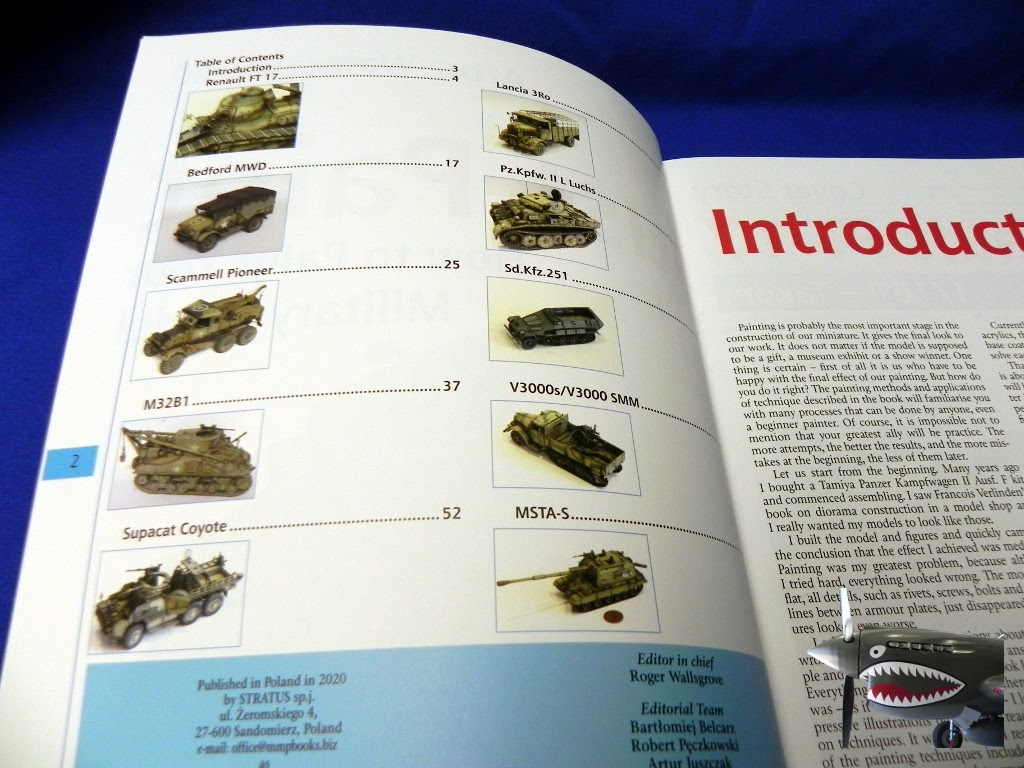 The table of contents has ten projects painted:
1/16th Scale Renault FT-17 by Takom
1/48th Scale Bedford MWD by Airfix
1/35th Scale Scammell Pioneer by IBG Models
1/35th Scale M32B1 by Tasca (Asuka now)
1/48th Scale Supacat Coyote by Airfix
1/35th Scale Lancio 3Ro by IBG Models
1/16th Scale Pz.Kpfw. II L Luchs by Classy Hobby
1/100th Scale Sd.Kfz.251 by Zvezda
1/72nd Scale V3000s/V3000 SMM by IBG Models
1/72nd Scale MSTA-S by Zvezda
Each chapter has a kit description (which is mostly the subject's history), a very brief (2 paragraph) commentary on assembly, and detailed information on the painting process used.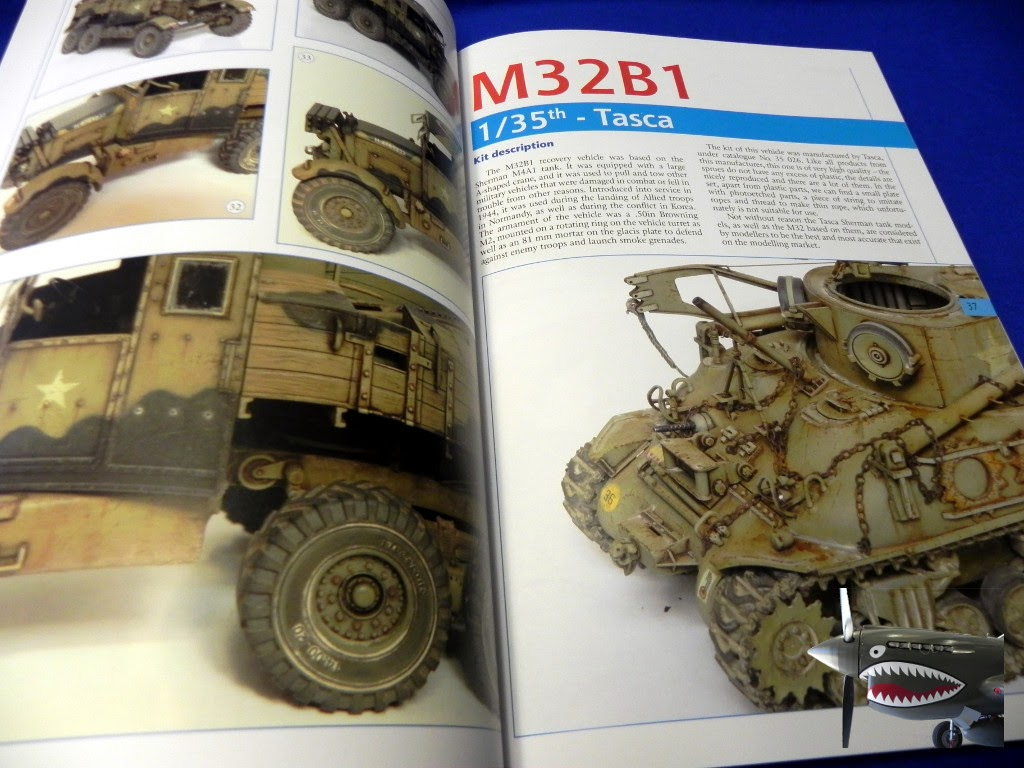 The author does use a variety of brands and, thankfully, product placement is at a minimum.
It was interesting to see the adjustments made thanks to the differences in scale since his subjects ranged from 1/100th to 1/16th scales.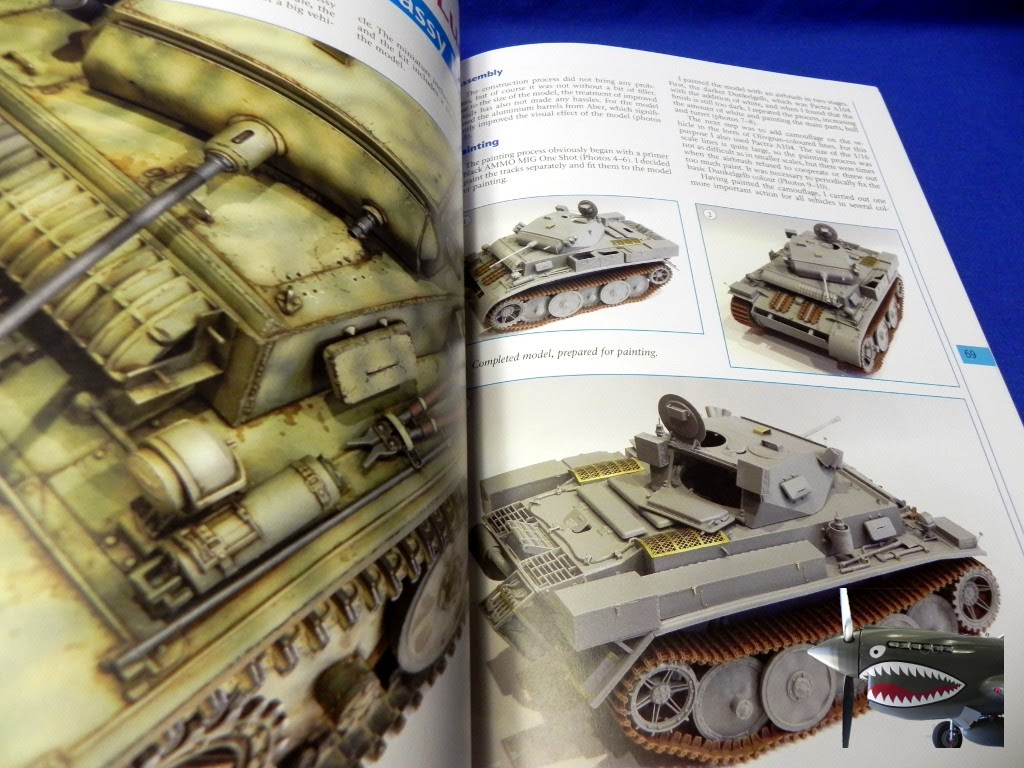 I am happily still reading it as I do like some of the effects but not others. This is a personal thing and other modelers may prefer the artistic approach which is more aesthetically pleasing.