John William Bowrey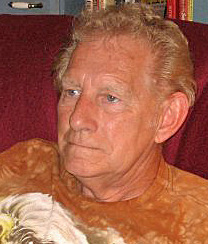 A few weeks ago, On December 9th, I posted messages on the Modeler's Lounge that John Bowrey, a long time modelers alliance member and fantastic figure painter as well as one of the nicest men I have had the privilege to know was gravely ill and then, on December 12th, that John had passed away.
John had been very active in modeling, attended many shows and conventions around the country, and was a regular at Mastercon for many years. I never knew anybody that didn't like John or, that John didn't like. I also never heard John say a single derogatory word about anybody in the many years I knew him.
Shortly after that, Andy Fettes contacted me with the following request. "Bob, John Bowrey is the man that set me on the path to become the figure painter that I am today. So I think to repay him for his tuition, etc., I would be honoured to stand aside and rename the section in his honor". Andy was speaking, of course, of the Fettes Figure Forum on our website! http://modelersalliance.org/forum/fettes-figure-forum
I thought that was a very noble and humble thing to offer and I submitted his request to Bob Britt, who will be changing the Forum name to the "John Bowrey Memorial Figure Forum". It has been my honor to have known such people as John, I learned a lot from him, he was a very selfless and modest friend and I will never forget him. May he rest in peace. I will notify his wife Maureen and son Gary of this. I am certain they will greatly appreciate Andy's gesture. And then there is Andy Fettes. Thank you Andy, I know what John meant to you, it was similar for me. Having friends such as John and yourself, remind me daily that the world is full of wonderful and selfless people.
Bob Letterman
------------------------------------