I got another new tool, this time from Alexen Model. I first saw this on a build on Face Book although I dont remember which one. The fellow was using PE scre heads and needed to make a small hole for them. Now after doing the same thing on my Somua I knew it is difficult doing this using a drill bit. Getting the right depth and ensuring the pe piece does not fall through. This tool is the answer.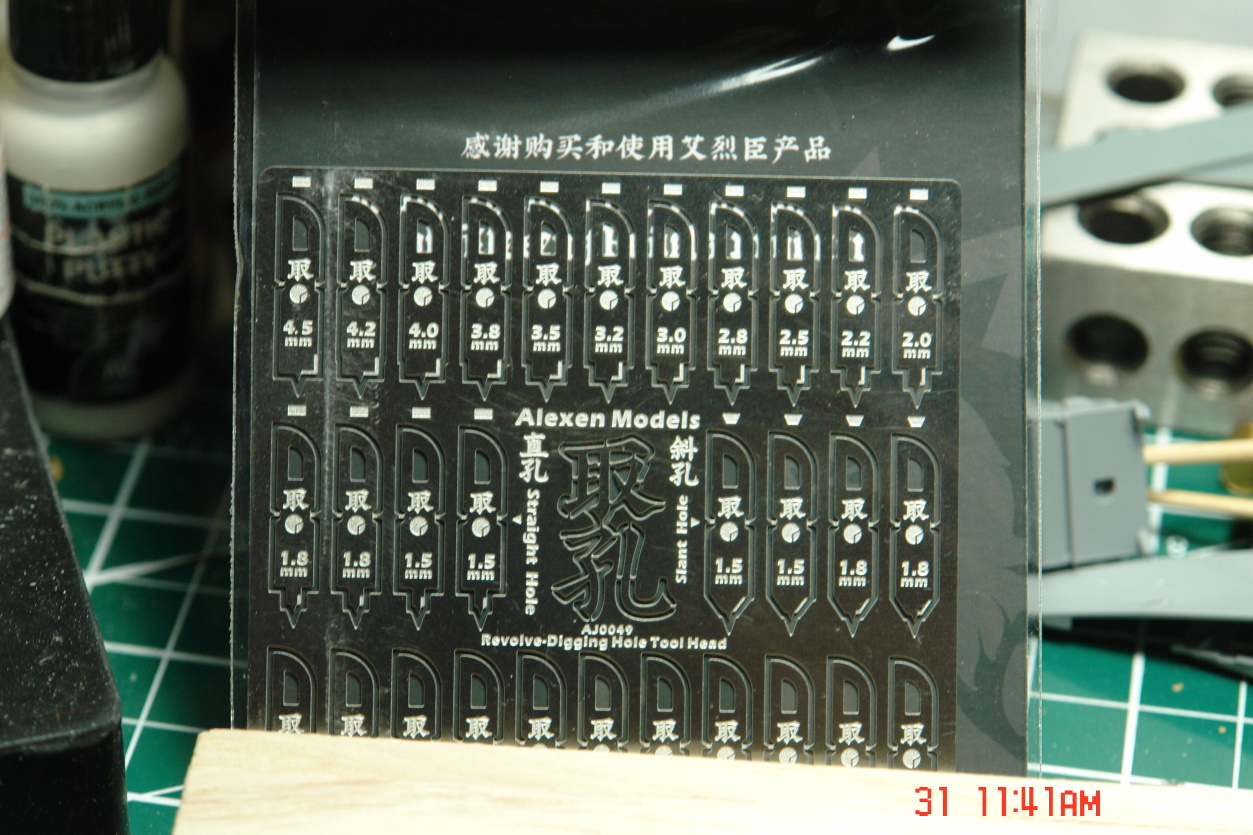 The blades come in 1.5 to 4.5mm size. I didn't realize but there are two sets, one a flat hole and one a beveled hole. I tried cutting them off the fret with a knife but they are very hard so then I just rotated the blade on its pivot until it fell off. Very easy. Then I tried bending the blade at the narrow point in the middle which is a mistake. I thought it would add rigidity to the blade but it does not work that way. So after straightening it out I inserted it into an exactor handle.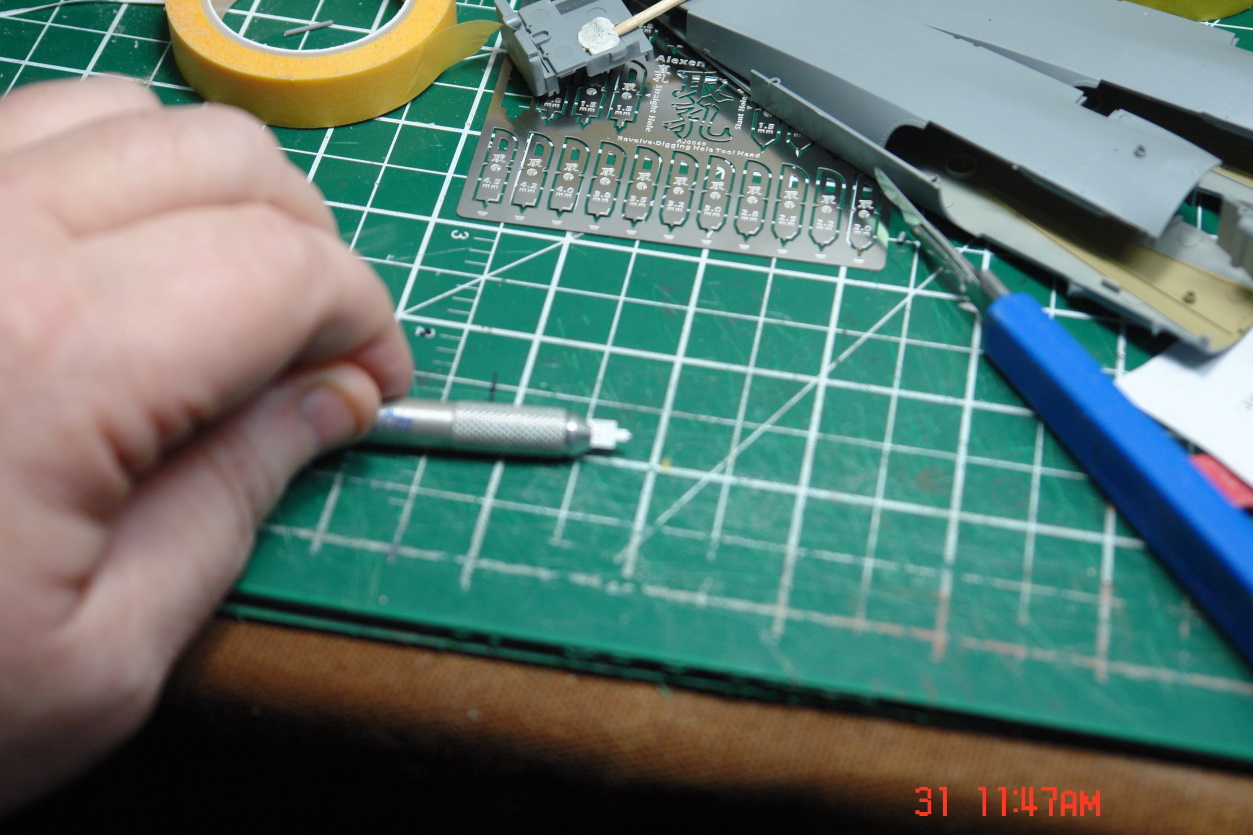 Placed the point on a test subject and started twisting. This does not work ideally. So I drilled a small hole and then stuck the point in and continued for a much better result. I didn't think it would show up well so I got a bigger one and tried again. Surprisingly the pictures show both off well. Still I hadn't seen the pictures yet so I used my chrome pen and coloured the holes. That seemed to work for my eyes. All in all they all show up well. I am really pleased and now can use all those PE screw heads I have in the parts stash.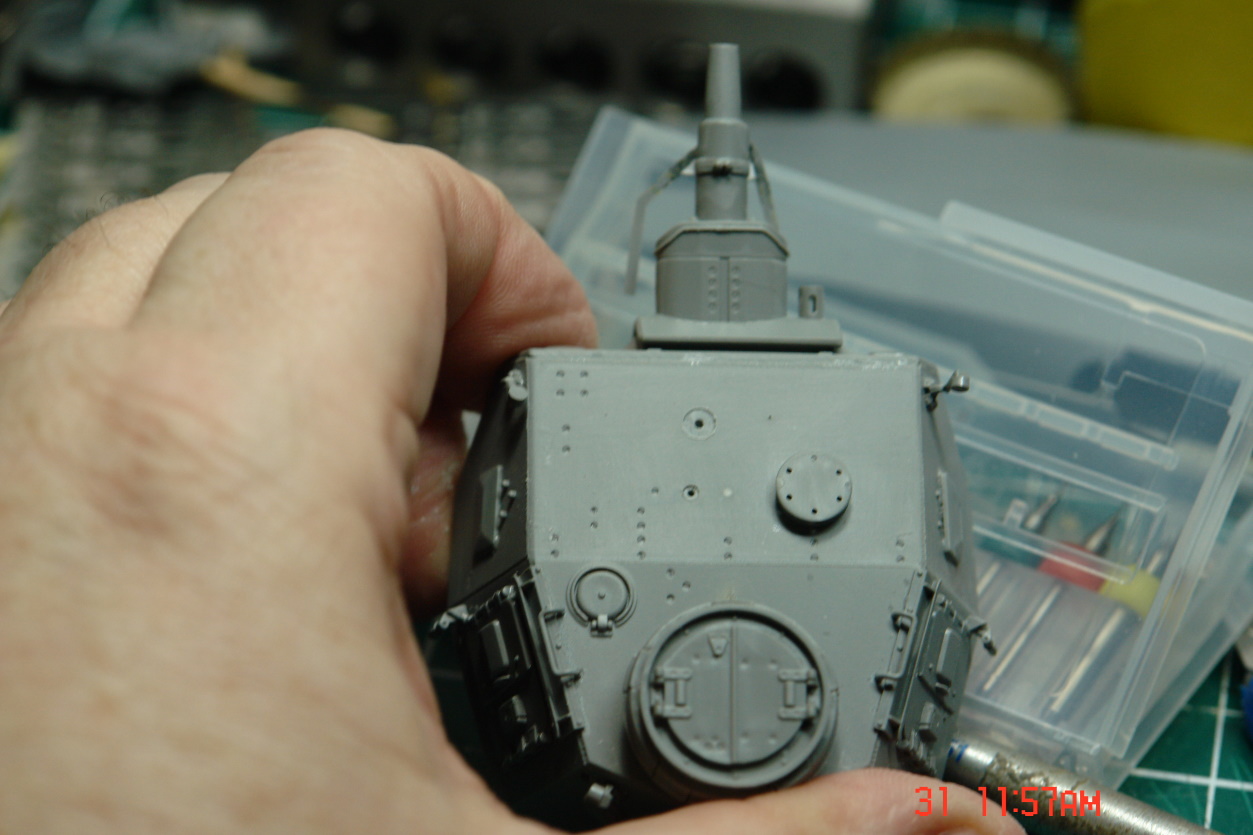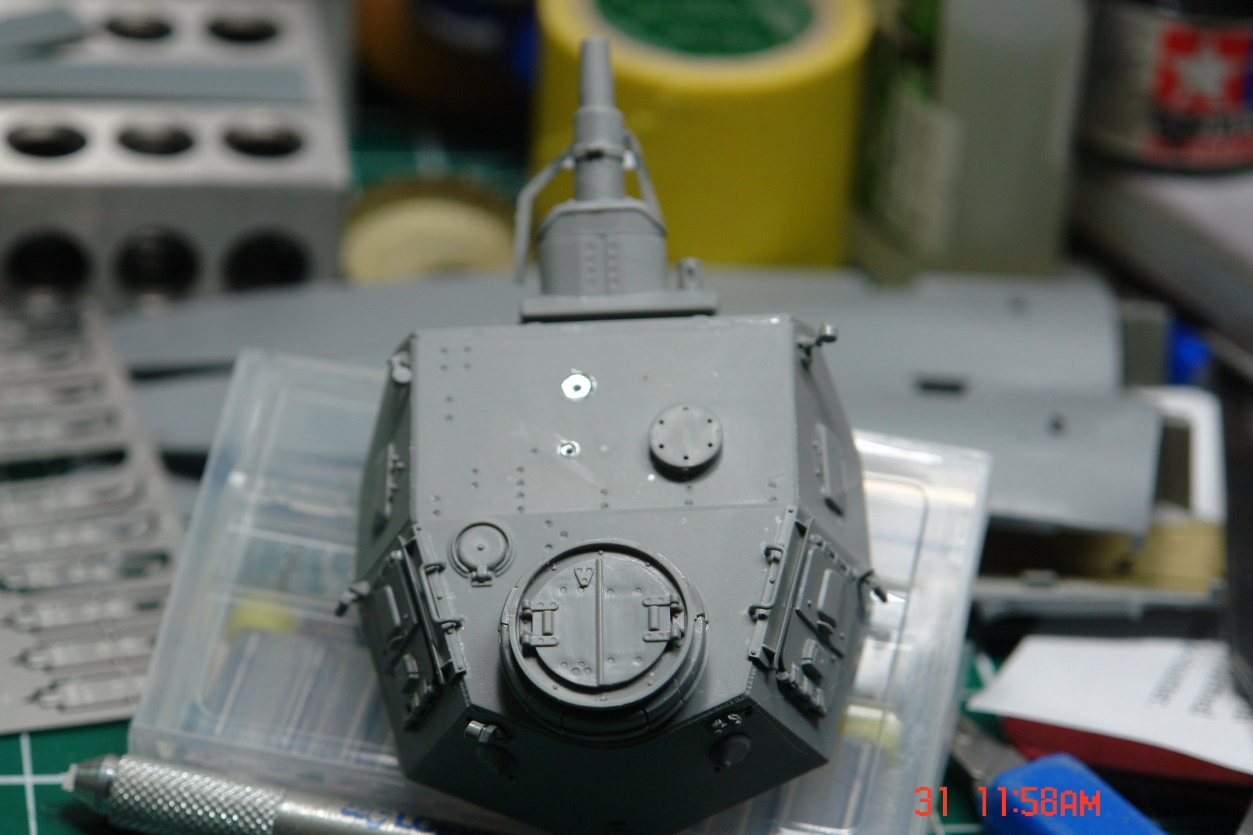 Nice flat holes to the depth you require. It is a perfect solution.
Here you can see the blades marked with their shape.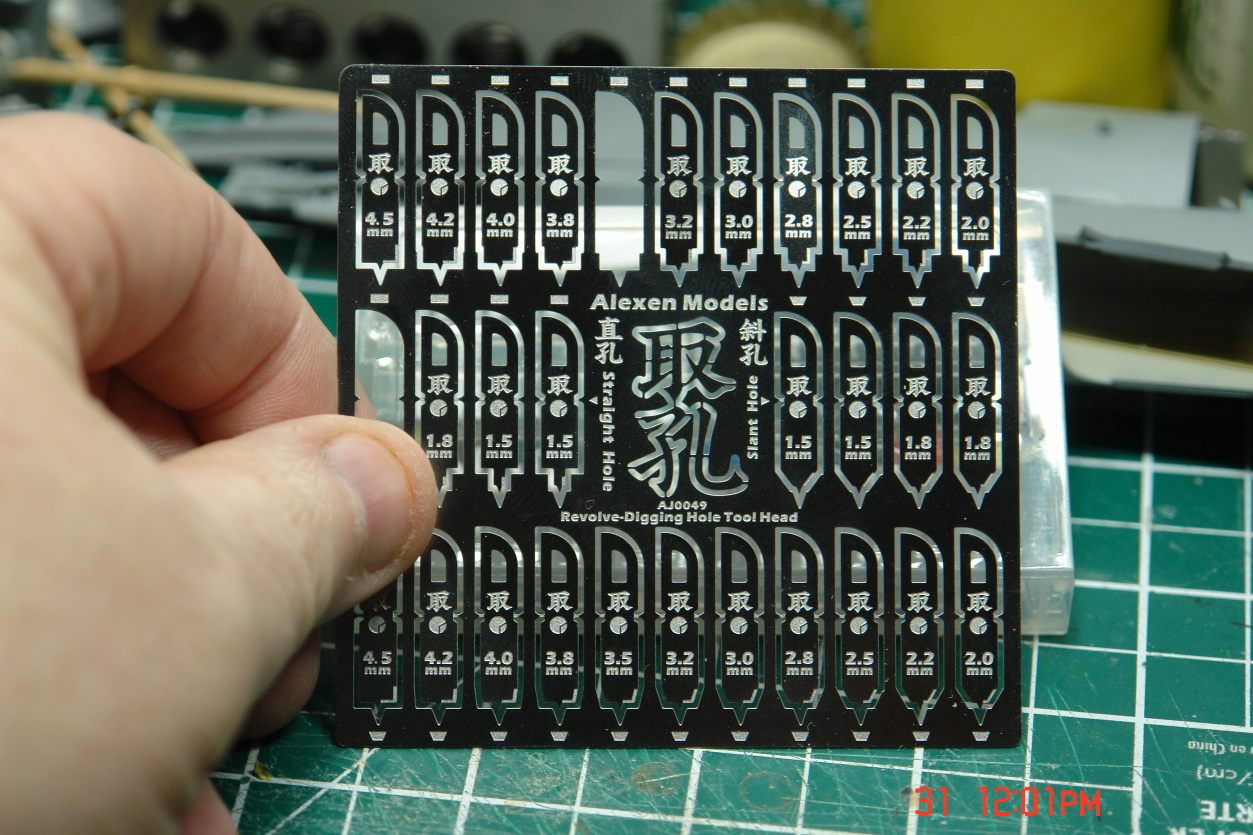 Again I bought this at BNA.
In Stock | Alexen Model [ALE-AJ0049] Circular Drill Hole Blades for All Scale Models | Worldwide shipping in 24hrs
www.bnamodelworld.com
James