Master At Arms
Staff member
After the unprovoked attack on the Vatican, Germany unveils a top secret urban warfare machine. S.K.A. Bulle. This heavy combat suit affords protection to the wearer and it's built in panzershreck and MG34, although vintage in design, can bring down the thunder on the opposition.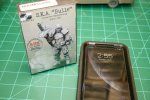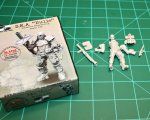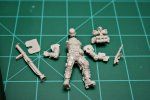 This is a resin kit from the Front 46 division of Modern Armies in Miniatures (MAiM) in 1:35 scale. After unboxing, I realized the machine gun was really warped. I had a brass piece from RB Models in my stash, so I clipped off the offending appendage and replaced it.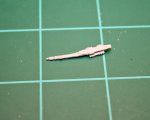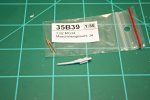 The kit assembles with little flash and few seam lines to deal with.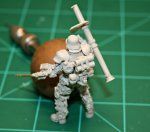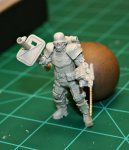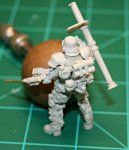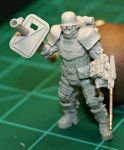 The panzershreck and backpack are not attached yet to allow painting. Loads of fun and not too expensive, I'm liking this build very much. Thanks for coming by!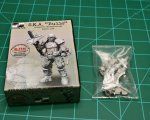 Last edited: