Details

Category: Reviews and News
Created on Friday, 27 November 2015 19:31
Last Updated on Friday, 27 November 2015 19:38
Published on Friday, 27 November 2015 02:00
Written by jknaus
Hits: 938
Aviattic, my favorite provider of lozenge and cloth decals for WWI has started a new Line called the Legends Series. This will be a figure of an Ace and his markings. The first in the series is Lt Frank Luke and his Spad XIII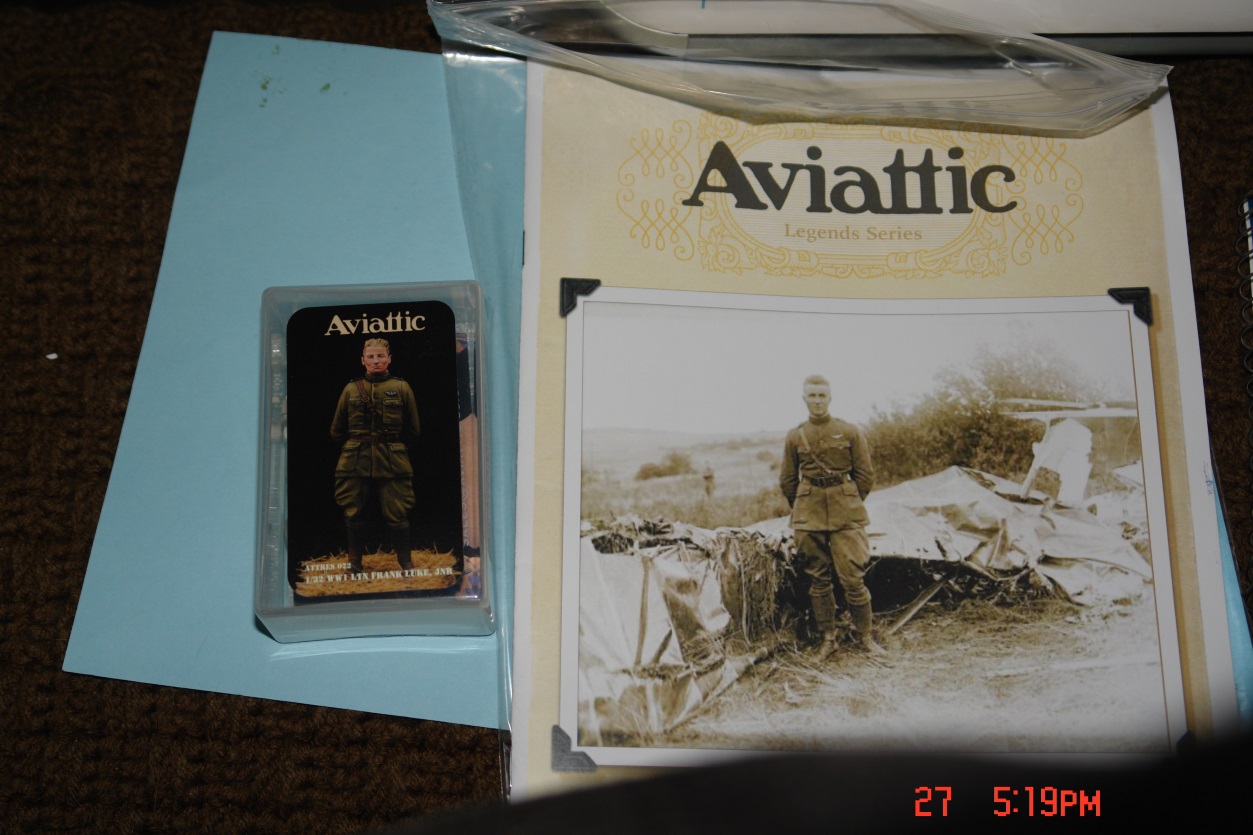 This set includes a spectacular figure in 3 parts of Frank Luke at ease and markings enough to build two of the three schemes. The figure is resin and sculpted by Doug Craner. The Markings are by Pheon.
The figure is packed in one of Aviattics customary nylon boxes which in themselves are a class act. The figure comes in three pieces and when I dry fitted it, it fit together perfectly.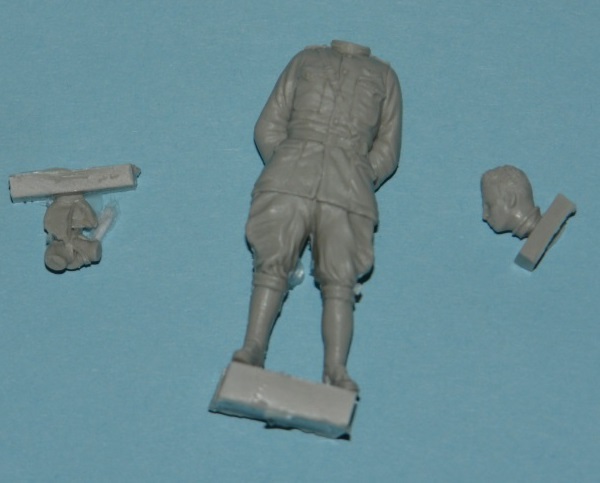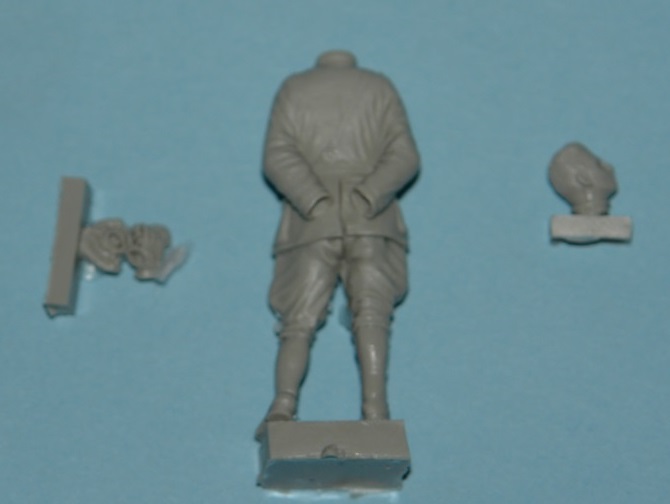 He has tons of personality casually standing there and will look great with a Spad XIII.
The decals are vibrant and cover three different aircraft. Optional markings allow for the roundels and rudder bar to be light or dark blue. You can build two complete aircraft from these. The recommended kit is the Hobbycraft 1/32 kit. From the Aviattic site : Full colour profiles and decals designed by Pheon Decals.
Colour research by Rowan Broadbent and Richard Andrews
Artwork with kind permission by Russell Smith
Full colour booklet biography based on research by Stephen Skinner (author of "The Stand") and colour references by Alan Toelle.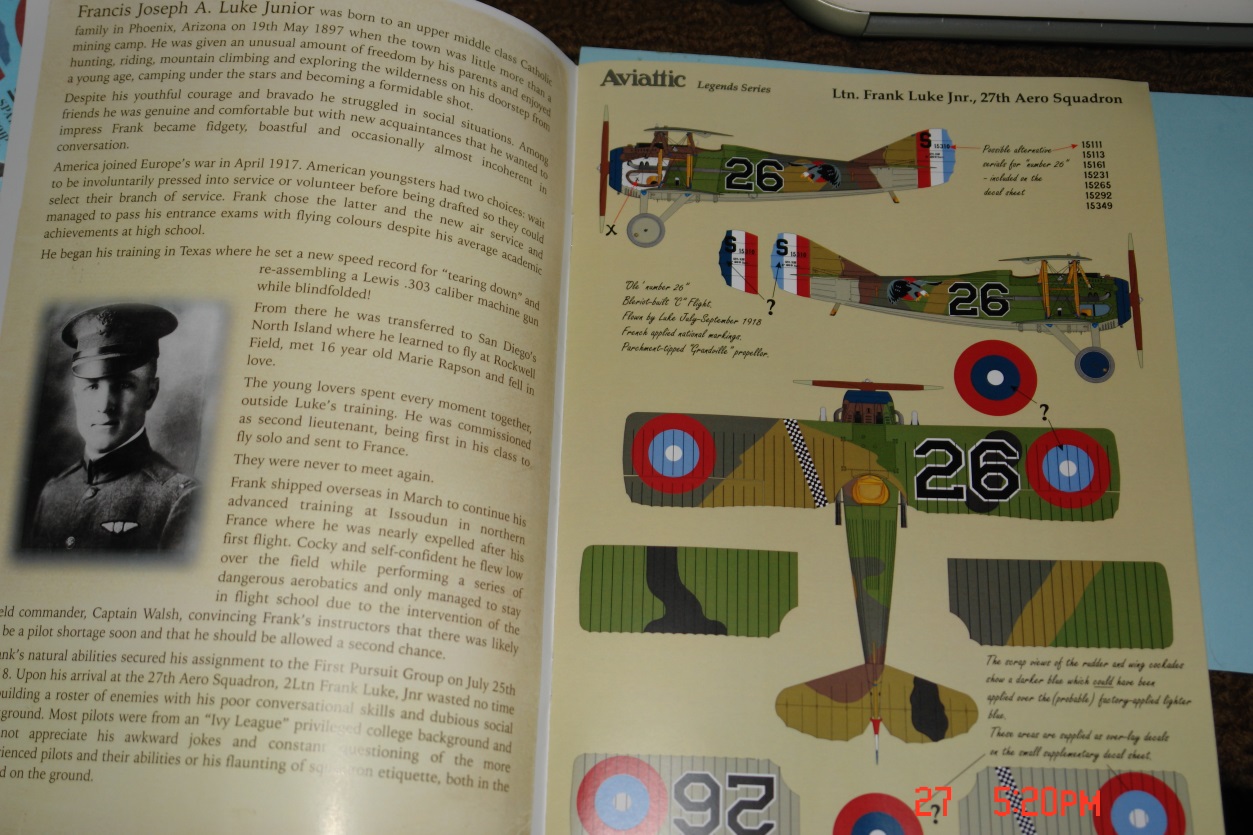 More info including the marking options and details can be found here about half way down. You can buy this figure and decal set from Aviattic for £32.00. 150 sets have been made so don't wait too long. This is an exceptional figure and marking deal and well worth every penny.
Aviattic also have some additional goodies to trick out your build. Wheels for the Bernard built Spad and in conjunction with Gaspatch a single Vickers Balloon Gun. From the history only one Balloon gun was carried and buying this way saves you having to buy a pair and then having one left over.
All in all I am very pleased with this new set and cant wait to start my Spad and a figure build.
Thanks to my bleeding wallet for opening up once again.
Discuss this article in the forums (4 replies).