Modelers Alliance Logon
Search
Welcome to Modelers Alliance Website
Details

Category: Reviews and News
Created on Wednesday, 01 May 2019 16:12
Last Updated on Thursday, 02 May 2019 10:49
Published on Wednesday, 01 May 2019 02:00
Written by jknaus
Hits: 271
Today I will review a new book from Luftfahrtverlag Start, Mit der Kamera an der Front. Als Kriegsberichter bei der I.(J)/LG 2 und dem JG 77. The title is quite a mouthful and the book is quite a book.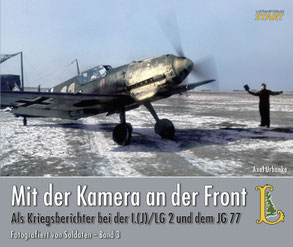 Read more: Mit der Kamera an der Front
Discuss this article in the forums (5 replies).
Details

Parent Category: Reviews and News
Category: Kits
Created on Friday, 05 April 2019 16:05
Last Updated on Friday, 05 April 2019 16:05
Published on Friday, 05 April 2019 16:05
Written by Old Dog
Hits: 417


History

The Sea Fury's development was formally initiated in 1943 in response to a wartime requirement of the RAF, thus the aircraft was initially named Fury. As the Second World War drew to a close, the RAF cancelled their order for the aircraft; however, the Royal Navy saw the type as a suitable carrier aircraft to replace a range of increasingly obsolete or poorly suited aircraft being operated by the Fleet Air Arm. Development of the Sea Fury proceeded, and the type began entering operational service in 1947.

Following the outbreak of the Korean War on 25 June 1950, Sea Furies were dispatched to the region as a part of the British Commonwealth Forces Korea, Britain's contribution to the United Nations multinational task force to assist South Korea following an invasion by North Korea. Sea Furies were flown throughout the conflict, primarily as ground-attack aircraft, from the Royal Navy light fleet carriers HMS Glory, HMS Theseus, HMS Ocean, and the Australian carrier HMAS Sydney. After a Fleet Air Arm Seafire was shot down by a United States Air Force Boeing B-29 Superfortress on 28 July 1950, all Commonwealth aircraft were painted with black and white Invasion stripes.

The first Sea Furies arrived in theater with 807 Naval Air Squadron embarked on HMS Theseus, which relieved HMS Triumph in October 1950. Operations on Theseus were intense, and the Sea Furies of 807 Squadron flew a total of 264 combat sorties in October. During a brief rest period at the Japanese port of Iwakuni the catapult was found to be excessively worn, necessitating the launch of Sea Furies with RATOG assistance until it was repaired. In December 1950, Sea Furies conducted several strikes on bridges, airfields, and railways to disrupt North Korean logistics, flying a further 332 sorties without incurring any losses. At this early point in the war little aerial resistance was encountered and the biggest threats were ground-based anti-aircraft fire or technical problems.

In addition to their ground attack role, Sea Furies also performed air patrols. In this role a total of 3,900 interceptions were carried out, although none of the intercepted aircraft turned out to be hostile. During the winter period, the Sea Furies were often called upon as spotter aircraft for UN artillery around Inchon, Wonsan, and Songiin. In April 1951, 804 Naval Air Squadron operating off HMS Glory, replaced 807 Squadron, which in turn was replaced by HMAS Sydney in September 1951 with 805 and 808 Squadron RAN. The Australian carrier air group flew 2,366 combat sorties. In January 1952, HMS Glory with 804 NAS returned to relieve Sydney following a refit in Australia. For the rest of the war Glory and Ocean relieved each other on duty.
In 1952, the first Chinese MiG-15 jet fighters appeared. On 8 August 1952, Lieutenant Peter "Hoagy" Carmichael, of 802 Squadron, flying Sea Fury WJ232 from HMS Ocean, shot a MiG-15 down, making him one of only a few pilots of a propeller-driven aircraft to shoot down a jet. The engagement occurred when a formation of Sea Furies and Fireflies was engaged by eight MiG-15s, during which one Firefly was badly damaged while the Sea Furies escaped unharmed. Some sources claim that this is the only successful engagement by a British pilot in a British aircraft during the Korean War, although a few sources claim a second MiG was downed or damaged in the same action.

The Kit

The Airfix kit comes in a sturdy box a little oversized for the contents. Both the top and bottom are made from thin corrugated cardboard and it is a top open tray type box. Inside we find five sprues molded in Airfix's signature pale blue color. The sprues come in a single sealed bag with the clear parts separately bagged but in with the rest of the parts. Everything survived the shipping with no damage or parts knocked from the sprues. The parts are cleanly molded for the most part. A hint of flash was found on a few parts and the mold separation lines on some parts were heavier than I like to see. Some of the sprue attachment points are a bit heavy as well. Some of the earliest kits had areas that were short shot but this problem seems to have been addressed with later runs and mine had none that I could find.

Surface detail is a mixture of recessed panel lines and raised and recessed rivets and panel fasteners. Most of the raised fastener detail is on the fuselage around access panels and wing fillet and on the horizontal tail surface and the rudder. None of them are in areas where seam sanding would threaten. The panel lines are a nice size, small enough to look good under a coat of paint but not so small as to disappear under the same paint. I found no surface defects on any of the airframe parts. Some ejector pin marks were found, most notably in the wheel wells there are a half dozen that would benefit from being cleaned up. I also found a couple of very light ones on the inside of the main gear doors.

The cockpit is well enough detailed to suit most since it is to be painted flat black it will become a black hole anyway. The instrument panel is nice with raised detail and clock details inside the instruments. Decals are provided for the instrument faces. The seat is void of belts and harnesses. There is a bulkhead ahead of the cockpit that has wing spars that extend out to the ends of the wing center section. A separate wheel well is provided with nice detail (except for the ejector pin marks). The wings can be built either extended or folded. A substantial spar piece is used for the extended wings. A plethora of holes need to be opened on the bottom side of the wings for the under wing armament. So you need to decide what you plan on using under there early on. All the flight control surfaces are separate except the flaps which are molded up. The landing gear is very nicely detailed and except for the chore of cleaning up the mold separation lines should look quite nice. The wheels and tires are molded in halves with the outer rim being molded to the back half with the tire making the most visible portion easier to paint. The tires are weighted.

The engine is pretty skimpy detail wise but with the tight cowl and spinner only the tops of the cylinders will be seen so that's all that has been provided. The propeller is a nice one piece casting with a separate backing plate and spinner. The cowling assembly seems to the worst part of the kit assembly. According to most builders the assembly is very finicky, does not fit well and is not correct detail wise. There is an after market fix for this which will be
discussed later. OK, lets look at some plastic.

The first sprue shown has the fuselage halves, rudder, horizontal tail plane and elevators, the engine front and forward cowl parts and the wing spars.




The next sprue has the wing center and outer sections, center cowl parts, gear doors and two bombs.




A close up of the lower wing center section showing the surface detail.




This sprue has the propeller, spinner, hub and backing plate, two more bombs, exhaust stacks, tail hook, intake ducting, wing fold parts and a couple of other misc. parts.




Next one up has the underwing rockets, rato packs, some cockpit parts, tail wheel and doors and part of the landing gear struts.




This sprue has the main gear doors, ailerons, two different sized drop tanks, a camera pod, more cockpit parts, main wheels, main gear bay and more cockpit parts.




The clear parts are thin and clear but do have some optical distortion on the curved parts. Other than the canopy there is a lens for the camera pod and two wing tip lights.




The decals are glossy in finish and in register. Most except for the larger numbers and letters had a minimum amount of excess clear film. There are a huge number of stencils provided. Markings are provided for two aircraft; No.801 Naval air squadron, HMS Glory, Korean War, 1952 and an aircraft restored in the markings of 802 Naval Air Squadron, Royal Naval Air Station Eglinton, Northern Ireland, 1948. Operated by Roayl Naval Air Station Yeovilton, Somerset, England, 2017.




The instructions are the standard new style, a 16 page booklet stapled at the spine with cad style 3D renderings in gray scale with red designating parts to be added. The front page has multilingual brief history and specifications. The second page has multilingual basic assembly instructions and an icon chart. Assembly drawings start on page 3 and continue through page 13 in 80 steps. A number of the steps won't be needed depending on your choice of wings folded or extended. Pages 14 and 15 have the painting and markings diagrams in color and page 16 has a location diagram for placing the stencils.

After Market Goodies

As I mentioned in the kit description the kit supplied cowling parts are fiddly to assemble and not all correct. This set from Barracuda Studios solves both of these issues plus provides some nicer looking exhaust stacks. The parts simply replace the kit parts. Part number is BR48350.




While the kit supplied cockpit will satisfy most I decided to opt for a resin cockpit set from Barracuda Studios. A nice set which includes a gun site that the the kit doesn't supply. You also get seats with and without belts which save buying separate photo etch parts. Not shown but included are instrument decals for the instrument panel. Unlike some aftermarket makers Barracuda sets are much easier to install requiring only minor modifications to the kit parts which are well described in their instructions. Barracuda part number is BR48347.




And lastly some nice resin cast wheels and tires. Barracuda number is BR48344.




My 2¢

This is another winner from the new Airfix and is certainly the best Sea Fury in this scale. The kits short comings should not be that hard to deal with by modelers with a moderate amount of experience.
Discuss this article in the forums (3 replies).
Details

Category: Reviews and News
Created on Saturday, 23 March 2019 15:33
Last Updated on Saturday, 23 March 2019 15:33
Published on Saturday, 23 March 2019 02:00
Written by jknaus
Hits: 582
I recently received the newest Nuts and Bolts book Bussing's schwerer Wehrmachtschlepper (sWS) armoured and unarmoured variants.
Read more: Nuts and Bolts No 41
Discuss this article in the forums (4 replies).