Modelers Alliance Logon
Search
Welcome to Modelers Alliance Website
Details

Parent Category: Masters Class
Category: Abdin Santoni
Created on Friday, 02 March 2018 20:10
Last Updated on Friday, 02 March 2018 20:13
Published on Friday, 02 March 2018 20:10
Written by bob letterman
Hits: 1134
Abdin Santoni, (Fledermaus)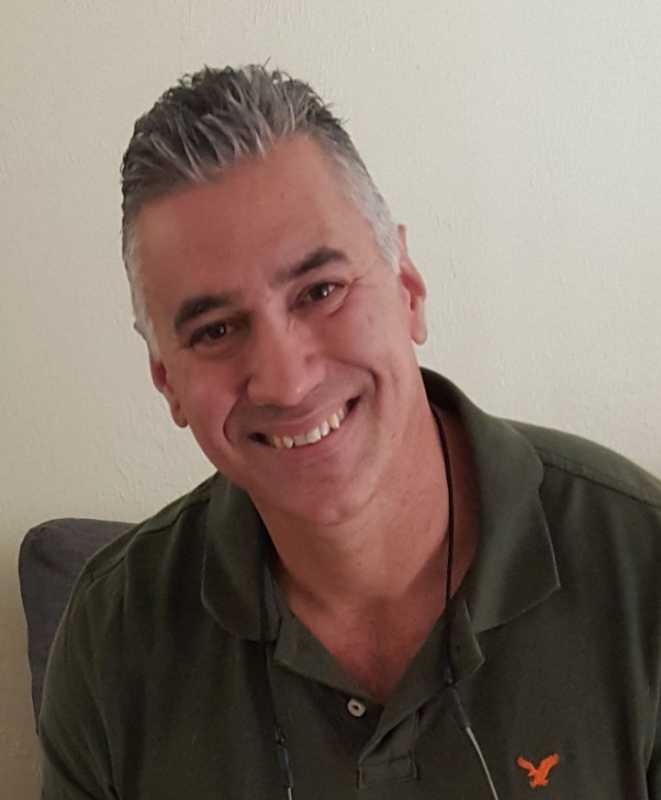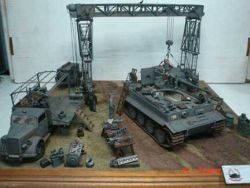 Abdin was born on July 1, 1965 in Aguada Puerto Rico. He started in the hobby back in the mid seventies when he discovered the 1/32 monogram kits, then, by the end of that decade ,a local store began selling the Testor's Italeri 1/35 military model kits and that was it, he fell in love with model building. He was about 10 years old then and hadn't even painted the kits, just assembled them and played with them. Then one day he received a VLS catalog and saw the plaster diorama kits and was blown away, that catalog started it all for Abdin. He ordered about a dozen of the kits and started to do his first dioramas inspired by the Verlinden books. Later, he also experimented with the Schmidt vacuum kits and with resin kits. With time and practice, the models got better and the rest is history. The part he enjoys best is doing scratch built parts and adding or correcting parts on the kits. And, brother, if you want to see some scratch built parts, just check out his 1/35th scale Dora build! Incredible!

I am proud to announce our new Master's member, Abdin Santoni!! (Fledermaus)



Bob Letterman
Discuss this article in the forums (19 replies).
Details

Parent Category: Masters Class
Category: Jeff Matthes
Created on Monday, 26 February 2018 20:46
Last Updated on Tuesday, 27 February 2018 09:18
Published on Monday, 26 February 2018 20:46
Written by bob letterman
Hits: 856
Jeff Matthes, (AUSF)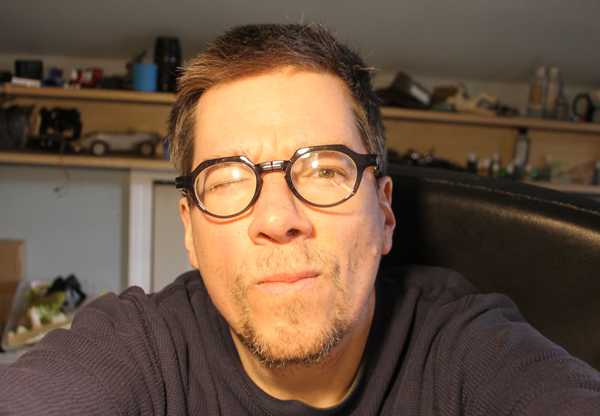 Ausf, (Jeff Matthes), has been a member of modeleralliance.com for 5 years. I had noticed his postings and his talent in building armor. However, he really got my attention with his incredible, realistic personality sculptures. there are a lot of sculptors out there, but, 25 years of running The VLS Corporation had made me keenly aware that only a tiny few were capable of sculpting likenesses. A very rare talent. Just a single example is his MA Icon, Karl-Otto Alberty, the German actor we have seen in so many war movies such as Kelly's Heroes, The Great Escape, The Devil's Brigade, The Battle of the Bulge and many others, whose image was captured dead bang on by Jeff.

His modeling career started at age 5 with an Easter gift of Aurora's Demolition Demon, a model kit that featured a banged up jalopy which rocked his world (He still remembers opening the box, 47 years later). For the next decade or so, all his allowance and lawn mowing money went to Aurora Monsters or later on Monogram 1/48 air craft. His Christmas gift each year would have be a large Monogram, B-17, B-52, etc. He has great memories of building kits on Saturday afternoons while listening to an episode of World At War or a "B" Sci Fi movie on the black and white TV. Like most, discovering girls and music shifted his priorities and scale modeling took a back seat until years later. While shopping for trains for his sons, he happened across a 1/72 DML Tiger I and he was immediately brought back to his youth, Laurence Olivier's voice echoing in his head. In a short amount of time he was building 1/35 scale armor, amazed at how the quality of kits and at the level of detail in kits had evolved.

As an adult, he primarily built WWII armor, starting a small side business making modeling tools and importing aftermarket products under the company name of Ausfwerks. After a while, on a dare, he began sculpting which eventually led him even further back into his childhood, now focusing on Universal Monsters, 60s TV and 50s "B" movie subjects.

When he wasn't modeling, he has been lucky to make a living with some sort of art field: ranging from music, film makeup effects to fine arts framing as well as working as a professional dive master which brought him to some of the most beautiful places on earth.

He was born and raised in New York City and currently lives about 60 miles North in the Hudson Valley. He has been married to his wife, Lynn for 20 years, has two sons (one away studying engineering, the other on the verge) and a Silver Lab named Easy.

I am proud to Introduce a new Master's member, Jeff Matthes. (Ausf). Jeff will no doubt be another asset to our Master's Forum.

Bob Letterman
Discuss this article in the forums (16 replies).
Details

Category: Reviews and News
Created on Sunday, 25 February 2018 10:11
Last Updated on Sunday, 25 February 2018 10:11
Published on Sunday, 25 February 2018 10:11
Written by bob letterman
Hits: 912
Well, it has been nearly five years since the last batch of Master's Forum members were made.

This time, I used a new search criteria. I looked at many aspects, but focused on four.

1. Above average and very talented. Not all are necessarily master modelers currently, but definitely have the potential.

2. Participation rate. How often does the candidate post his builds as well as post on other's builds and discussions on our website. This is important! The Master's forum helps generate new members to the site. So, keeping the forum current is a necessity!

3. This time, and from now on, I will try to strike a balance between modelers of the various categories, Aircraft, Armor, Figures, Ships, Cars, Sci-fi and Dioramas, so we can have diversity within the Master's forum..

4. I also looked for the enthusiasm factor. Is the candidate motivated and active? I have been doing this now 11 years, since 2007 when the site had a different name. There have been a few masters made that rarely posted. In fact, back in 2008, at the former webmaster's insistence, I made one who never bothered to post. He just wanted the title. He was removed two months later.

I do my best to be as objective as I can possibly be. I named two other members who declined. One due to his position on the forum and another due to his inability to spend sufficient time. Both, in my opinion, were well qualified. I like to think I have a lot of friends on this website, but try my best not to allow personal relationships to enter into my choices.

I am proud to introduce the following New Members, and in no particular order.

1. Jeff Matthes, (Ausf) New York State, USA
2. Abdin Santoni, (Fledermaus) Puerto Rico, USA.
3. Mike Trent, (Iron Mike) North Carolina, USA.
4. James O'Leary, (James O'Leary) Texas, USA
5. Michael Walsh, (Mike Walsh) Australia
6. Christian Lacroix, (Phantom II) North Carolina, USA.
7. Warren Joyce, (Sharkman) Nova Scotia, Canada
8. Jeffrey Riedesel, (Sherman 18), Kansas, USA
9. Laurence Maftei, (White Wolf) Australia by way of Romania.

My heartfelt congratulations to all you guys! I am proud to have you aboard The Master's Forum! I feel certain your contributions will inspire others to excel as you have!

Bob Letterman
Discuss this article in the forums (19 replies).