Modelers Alliance Logon
Search
Welcome to Modelers Alliance Website
Details

Category: Reviews and News
Created on Saturday, 07 April 2018 22:09
Last Updated on Saturday, 14 April 2018 19:27
Published on Saturday, 07 April 2018 22:09
Written by bob letterman
Hits: 2062
Warren Joyce (Sharkman)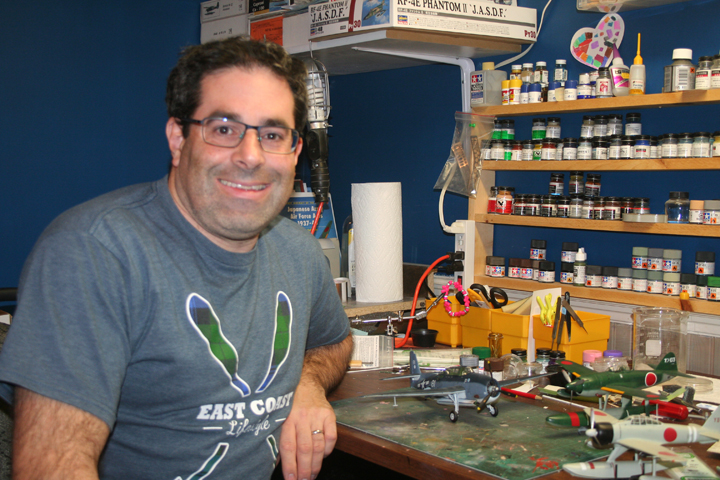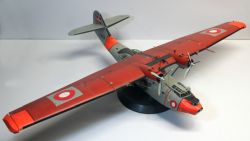 "Warren is a Marine Biologist living in Nova Scotia, Canada. Most of his time is spent researching various species of shark off the east coast, a passion he has had since the age of 5 (he decided he was going to work with dinosaurs or sharks when he grew up, sharks won out in the end)! When not playing with his toothy friends, his time is mostly occupied with his family, his wife Ann and two wonderful young daughters, Beth and Gwen. Somehow, he manages to fit some time in at the bench in his busy life!

Warren first started modelling when he was 7, with a long forgotten kit his father brought home. He modelled just about any kit he could get his hands on back then, but was mainly focused on automobiles. At about the age of 14, the modelling bug left him in favour of other activities and he sold off all his equipment, built and unbuilt kits.

Then after a long hiatus of 19 years, his wife encouraged him to get back into the hobby. He began with a 1/48 Revell P-38, researched it and brush painted it. From that kit he started to take an interest in flying boats and float planes and was hooked again. Starting out more slowly this time around, he began leaning techniques he didn't have as a kid, trolling some of the online forums in the background for a couple years to see what others were doing before having the courage to post a build online, an all resin kit of all things (Choroszy Modelbud 1/48 Type 91 E6Y1 float plane). He began to try some new techniques, bought a new airbrush and started to experiment with some scratch building (on a minor scale). In the fall of 2012, he joined MA.

After attending a couple local hobby shows as a spectator he finally decided to enter a build in 2015, a 1/48 Revell PBY in RDAF scheme, and to his surprise, took first place in the category! He has since been entering builds in local competitions and picked up another first and two third place medals in 2016 and 2017.

His favourite scale to build in is 1/48 and floatplanes and flying boats are the subject he likes best. Japanese aircraft, torpedo bombers and anything else out of the ordinary follow in a close second. He does like to mix things up sometimes with a few "what if" builds.

Warren still feels he has a lot to improve on in his builds and is always willing to try new things. Every build is a learning experience in some way!"

I am proud to introduce Warren Joyce as a new member of the Master's Forum!

Bob Letterman
Discuss this article in the forums (25 replies).
Details

Parent Category: Masters Class
Category: Christian Lacroix
Created on Saturday, 31 March 2018 18:41
Last Updated on Saturday, 31 March 2018 18:43
Published on Saturday, 31 March 2018 18:41
Written by bob letterman
Hits: 1826
Christian Lacroix (Phantom II)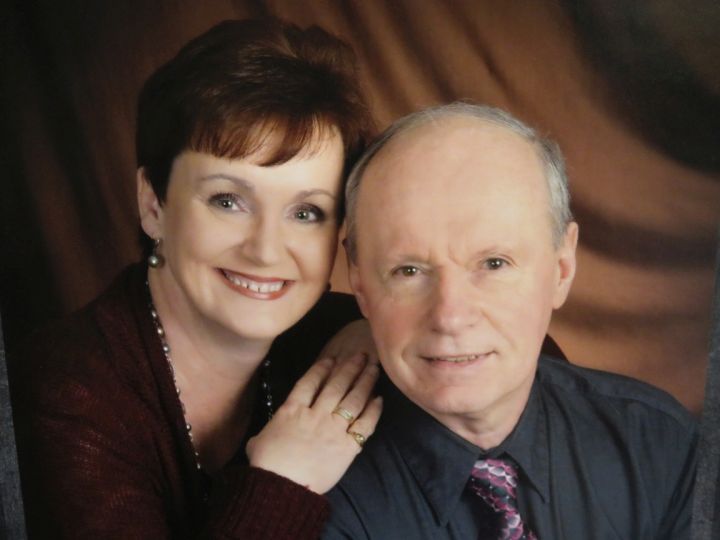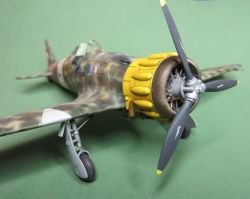 Christian was born in Belgium in 1947, two years after the war. He can still recall his youth seeing buildings in his town riddled with bullet holes and the Sherman tank on display in Bastogne, which was also suffering from multiple punctures .

His first twelve years he lived in the flight path of an Air force base and had daily treats from European jets and an occasional Spitfire.buzzing close by, which helped create his lifetime love for aviation!

Christian was a closet modeler for many years, simply because there was nobody near to share his interest until 1986 when he moved all the way from Belgium to the state of Texas in the USA and there he met his first modeler extraordinaire and shop owner, Chuck Beavil .

From that point on, Chuck and several other talented modelers inspired him to raise his modeling bar to a higher level. That pursuit continues to this day as he discovers new products and techniques and how best to include them in his day to day building.

Access to the Internet has really been helpful, making it possible to learn so much more and continue improving. That includes not only reference photos but the how to articles as well.

Christian has won many awards in competition, but, so far, only one best of show. However, he says he no longer enjoys building for competition. As I have heard so many times in my life, he thinks competitions have much more to do with judges than the reality of what truly is best. I think you'd have a ton of backers on that one Christian!!! He just enjoys trying to reproduce what he sees in a scale that fits his available space, and hopefully, continuing to improve his skills as he goes along.

I am proud to Introduce a new Master's Forum member, Christian Lacroix, (Phantom II).

Bob Letterman
Discuss this article in the forums (26 replies).
Details

Parent Category: Masters Class
Category: Michael Walsh
Created on Sunday, 25 March 2018 08:10
Last Updated on Sunday, 25 March 2018 08:10
Published on Sunday, 25 March 2018 08:10
Written by bob letterman
Hits: 1674
Michael Walsh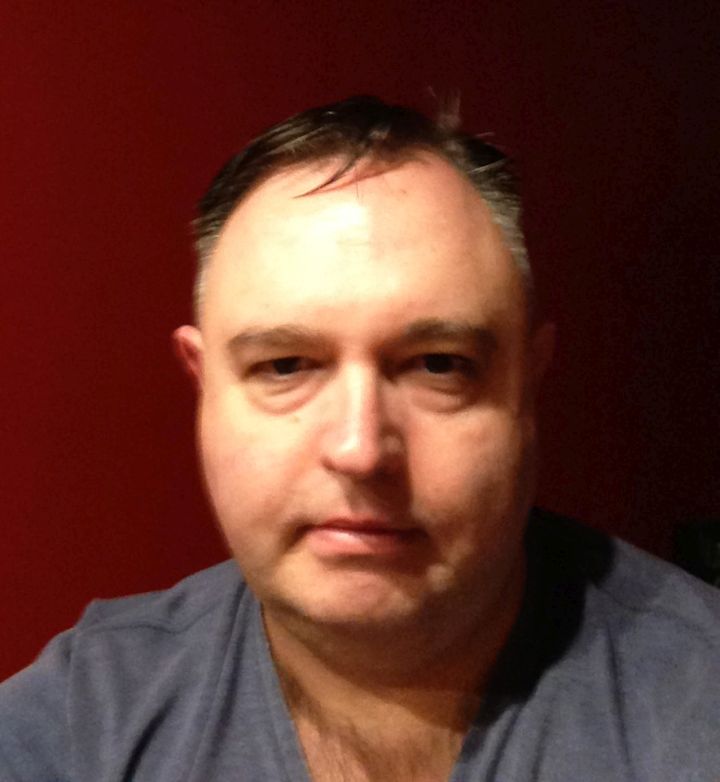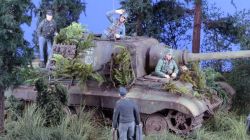 Michael lives in Australia where he began plastic modeling at the age of 12 with the odd 1/72nd scale plane or tank, with his dad in the Royal Australian air force there was never enough time to build up a collection due to moving around Australia and overseas models had been lost or broken. The modelling urge faded away until late in 1987 while still serving in the Australian Army. His interest was building tanks and anything that was military related in 1/35th scale.
Later trending into building diorama's, figures, and now ships and aircraft in either 1/35th or 1/32nd scale with the odd 1/16th scale figure thrown in now and then. Growing into the hobby in the late eighties before the internet, the inspirational source of devotion to the hobby was when he come across the Verlinden magazines and Shepherd Paine's famous book, "Modeling Tanks and Military vehicles".
During the 90's, Michael become involved in a couple of armour modeling clubs in Brisbane, gaining some achievements for his work in State and National competitions from 1998 through to 2015. The ultimate career high light and insight into plastic modelling was when he was given the opportunity to visiting Italeri Model's manufacturing plant in Balogna, Criel Models in Rome and Royal Models in Sicily whilst on a holiday in Italy. Visiting and competing in Euro militare the following year and meeting up with many of the tallented modellers around the globe was an ultimate goal achievement. Slowly drifting away from the local model club scene, Michael is now 51 years old with no children and a marriage of 25 years, to an understanding wife that has allowed his hobby to expand over 27 years. Michael has a strong passion to continue to build military subjects remaining close to his heart.

I am proud to introduce Michael Walsh as a new member of the Master's Forum!

Bob Letterman
Discuss this article in the forums (20 replies).