Modelers' Alliance Master Tony Lee
I met Tony lee on this website. I recognized his work immediately as imaginative and with above average craftsmanship. Since, I have watched his work improve with each new build. Remember, he only restarted his model building 15 years ago after a layoff of most of his life! Tony was born in April 1943 and raised in Memphis, Tennessee. His father was in the Navy during World War II. He moved from Memphis to Springfield, Missouri, (Mine and Susan's home town), in 1970 after his discharge from the Air Force in 1969. (Susan and I had moved to St. Louis two years earlier). He worked in the sound and telephone business until he was forced to retire in 1998 as the result of two heart attacks.

After retiring, he got tired of sitting around so much and his younger brother suggested he return to building models since he had enjoyed it so much as a youngster. Since his brother built armor and that looked interesting, they bid on an Opel Blitz truck on ebay to cut his teeth on once more. That went pretty well and after reading several model forums, decided to go whole hog and tackle a DML Jagdtiger with every after market item he could find to throw at it, including Aber PE and Friulmodel tracks. Maybe not a great idea for starting back in the hobby, but he hung in there and finished it with the advice of many people on the forums.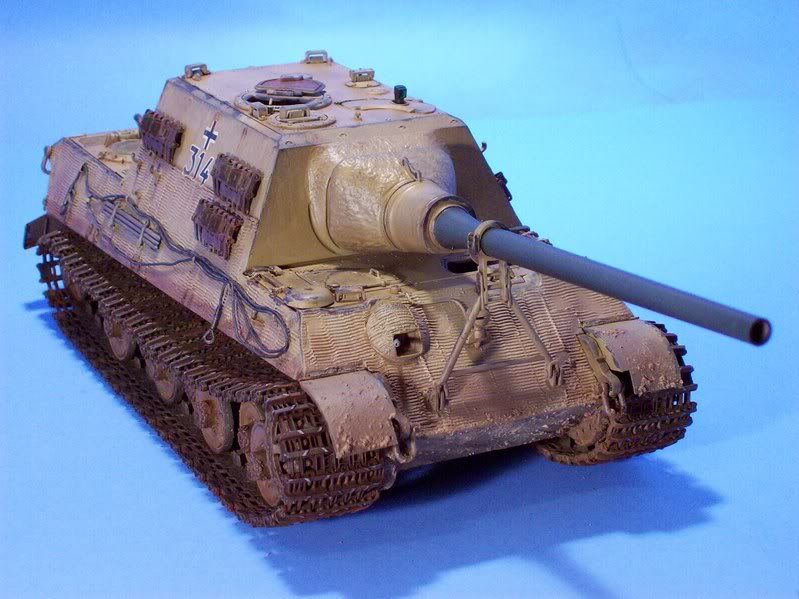 That's when he fell in love with self propelled guns. So far, Tony hasn't been interested in competing, he is perfectly happy building and posting his models on the Internet.

His first diorama and first figures.


I would say that for his first figures, they were outstanding.

I am proud and honored to introduce Tony as the latest member of the Master's forum.

Bob Letterman
------------------------------------