In the section labeled "Category Header", click on new "topic button"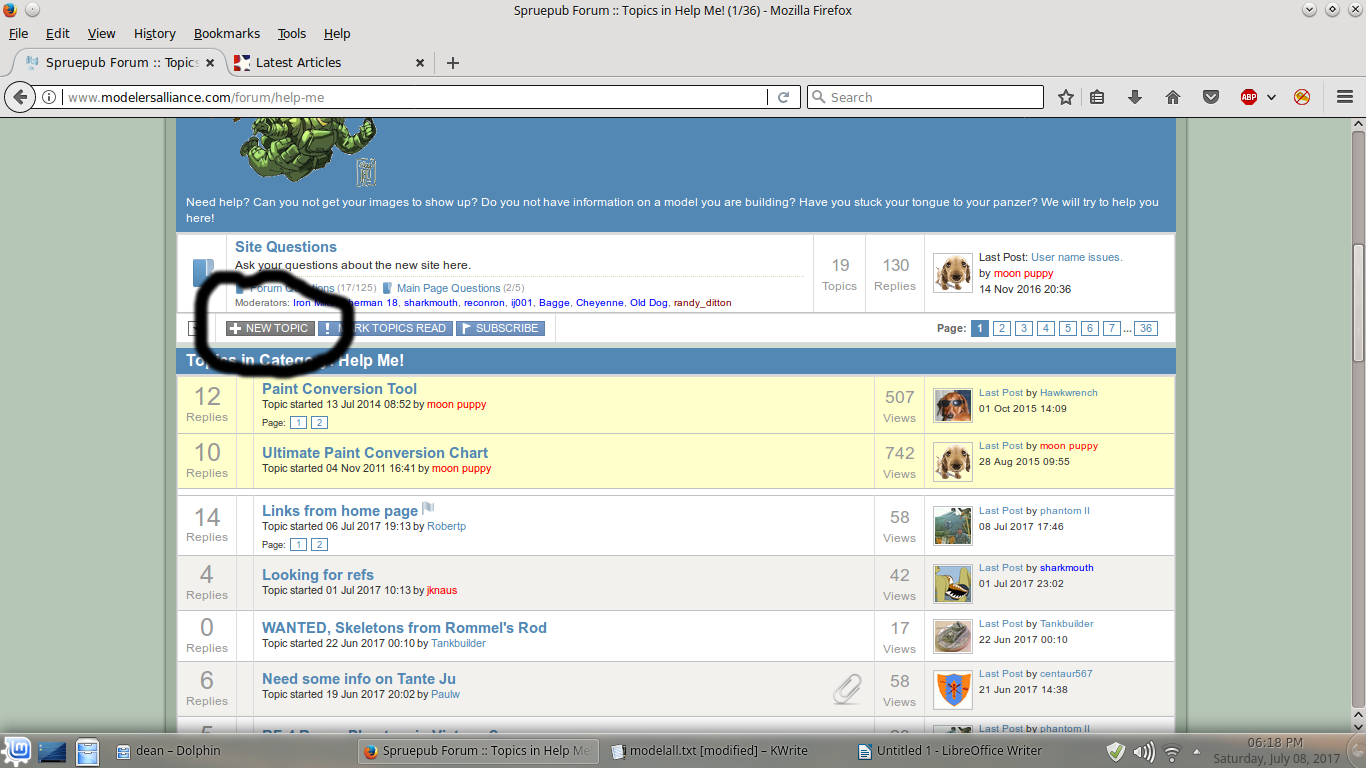 A new screen will come up (below). Enter your subject and text to the new post.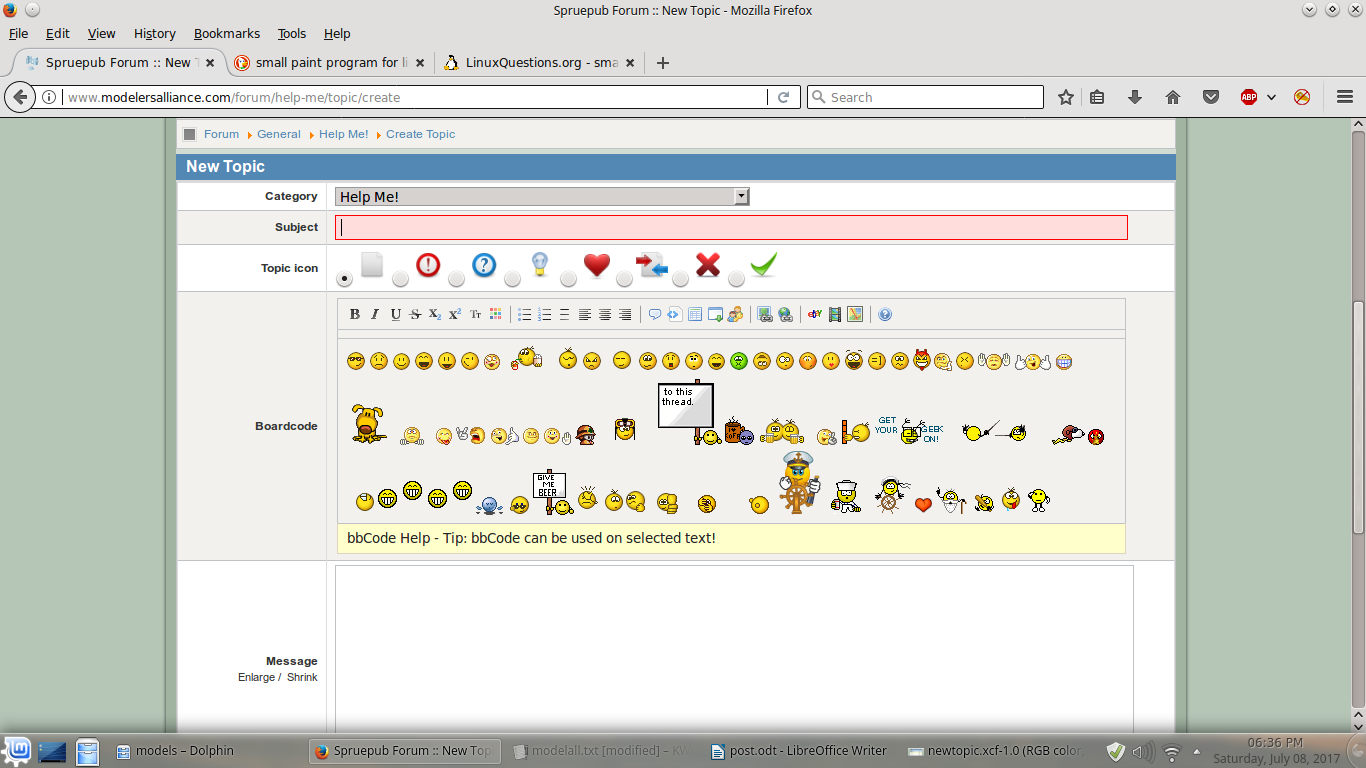 To post a picture. click on "add file" opposite "Attachments" header and add your file.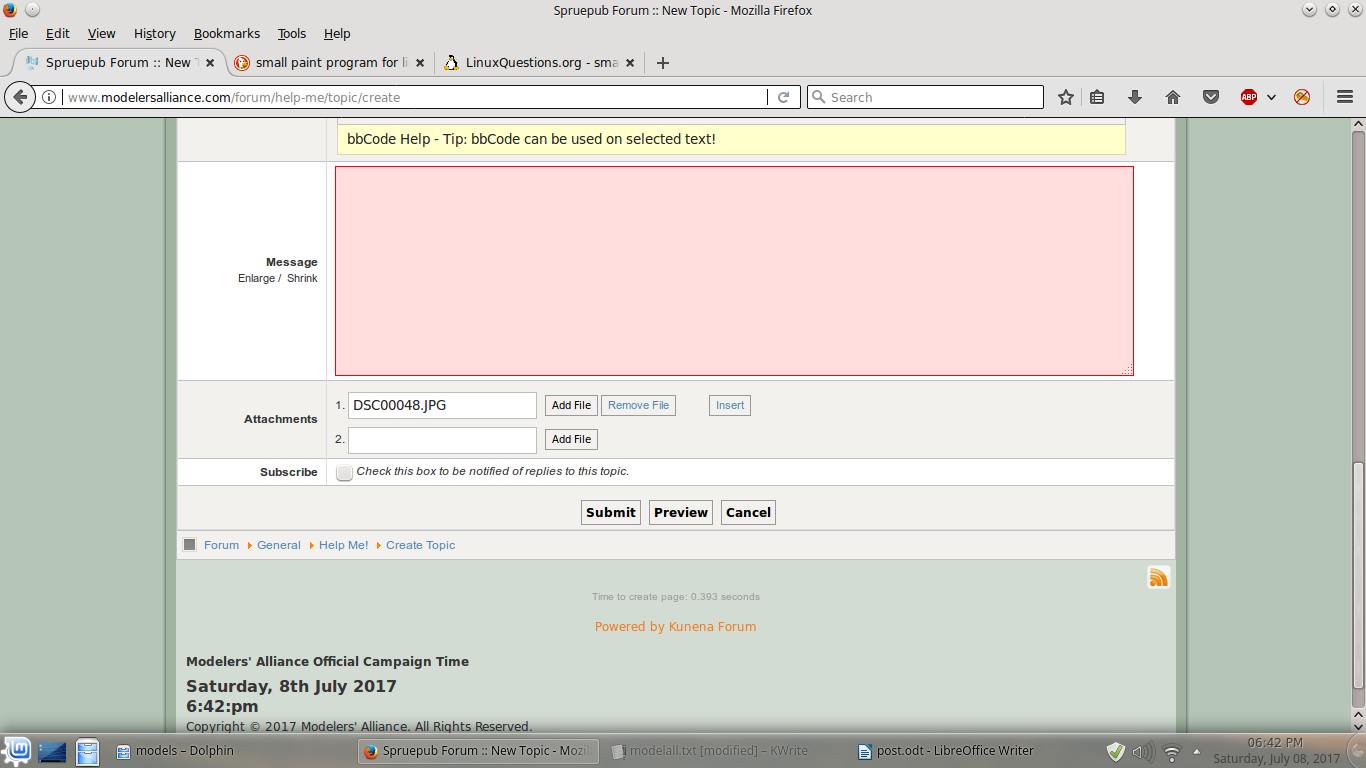 After adding file, you will have the option to "Remove File" or "Insert"

Insert will insert your picture in the body of your post.

Note: preview will not show any pictures.

Submit and you are done. Remember you can edit your post.
 
------------------------------------