Exhaustive treatment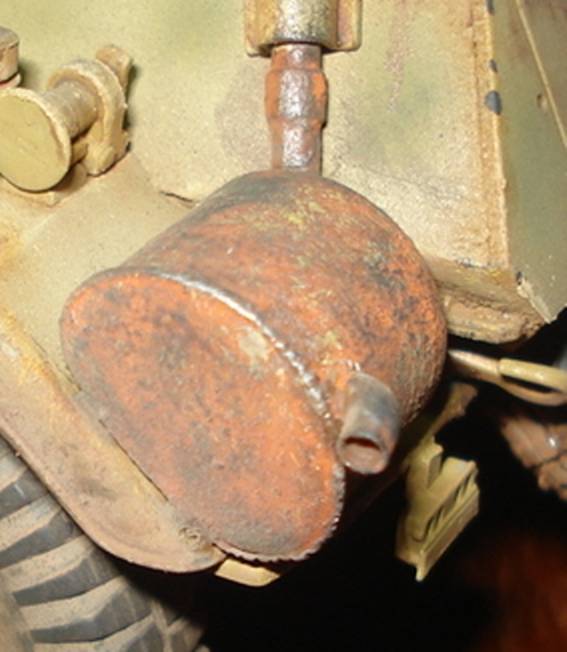 By terry barrow
This is just a little how-to on painting and weathering exhaust systems. There are many types of exhaust materials, for our purposes the material used most is steel which rusts quickly when exposed to heat and the elements. So let's begin!
------------------------------------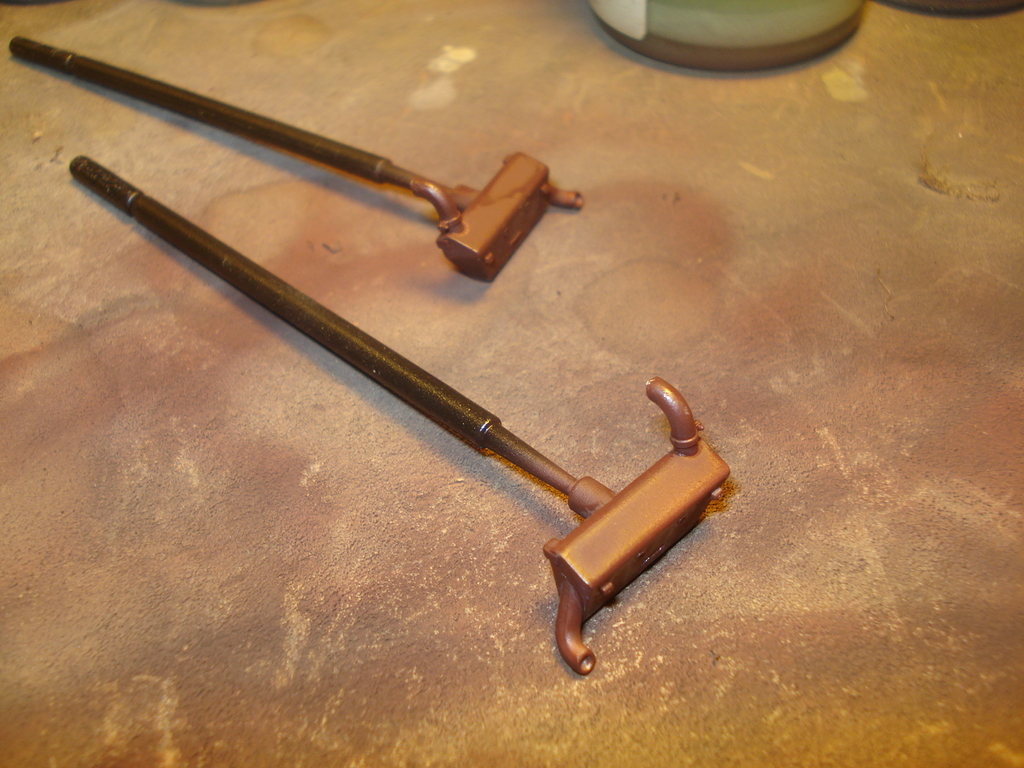 My first step is to paint the exhaust and muffler with Tamiya Flat Brown. This time around I wanted to try something new. I sprayed the exhaust with hair spray with the idea of making some heat damaged paint.
I sprayed a coat of Tamiya Dark Yellow on the muffler boxes.
Before the dark yellow had completely cured I took a stiff brush with just a little alcohol in it and stippled the surface of the yellow paint to reveal the brown underneath. Be careful not to have your brush too wet as this will remove the brown paint too.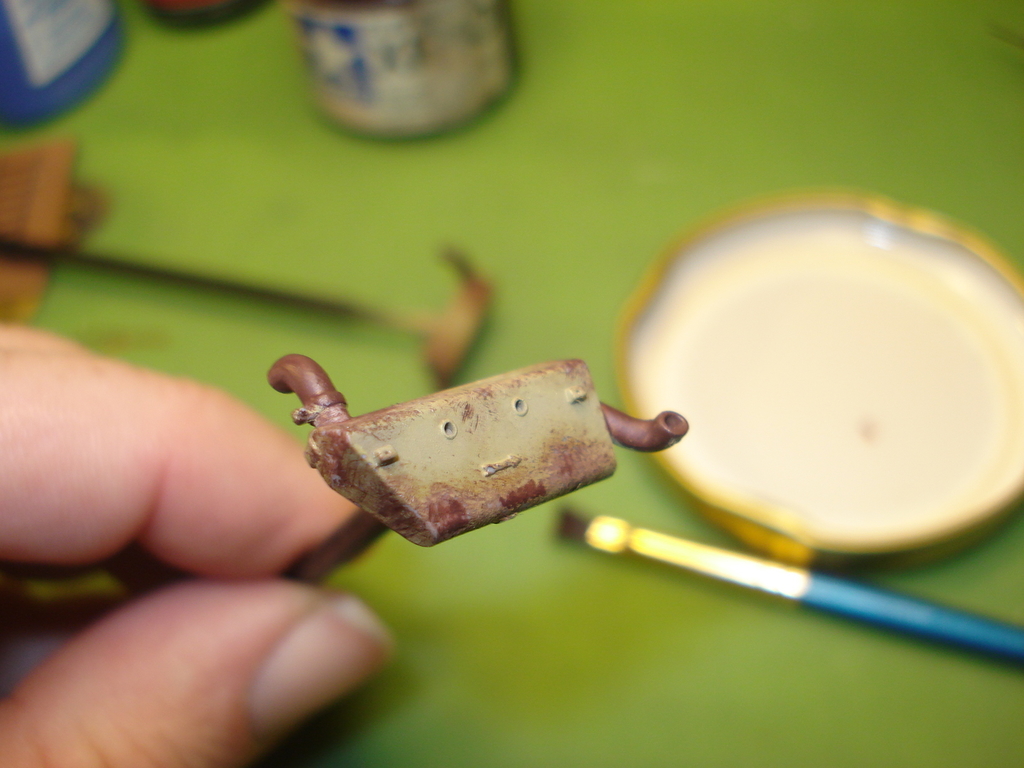 Next I begin adding pastel powder mixed with mineral spirits to the exhaust pipes and damaged parts of the muffler box. To do this I use three to four different colors of pastel powder. Black and a range from brown up to a more rusty color. These pastels are added like a wash. By adding more colors on to top of others they will blend together to give a subtle effect.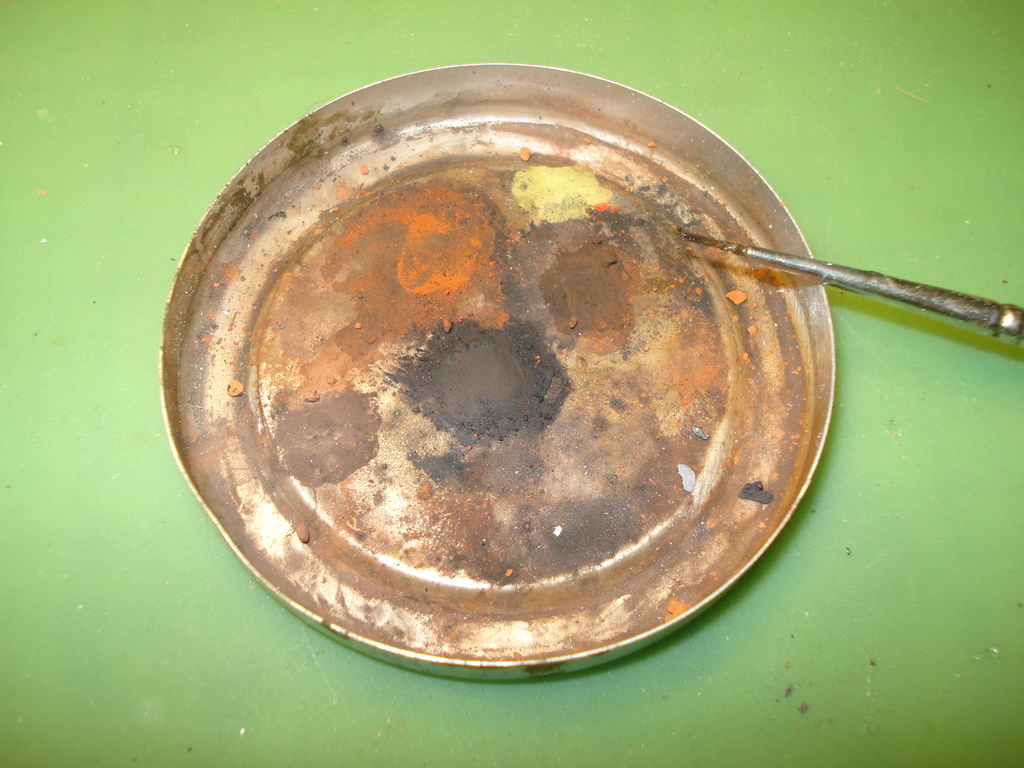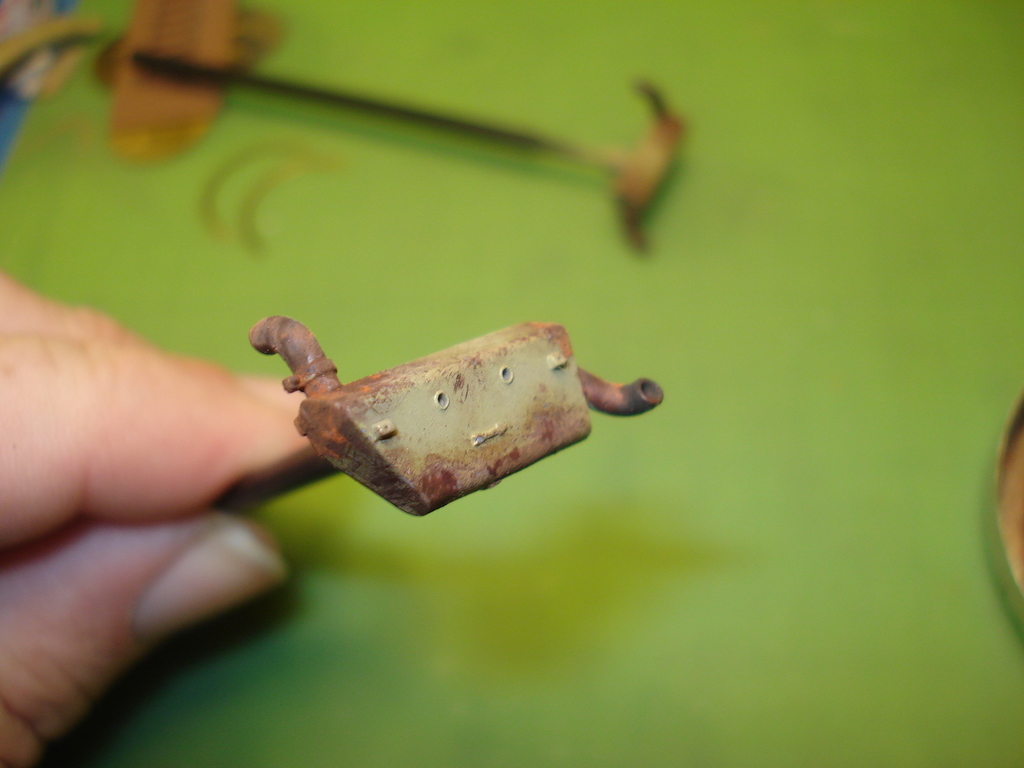 Lastly I use Model Master Metalizer Exhaust to dry brush more worn areas and to pipes to I more metal appearance. When you are satisfied you can seal this with Testors Dull Coat.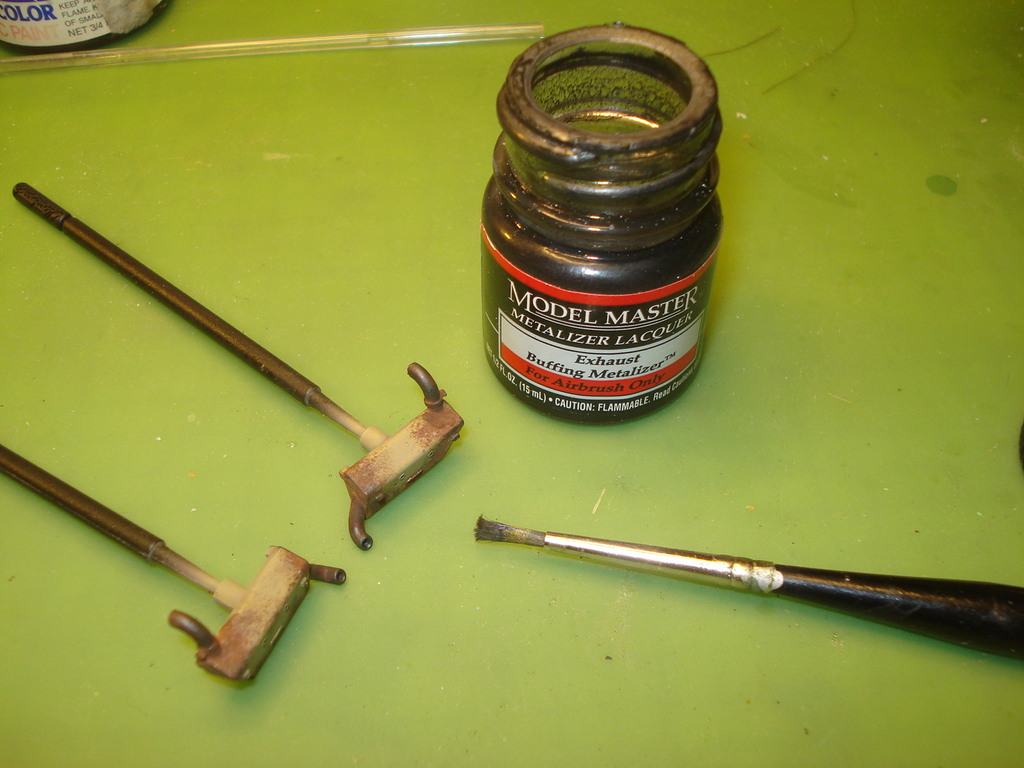 Here is the final result.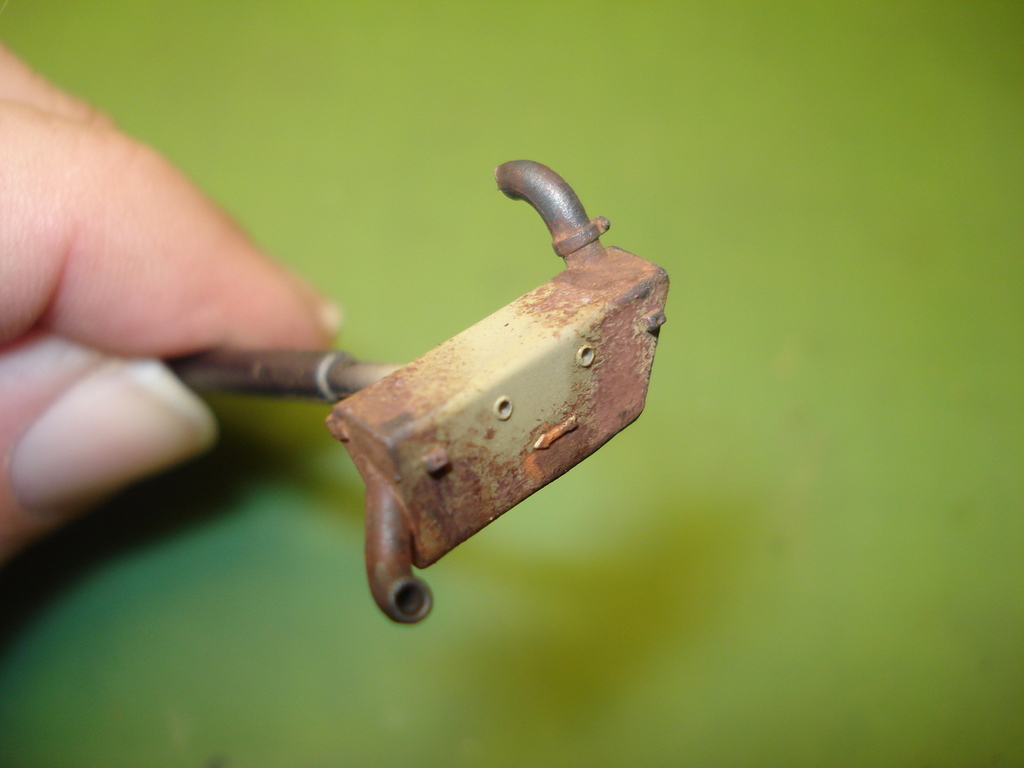 Here is view of the exhaust mounted to the tank.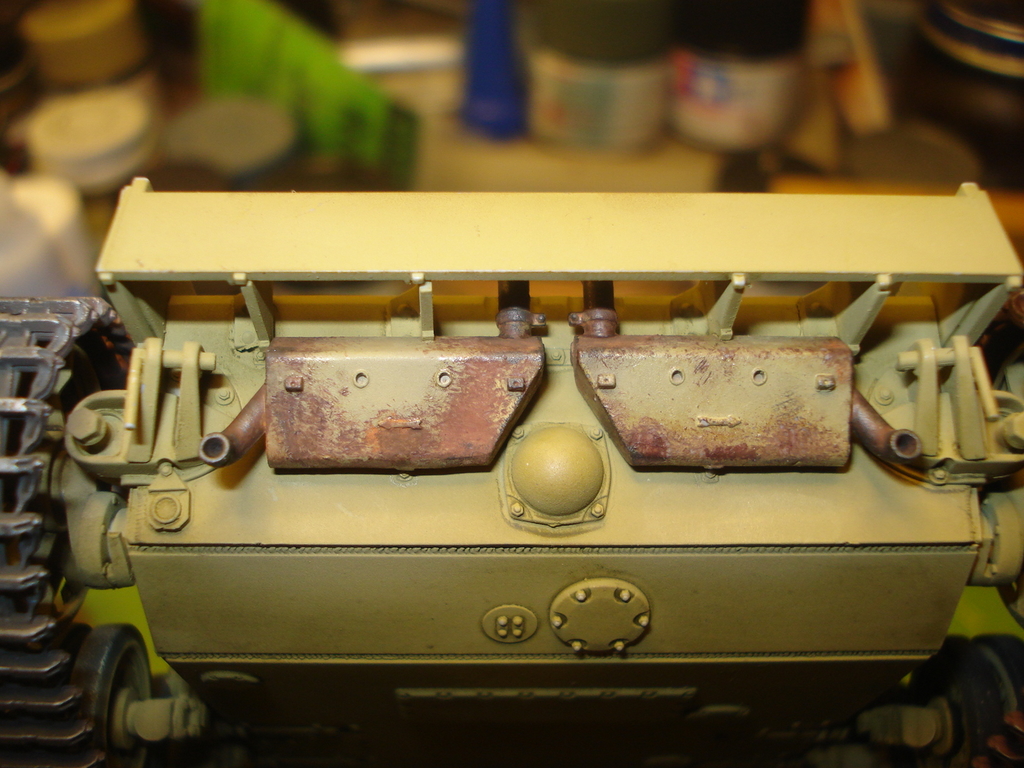 Here are more examples of exhausts that I have done. They are all variations of the same process.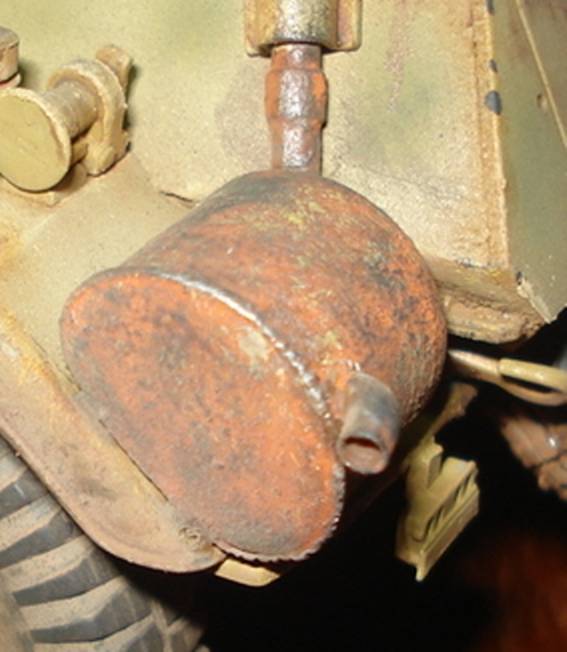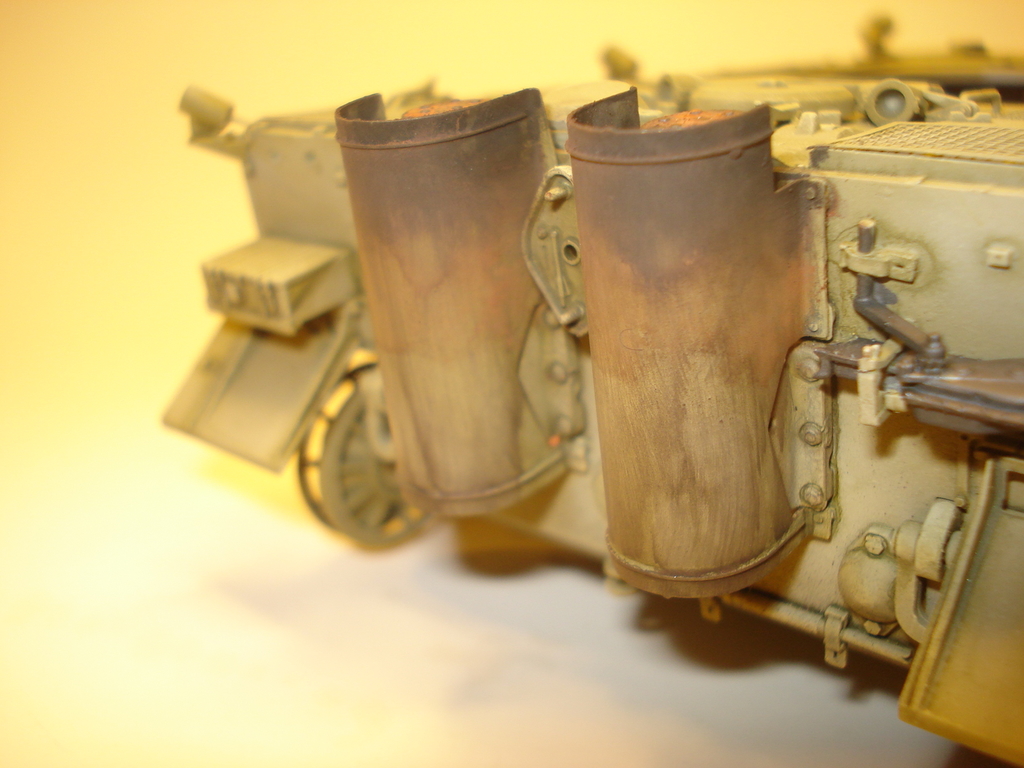 Feel free to ask questions and I hope this will be of use to you in your modeling efforts.