Andy Fettes 

Modelers' Alliance Master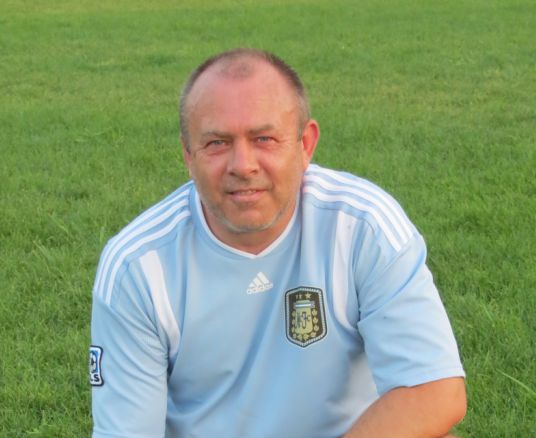 Andy Fettes was born in London England, is married to Susan and has 3 stepsons and a daughter from his previous marriage who still lives in England.
He has had a successful career in 'Retail Loss Prevention' working in some top London stores and playing with the bad guys and girls .
His mother had an art background and he used to be a semi pro cartoonist on a part time basis; his work having been featured in a sports fan magazine and later a book... He also used to draw caricatures in cards for employees leaving work in exchange for a six pack ! 
------------------------------------
He immigrated to USA in 2008 to be with his present wife.
He became interested in WW2 after listening to his parents and grandparents tell stories of the Blitz and the war years in London. He loved listening to stories his grandfather told him about manning antiaircraft guns in South London before being transferred overseas, first to North Africa and ending up in Italy, fighting in the well known battle of Monte Cassino.
His grandmother also had interesting stories about 'The Blitz' as she always told him that when the sirens went off the first thing she did was put on her lipstick as she wasn't getting blown up without it. She worked for Wates, a famous building company, and one day she was taken to Southampton and with greatest secrecy had the honor of launching a section of Mulberry harbour with a bottle of lemonade !
Andy started building planes complete with hot needle bullet holes, but then in a local toy shop found the 1976 Tamiya catalogue and those wonderful tanks in settings in the middle pages, henceforth known as dioramas and vignettes.  He built small models like jeeps and figures, however, his younger brother found them much better to actually take part in a battle than to be stuck on a shelf !
His meager hobby was retired during his teenage years and the onset of punk rock, girls, beer, cigarettes, football matches, work and another 20 years passed before he rekindled his fondness of the Sprue !
Although he did the odd model, he did keep up with the latest trends via model mags, the local model shop, etc., and then the onset of the Internet reopened the modeling world once more.
He never did stop playing football, continuing to this day, which is his other passion and as some say of the English, a religion !
Fast forward to 2008 when he moved to USA and found himself living in Schaumburg Illinois, home of the famous Chicago figure show.  In 2009 Andy attended for the first time, entering a figure in competition.  There he saw the people who he had admired from the magazines and saw many top notch figures. It was there that he met fellow Brit John Bowery who more or less took him under his wing and gave him tips and encouragement. When the one and only Shepard Paine called his name out to receive a certificate of merit he was hooked.  From that moment he henceforth called himself a figure painter, despite having seriously painted only a single figure !
He goes to the MMSI figure show every year and he continuously improves his skills having gained Bronzes for the past 3 years. He is determined to get that first Silver and eventually..............................
He has won "best figure in show" and Gold medals on some occasions in local IPMS shows.
Andy finds modeling a truly relaxing hobby and relishes the time when he can sit down and paint a figure
I met Andy on this Website and found him to be an all around nice guy and a very quick learner as a figure painter. I am proud and honored to introduce Andy Fettes as a new member of the Master's Forum. Congratulations Andy!
Bob Letterman