Reviews and News
Details

Category: Reviews and News
Created on Tuesday, 27 January 2015 10:24
Last Updated on Tuesday, 27 January 2015 10:42
Published on Tuesday, 27 January 2015 10:24
Written by Dusan
Hits: 1643
1/72 scale F-35C Lightning II by Orange Model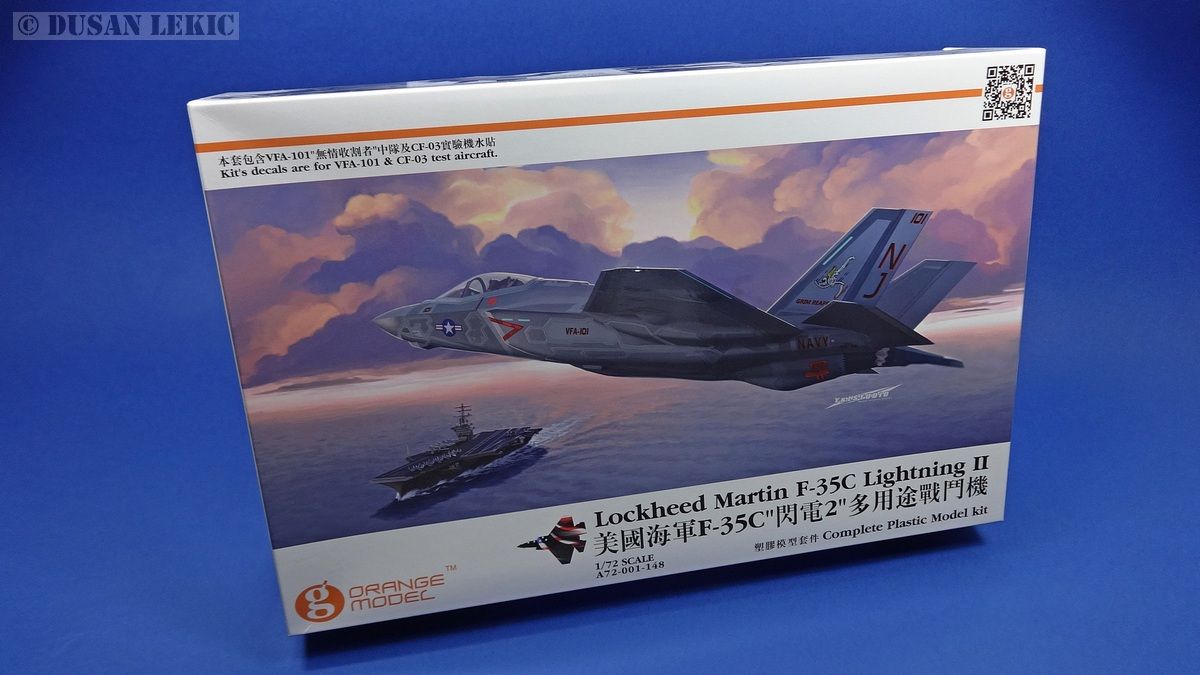 Compared to the F-35A, the F-35C carrier variant features larger wings with foldable wingtip sections, larger wing and tail control surfaces for improved low-speed control, stronger landing gear for the stresses of carrier arrested landings, a twin-wheel nose gear, and a stronger tailhook for use with carrier arrestor cables. The larger wing area allows for decreased landing speed while increasing both range and payload.
The United States Navy intends to buy 480 F-35Cs to replace the F/A-18A, B, C, and D Hornets and complement the Super Hornet fleet... *
https://www.youtube.com/watch?v=arch-mVgCBo&feature=youtu.be

F-35C by Orange Model looks quite impressive out of the box. Brand new mouldings, first kit of this subject in 1/72nd scale.
Discuss this article in the forums (14 replies).
Details

Parent Category: Reviews and News
Category: Kits
Created on Wednesday, 21 January 2015 10:26
Last Updated on Wednesday, 21 January 2015 10:26
Published on Wednesday, 21 January 2015 10:26
Written by Old Dog
Hits: 4287
ICM C-45F Beechcraft Twin Beech 1/48
History:
The Beechcraft Model 18 (or "Twin Beech", as it is also known) is a six to 11-seat, twin-engined, low-wing, light aircraft manufactured by the Beech Aircraft Corporation of Wichita, Kansas. Continuously produced from 1937 to November 1969, (over 32 years, the world record at the time), over 9,000 were produced, making it one of the world's most widely used light aircraft. Sold worldwide as a civilian executive, utility, cargo aircraft, and passenger airliner on tailwheels, nosewheels, skis or floats, it was also used as a military aircraft.

During and after World War II, over 4,500 Beech 18s saw military service -- as light transport, light bomber (for China), aircrew trainer (for bombing, navigation and gunnery), photo-reconnaisance, and "mother ship" for target drones -- including United States Army Air Forces C-45 Expeditor, AT-7 Navigator, AT-11 Kansan; and United States Navy UC-45J Navigator, SNB-1 Kansan, and others. In World War II, over 90% of USAAF bombardiers and navigators trained in these aircraft.

Prior to Pearl Harbor, the Beech 18 was outsold by the Lockheed 12 by two-to-one. However, war priorities forced Lockheed to concentrate on its heavier aircraft, and Beechcraft received a major boost through wartime contracts.

Production got an early boost when Nationalist China paid the company $750,000 for six M18R light bombers, but by the time of the U.S. entry into World War II, only 39 Model 18s had been sold, of which 29 were for civilian customers. Work began in earnest on a variant specifically for training military pilots, bombardiers, and navigators. The effort resulted in the Army AT-7 and Navy SNB. Further development led to the AT-11 and SNB-2 navigation trainers and the C-45 military transport. The United States Air Force Strategic Air Command had Beechcraft Model 18 (AT-11 Kansans, C-45 Expeditors, F-2 Expeditors (the "F" standing for "Fotorecon"), and UC-45 Expeditors) from 1946 until 1951. From 1951 to 1955, the USAF had many of its aircraft remanufactured with new fuselages, wing center sections, and undercarriages to take advantage of the improvements to the civil models since the end of World War II. Eventually, 900 aircraft were remanufactured to be similar to the then-current Model D18S and given new designations, constructor's numbers and Air Force serial numbers. The USN had many of its surviving aircraft remanufactured, as well, these being redesignated as SNB-5s and SNB-5Ps. The C-45 flew in U.S. Air Force service until 1963, the USN retired its last SNB in 1972, while the U.S. Army flew its C-45s through 1976. In later years, the military called these aircraft "bug smashers" in reference to their extensive use supplying mandatory flight hours for desk-bound aviators in the Pentagon.
The Kit
Read more: ICM C-45F Beechcraft Twin Beech 1/48
Discuss this article in the forums (5 replies).
Details

Category: Reviews and News
Created on Friday, 09 January 2015 00:19
Last Updated on Saturday, 10 January 2015 10:06
Published on Thursday, 08 January 2015 02:00
Written by jknaus
Hits: 1793
Bronco's new Loyd Carrier No.2 Mk II in 1/35.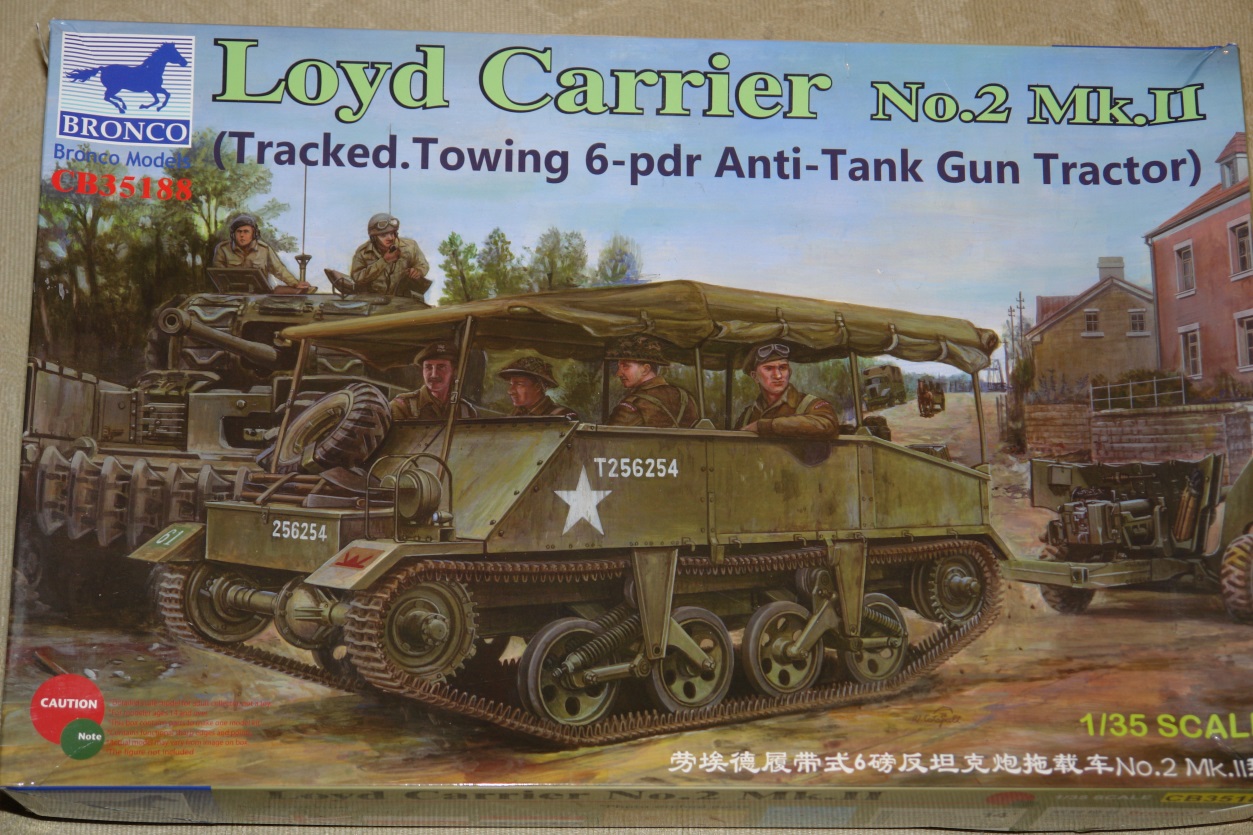 Read more: Bronco Loyd Carrier No.2 MkII
Discuss this article in the forums (8 replies).
Details

Category: Reviews and News
Created on Friday, 16 January 2015 07:13
Last Updated on Friday, 16 January 2015 07:13
Published on Friday, 16 January 2015 07:13
Written by jknaus
Hits: 953
Mig Jimenez has been busy with rebuilding his products as Ammo of Mig. One of these products is a new book Camouflage Profile Guide: Eastern Front Russian Vehicles 1935-1945.




81 pages long and in large format it is a soft cover book printed on good qulity glossy paper. Showing that Russian vehicles of the war were not all green it covers a wide range of paint schemes and camouflage options.
Starting with a prologue it is followed with a caveat on the technical colour information contained. Next are some paint chips of the various colours used. Each colour also comes with a shadow and light colour chip to augment it. Next up is an interesting treatise on painting methods followed by whitewashing. A very interesting read.

The rest of the book is filled with examples of various paint jobs starting with trucks and then moving on to the various types of tanks. Each is accompanied by a write up and in some cases actual photographs.





The book finally ends with a Bibliography.
I think anyone interested in building some Russian armour would find this an interesting book and a great source of inspiration. You no longer have to be bored with green I bought mine from The Last Cavalry for $30.00. You can also get it right from Ammo of Mig for 19.00 Euros. Definately something to thinkk about when you are deciding on a build. On a final note Ammo of Mig also produces a 6 colour paint package for Soviet vehicles that would complement this book.
Discuss this article in the forums (4 replies).
Details

Category: Reviews and News
Created on Monday, 29 December 2014 11:37
Last Updated on Monday, 29 December 2014 11:37
Published on Monday, 29 December 2014 11:36
Written by jknaus
Hits: 3033
Trumpeter has just released the BMP-2 IFV (Infantry Fighting Vehicle) in 1/32 scale.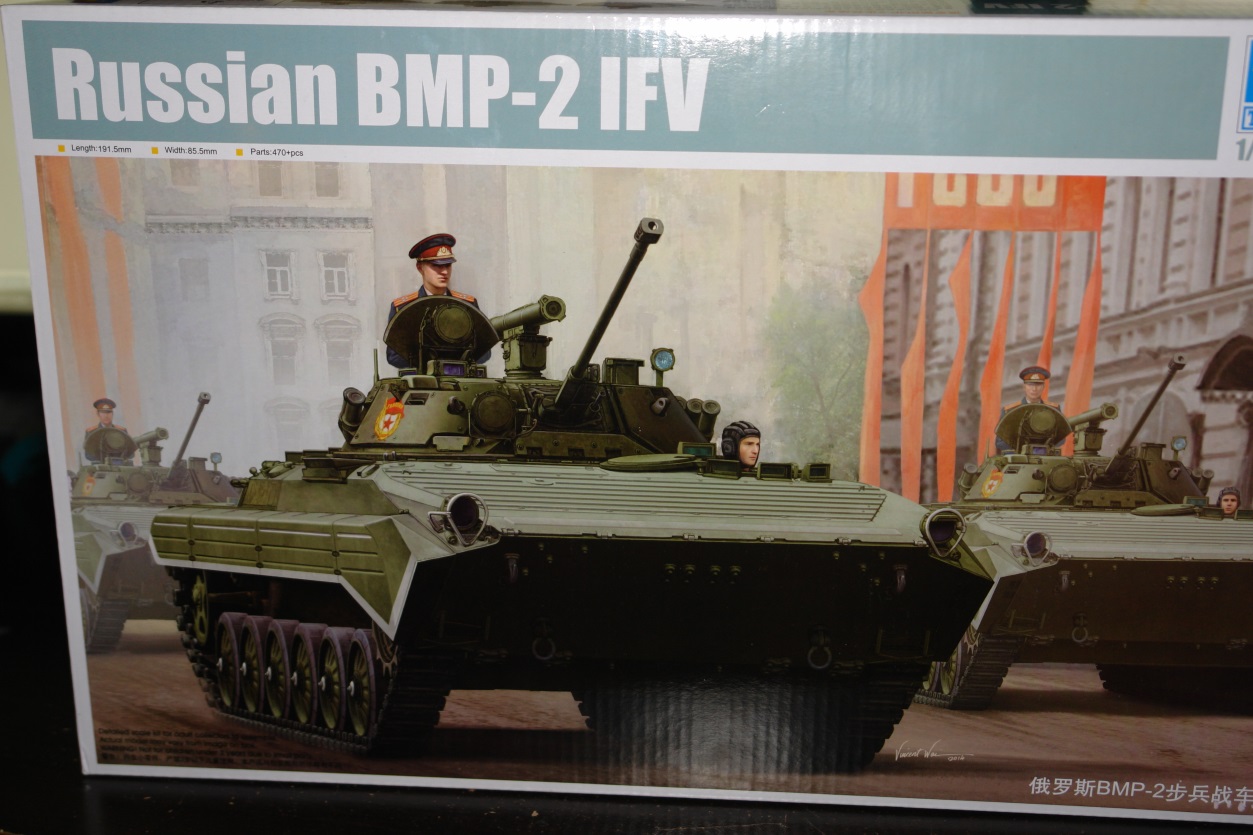 I believe this should round out the family now as they previously released BMP-1s and BMP-3s of various flavours. As it looks very similar to the BMP-1 here is an excerpt from Wikipedia on the basic differences.
"The BMP-2 is broadly similar to the BMP-1. The most significant changes are:
A new two-man turret armed with the 2A42 30 mm autocannon and the 9P135M ATGM launcher capable of firing SACLOS guided

9M111

"Fagot" (AT-4 Spigot),

9M113

"Konkurs" (AT-5 Spandrel) and 9M113M "Konkurs-M" (AT-5B Spandrel B) anti-tank missiles.
The commander now sits with the gunner in an enlarged turret.
Seven troops are carried instead of eight.
Two rear infantry roof hatches instead of three.
Slightly improved armour."
From the box top it has 470+ parts and is 191.5mm by 85.5mm, or 7.5" by 3.3".
A 16 page instruction manual is in standard format.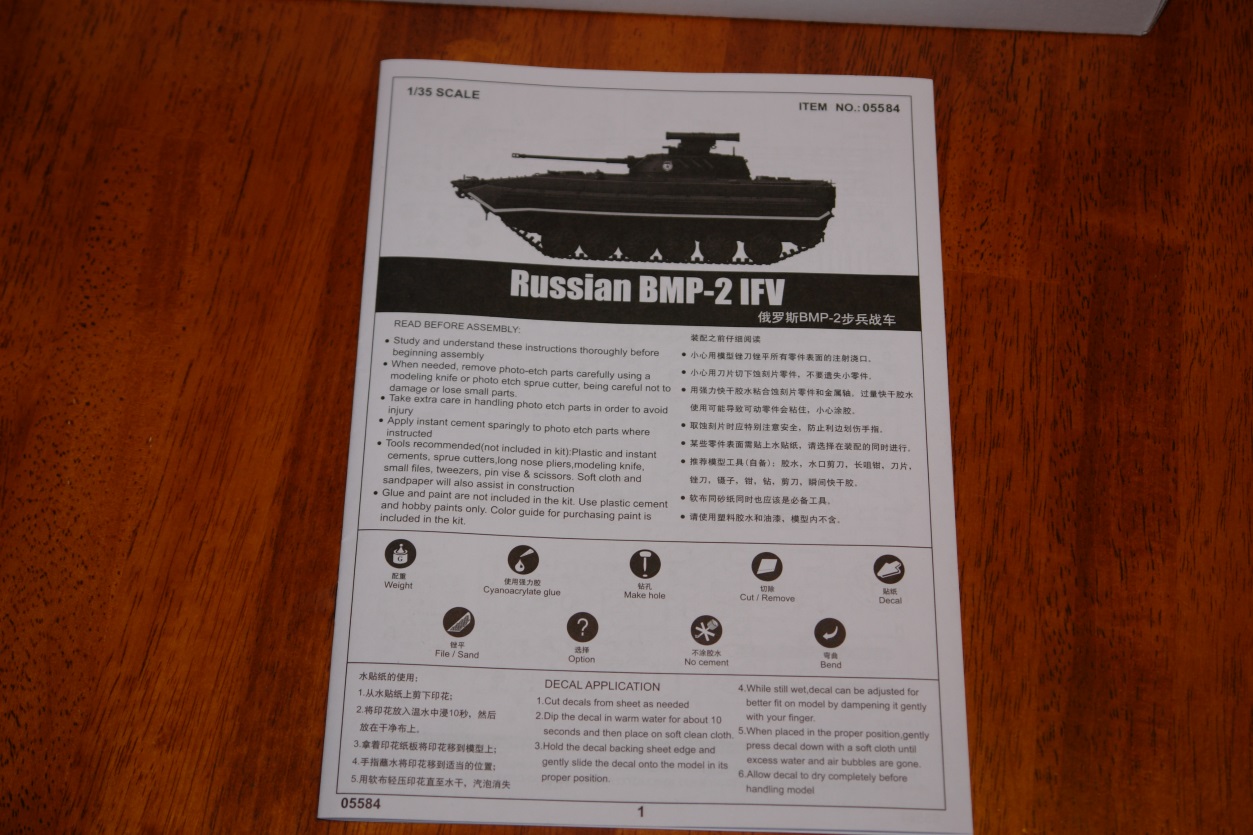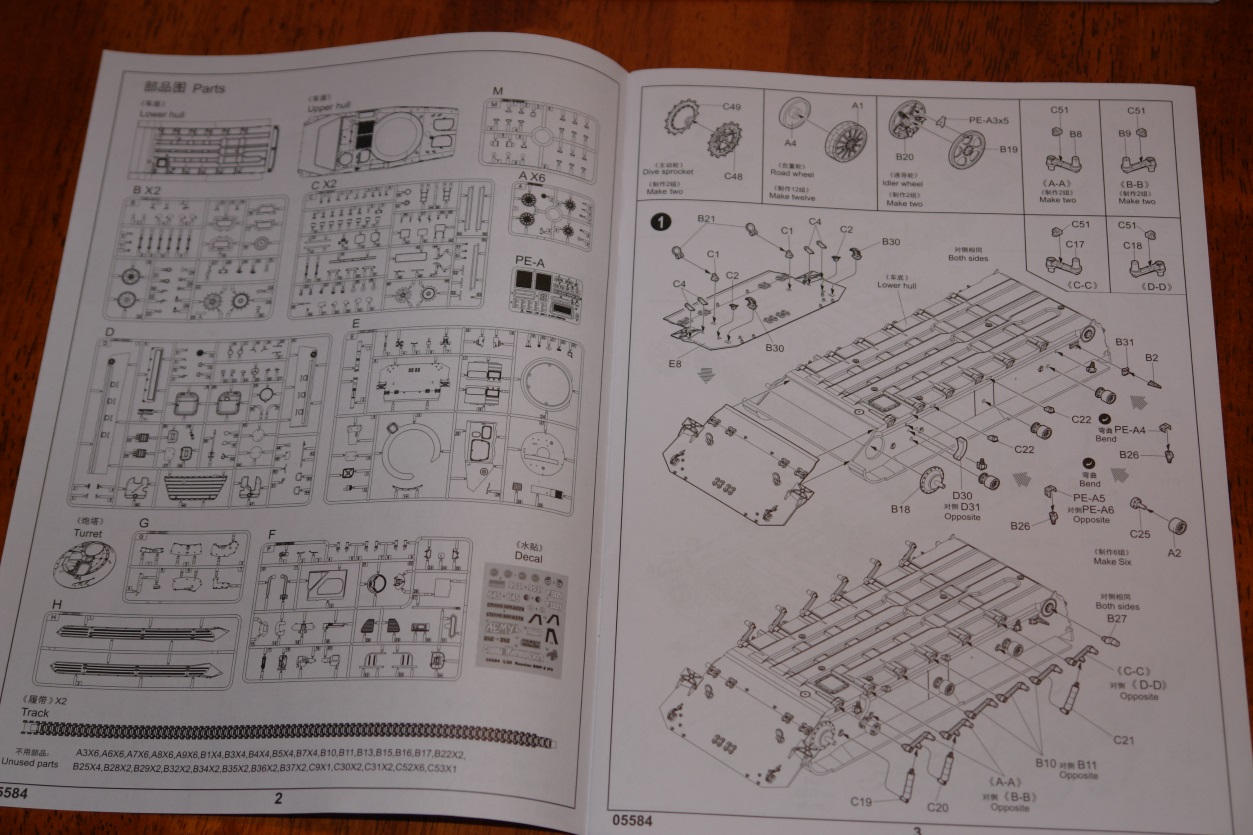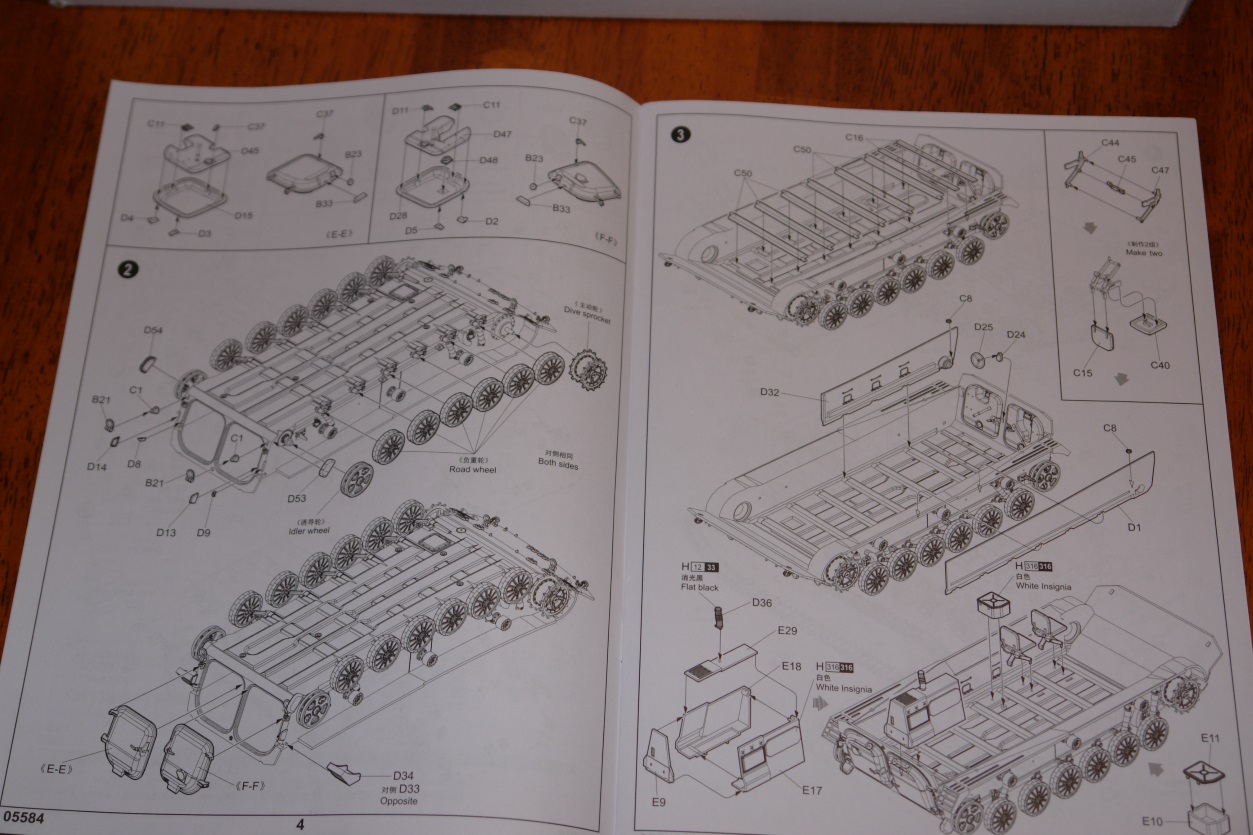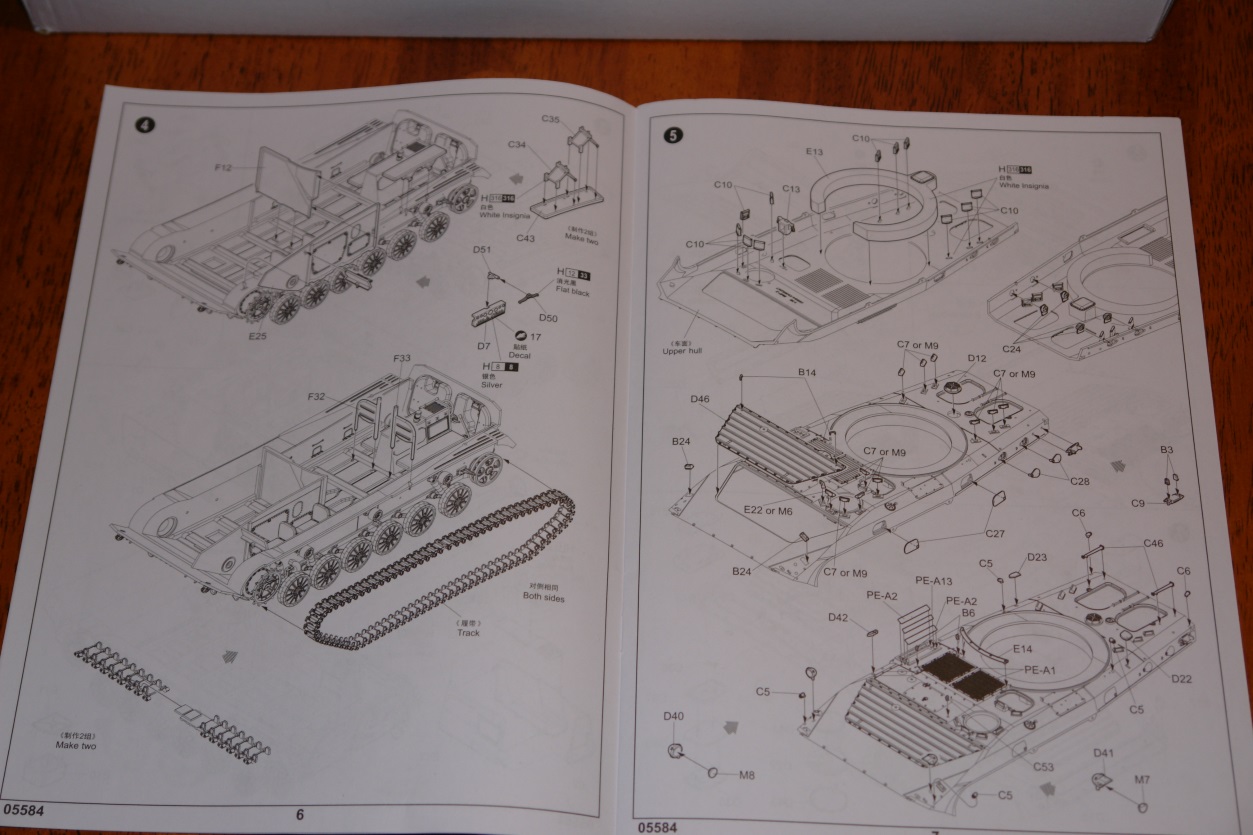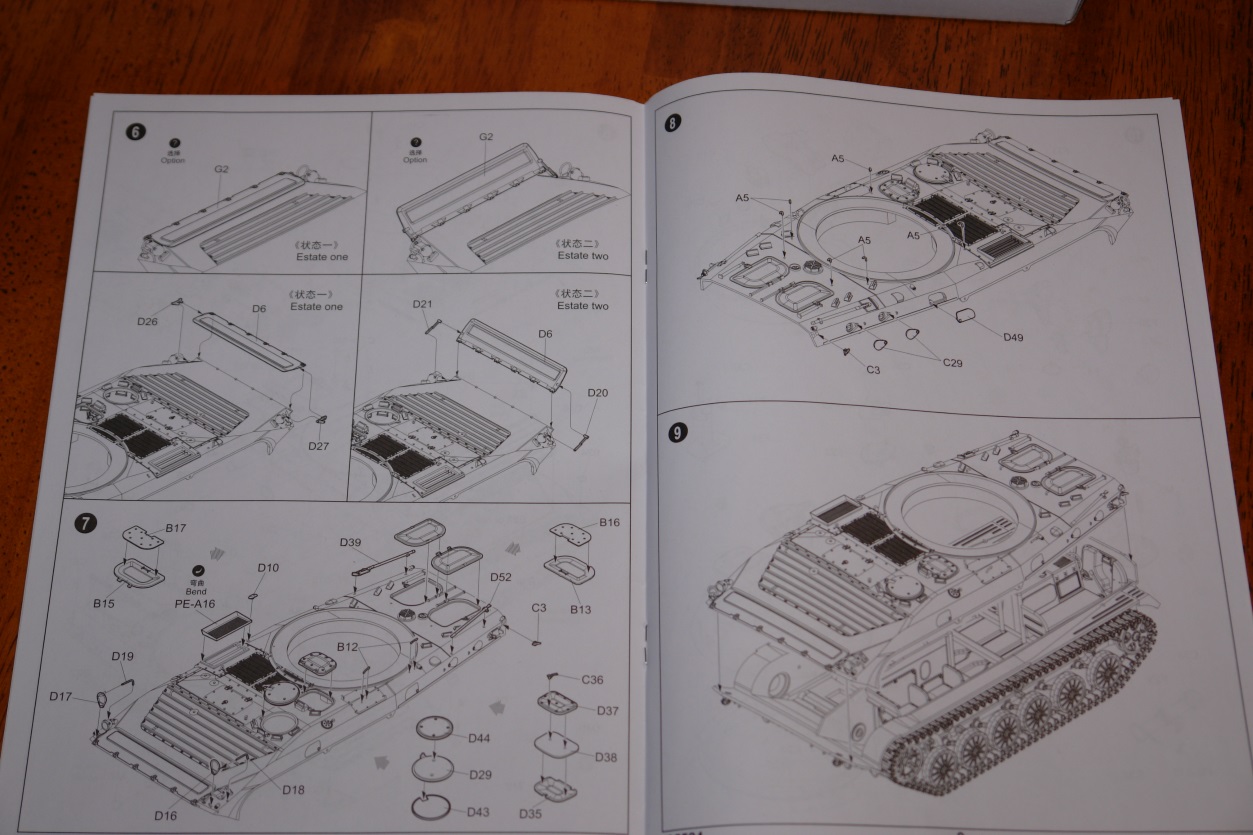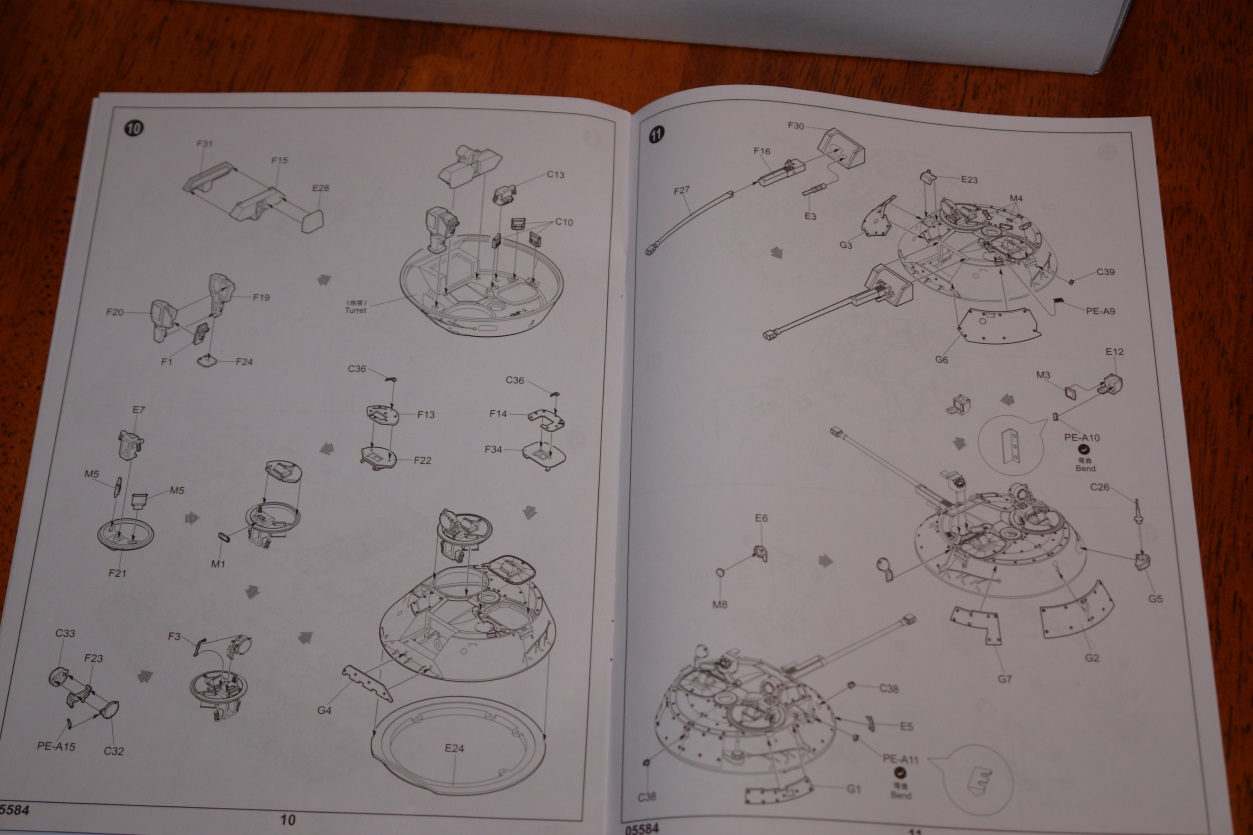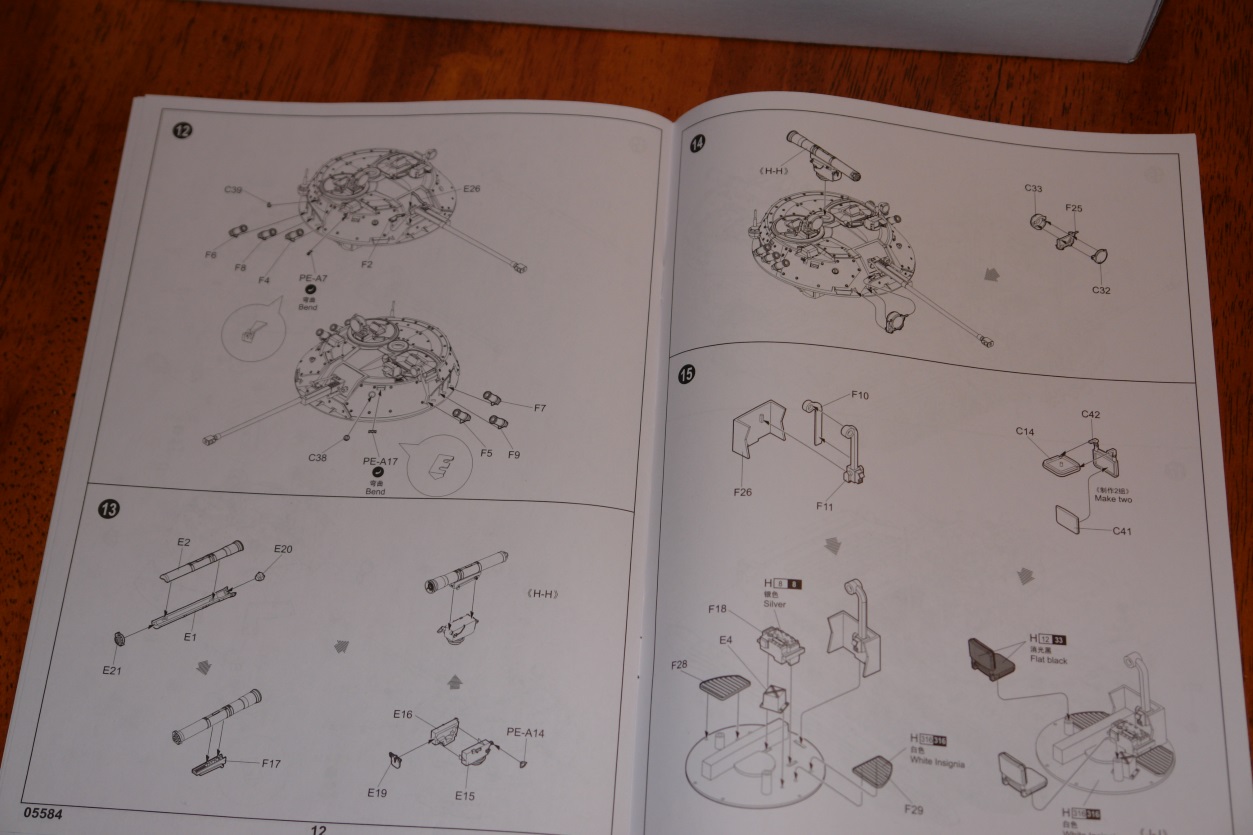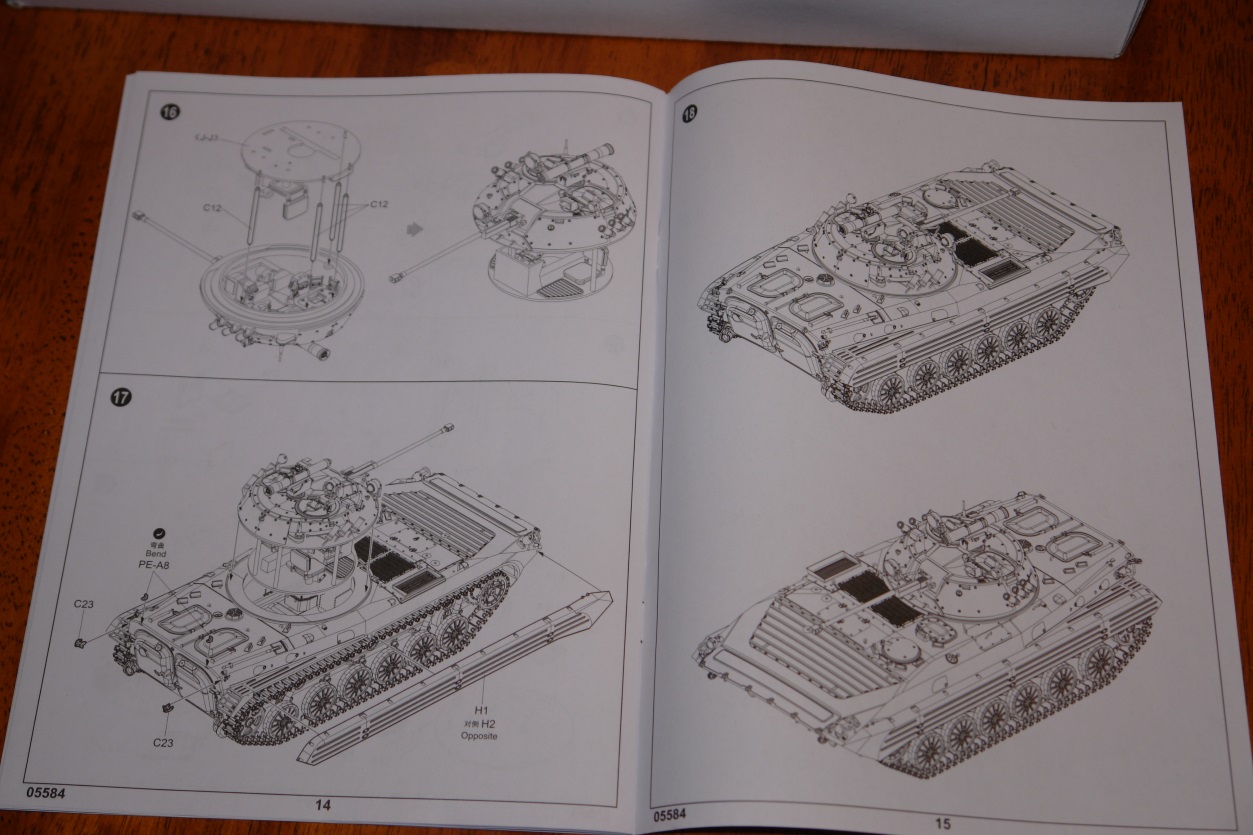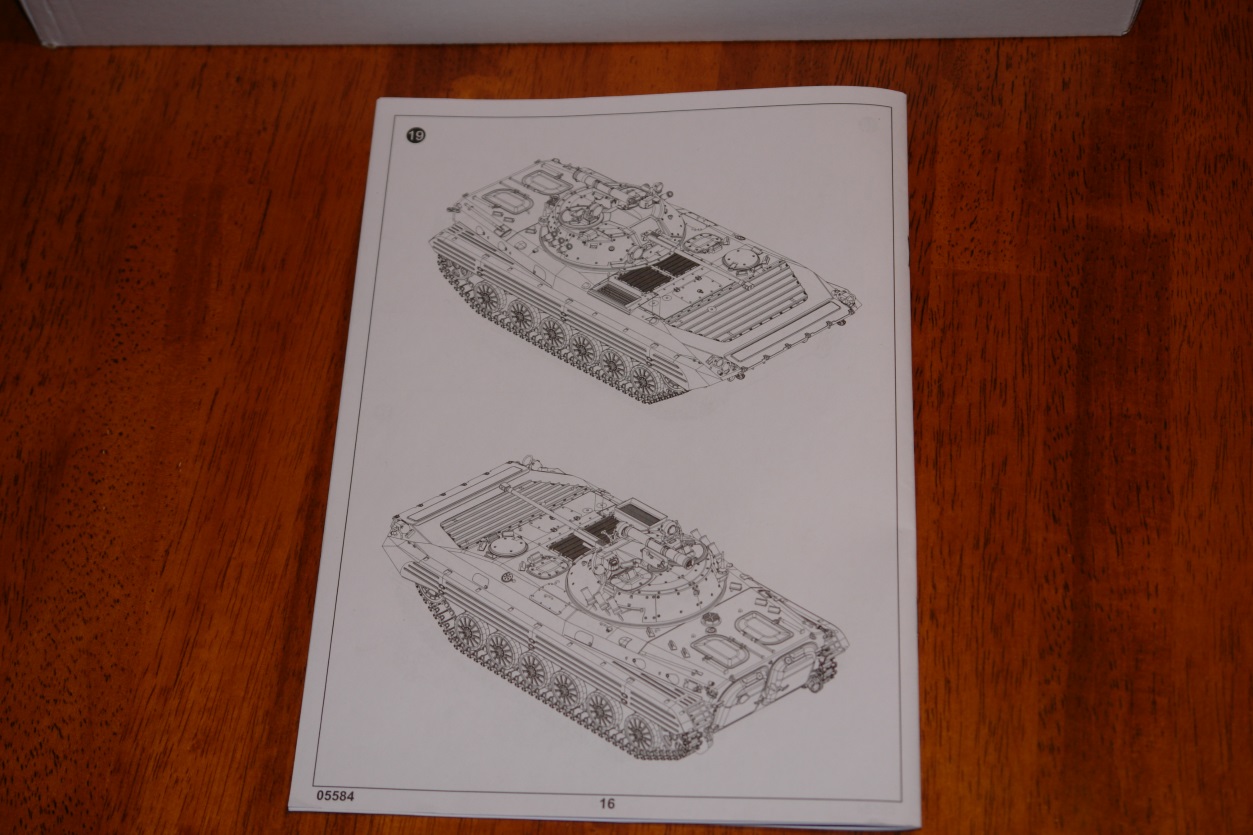 A nice touch is in the colour profiles. Trumpeter has actually labeled each profile so you know what each one is. I think this has long been a complaint. They have done a number of colour schemes with the colours and profiles being contributed by Ammo of Mig. If there is anything to say about it,it's confusing. There are 7 "slots" but 13 different vehicles. One of which is not labeled. No matter. What is so cool about these is they run the gamut from early Russian all the way to the current Ukrainian and Syrian conflicts. So much choice means one would probably want to buy more kits. I know I will.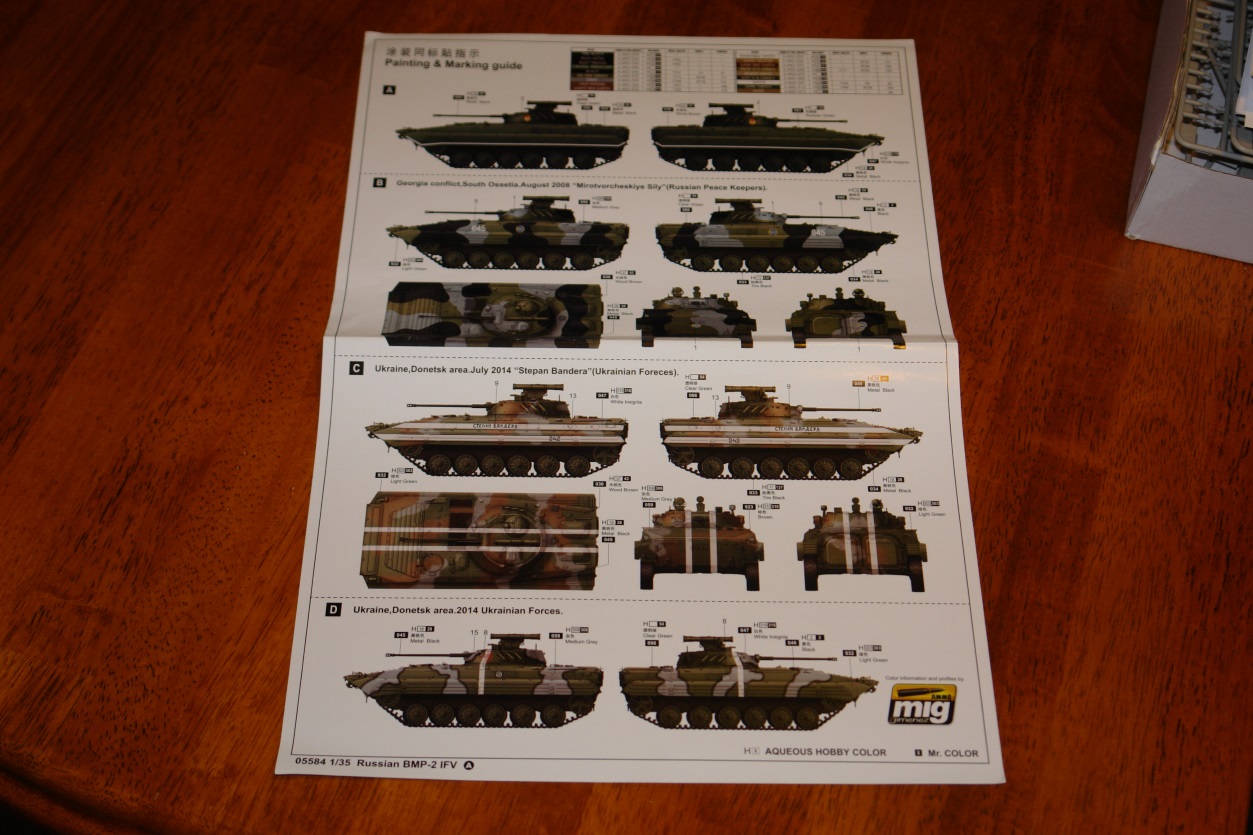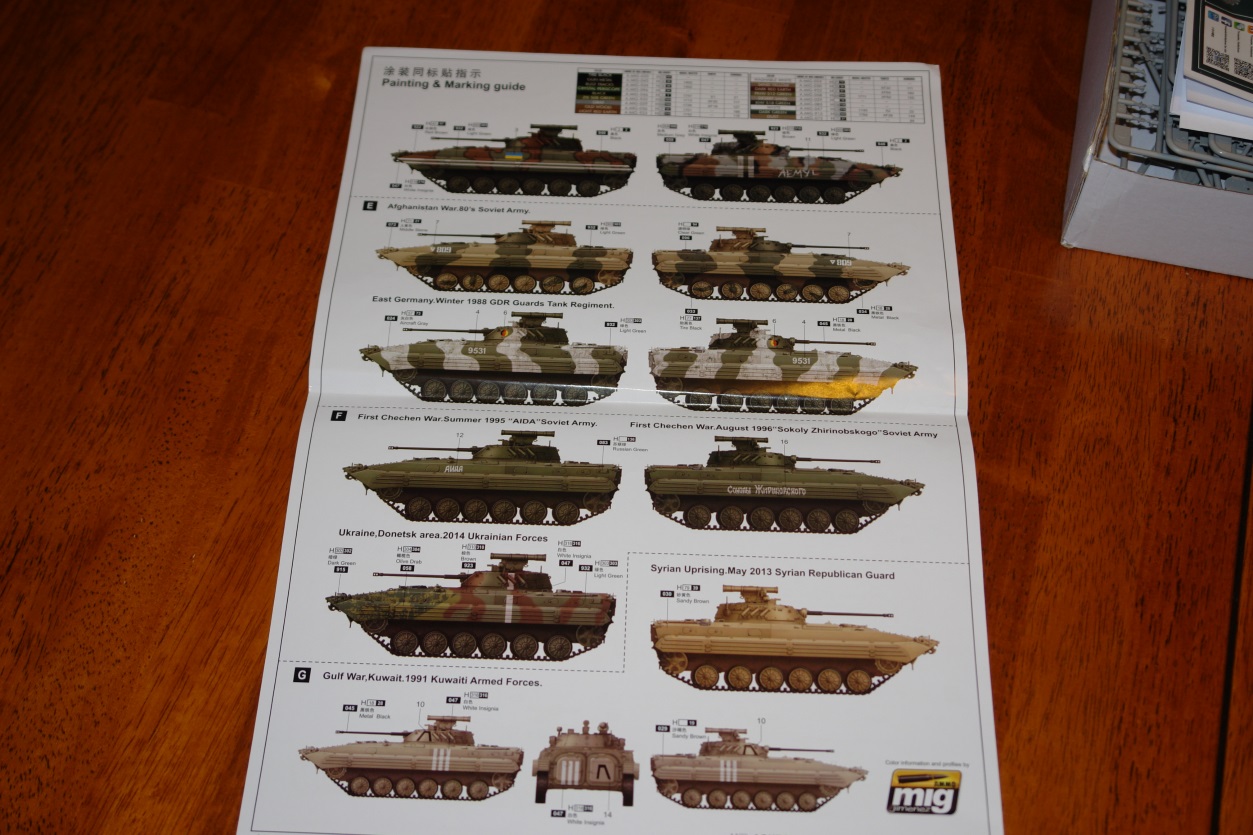 Parts are cleanly cast and some quite petite. The is 1 clear sprue and 1 sheet of PE. The BMP-1 had 2. One thing that surprised me was that they give you rubber band tracks. In the BMP-1P they were links.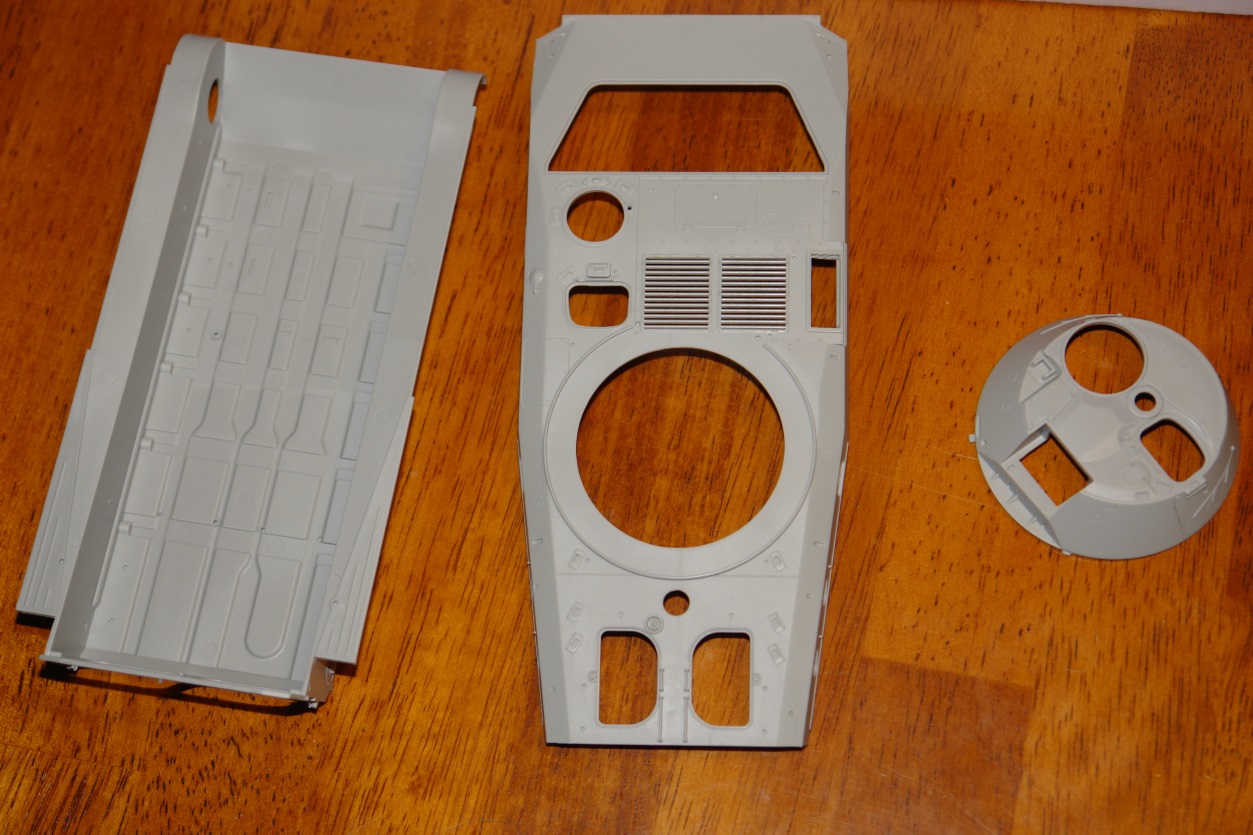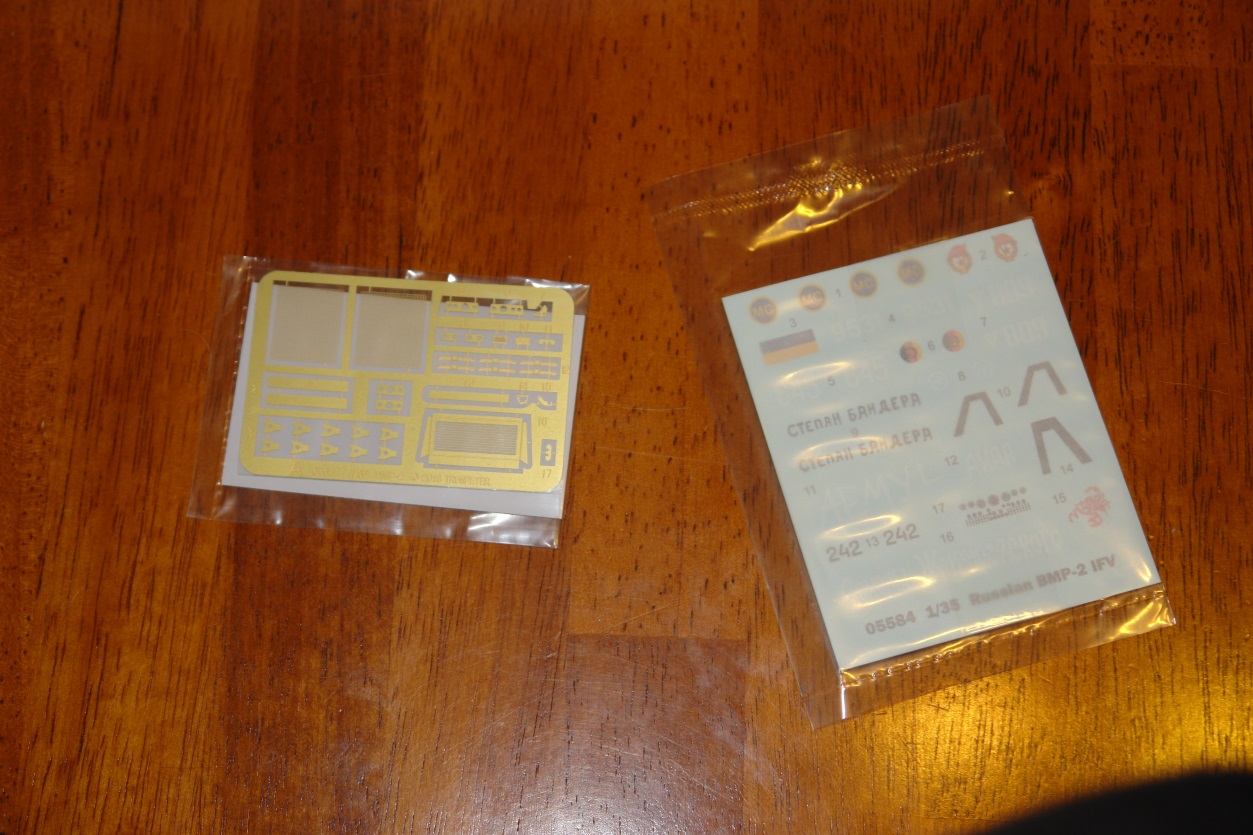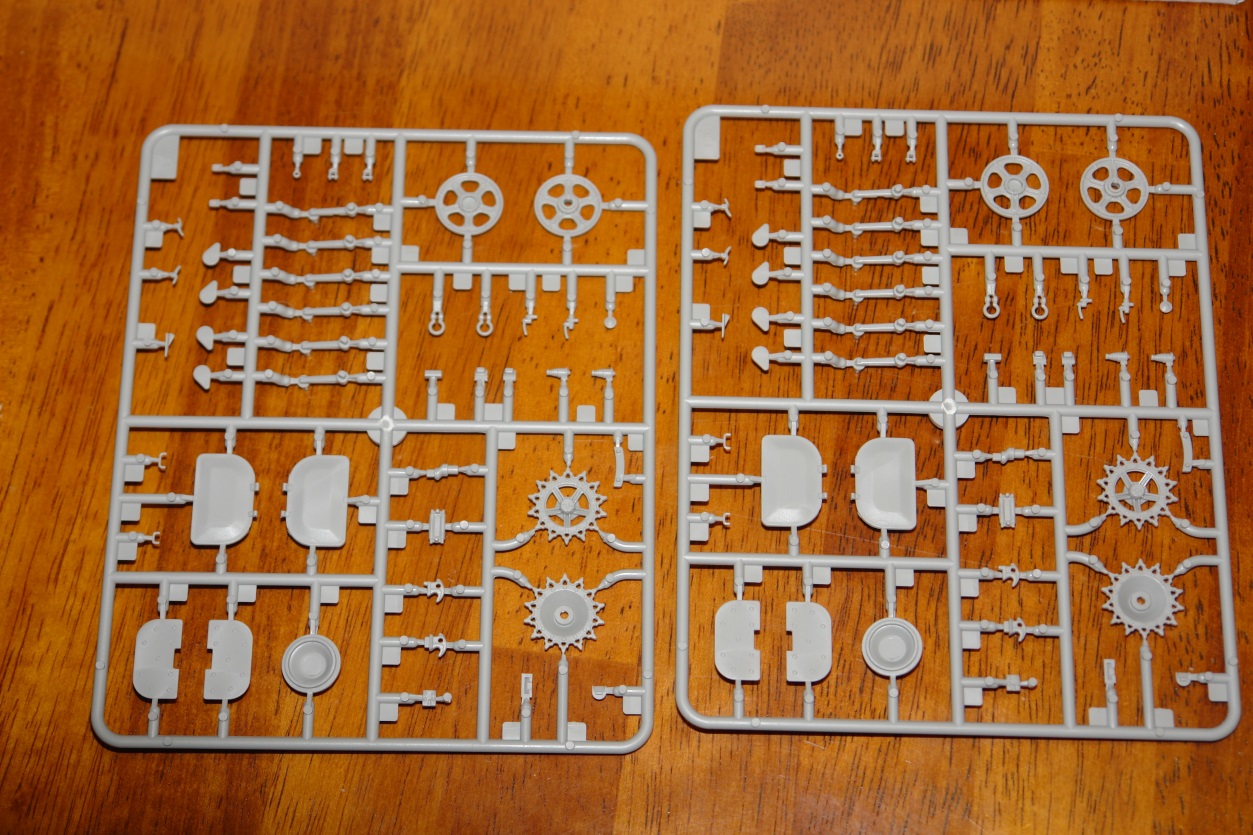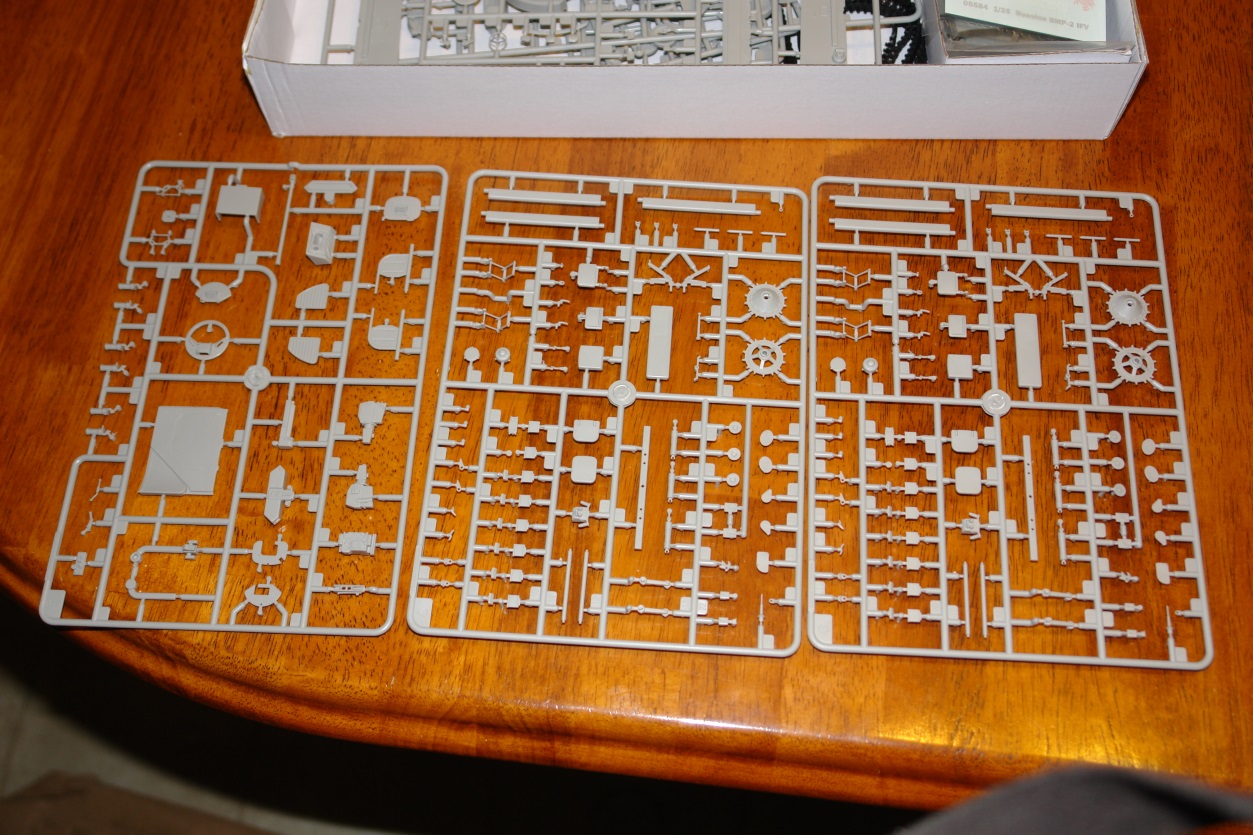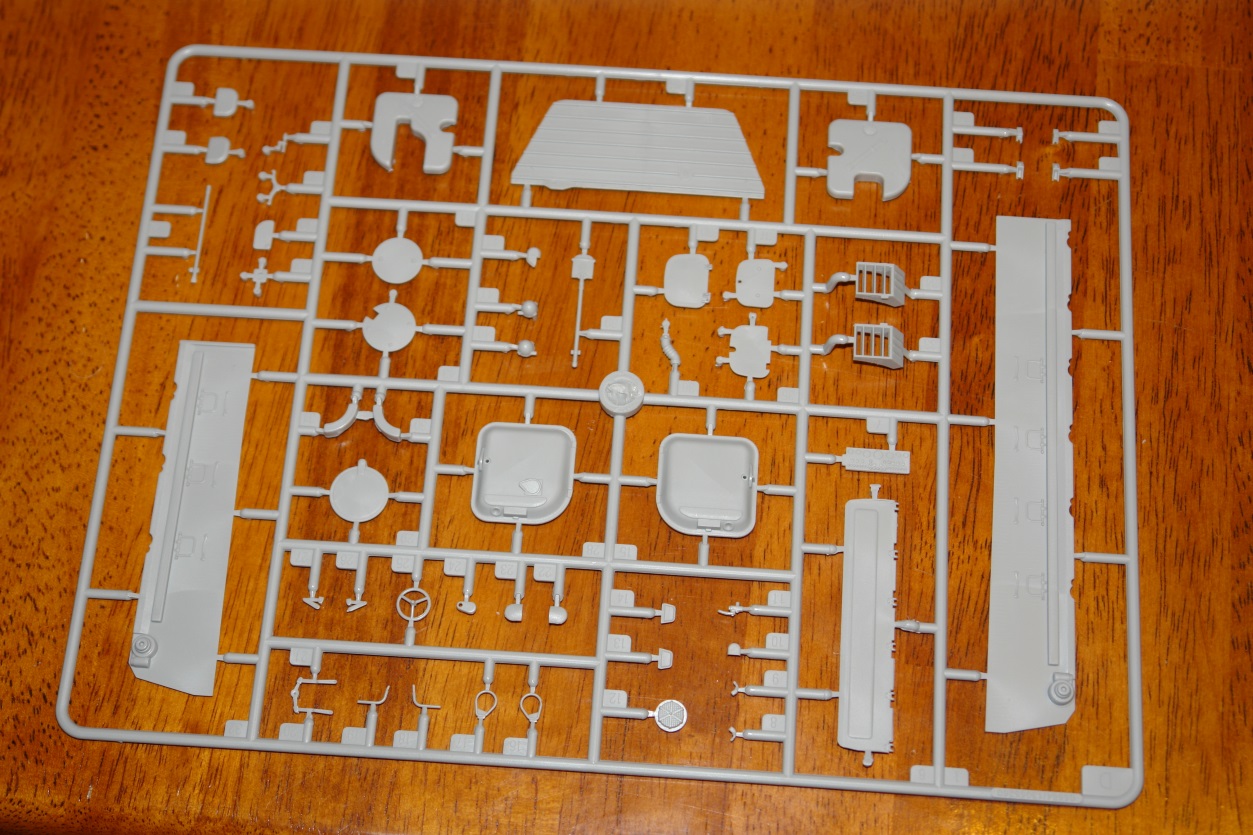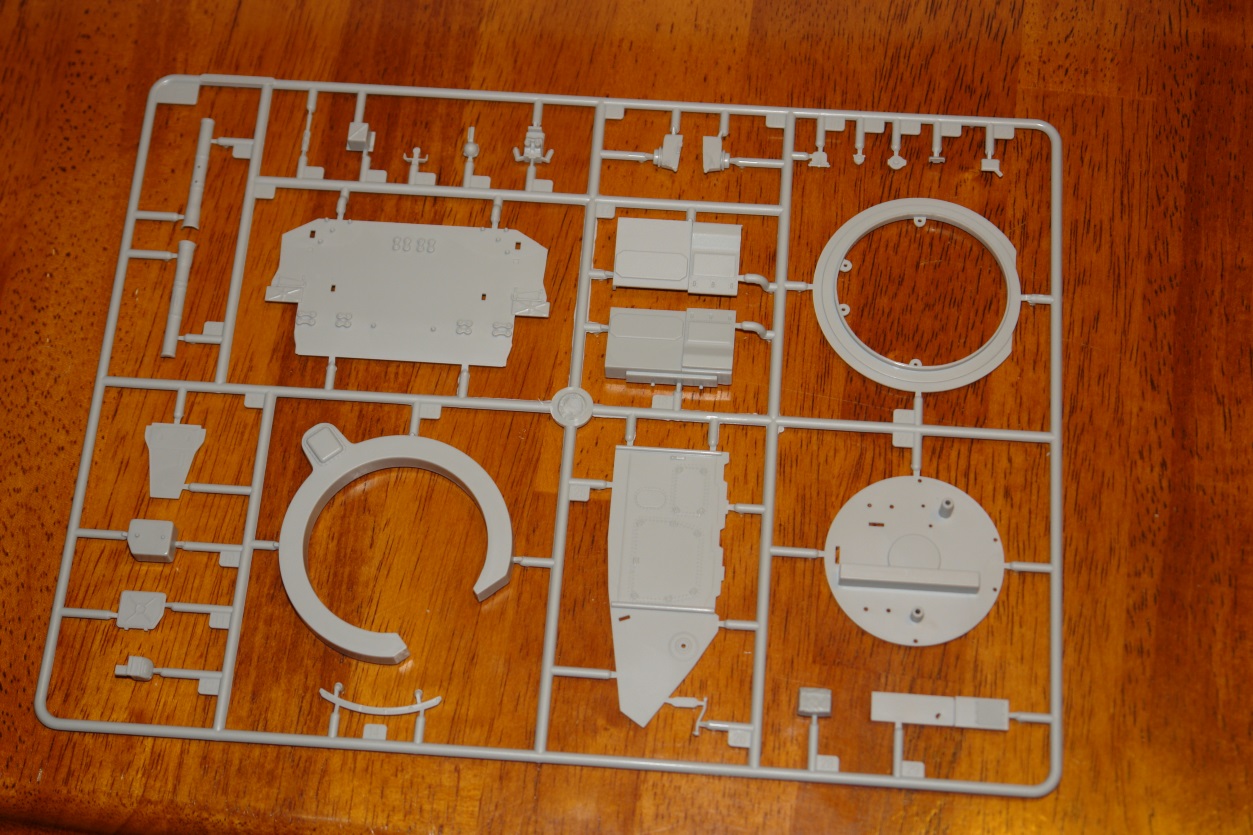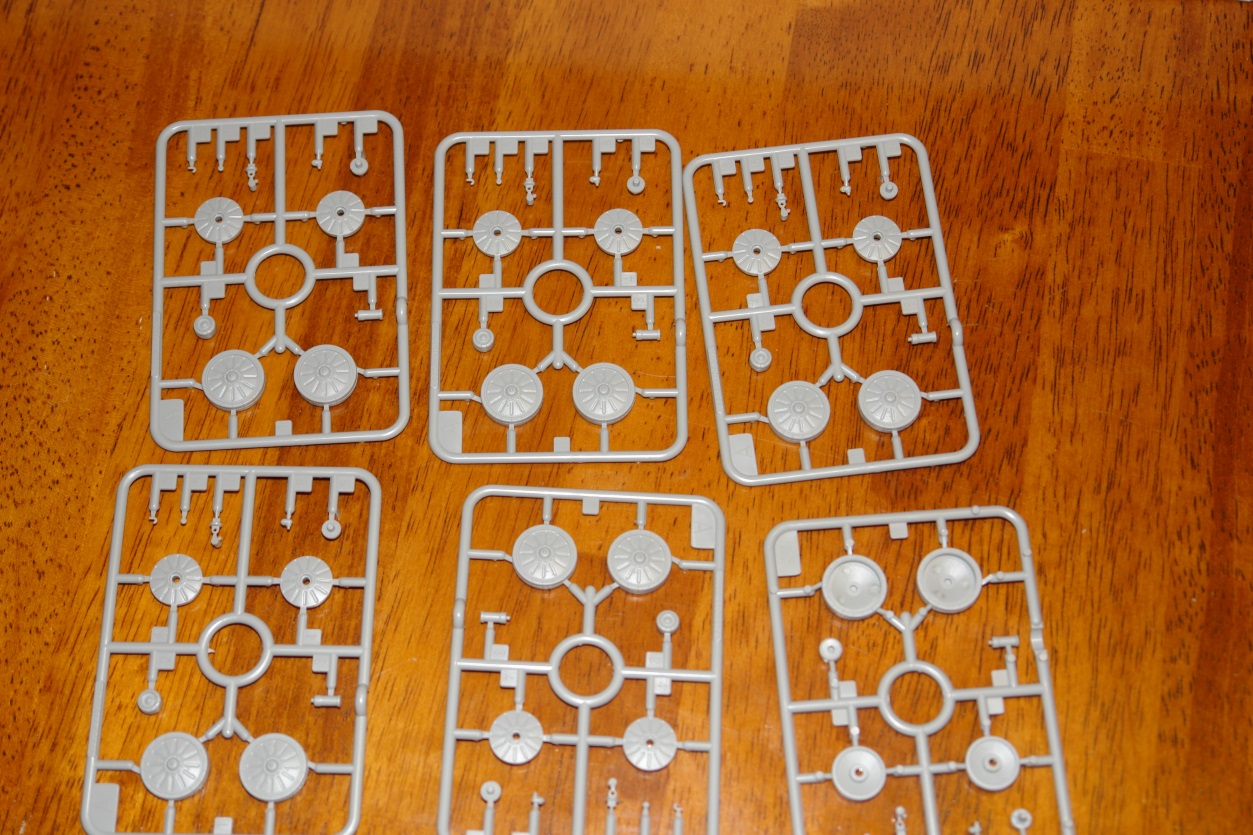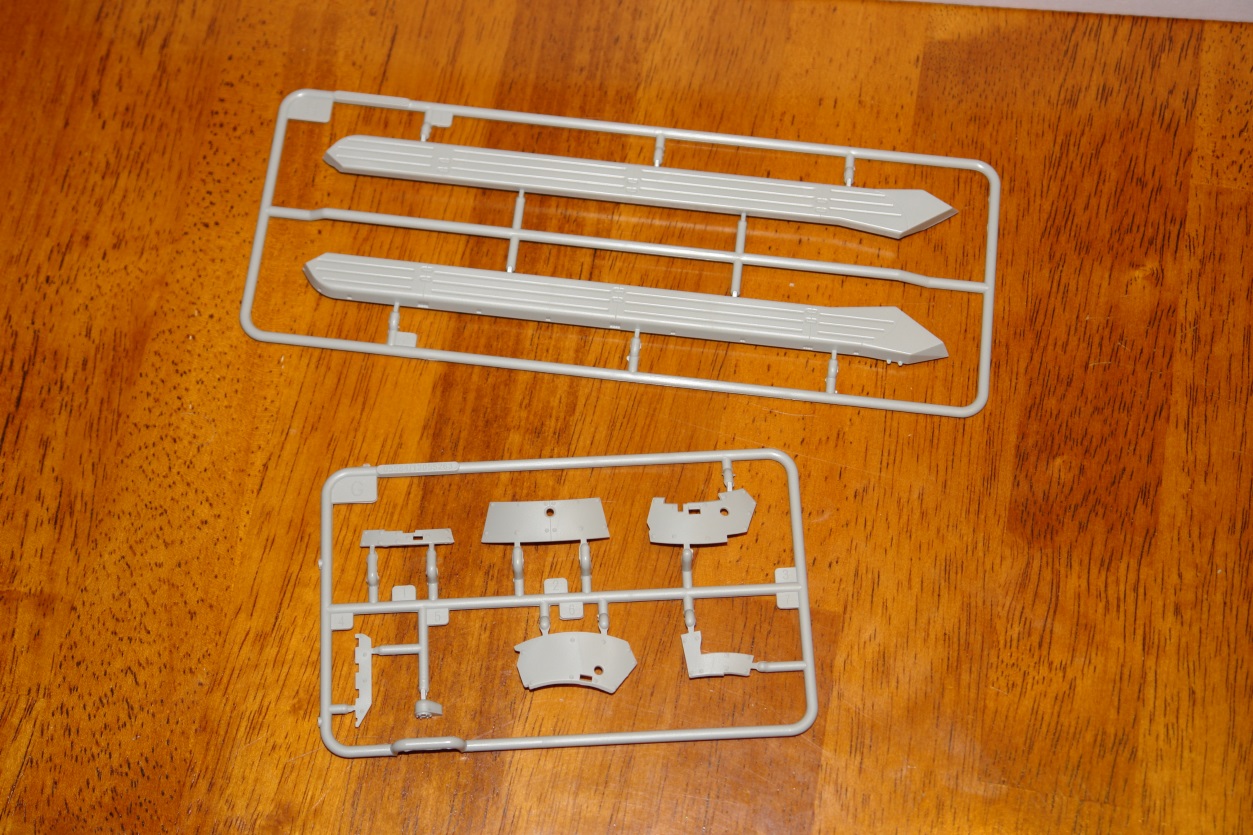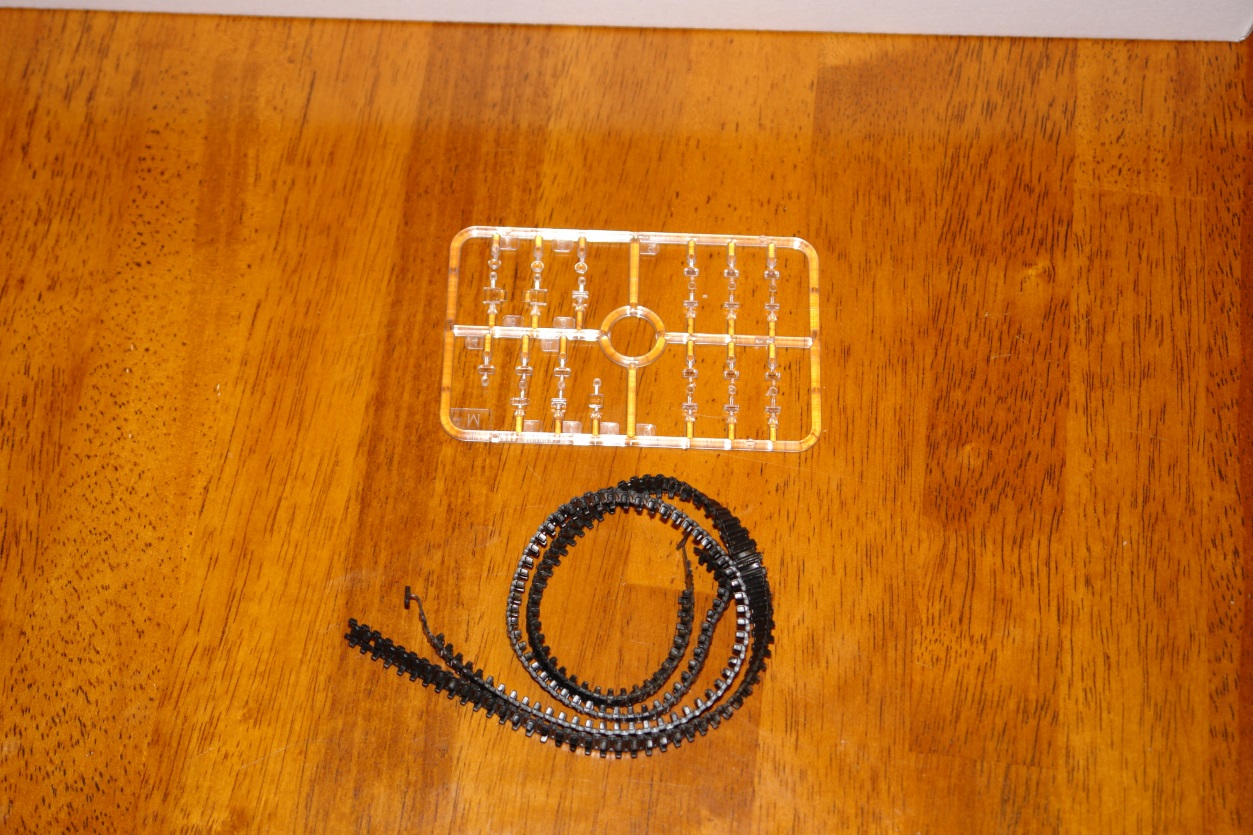 If you are a fan of modern Soviet armour, or want something to model one of the modern conflicts, this is the kit for you. So many different schemes and areas where they fought means thiswill be a very popular kit.
Looking at pictures it looks good to me. I'm not well enough versed on the real thing to tell you if this is exactly like the original. But it looks like a BMP-2 to me.
Thanks to my long suffering wallet for this kit.
Discuss this article in the forums (6 replies).