Reviews and News
Details

Category: Reviews and News
Created on Friday, 16 January 2015 07:13
Last Updated on Friday, 16 January 2015 07:13
Published on Friday, 16 January 2015 07:13
Written by jknaus
Hits: 904
Mig Jimenez has been busy with rebuilding his products as Ammo of Mig. One of these products is a new book Camouflage Profile Guide: Eastern Front Russian Vehicles 1935-1945.




81 pages long and in large format it is a soft cover book printed on good qulity glossy paper. Showing that Russian vehicles of the war were not all green it covers a wide range of paint schemes and camouflage options.
Starting with a prologue it is followed with a caveat on the technical colour information contained. Next are some paint chips of the various colours used. Each colour also comes with a shadow and light colour chip to augment it. Next up is an interesting treatise on painting methods followed by whitewashing. A very interesting read.

The rest of the book is filled with examples of various paint jobs starting with trucks and then moving on to the various types of tanks. Each is accompanied by a write up and in some cases actual photographs.





The book finally ends with a Bibliography.
I think anyone interested in building some Russian armour would find this an interesting book and a great source of inspiration. You no longer have to be bored with green I bought mine from The Last Cavalry for $30.00. You can also get it right from Ammo of Mig for 19.00 Euros. Definately something to thinkk about when you are deciding on a build. On a final note Ammo of Mig also produces a 6 colour paint package for Soviet vehicles that would complement this book.
Discuss this article in the forums (4 replies).
Details

Category: Reviews and News
Created on Friday, 09 January 2015 00:19
Last Updated on Saturday, 10 January 2015 10:06
Published on Thursday, 08 January 2015 02:00
Written by jknaus
Hits: 1719
Bronco's new Loyd Carrier No.2 Mk II in 1/35.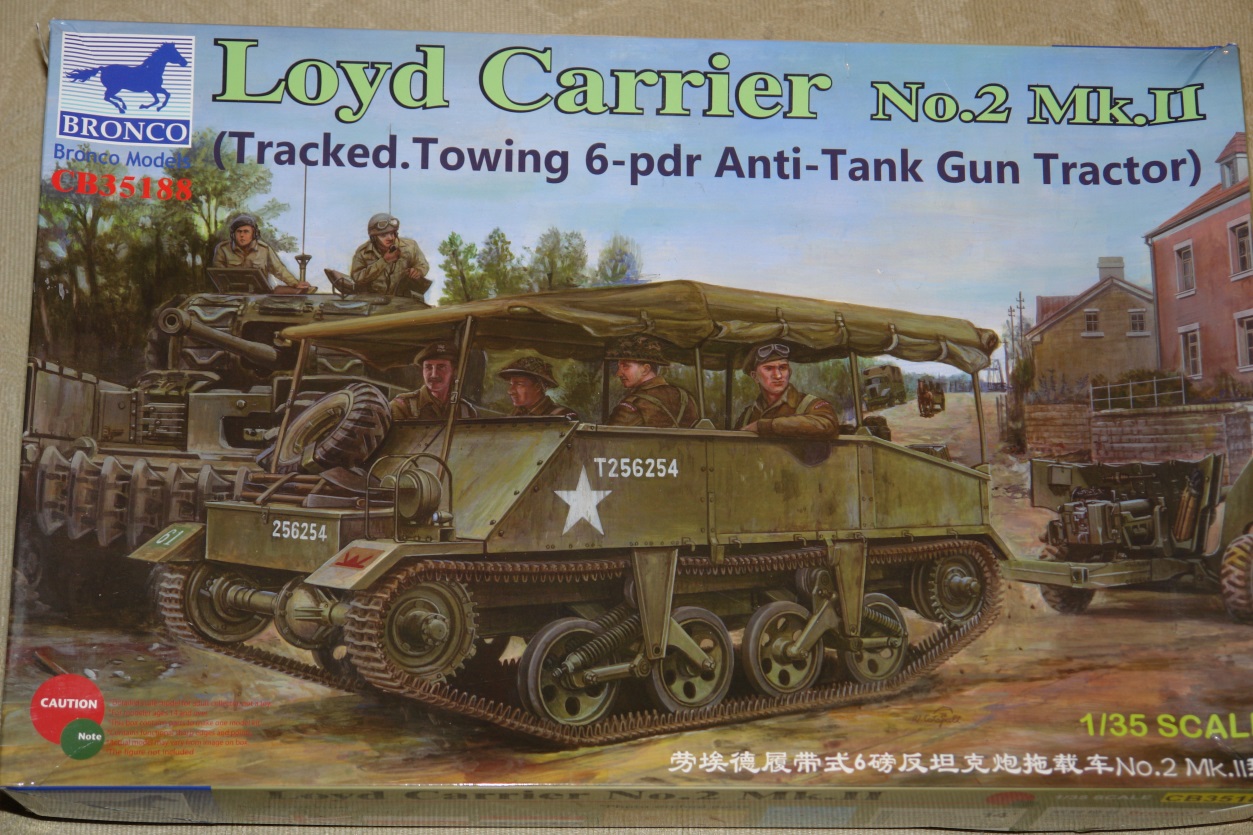 Read more: Bronco Loyd Carrier No.2 MkII
Discuss this article in the forums (8 replies).
Details

Parent Category: Reviews and News
Category: Kits
Created on Friday, 26 December 2014 08:21
Last Updated on Friday, 26 December 2014 08:21
Published on Friday, 26 December 2014 08:21
Written by Old Dog
Hits: 2346
Zvezda Su-2 1/48 Review

History


In 1936, Joseph Stalin released a requirement for a multipurpose combat aircraft. Codenamed Ivanov, the aircraft had to be capable of performing reconnaissance and then attacking the targets it located. P.O. Sukhoi was working in the Tupolev OKB at the time and designed the "Ivanov" aircraft under the tutelage of Andrei Tupolev. The resulting ANT-51 flew on 25 August 1937 with M.M. Gromov at the controls. Powered by an 820 hp Shvetsov M-62 air-cooled radial engine,the ANT-51 reached 250 mph at 15,420 ft. This was considered insufficient but since the basic design was sound, it was decided to re-test with a more powerful engine. Equipped with 1,000 hp Tumansky M-87 engine, the ANT-51 reached 290 mph at 18,370 ft and was accepted into production as BB-1 (Blizhniy Bombardirovschik; Russian: Ближний Бомбардировщик — Short-range Bomber). In 1940, the aircraft was renamed Su-2 and the unreliable M-87 engine was replaced with a Tumansky M-88. This lightened version with a M-88B engine reached 320 mph in testing.

The Su-2 was of mixed construction. The fuselage was semi-monocoque with wood spars and plywood skin. The wings were of duralumin and steel construction with fabric-covered rod-actuated control surfaces. The pilot and the gunner were protected with 9 mm (0.35 in) of armor. The landing gear was retractable, including the tail wheel.

Although 910 Su-2s were built by the time production was discontinued in 1942, the aircraft was obsolete and underarmed by the start of the Great Patriotic War. In combat the Su-2 ground attack aircraft squadrons suffered heavy losses against the Germans, with some 222 aircraft destroyed. From 1942, the Su-2 was withdrawn from the front line and replaced by Ilyushin Il-2, Petlyakov Pe-2 and Tupolev Tu-2 bombers. The Su-2 was relegated to a training and reconnaissance role. However, due to a critical shortage of aircraft in early World War II, some Su-2 were used as emergency fighters.

Although looking vaguely similar to the Grumman Avenger it flew nearly four years before the Avenger and was a smaller aircraft with an 8' shorter wingspan, 6' shorter in length and having an empty weight over 3,000 pounds lighter than the Avenger.

The kit


Read more: Zvezda Su-2 1/48 Review
Discuss this article in the forums (14 replies).
Details

Category: Reviews and News
Created on Monday, 29 December 2014 11:37
Last Updated on Monday, 29 December 2014 11:37
Published on Monday, 29 December 2014 11:36
Written by jknaus
Hits: 2862
Trumpeter has just released the BMP-2 IFV (Infantry Fighting Vehicle) in 1/32 scale.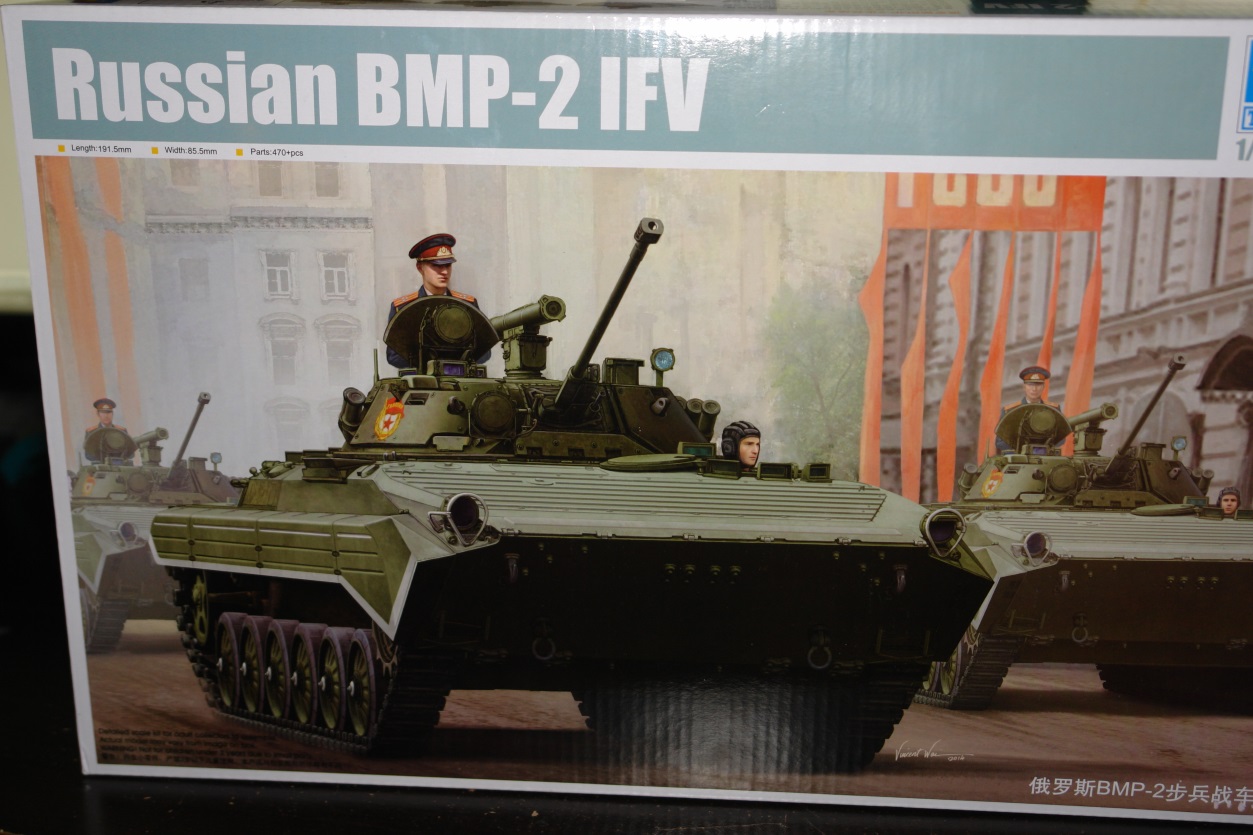 I believe this should round out the family now as they previously released BMP-1s and BMP-3s of various flavours. As it looks very similar to the BMP-1 here is an excerpt from Wikipedia on the basic differences.
"The BMP-2 is broadly similar to the BMP-1. The most significant changes are:
A new two-man turret armed with the 2A42 30 mm autocannon and the 9P135M ATGM launcher capable of firing SACLOS guided

9M111

"Fagot" (AT-4 Spigot),

9M113

"Konkurs" (AT-5 Spandrel) and 9M113M "Konkurs-M" (AT-5B Spandrel B) anti-tank missiles.
The commander now sits with the gunner in an enlarged turret.
Seven troops are carried instead of eight.
Two rear infantry roof hatches instead of three.
Slightly improved armour."
From the box top it has 470+ parts and is 191.5mm by 85.5mm, or 7.5" by 3.3".
A 16 page instruction manual is in standard format.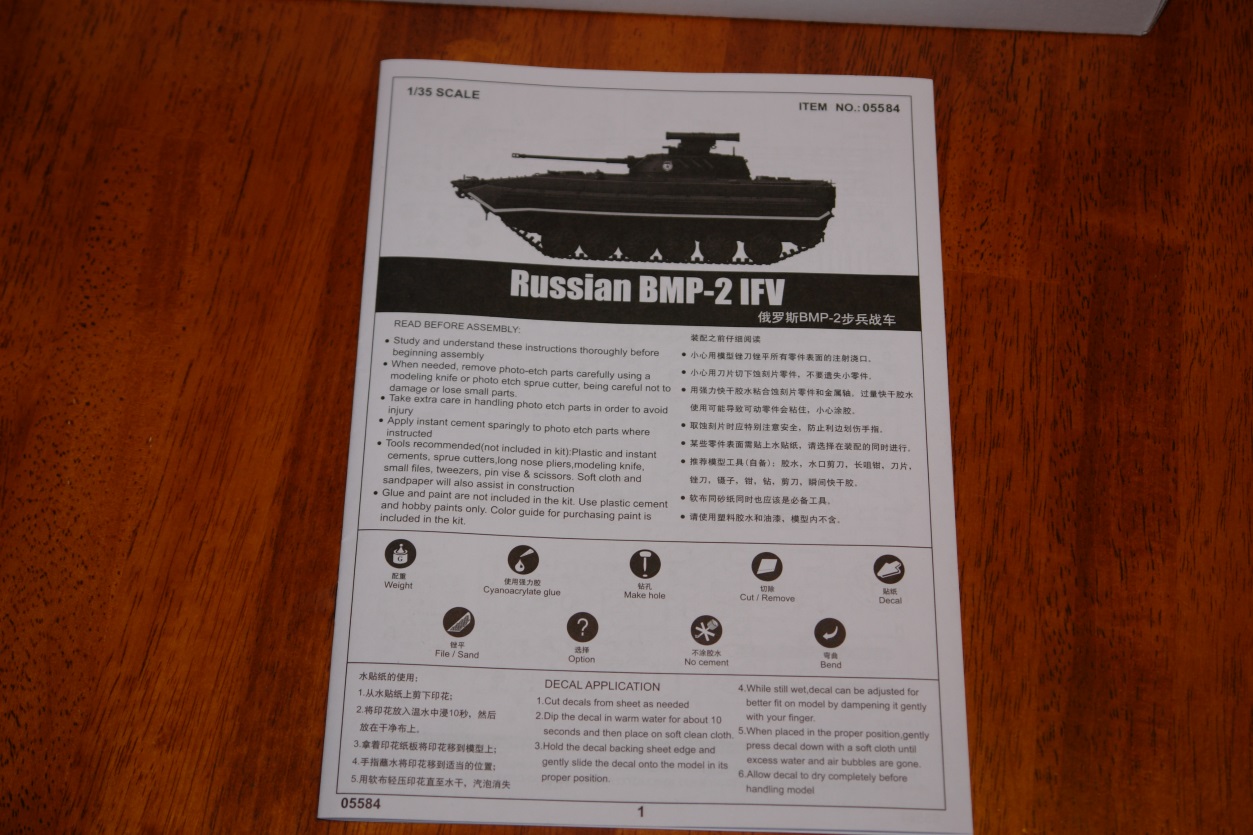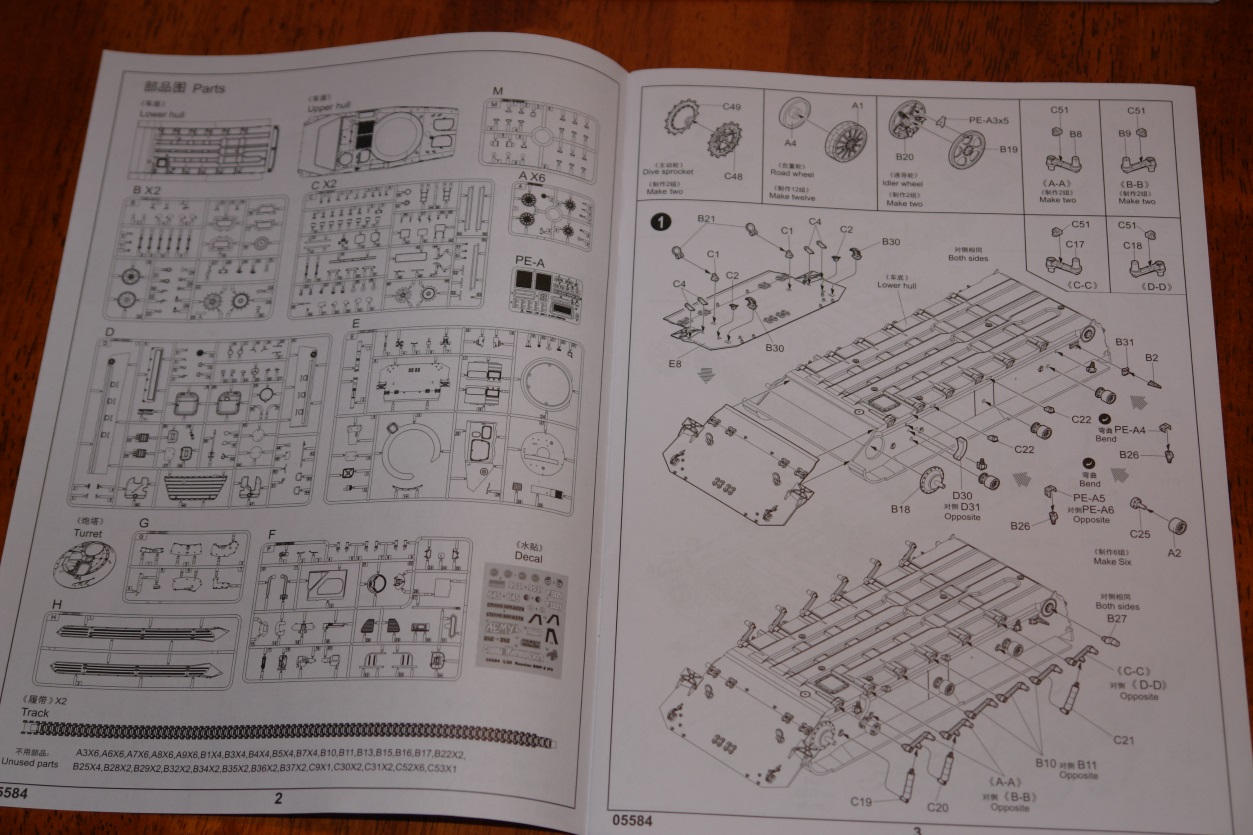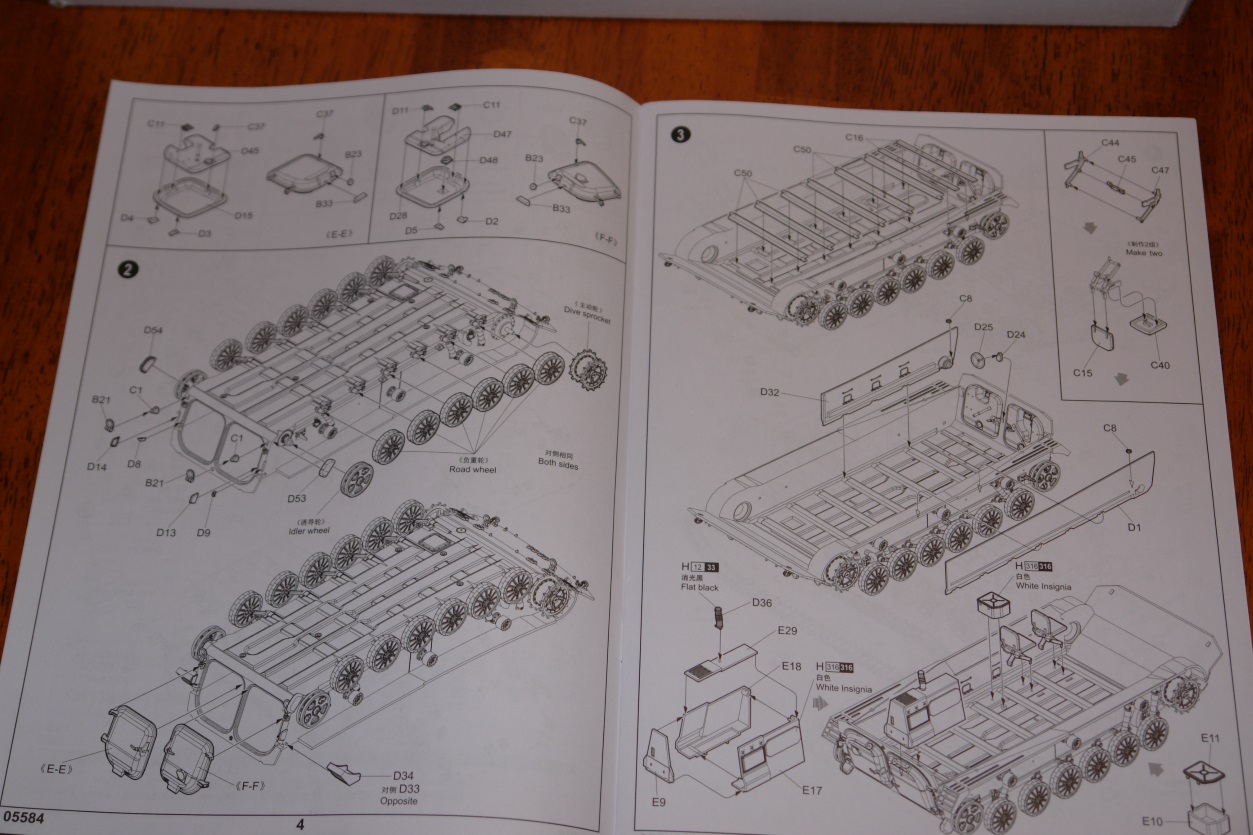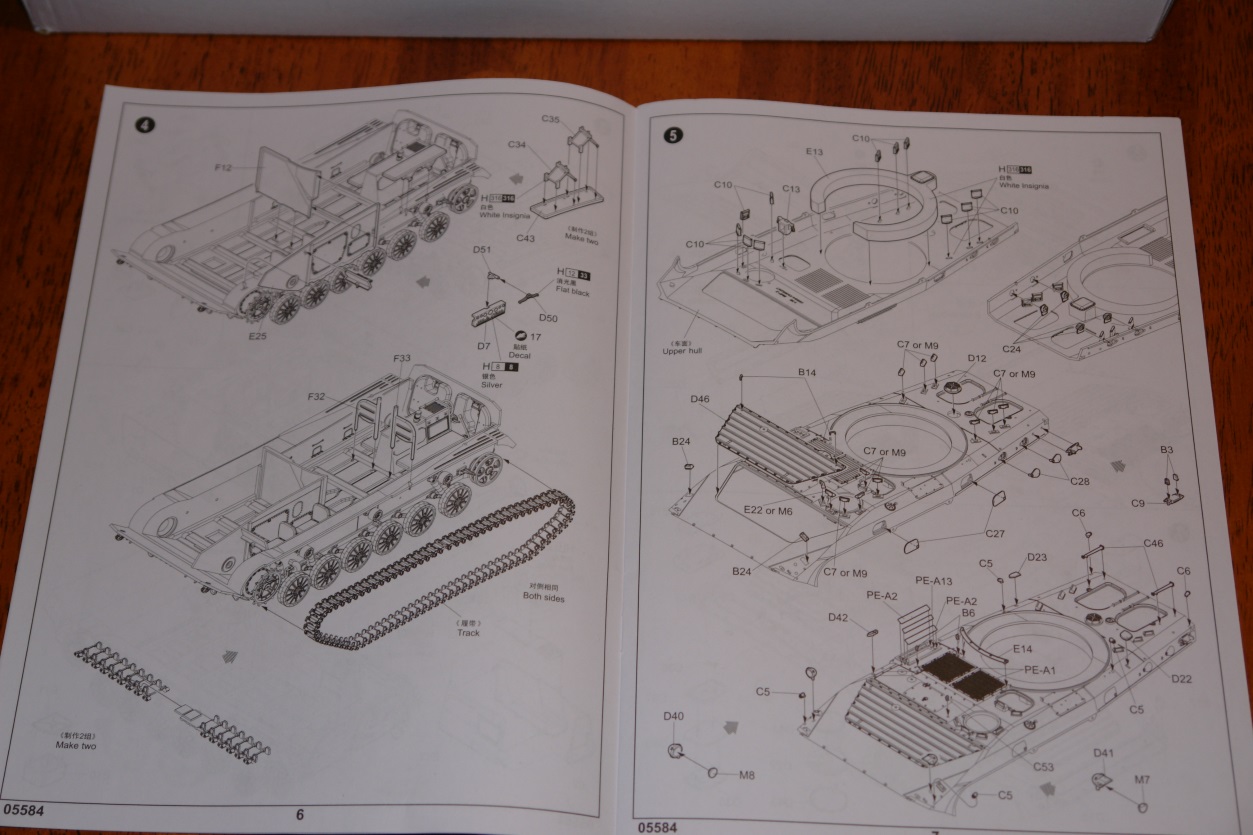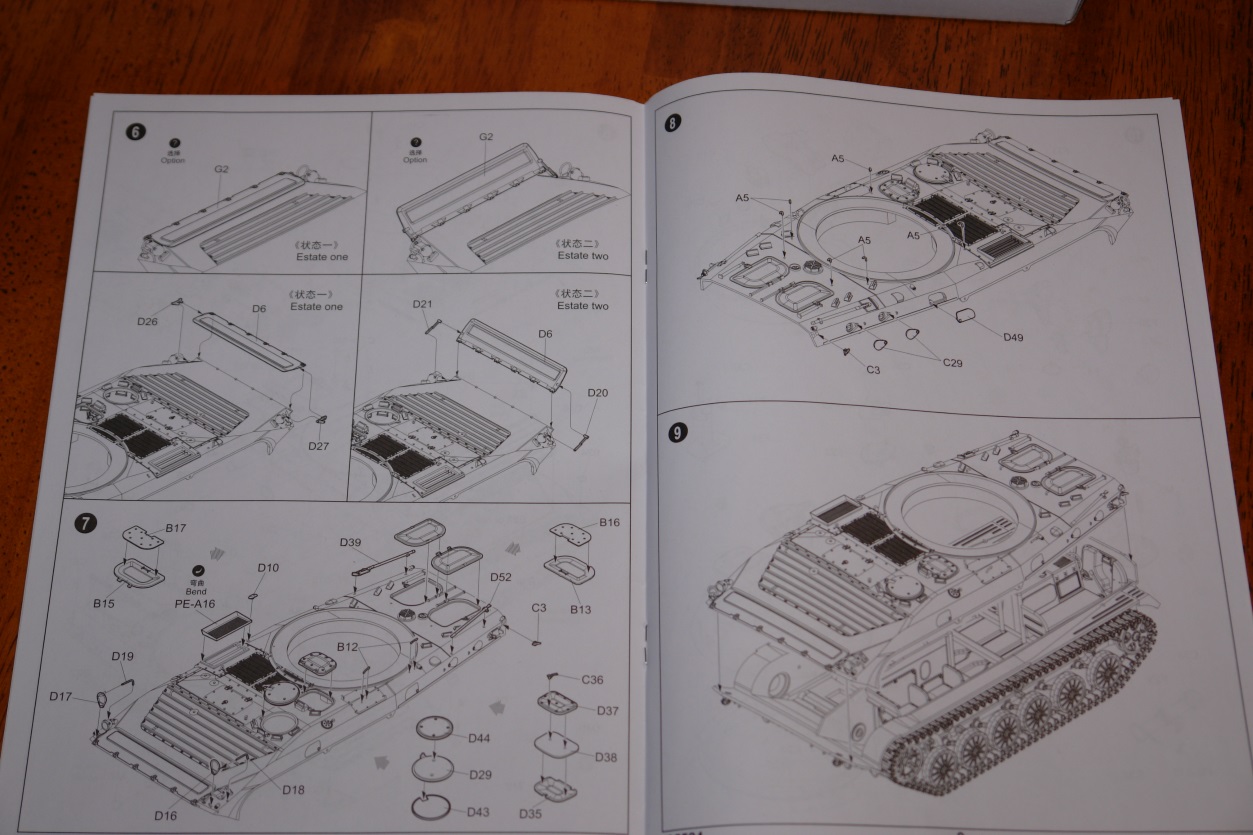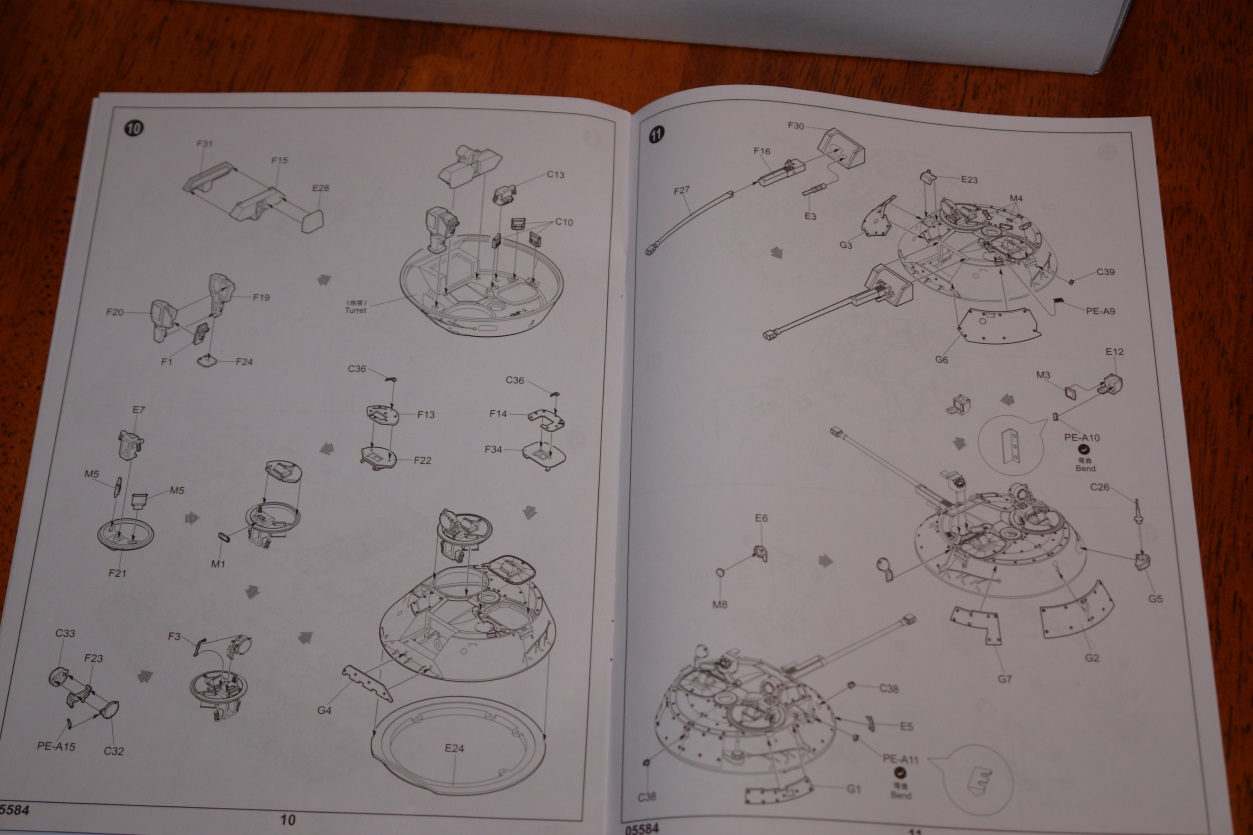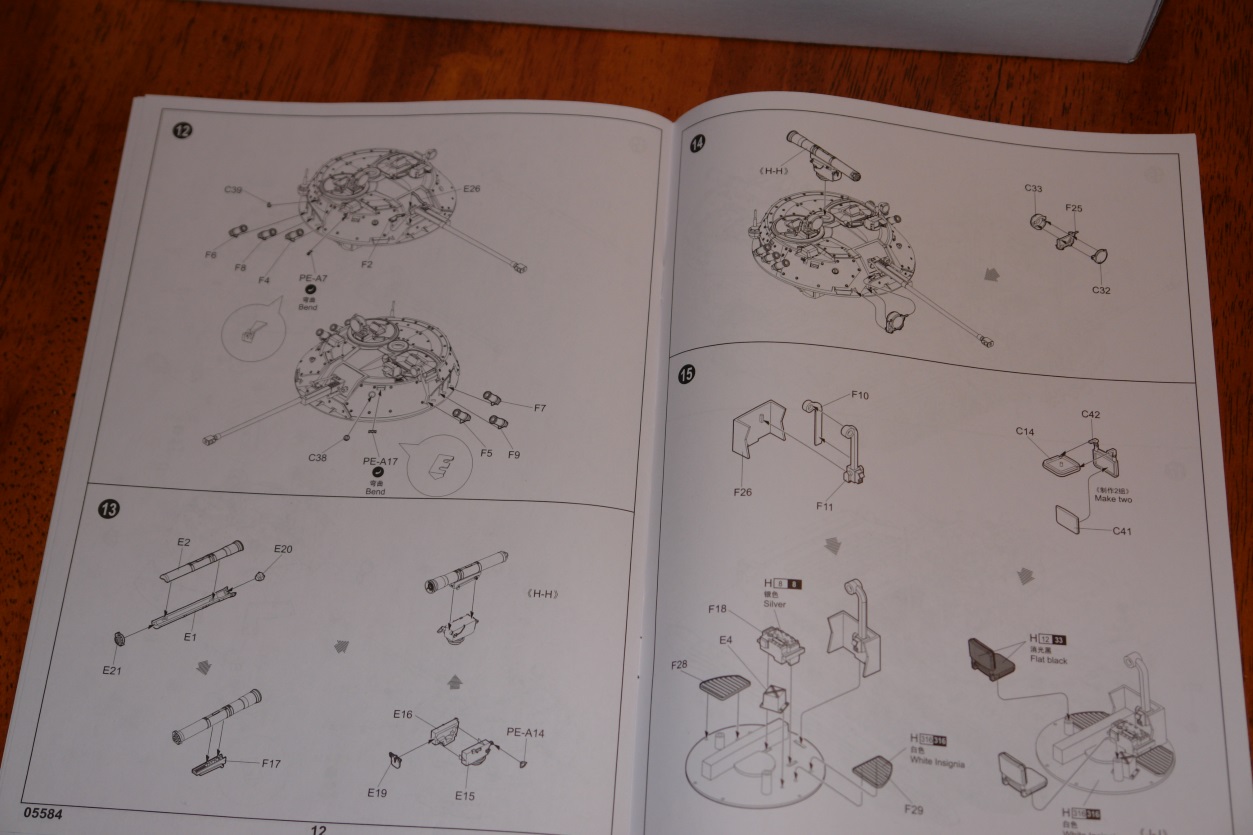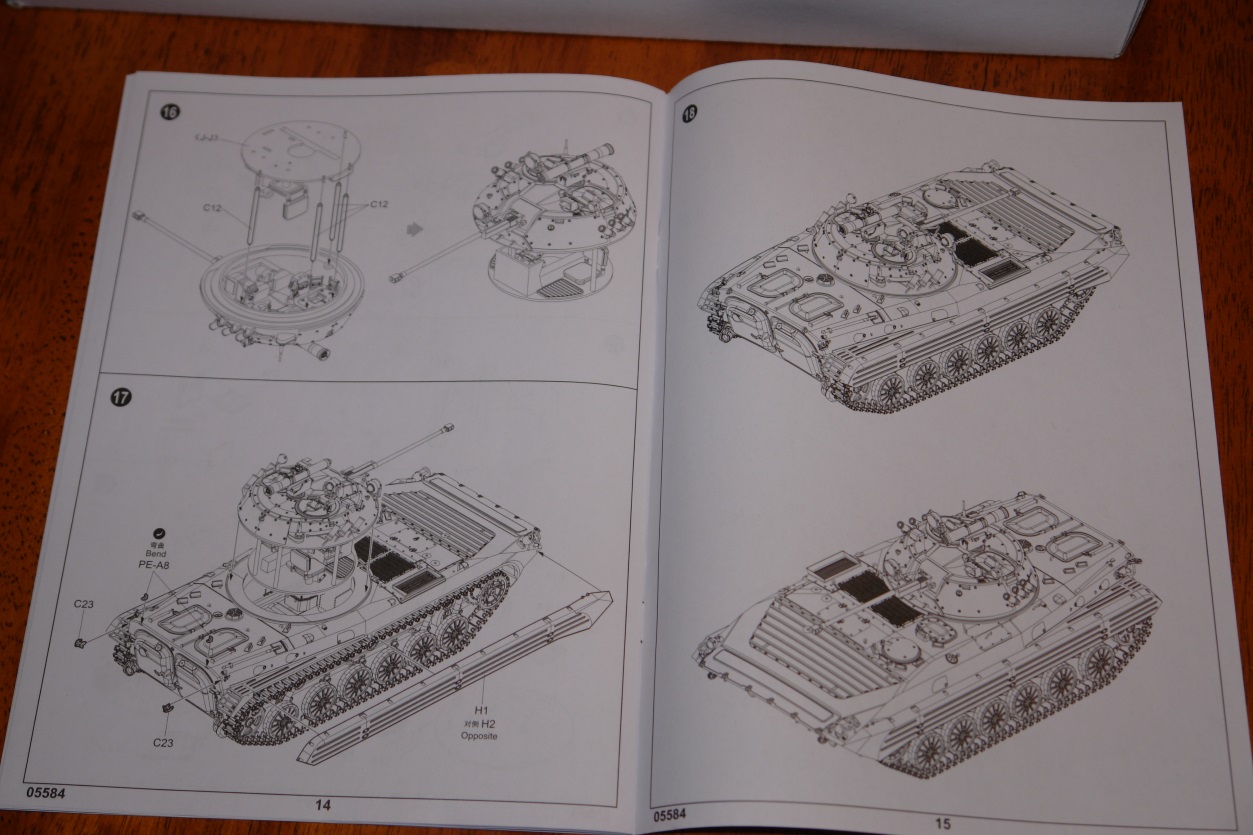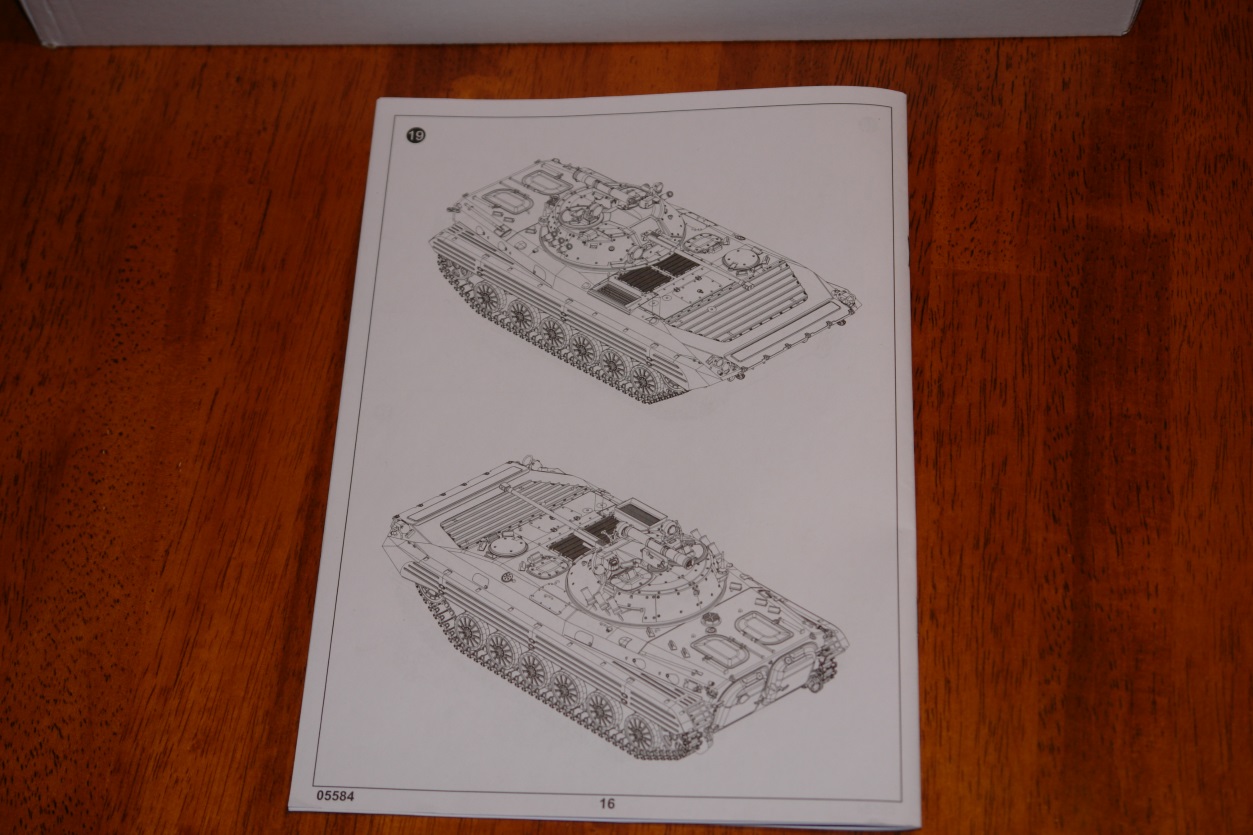 A nice touch is in the colour profiles. Trumpeter has actually labeled each profile so you know what each one is. I think this has long been a complaint. They have done a number of colour schemes with the colours and profiles being contributed by Ammo of Mig. If there is anything to say about it,it's confusing. There are 7 "slots" but 13 different vehicles. One of which is not labeled. No matter. What is so cool about these is they run the gamut from early Russian all the way to the current Ukrainian and Syrian conflicts. So much choice means one would probably want to buy more kits. I know I will.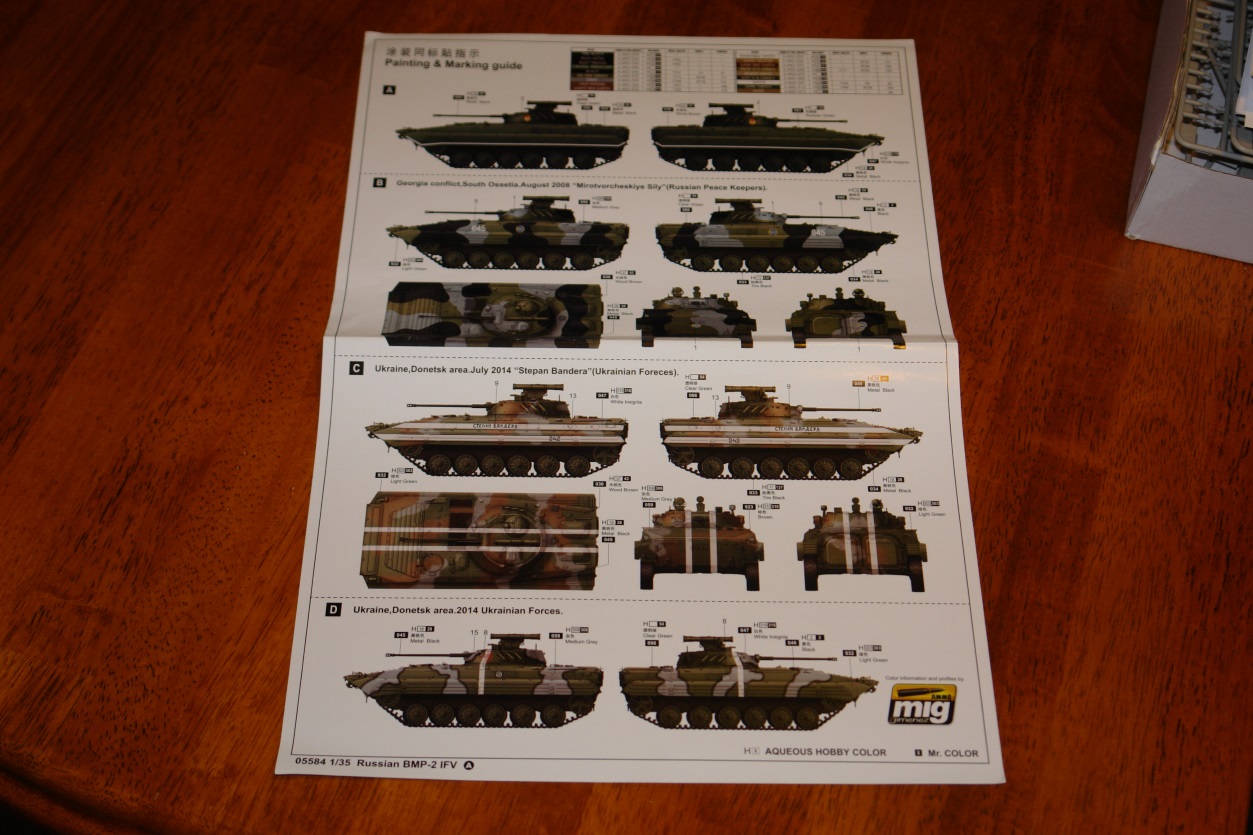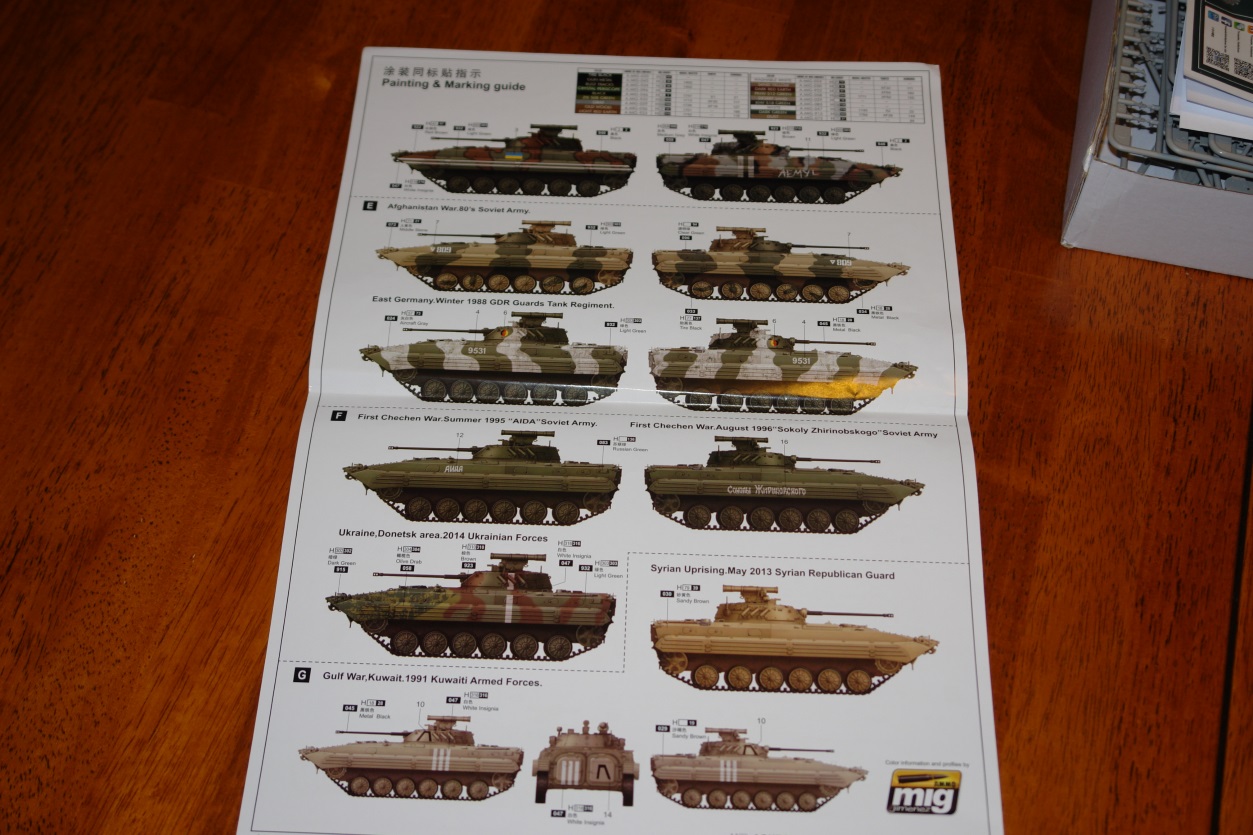 Parts are cleanly cast and some quite petite. The is 1 clear sprue and 1 sheet of PE. The BMP-1 had 2. One thing that surprised me was that they give you rubber band tracks. In the BMP-1P they were links.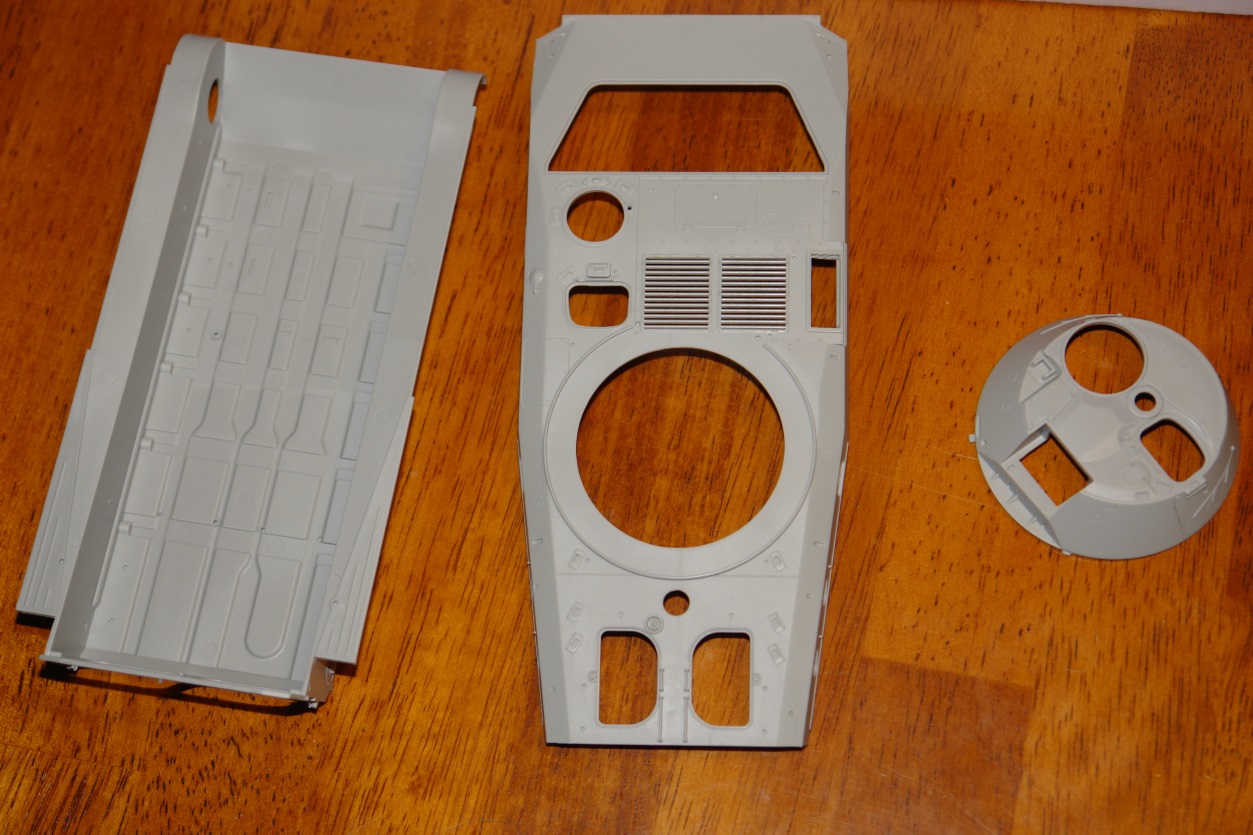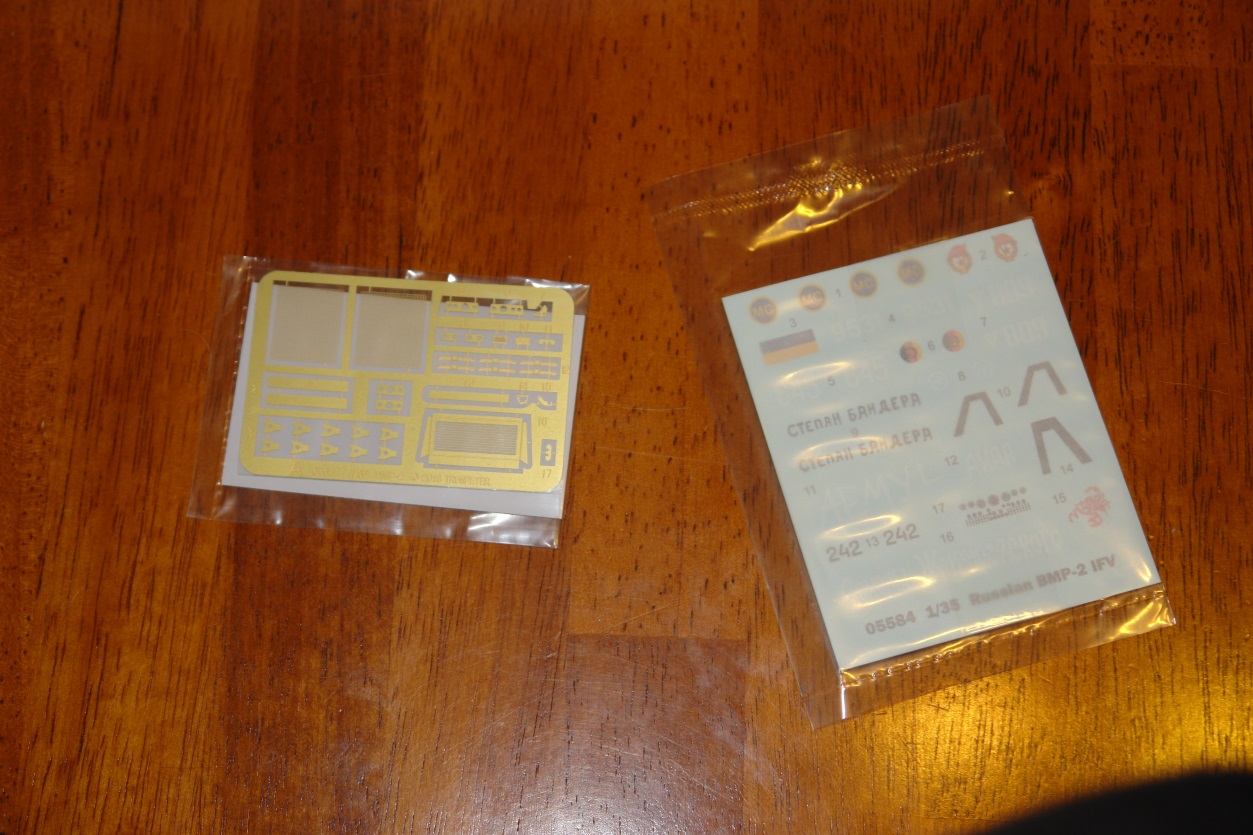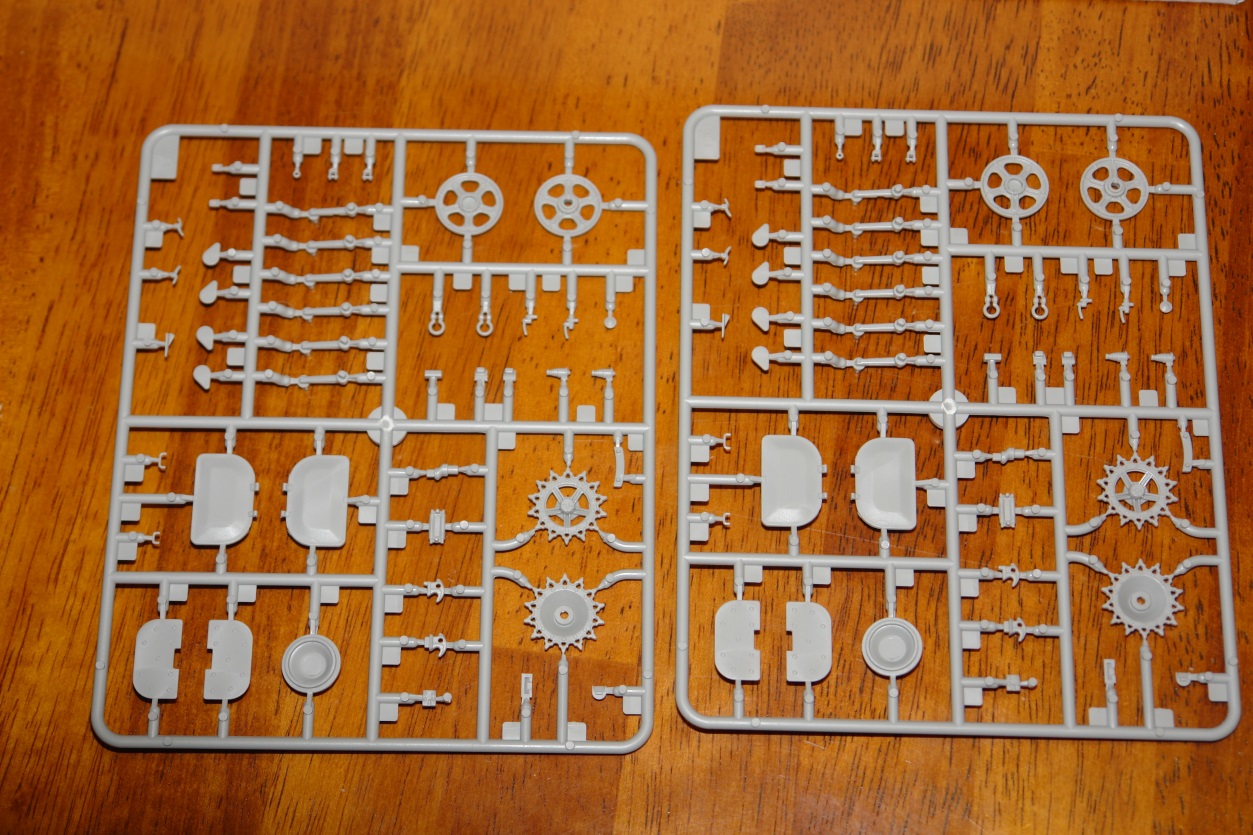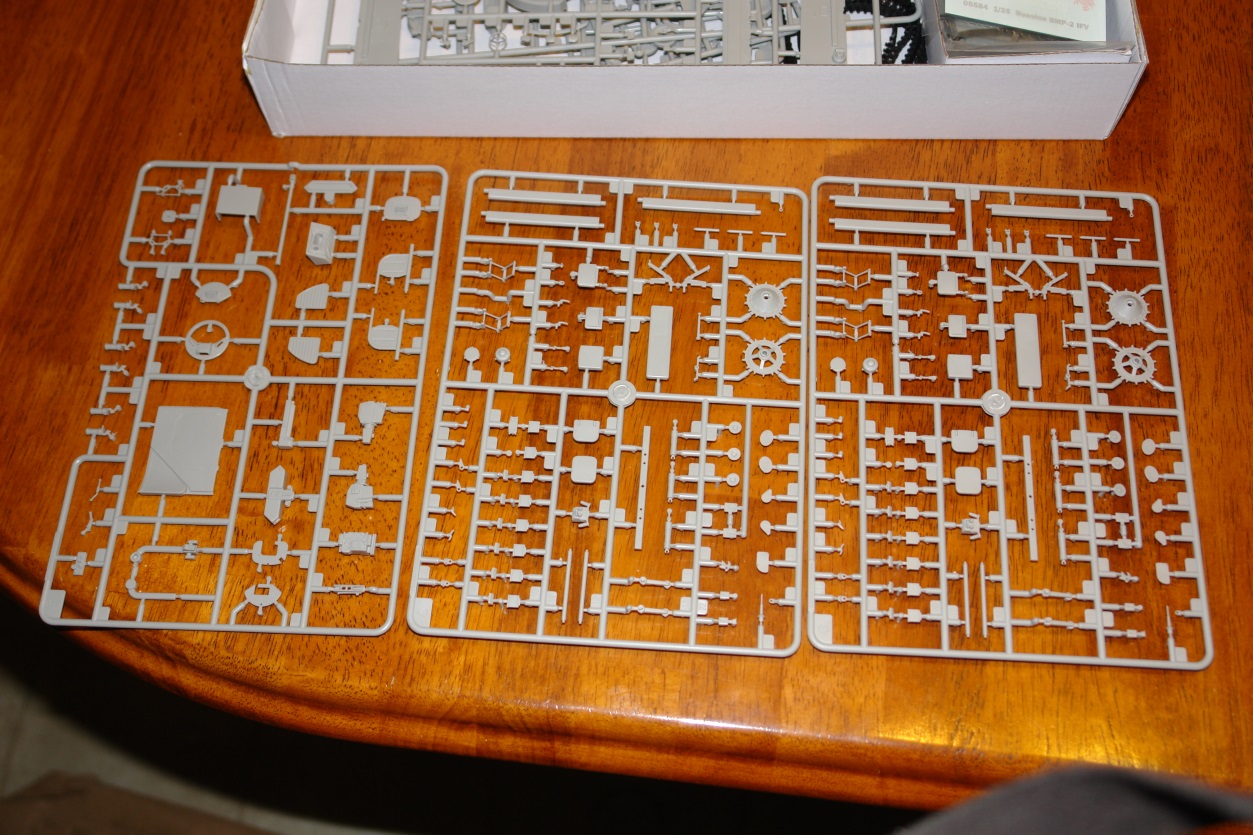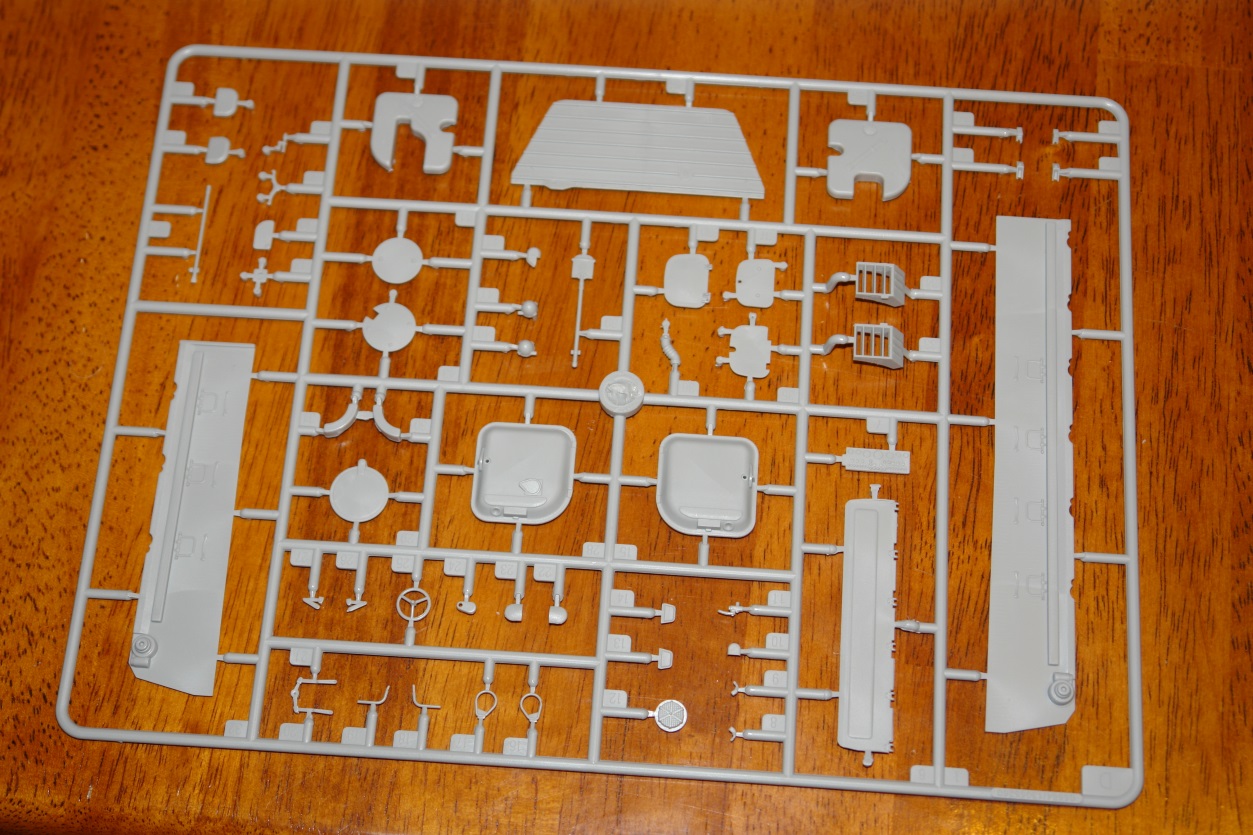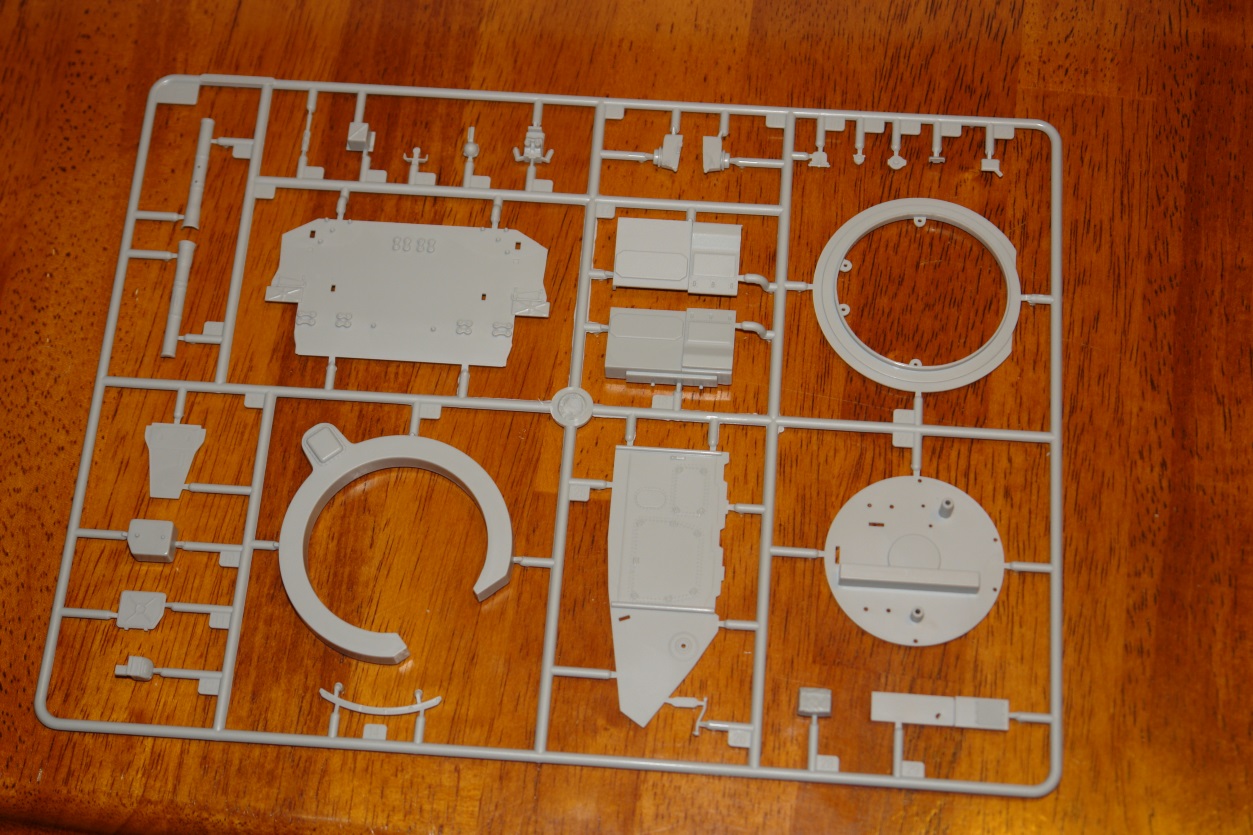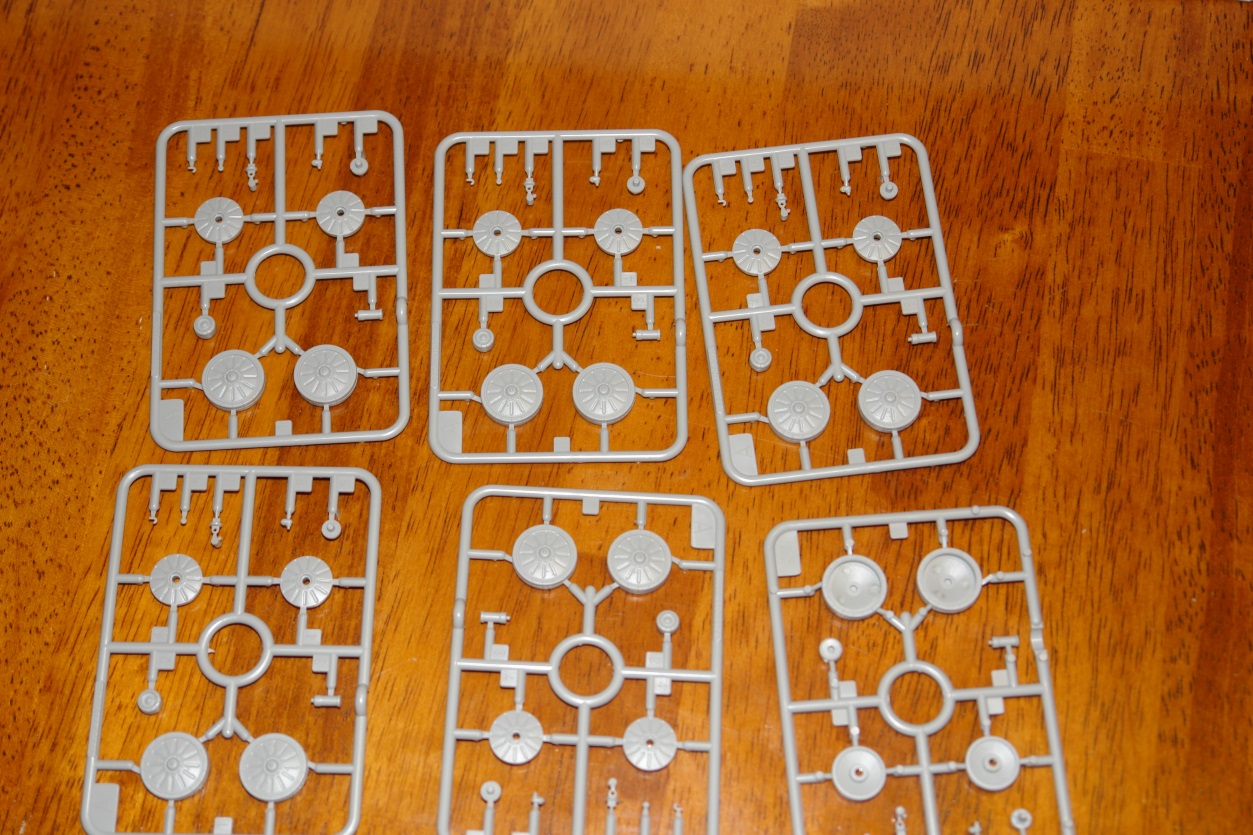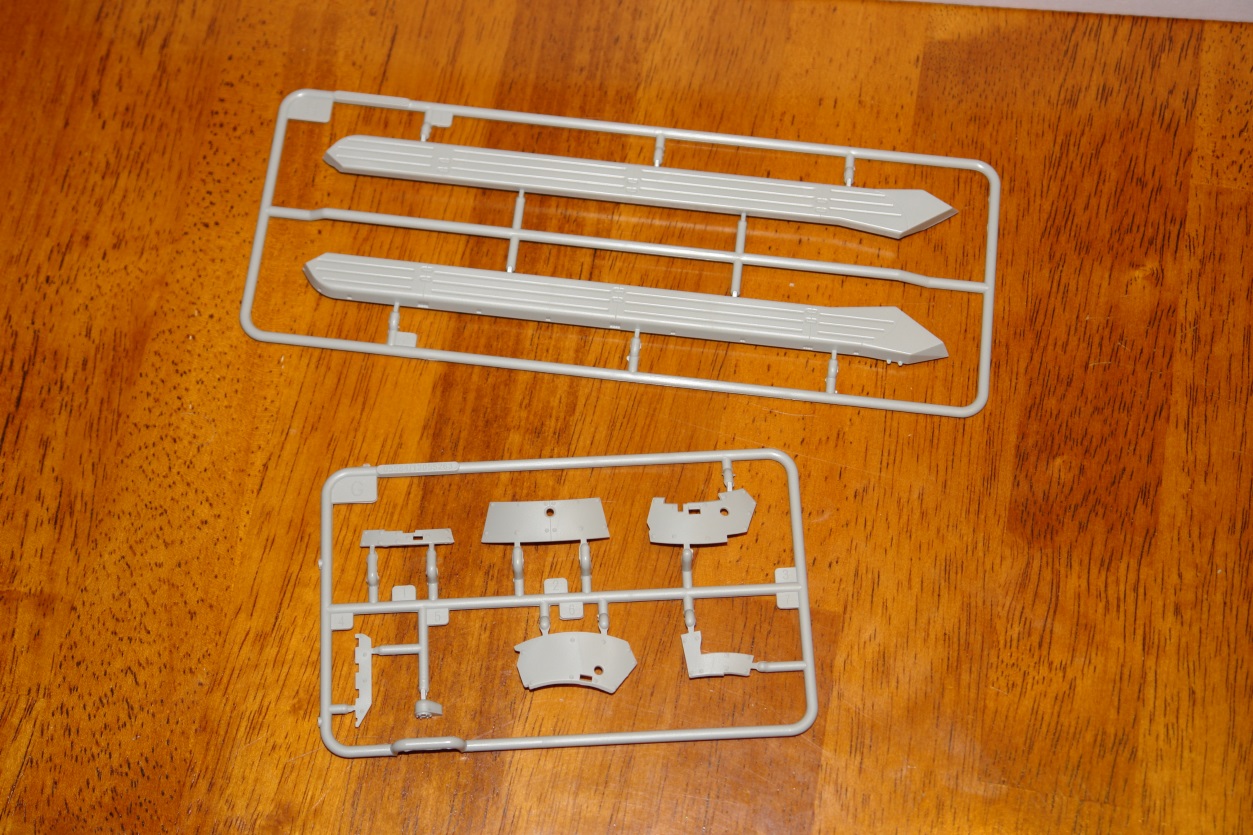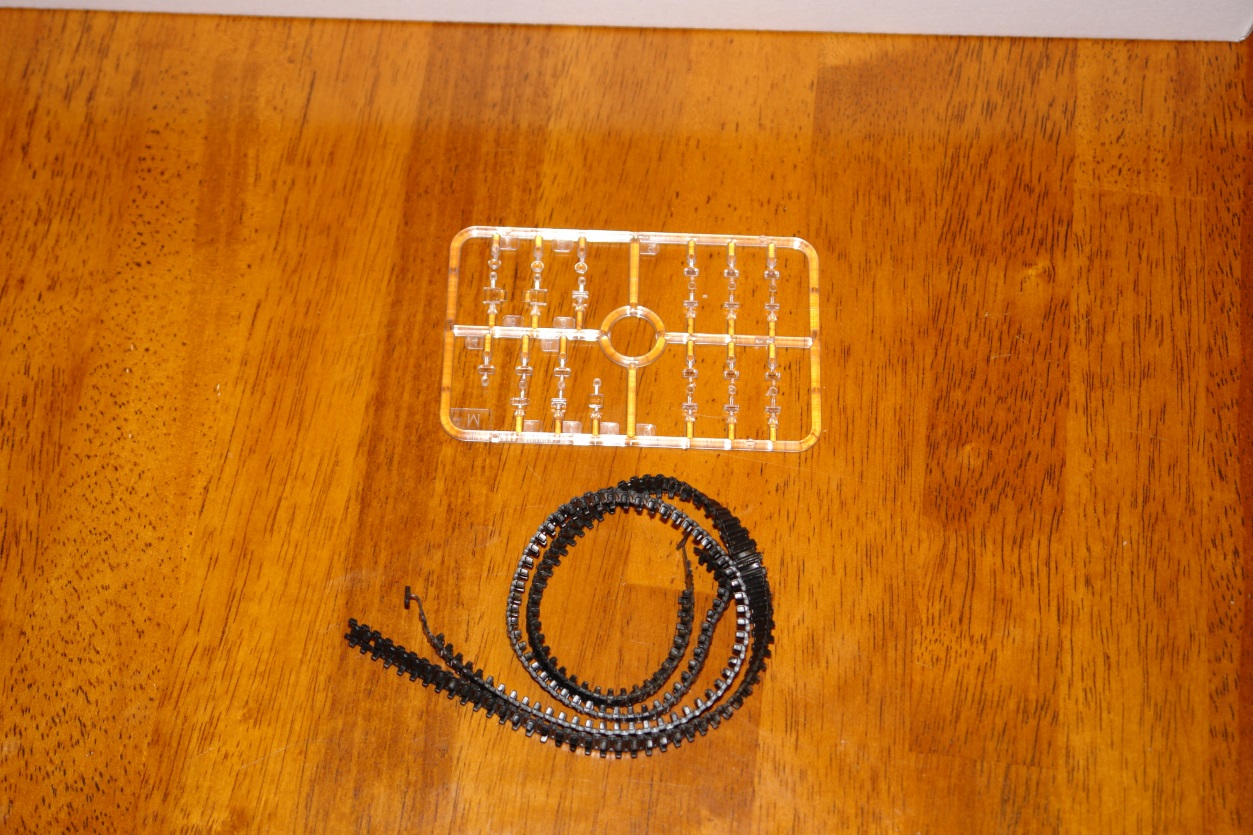 If you are a fan of modern Soviet armour, or want something to model one of the modern conflicts, this is the kit for you. So many different schemes and areas where they fought means thiswill be a very popular kit.
Looking at pictures it looks good to me. I'm not well enough versed on the real thing to tell you if this is exactly like the original. But it looks like a BMP-2 to me.
Thanks to my long suffering wallet for this kit.
Discuss this article in the forums (6 replies).
Details

Category: Reviews and News
Created on Tuesday, 16 December 2014 10:48
Last Updated on Tuesday, 16 December 2014 10:48
Published on Tuesday, 16 December 2014 10:48
Written by jknaus
Hits: 1121
Nuts and Bolts vol 33 Review
The newest Nuts and Bolts is now available. Leichte Feldhaubitze 18, GW II für le.F.H. 18/2 Wespe and Hummel-Wespe is about not only the Self Propelled Gun, the Wespe, but also the weapon that it hosted. Included is a vehicle I had not know existed previously, the Hummel-Wespe, and you have quite a bit of value in one neat package.


Read more: Nuts and Bolts vol 33 Review
Discuss this article in the forums (4 replies).