Details

Category: Reviews and News
Created on Saturday, 21 January 2017 09:41
Last Updated on Saturday, 21 January 2017 10:36
Published on Saturday, 21 January 2017 02:00
Written by jknaus
Hits: 1891
To the Gates of Moscow with the 3rd Panzer Division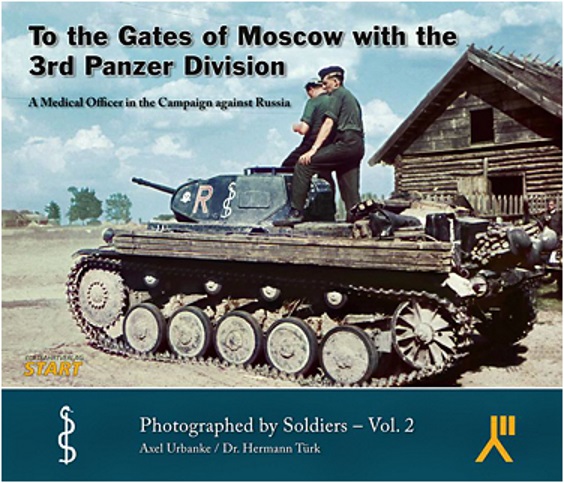 Volume 2 of Luhftfahrtverrlag Starts Photographed by Soldiers, this is the diary of Dr. Herman Türk accompanied by his own photographs on the march into Russia over a period of a year.
Luhftfartverlag Start is in its 10th year of publishing quality German military history.. All of their books are very well done, but the Photographed by Soldiers are an exceptional series. I have previously reviewed the fist book in the series, Panzer Soldier in Africa and Italy 1942-45 and was quite impressed. It was a natural that I would immediately order this book and I was not disappointed.
Surgical Assistenzsarzt Dr. Türk (Medical Second Lieutenant) moved with the 2nd Platoon of Sanitätskompanie 522 from Berlin to the German- Soviet demarcation line near Brest-Litovsk in Poland. His daily journal details his push to the east accompanied by a great many photographs he took along the way. The the journey continues until his serious wounding and ends on Dec 5 1941 when he starts the trek back home. Seriously injured the last chapter recounts his medivac, subsequent surgeries, and recuperation over the year and a quarter it took for him to heal.
The book is hard cover and weighs a hefty 3.5 Kg or almost 8 pounds. 568 pages with 444 photographs of which 244 are glorious colour. 40 colour maps help show the movements. A daily summary is included to put the Dr's writing in context.
As can be seen the colour photographs are vivid and very crisp. These are some of the best I have seen.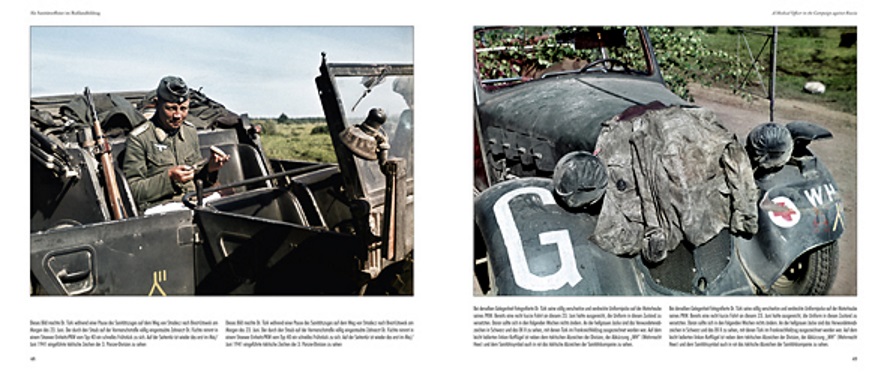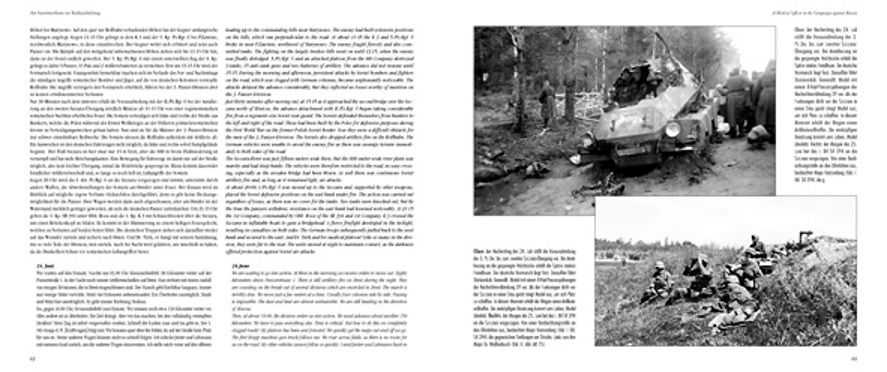 The black and white pictures likewise are high quality. And the maps are large and easily understood showing what has been happening.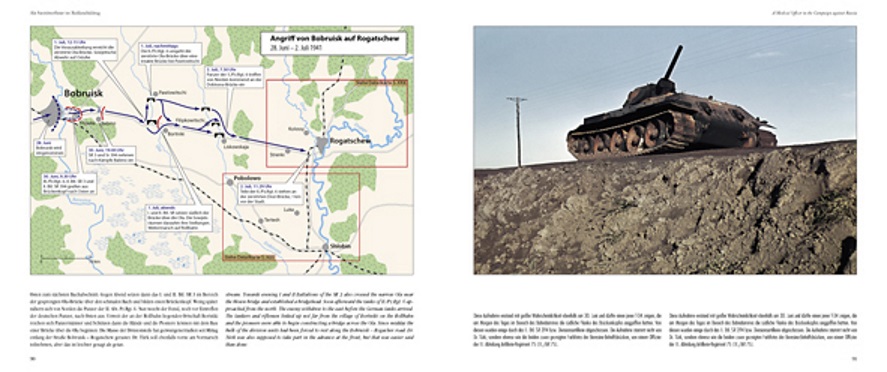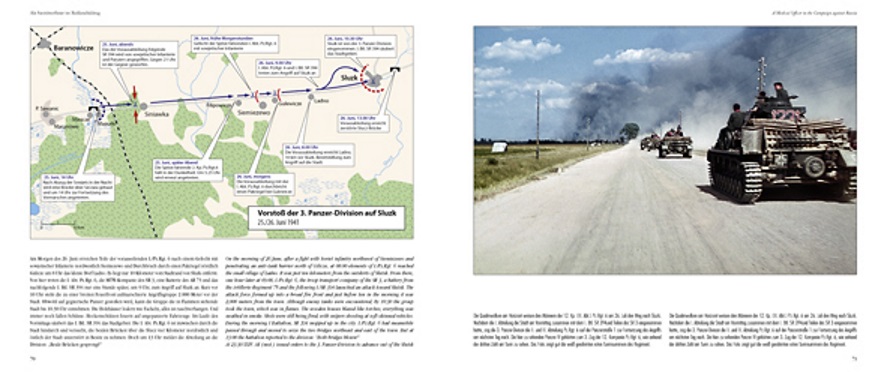 Combat photography is real and not the usual staged affair commonly seen.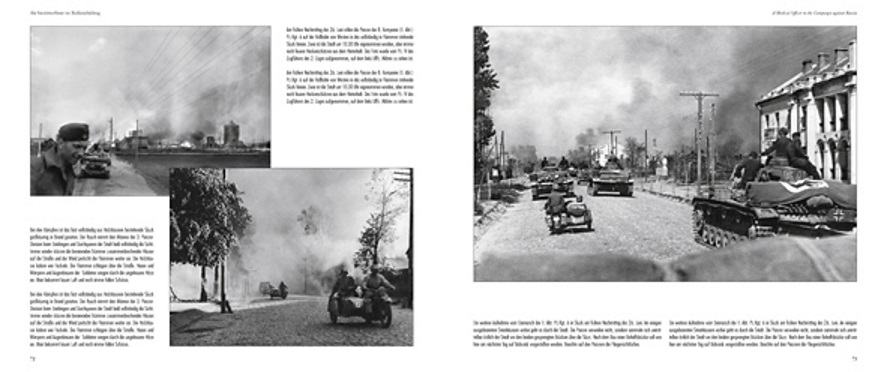 Overall I can not say enough about the quality of photographs and the excellent writing in this book.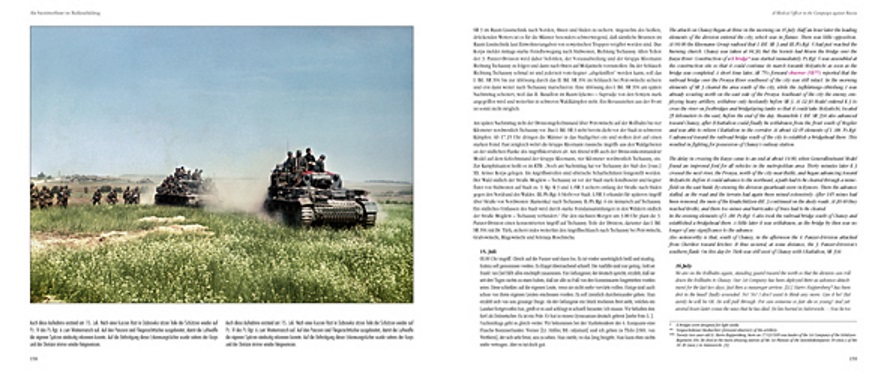 All in all this is a fantastic book and one I would highly recommend to anyone with an interest in WWII. As a matter of fact if you want just one reference book in your library, this is the one to get. If there is anything that set me back it would be the few photos of dead and wounded. But considering it was a Doctor taking the pictures that should be expected, let alone that war and combat are a messy dangerous places and you cant sanitize them without losing site of their nature.
Historians will find this of great interest and modelers will be awed by the colour pictures for reference and for painting and weathering their kits. The human interest makes this a compelling read. This is an awesome new addition to my library. As a side note I was not aware that the German Doctors would do patrols and yet that is where the good Doctor was injured. I was awed at his strength and courage during the last few days of combat functioning in extreme cold, injured, and in several fights before being sent home. What an eye opener.
You can buy this book direct here for 79.00 Euros plus shipping, from JJ Fedorowicz here for$175.00, from RZM here for $130.00 plus shipping and I am sure from any reputable book seller. Thanks to my aching wallet for this review copy.
Discuss this article in the forums (7 replies).