Tools
Details

Parent Category: Reviews and News
Category: Tools
Created on Wednesday, 02 May 2018 13:44
Last Updated on Wednesday, 02 May 2018 13:44
Published on Wednesday, 02 May 2018 13:44
Written by Paulw
Hits: 1515
Sparmax Gp-50
Airbrush selection tends to be personal. Decisions made on a variety of factors from how good it looks to the action. Spray patterns and a myriad of of other features. For me it is function and cost of the unit but with the variety of paints and primers out there I wanted to get something that could handle the heavier viscosity of primers like Vallejo's polyurethane surface primers and the new Stynylrez. While these primers work well thinned with many of the available concoctions out there I still wanted to be able to just spray straight out of the bottle.

I have used many different brands of air brushes in the past few years but none has done the job for me as well as my Sparmax Max 35.





This is a .35 mm gravity fed dual action brush that is on the order of Iwata and Grex. I came upon this brush by accident while looking for a suitable brush that tickled my fancy. I was surfing through some ads and noticed that Tamiya had their own airbrush system so I did a little more research and found out that at the time Tamiya was using Sparmax for their systems.

Sparmax manufactures an extensive line of air tools out of Taiwan. Large scale industrial as well as home and hobby uses can be dealt with using their products. I happened to stumble upon my Max 35 at one of the national hobby chain stores with a 40% discount coupon and I walked out with this brush for a grand total of about $47.00 plus tax. I have been using it for about 7 years now with only one part that needed to be replaced because of aggressive cleaning. That little .35mm tpm only ran me about $5.00 shipped.





Now I needed a bigger tip size to handle the heavier paints that I wanted to use so I decided to go looking again and came across the Sparmax GP-50 spray gun. Guaranteed to be compatable with my 2 gallon compressor and a nice .50 mm tip. This pistol grip airbrush can be had for anywhere between $70 and $120. Still much less that the higher cost brushes. It looks nice and surprisingly it has a good solid feel.
It is a side feed dual action brush with two sizes of color cups. 15cc and a 7 cc.





I couldn't wait to give this thing a go so I stripped it down and cleaned as much of the manufacturer's lube out of it then assembled it together again. It comes apart rather simply and most of the parts reflect the .50 mm size. The tip to me looks robust almost huge. All of the threads are sharp and the chrome plating is done rather well with no peeling.

I put some cleaner in the smaller cup and shot it through the gun and out came a rather forceful cone of spray. Man this should cover very well. I then tried some Vallejo paint directly from the bottle and this is where I ran into a problem. The brush started sputtering and spitting and left quite a bit of material in the cup. I took the cup off and did some examining and found out that the channel thet runs through the cup to the brush is of a real small diameter. OK, so now it won't spray the thick stuff. I thinned it out to about 60/40. Then I shot it again and had a much better result. I sprayed some black paint on an old plastic sign card and with just a couple of passes it proved to spray and cover a given area in just a couple of passes.





All in all Even though this brush is a disappointment in that I can't use it for what I wanted to I am sure that with the right pressure that I can get some good coverage in a larger area. I did come away from this thinking I can really use it for thinner paints Like the AK Xtreeme metal lines for covering a larger areas but I kind of think that won't be too often though.

I will have to wait until later to get the proper spray system for those heavier colors and primers. They're out there.
Discuss this article in the forums (3 replies).
Details

Parent Category: Reviews and News
Category: Tools
Created on Thursday, 07 December 2017 17:00
Last Updated on Thursday, 07 December 2017 19:42
Published on Thursday, 07 December 2017 17:00
Written by moon puppy
Hits: 1261
HAKKO FX888D Intro

Over the years I have been back and forth over getting a resistance soldering station but I just could not pull the trigger on $400+ for something I may not use that often.

Biggest problem I have had with soldering is the heat and the tip. Most of our soldering irons we get a the local shops are not made for detail and small application, just utilitarian in nature. The big Waller gun I have heats up nice but it's heavy and has limited selections of tips. The smaller irons are generally 25-35 watt, takes a while for them to heat up and the tips are still rather big.

Allow me to introduce you to my new Hakko FX 888D BY (Blue and Yellow) soldering station, they have a silver model also.

Read the technical info about the FX888D here. I'll not get into all this because it's lost on me, I just need heat!

www.hakko.com/english/products/hakko_fx888d.html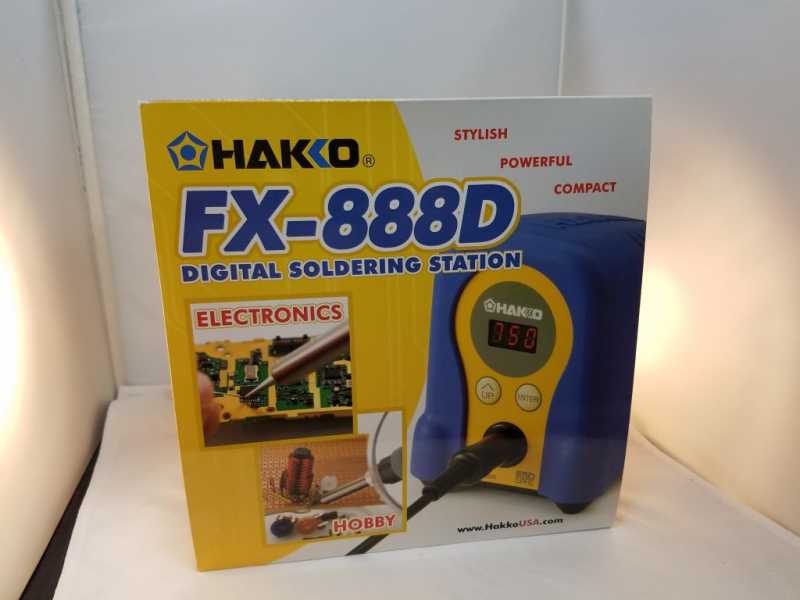 Stylish, Powerful, Compact. Just like the box says.
Read more: Hakko FX888D Soldering Station
Discuss this article in the forums (18 replies).
Details

Parent Category: Reviews and News
Category: Tools
Created on Wednesday, 16 March 2016 06:51
Last Updated on Thursday, 17 March 2016 21:01
Published on Wednesday, 16 March 2016 06:51
Written by Iron Mike
Hits: 2737
While browsing the tool section at Micro Mark last week, I came across the #86485 Jewelers Miter Jig and thought it would be a good addition to my arsenal. The jig is well made, it is hardened steel to allow the use of files to finish up the workpiece. There is a stop bar that can be adjusted for repetitive cuts, it is easy to adjust and removes when not in use. The grooves accommodate either square or round stock easily.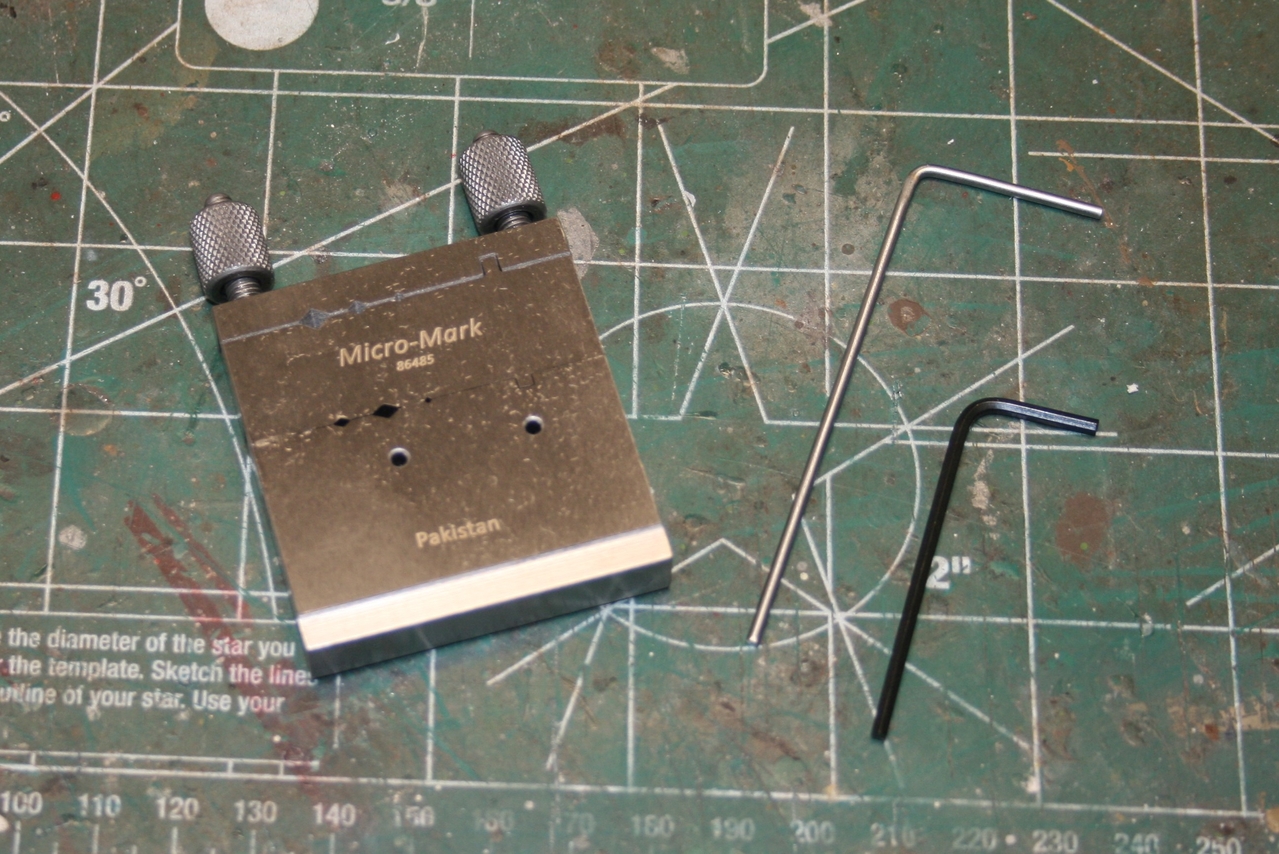 I cut a lot of aluminum tubing building cars and couldn't wait to try it out. A piece of K&S aluminum chucked into the vise.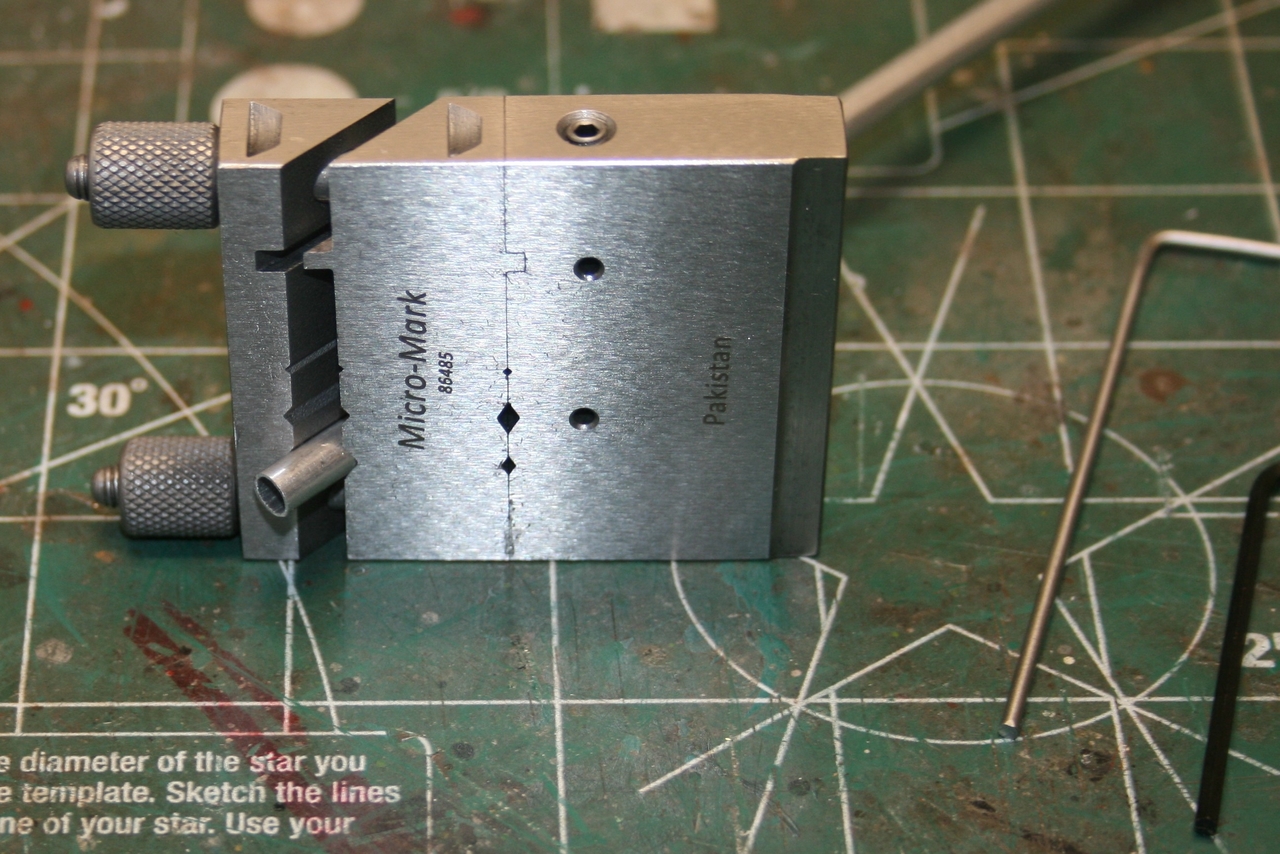 If you plan to make more than one piece, here is the stop bar installed.
Read more: Micro Mark Jewelers Miter Jig
Discuss this article in the forums (5 replies).
Details

Parent Category: Reviews and News
Category: Tools
Created on Sunday, 01 October 2017 14:30
Last Updated on Saturday, 21 October 2017 10:31
Published on Sunday, 01 October 2017 14:30
Written by reconron
Hits: 994
DSPIAE Single blade nipper 2.0
One of the very best cutters ever,in my humble opinion.

Single bladed,the cutter part has one extreme sharp blade opposing a flat stopper surface.
To ensure the durability of the blade,fatigue tests (5000 cuts with 4 mm plastic rods) were run during the product
development stage.

It comes in a box containing the cutters,instructions in Chinese and English,leather holster and plastic cap,
anti rust oil, cleaning cloth and the adjustment tool for the limit regulator (used from forcing the blade and stopper face too much to prevent damaging the sharp cutter part)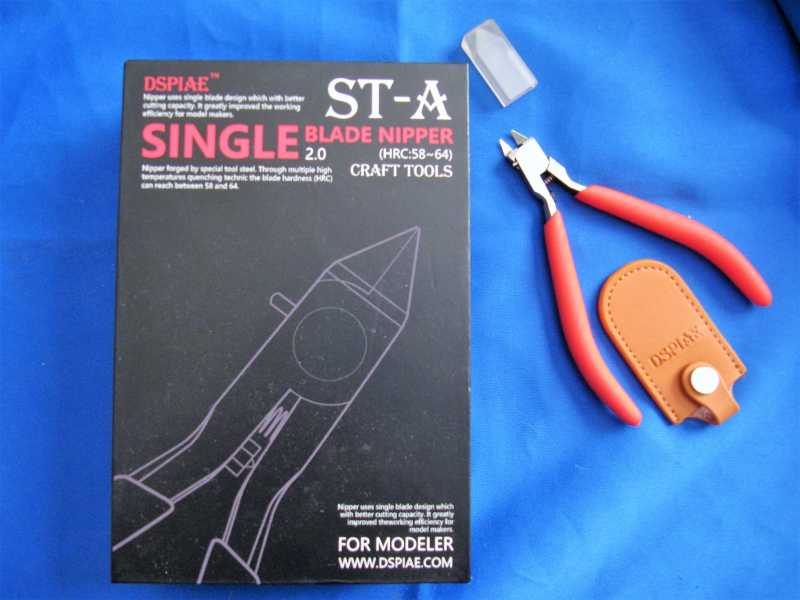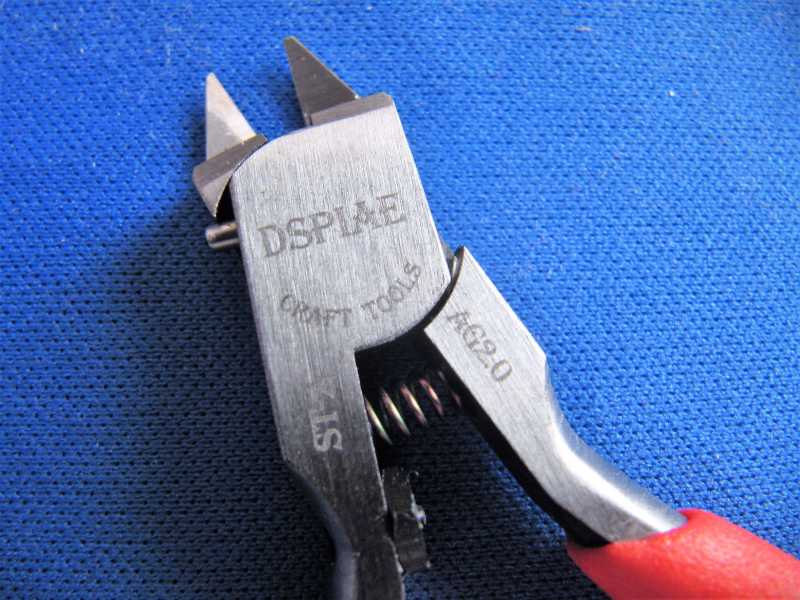 Read more: DSPIAE Single blade nipper 2.0
Discuss this article in the forums (18 replies).
Details

Parent Category: Reviews and News
Category: Tools
Created on Saturday, 25 July 2015 07:26
Last Updated on Saturday, 25 July 2015 07:26
Published on Saturday, 25 July 2015 07:26
Written by ausf
Hits: 1909
Iwata HP-TH
Full disclosure, I love Iwata. I purchased my first, the HP-BC2 for use with makeup EFX 33 years ago on the fourth floor of the original Pearl Paint in Manhattan. It was well over $300 (my first car around the same time was $200). I remember it was the fourth floor because I had to take a freight elevator to get to this exotic land of airbrushes, where no one but photo retouchers ever ventured, where a hunched, old man peddled wisdom. I still use that very same brush today and didn't feel to the need to get another until about two years ago when I wanted to try a gravity feed for quicker color changes (Iwata HP-AH)

Recent discussions regarding proper spray coverage for primer and large colors prompted the need for a larger pattern brush. After looking at the ABs mentioned in Paul Budzik's videos, even the lowest priced, the Iwata Kustom 9200 was out of reach for me in the low $400s. I couldn't justify that cost for something that would mostly be used for primers and clear coats.

I was wrong, both on the price and usage capabilities.

I've been buying a lot of stuff from Japan over the years, from books, cooking utensils and supplies to model kits, and there's one strange phenomena regarding what is exported and what is sold in Japan. A great example is a 1/16 Tamiya RC tank kit. The kits released in the Home Island market includes a Futaba transmitter, receiver, battery and charger. Same kit released for anywhere else has a transmitter shaped void in the packing, along with the teasing pages in the directions on how to setup the radio you're not getting.

Turns out Iwata does the same thing. There are the Japan market releases and there are the rest of us. In the US, The Hi-Line Professional TH is released as the Kustom K9200 TH. It includes a grip style moisture trap and beautiful aluminum case. In Japan, the exact same brush is released as the HP-TH in a simple cardboard box without the moisture trap.

The rise of Japanese shops selling to overseas customers has broken open many options, not just for wet stones and Nori, but a lot of other good things. I just bought a Hasegawa Scribber for $12 shipped as well as a Fujimi Claude for $8.80. This Iwata HP-TH was $154 on Amazon, in my hands in two days.

Okay, on to the brush:

As mentioned, you get a simple cardboard box: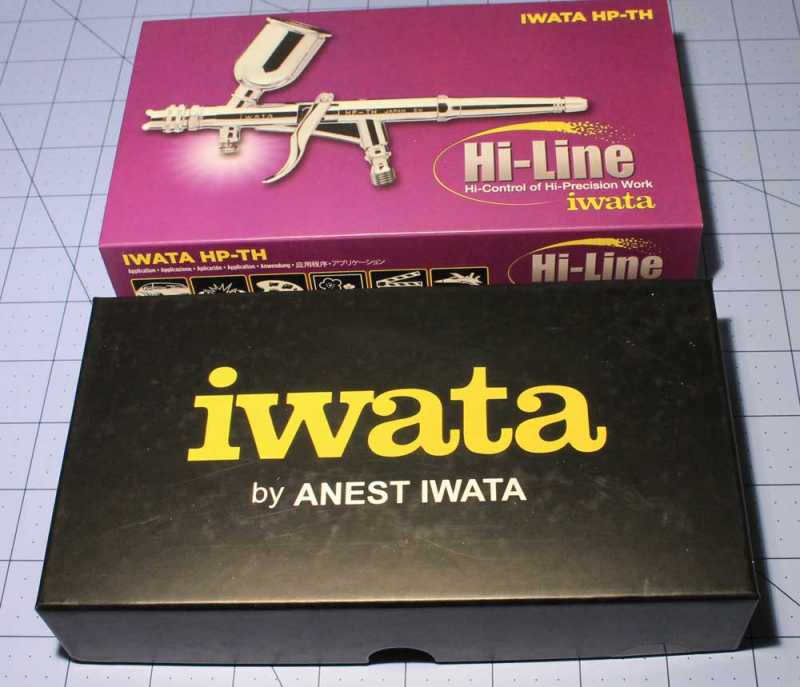 Inside you get the body, two air caps (circular and flat patterns), a sizeable color cup with lid, a small tube of Superlube, instructions (Japanese) and a Iwata bumper sticker.
Discuss this article in the forums (9 replies).