Details

Parent Category: Reviews and News
Category: Aftermarket
Created on Sunday, 20 February 2011 09:03
Last Updated on Wednesday, 22 May 2013 16:03
Published on Sunday, 20 February 2011 15:00
Written by sharkmouth
Hits: 1344
While not new, I did get these Wildcat seats to use on Tamiya's kit for an Operation Torch build.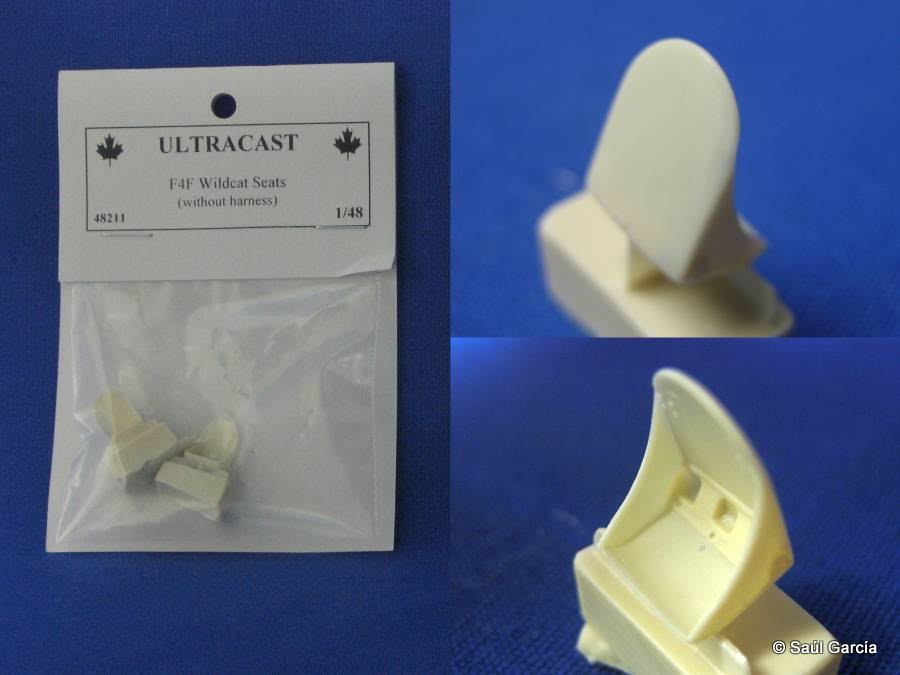 Set 48211 includes two seats without belts for $9.95CDN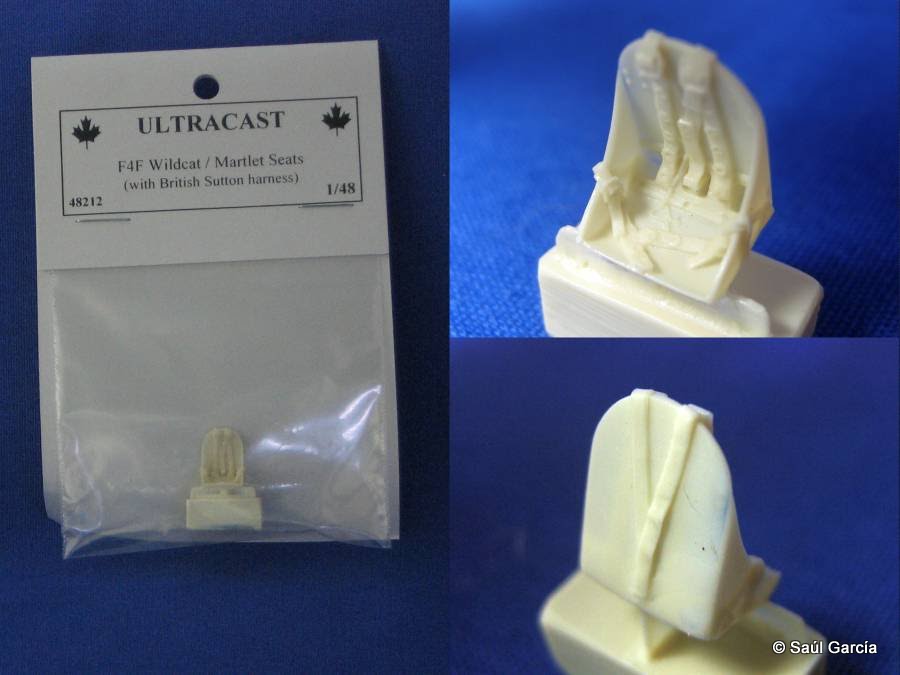 Set 48212 includes one seat with British Sutton Belts for $5.95CDN.
As expected, these seats are beautifully cast and simple to use as the replace the un-detailed kit parts. While mine are to be used in a Tamiya kit, they could also be used on other models such as Monogram's ancient Wildcat. As for accuracy, the seats are of one metal fabricated type.
Research shows another with stamped ribs across the back and sides. The Sutton belts are very well done even if the grommets on them are a touch overstated. The only thing not on them (and only seen when mounted) are the retaining tabs from the seat rails which would be seen above each represented slot on the back of the seat. The other alternative to resin seats are photo-etched ones which must be rolled, folded, glued or soldered, and increase the chance of making a mistake. As such, these seats are recommended as they certainly improve the appearance and are simple to use.
Discuss this article in the forums (4 replies).