Details

Parent Category: Reviews and News
Category: Aftermarket
Created on Saturday, 19 February 2011 22:41
Last Updated on Wednesday, 22 May 2013 16:03
Published on Sunday, 20 February 2011 06:00
Written by sharkmouth
Hits: 1695
Ultracast has been one of my favorite resin aircraft accessory producers for years.  I was happy to see  the release of Butcher bird tires as this one was an area which was lacking.  Now Ultracast has released four sets for the Fw-190.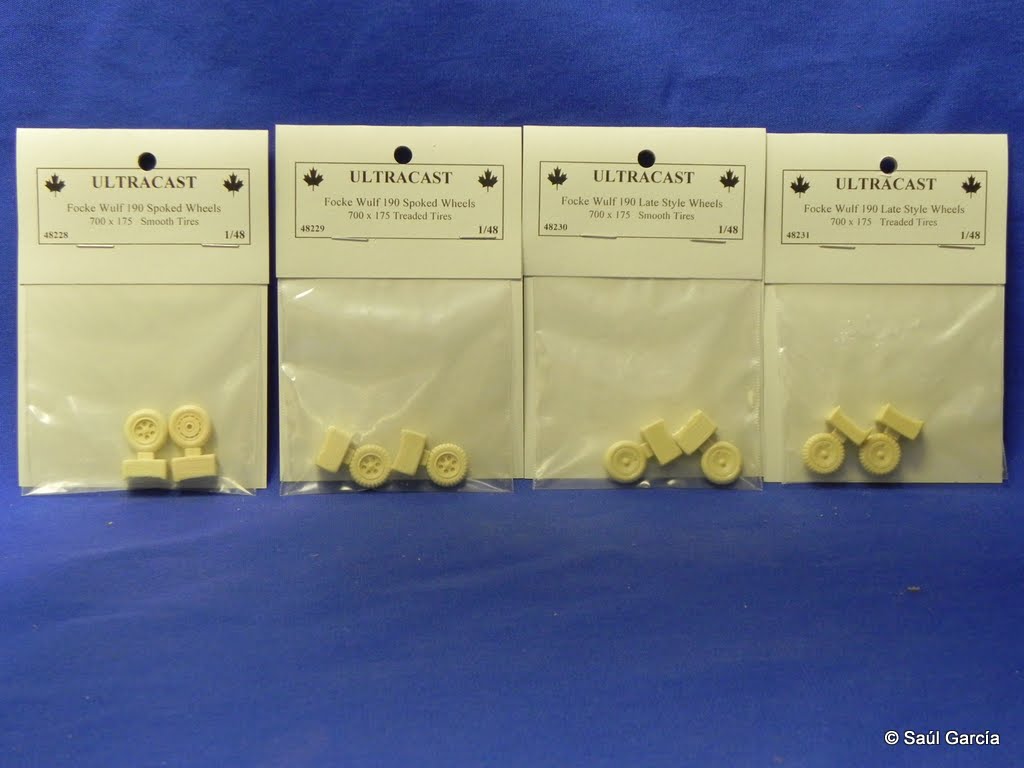 Each set comes in a ©Ziploc bag with a heavy paper header held in place with two staples.  No instructions are provided nor needed.  Inside are a pair of wheels cast to the exceptional standards of Ultracast.  None have any bubbles, voids, or pinholes but one did have a blemish (pictured) which was easily removed.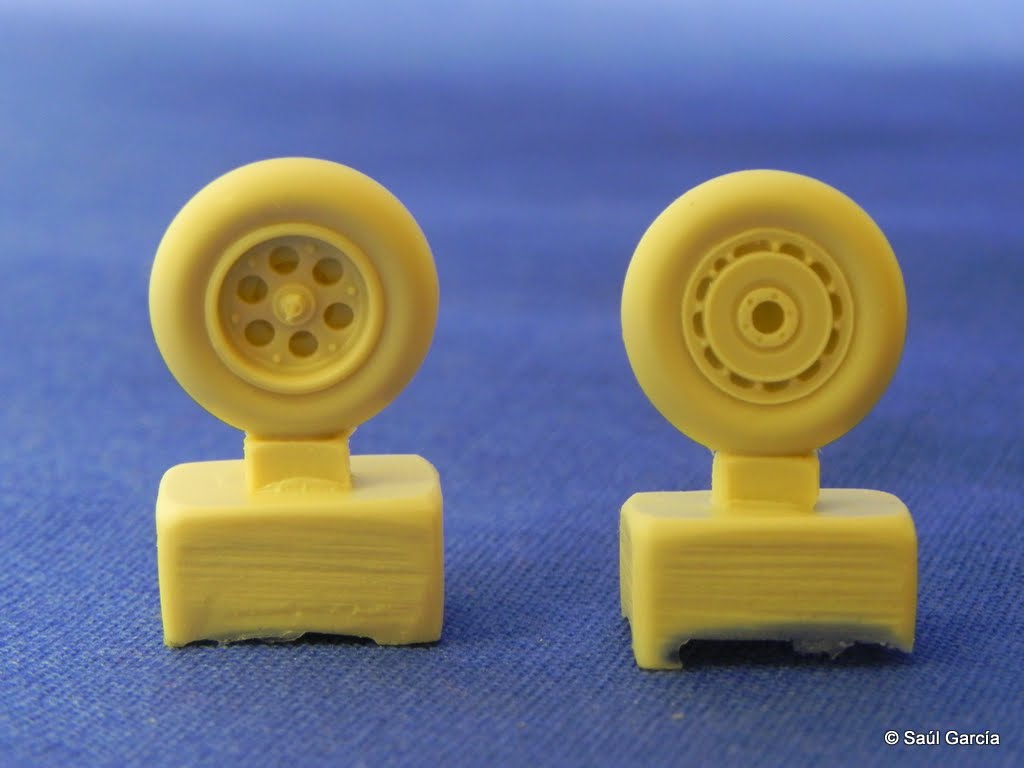 Set 48228 are the spoked wheel with smooth tread tires and is suitable for the Fw-190 A-0 through the A-6.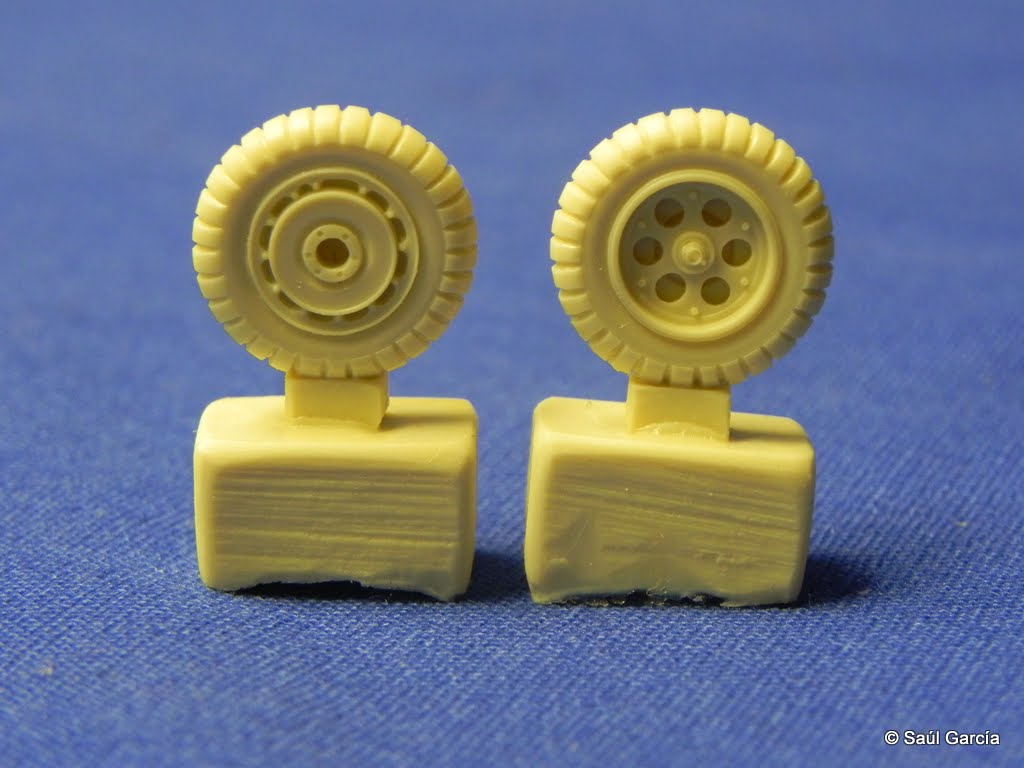 Set 48229 are the spoked wheels with radial tread tires and are also suitable for the Fw-190 A-0 through A-6.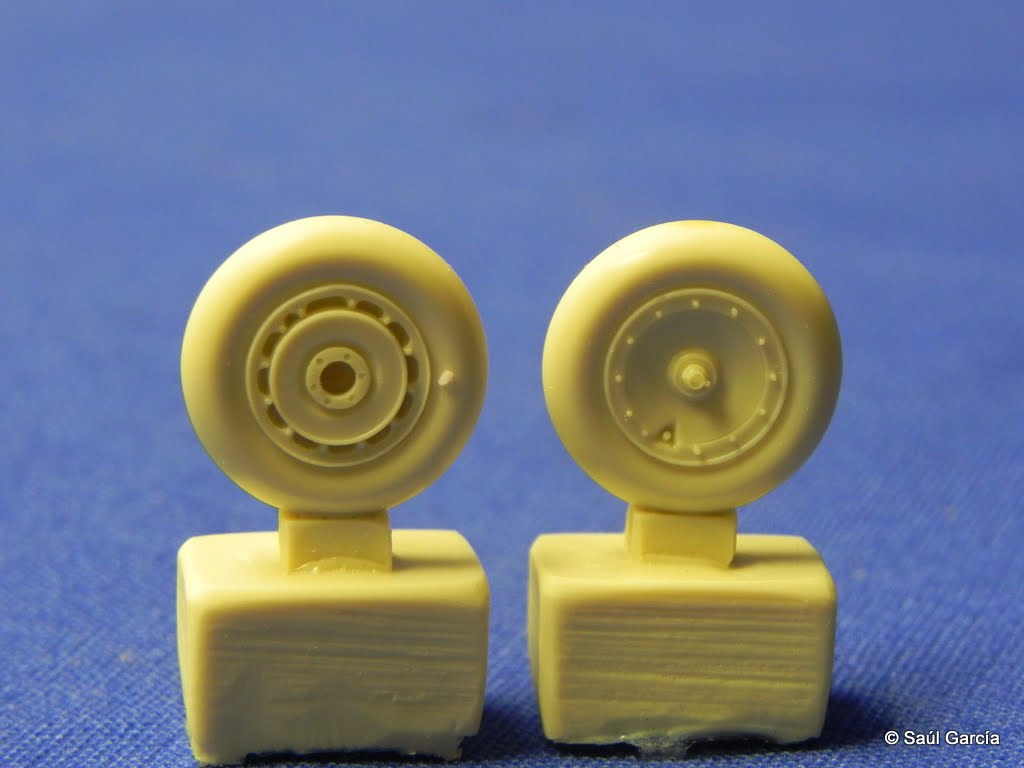 Set 48230 are the solid wheels with smooth tread tires.   These are suitable for the Fw-190 A-7 through A-9 and the D-9.  Note the blemish on the left tire.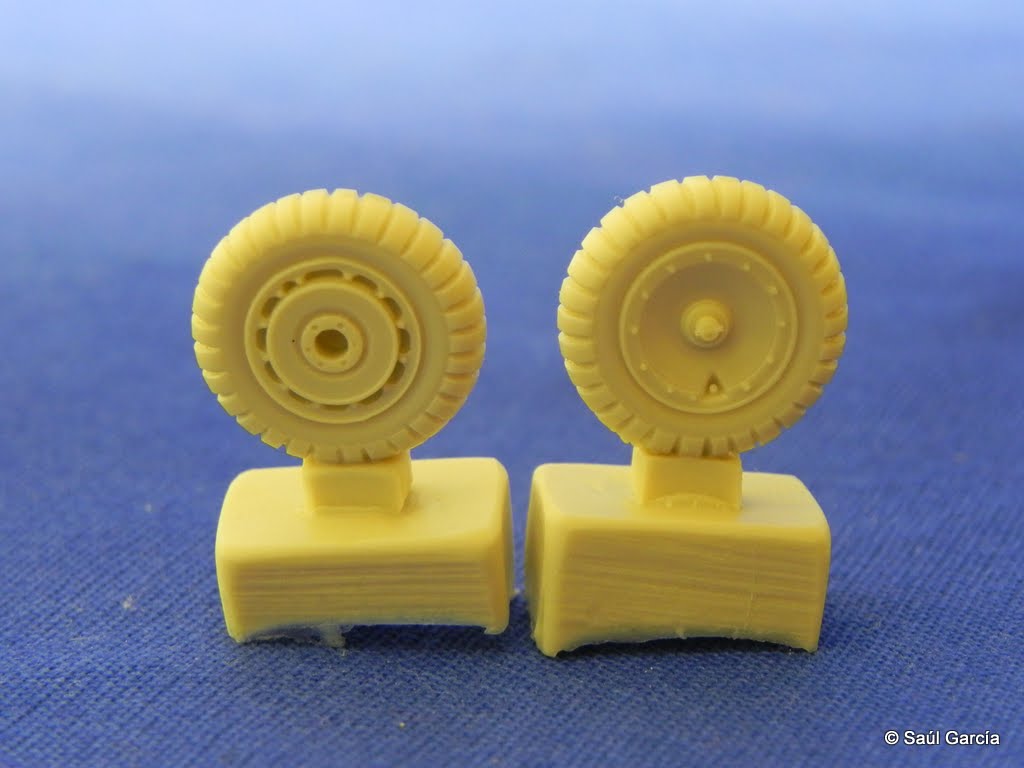 Set 48231 are the solid wheels with radial tread tires which are suitable for the Fw-190 A-7 through A-9 and the D-9.
These represent 700 x 150 tires and the detail is wonderful.  The retaining cotter pin is there, the definition on the edges are sharp and the only issue I see are the inconsistent tread pitches on the radial treads.  The tires are slightly flattened where they meet the over pour stubs.

To use, cut off the pour stub and drill out the axle hole to the diameter of the kit axle.  Shortening the kit axle will help.  

These sets will be replacing my True Details items with the over done bulges.  The Ultracast items correct the under sized Tamiya items and are more detailed than the Eduard and Hasegawa kit wheels.  With a price of $5.95CDN, they are also a good value.  Highly recommended!
Discuss this article in the forums (1 replies).