Details

Parent Category: Reviews and News
Category: Kits
Created on Sunday, 11 October 2015 18:09
Last Updated on Saturday, 14 November 2015 08:45
Published on Sunday, 11 October 2015 18:09
Written by phantom II
Hits: 1638
The new Airfix Armstrong Whitworth Whitley MK.V

I was pleased to find this brand new Airfix kit while visiting The Augusta , GA. HobbyTown.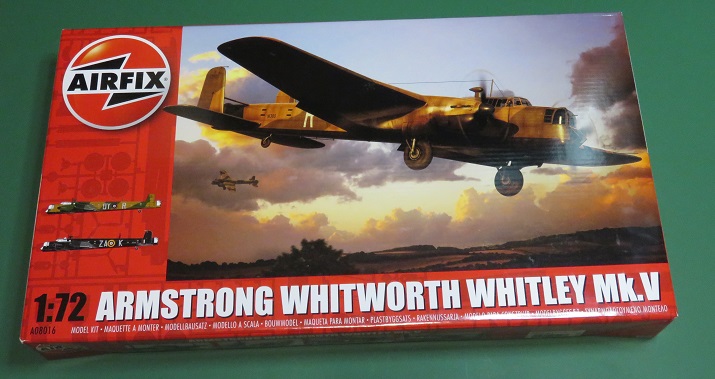 Price, $ 37:00 which seems about the range expected for this kit .

Here are some brief snippets of the first RAF bomber to fly over German held territory

The Whitley's first operations of the war ironically were not to drop bombs on German targets, but leaflets, and these duties continued well into 1940. The first bombing raids on Germany were made in May by Nos 77 and 102 Squadron from Driffield.

Because of its better range, the Whitleys were used on some of the longest-range sorties in the early years, with the raid on the Skoda factory in Czechoslovakia (a return trip of almost 1,500 miles, much of the outward leg being flown over enemy territory in daylight). Many famous bomber pilots cut their teeth on ops with Whitleys.

Airfix did provide a proper box . Not the most pleasing box art but a fair representation.

The total of the plastic is in a large bag . Some companies now supply bags for every sprue to keep the plastic from getting scuffed in shipping.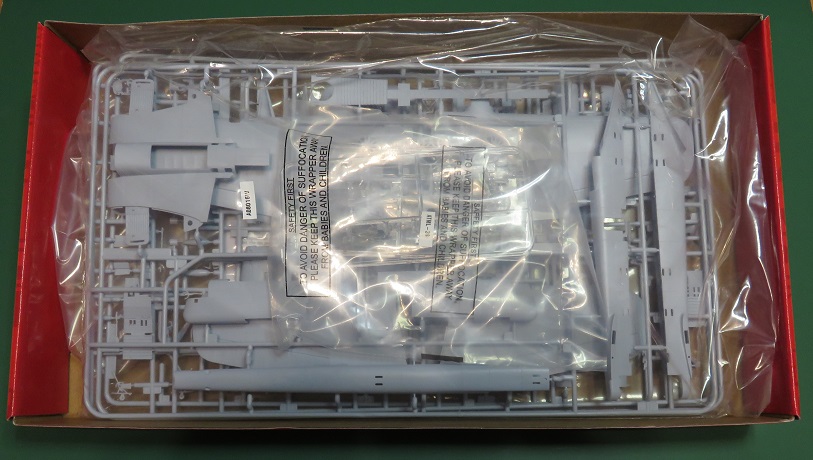 The plastic is well molded and the panel line seem to be just about right for me. Very consistent throughout.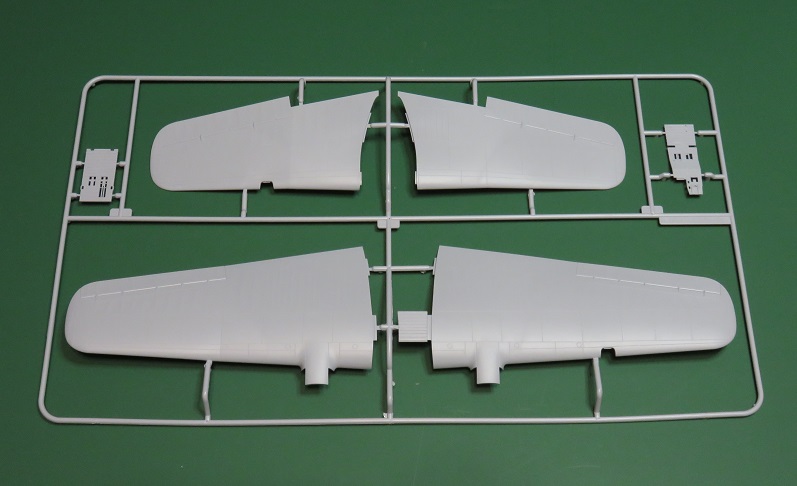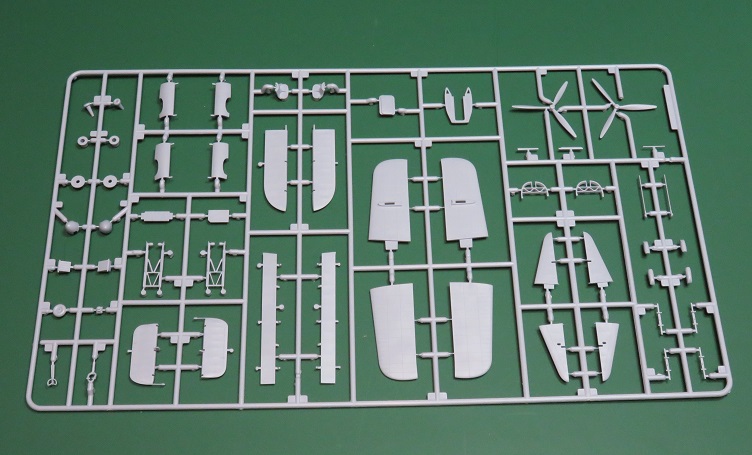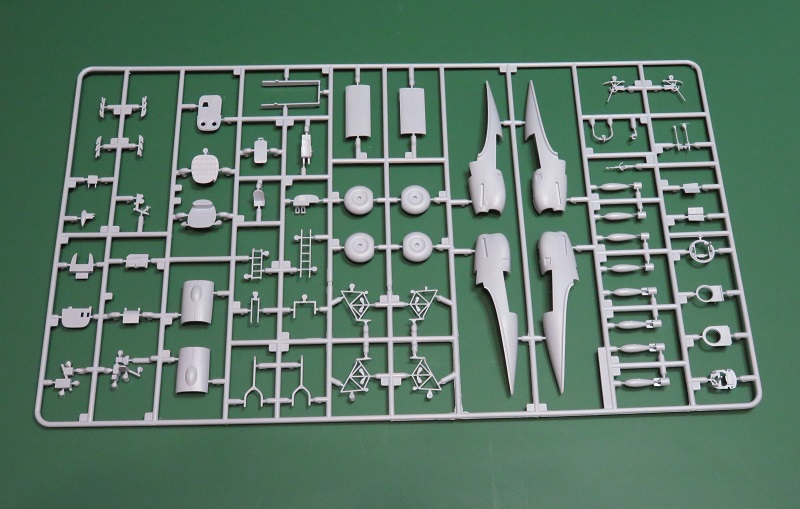 The clear plastic sprues were packed two to a single bag ( pictured right ) I repacked mine in two backs to avoid scuff marks.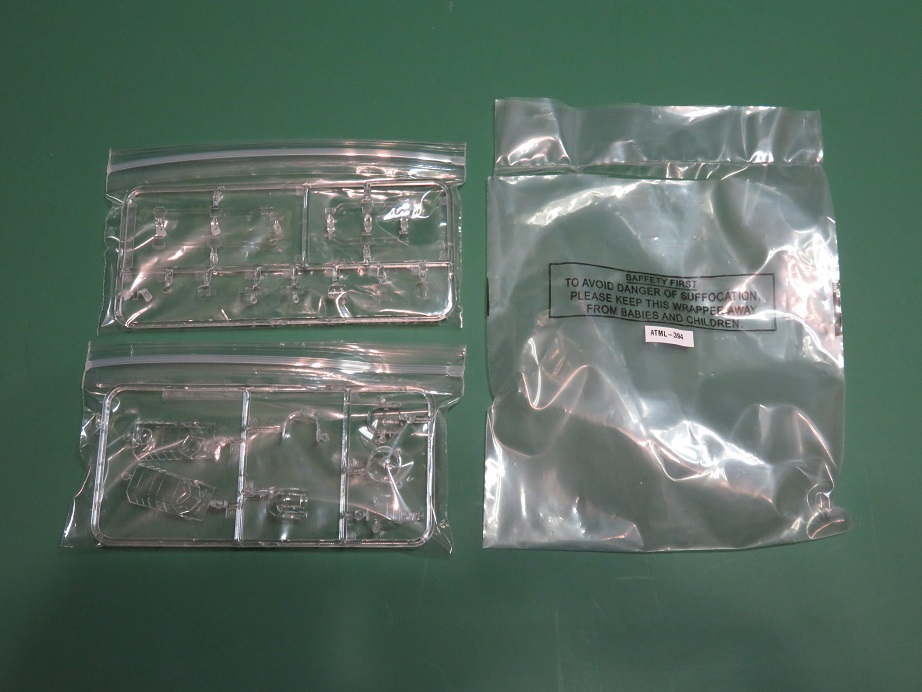 The parts are nice and clear and well molded.

The instructions are well detailed but I had to study their codes for a while since they were different from what I am accustomed to > Seems like we could come up with an international set of symbols .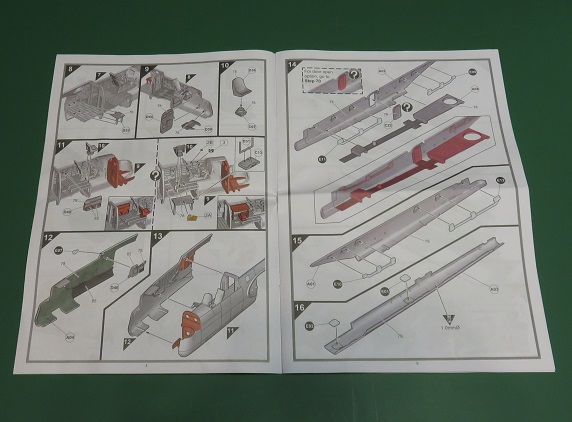 I did find a problem with the instructions though. All paints are called out by Humbrol numbers without a clue of a color name to help you out.
Hope your hobby shop has the paints or you have a computer to help you out .

The decals seem well made and well within register.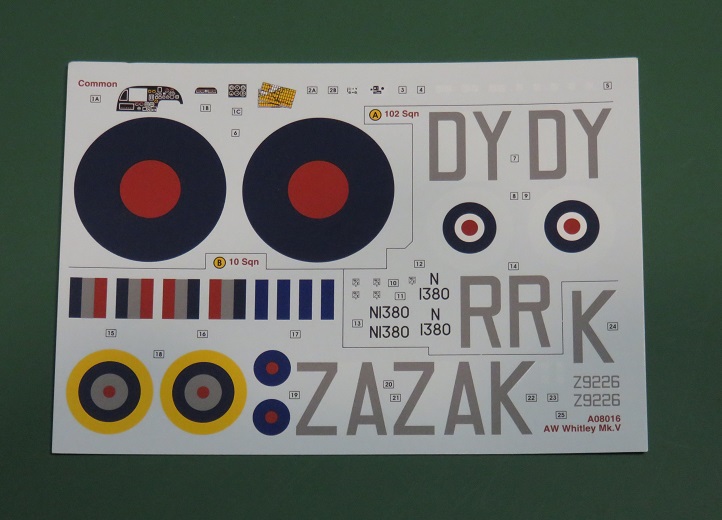 I repacked my sprue tree with a bit more packing to avoid scratches and scuffs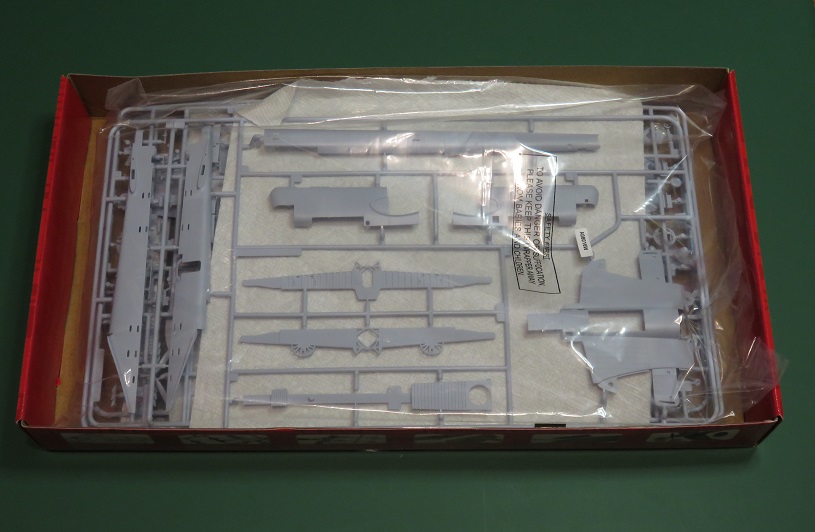 I do have another complaint though. Airfix had this picture on their webb site which suggest the kit might have the parts to make a mark VII Whitley .


They are however not included in the kit . Perhaps they plan another release in the future .

Overall , I like the kit . It appears to be a big improvements over past attempts . I do regret they did not include the parts for the MK VII but otherwise it looks good.

Cheers, Christian



You might find these of interest:

Frog released the MK VII in 1970 and it was reissued at least twelve times under different manufacturer names.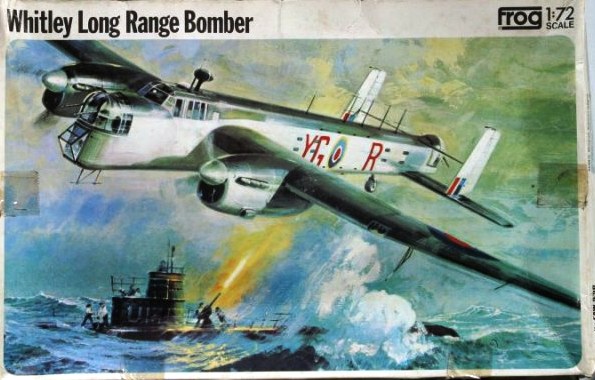 Some help available for the Airfix kit.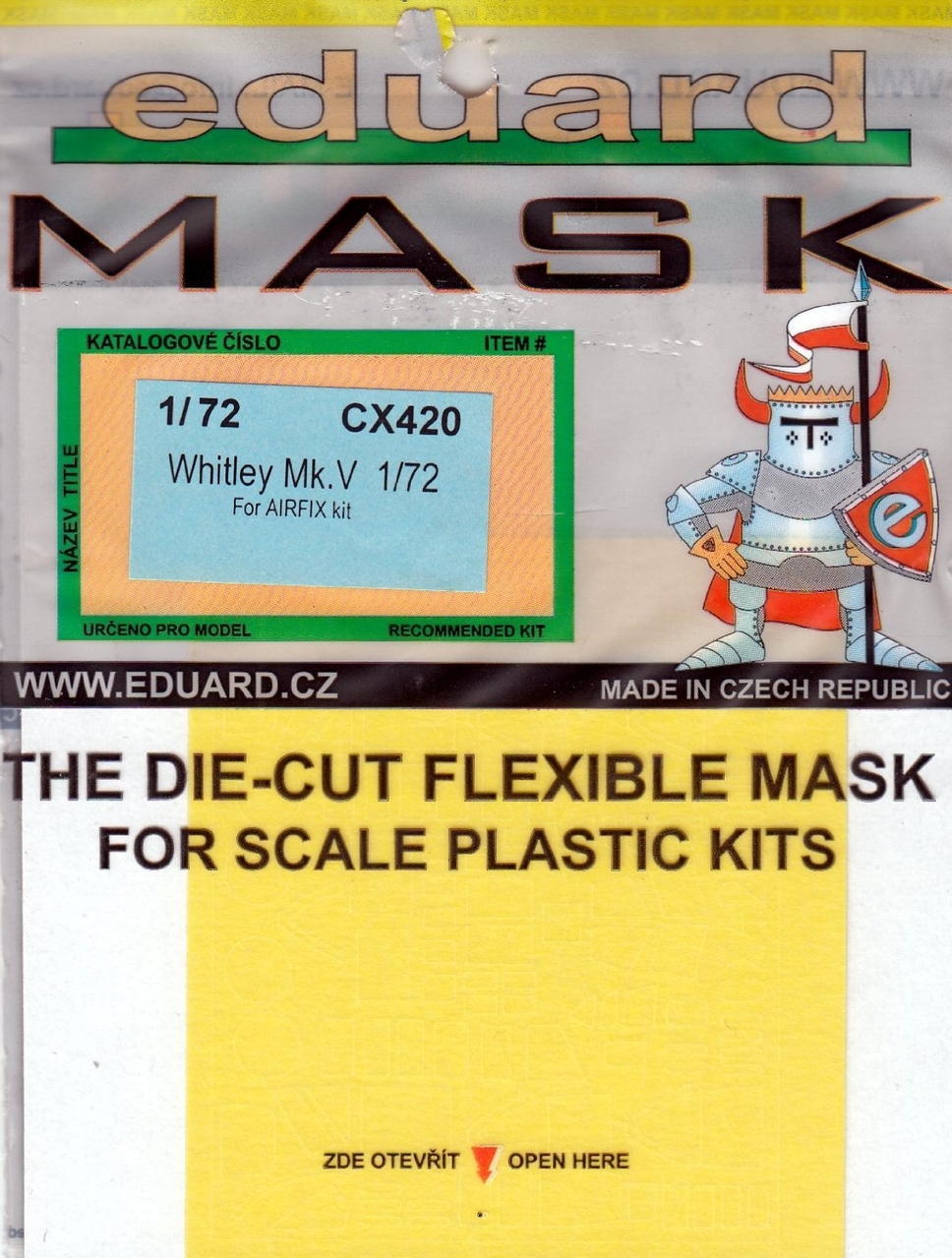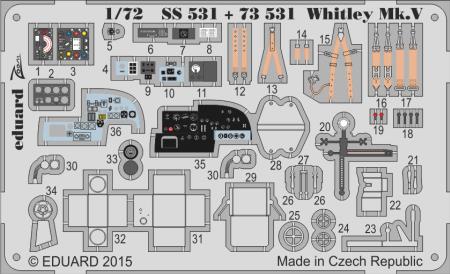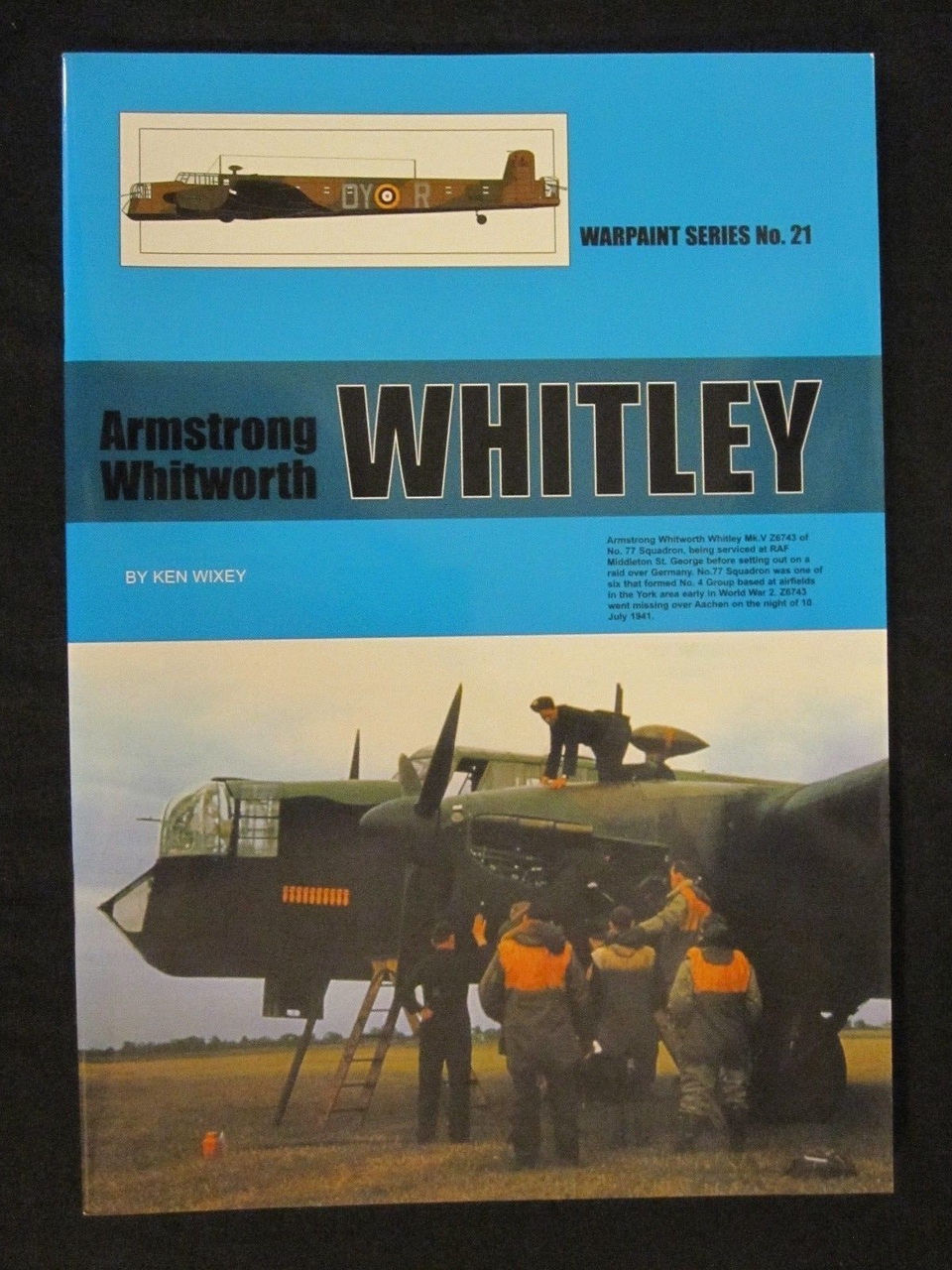 Discuss this article in the forums (11 replies).