Details

Parent Category: Reviews and News
Category: Kits
Created on Monday, 10 August 2015 21:36
Last Updated on Monday, 10 August 2015 21:36
Published on Monday, 10 August 2015 21:36
Written by Brokeneagle
Hits: 1522
Fly Models 1/32 BACHEM BA 349 V Natter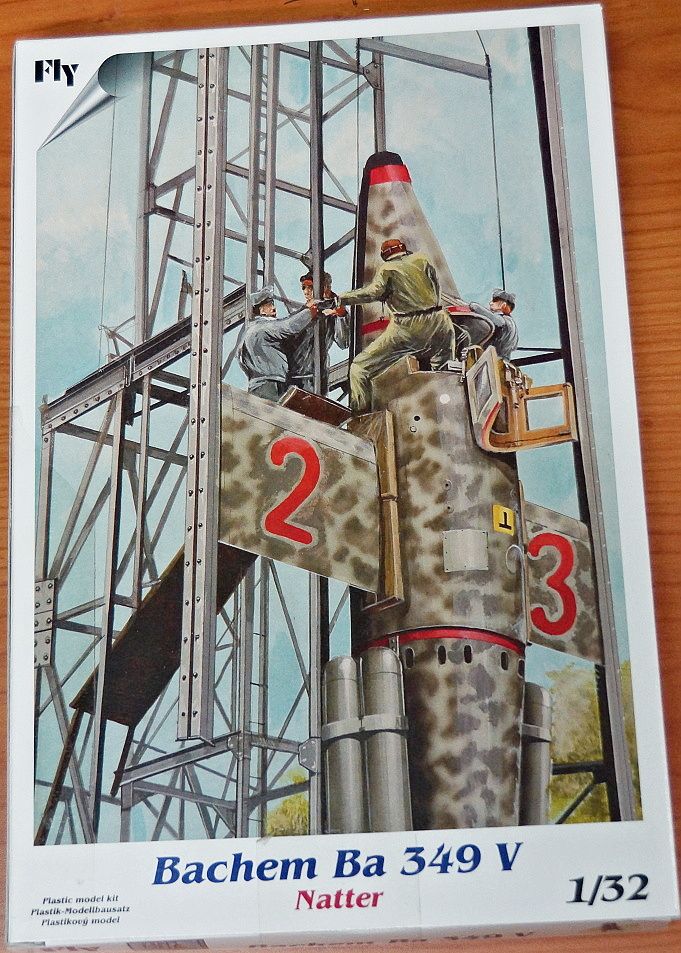 This is a kit that is fairly simple but of great interest to modelers of 1945 subjects.
The company is fly and I have not seen any other kits from this manufacturer but I found this subject irresistible in 1/32 scale.
The box is quite small and is only about the size of a 1/48 scale fighter model package.
Cost $55.00 U.S
The model kit is comprised of
1. 1 x Main body sprue
2. 1x Canopy sprue
3. 1x Photo etch sheet
4. 1x decal sheet for 3 versions
5. Instruction sheet
The paint scheme guide is printed on the back of the box.
The Natter was one of those Nazi 'wonder weapons' that give the last year of the war that desperate flavor that keeps enthusiasts coming back for more.
The first of just 15 Natters that were completed became available in October 1944, and was used for four unpowered handling trials, towed aloft behind a Heinkel He 111 twin-engine bomber.
The first vertical launch with booster and rockets firing, but without a pilot in the cockpit, took place Feb. 23, 1945. The last flight was on March 1st 1945 when the piloted vertical launch went wrong and killed the test pilot. Himmler then cancelled the program.
The photo below was taken by US Forces when they captured vehicles abandoned by the Germans in Austria 1945.
The model
Firstly be aware that the launch tower is not included in the kit.
I found this out the hard way - when i opened the box and was a little disappointed to say the least.
The sprue is molded in a light grey plastic and is very clean and crisp without any flash. Without having fitted the kit parts seems to be 'on par' with the major manufacturers from a quality perspective.
The rest of the main body features are represented in resin and come in their own bag on the typical 1 pull key. These also seem to be of high quality.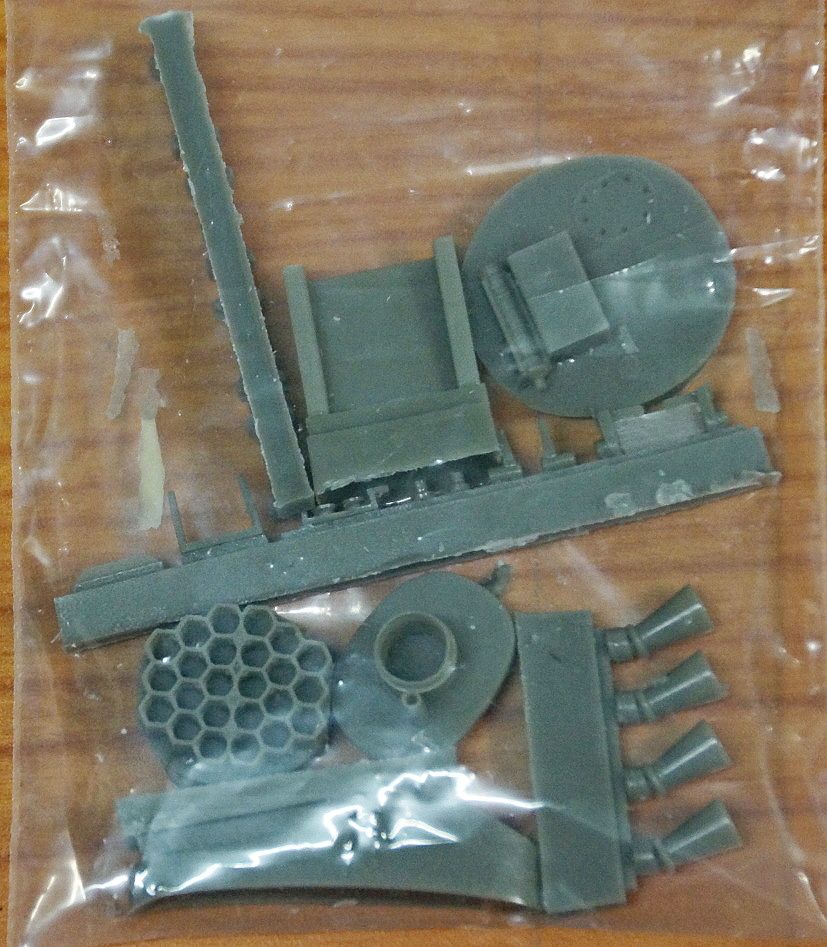 The PE sheet
consists of seat-belts and what appears to be some metal bracing - this section of the model looks to be of less quality and the PE may even be a little thick(though the seat belts appear to be OK).
Decals are pretty standard and are not extensive as they represent a late war stage of development, marking only the bare essentials.
The paint guide
on the back of the box is OK but will not inspire you unless you refer to some reference photos.
The instructions
are quite good and very clear and easy to follow as the kit is quite simple.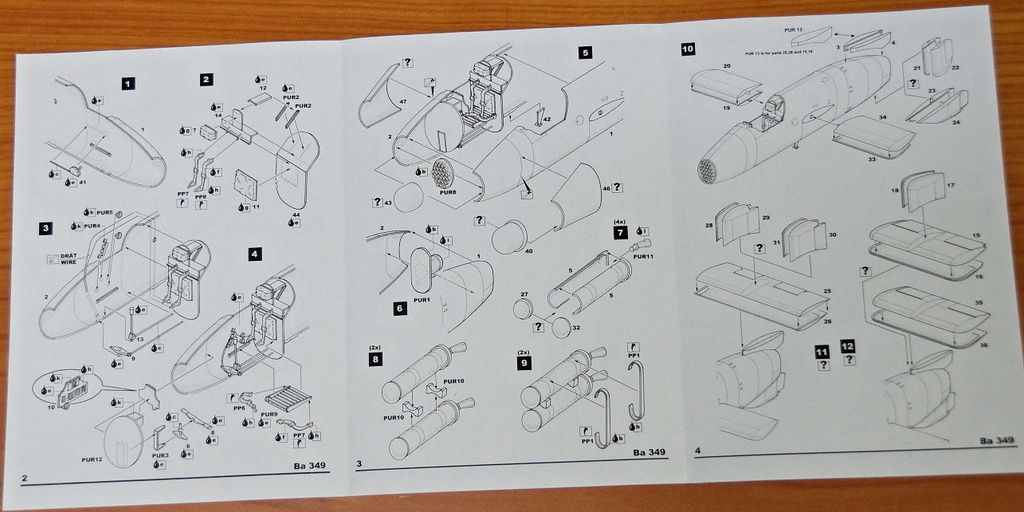 Discuss this article in the forums (11 replies).