Kits
Details

Parent Category: Reviews and News
Category: Kits
Created on Sunday, 23 September 2018 15:13
Last Updated on Monday, 24 September 2018 20:56
Published on Sunday, 23 September 2018 15:13
Written by reconron
Hits: 251
MiniArt Anti-Tank Obstacles in 1/35 scale
Anti-Tank obstacles of this type were known as Czech Hedgehogs.
In the past Tamiya and Italeri did some,but I think it's justified that MiniArt comes with a new offering.

MiniArt comes with the same size box,that they also use for their figure and other accessoires kits.





Instructions as usual on the back side of the box.
Recommended paints call for Red Brown,Dark Grey and White. (what I ignored)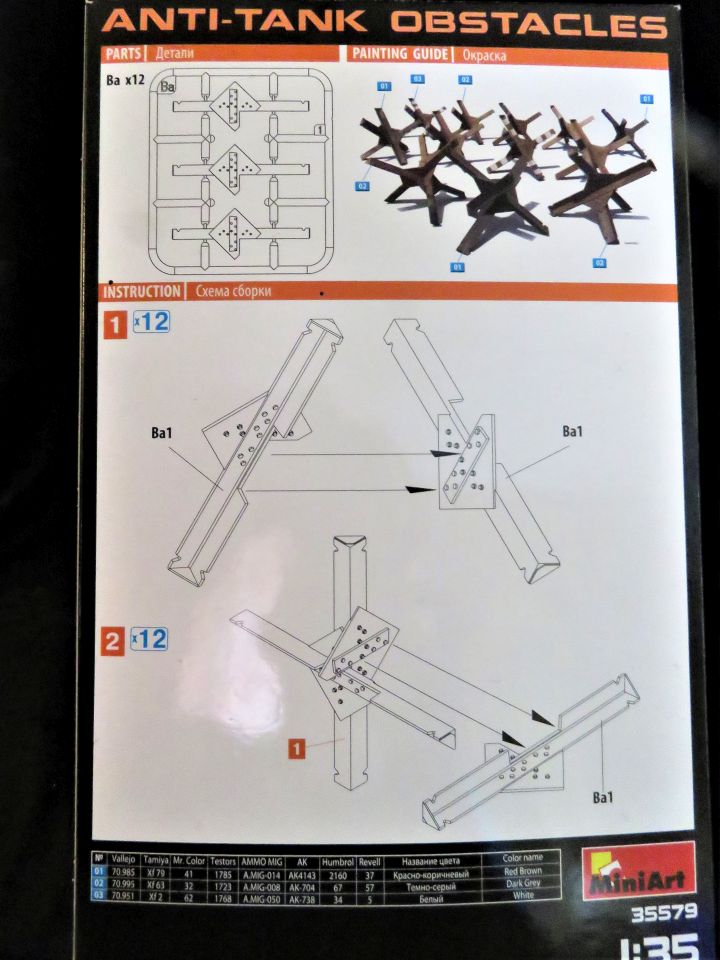 You get 12 x sprue Ba1,each sprue can be made into 1 Anti-Tank obstacle.
Oddly enough I found 13 sprues in the box.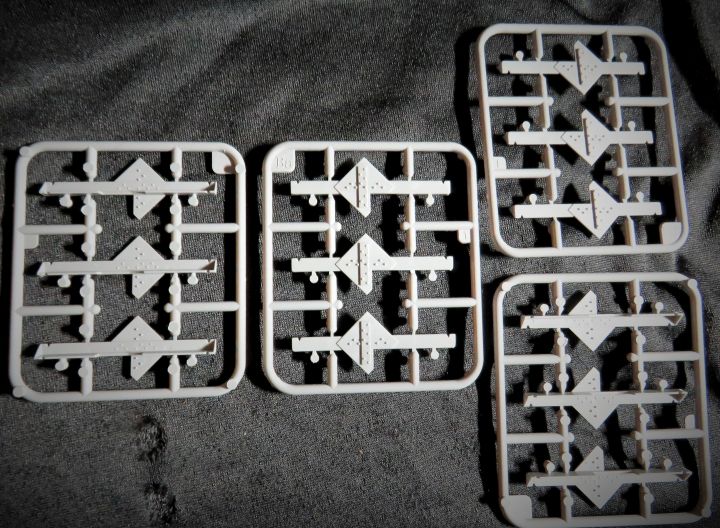 One thing I wasn't pleased with however;you will have to use some scalpel or knive,
files and sandpaper...because the connection points between the beams are just too small!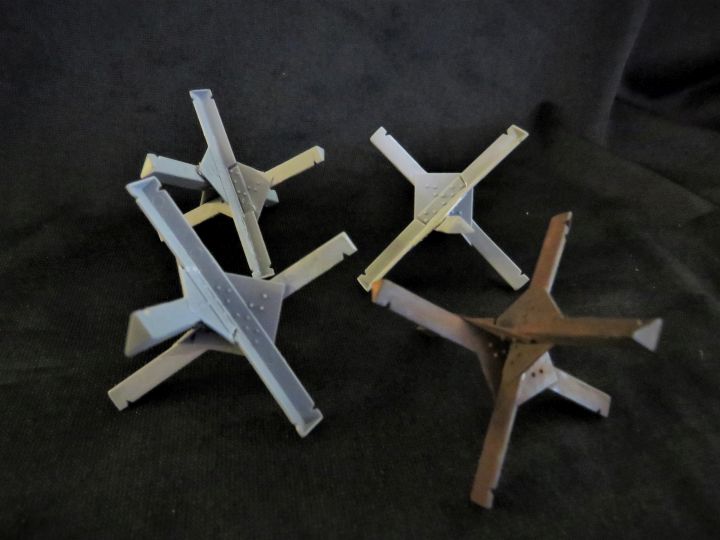 Painted and weathered it turned out like this: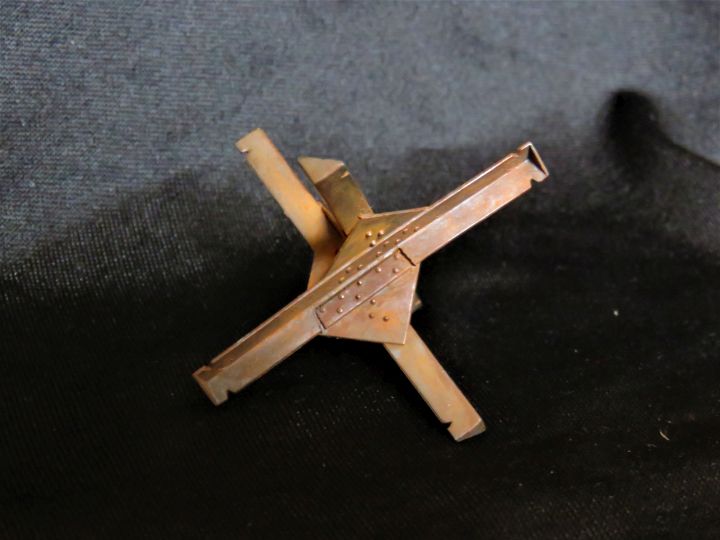 Come to think about it,you can always use the Czech Hedgehogs to make the Culin Hedgerow Cutter,
found on US tanks,as the US Army did just that with them as they found them on the Normandy beaches.



Got this kit from the local hobby shop for 14,30 Euro,but also saw it from a trader at a show for just 11,50 Euro.
Discuss this article in the forums (9 replies).
Details

Parent Category: Reviews and News
Category: Kits
Created on Friday, 10 August 2018 18:10
Last Updated on Saturday, 11 August 2018 18:52
Published on Friday, 10 August 2018 18:10
Written by moon puppy
Hits: 545
I thought this build is worthy of front page news.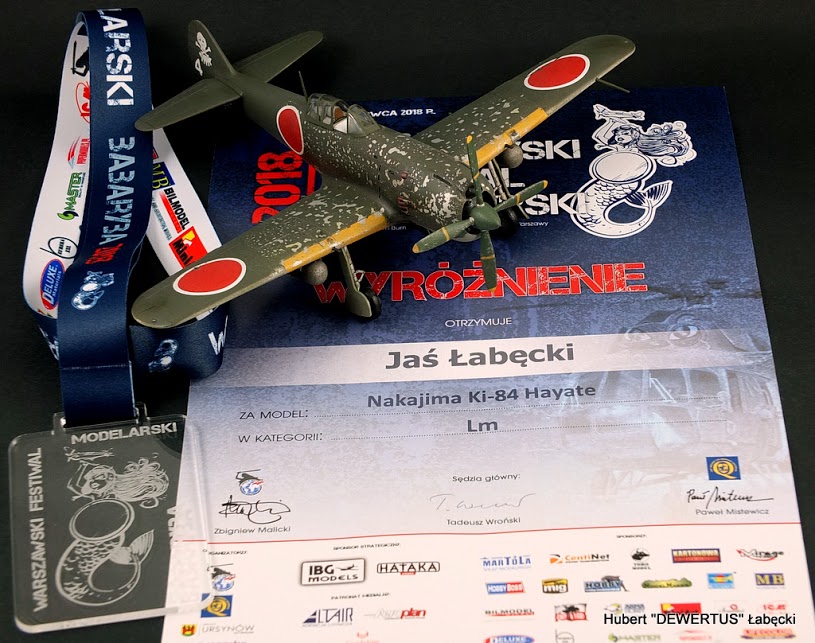 Build by Hubert "Dewertus" Labecki's young son Jas. Already an award winning modeler I hope he'll be a MA Master one day (soon I'm sure).
Congratulations young man!
Discuss this article in the forums (17 replies).
Details

Parent Category: Reviews and News
Category: Kits
Created on Saturday, 21 October 2017 10:30
Last Updated on Saturday, 21 October 2017 10:30
Published on Saturday, 21 October 2017 10:30
Written by 135engineer
Hits: 969
SU-35 Kitty Hawk
In box review.




the SU-35 in 1/48 scale from Kitty Hawk has been one of those long awaited aircraft. Fans of red star aircraft may have cause to rejoice .
The first thing to notice is the box art it is quite colorful as we have come to expect from KH. It shows a adversary aircraft going down in flames. They did not miss a step even with that , there is a missile missing under the port wing.




Upon opening the box we are greeted with the standard light grey sprue and yes there are a ton of them. Not counting the 4 sprues of weapons that has come to be a kitty hawk standard , the rest of the box is filled with 4 sprues the upper and lower fuselage halves ......yes I said halves. there are also the clear parts . A fret of photo etch and three separate sheets of decals.
Not counting the weapons the kit builds up in 19 steps . The one thing that stands out to me is the omission of full engines that have been prevalent in other Kitty Hawk offerings. With that being said they have turned their attention to extra detail on the rear of the engines that will actually be seen .
turning our attention back to the cockpit , it has a extraordinary wealth of detail. Seeing is believing. back to the outer of the aircraft the detail is once more well represented with fine panel lines and maintenance access points.




The one worry for me with this kit was the fit of the intake trunks. I have to admit that I did clean up the trunks and dry fit them to the fuselage and was pleasantly surprised to see a lack of issues.
This is one build that I am heartily looking forward to . There will soon be a full bench build review . Until such time I will just admire this beautiful bird........ well done Kitty Hawk keep them coming
Discuss this article in the forums (2 replies).
Details

Parent Category: Reviews and News
Category: Kits
Created on Saturday, 12 May 2018 19:44
Last Updated on Saturday, 12 May 2018 19:44
Published on Saturday, 12 May 2018 19:44
Written by Heavens Eagle
Hits: 1231
Flettner FL-282
Here is a review of the New MiniArt kit of the Flettner FL-282 helicopter. As these aircraft weren't all that large in real life this ends up being a very small model even at 1/35th scale.

Detail on all the sprues is crisp and clean with no flash and even the larger parts have minimal ejector marks to worry about. I will say that it looks to be a delicate build and some parts including the base rods in the rotor blades are fairly fine. The rotor blades have a molded in sag to them to realistically replicate the sag on the blades of the real aircraft. All the framework appears to be to scale and it should build into a nice little replica.

There are 4 marking choices, one in green over grey and the other 3 all in grey. They are all of the same aircraft at different times during the war.

Decals are crisp and have good alignment. There is a small photo etch fret with seat belt and some framework around the opening to the engine.

It looks to be an excellent little kit from MiniArt in the Ukraine.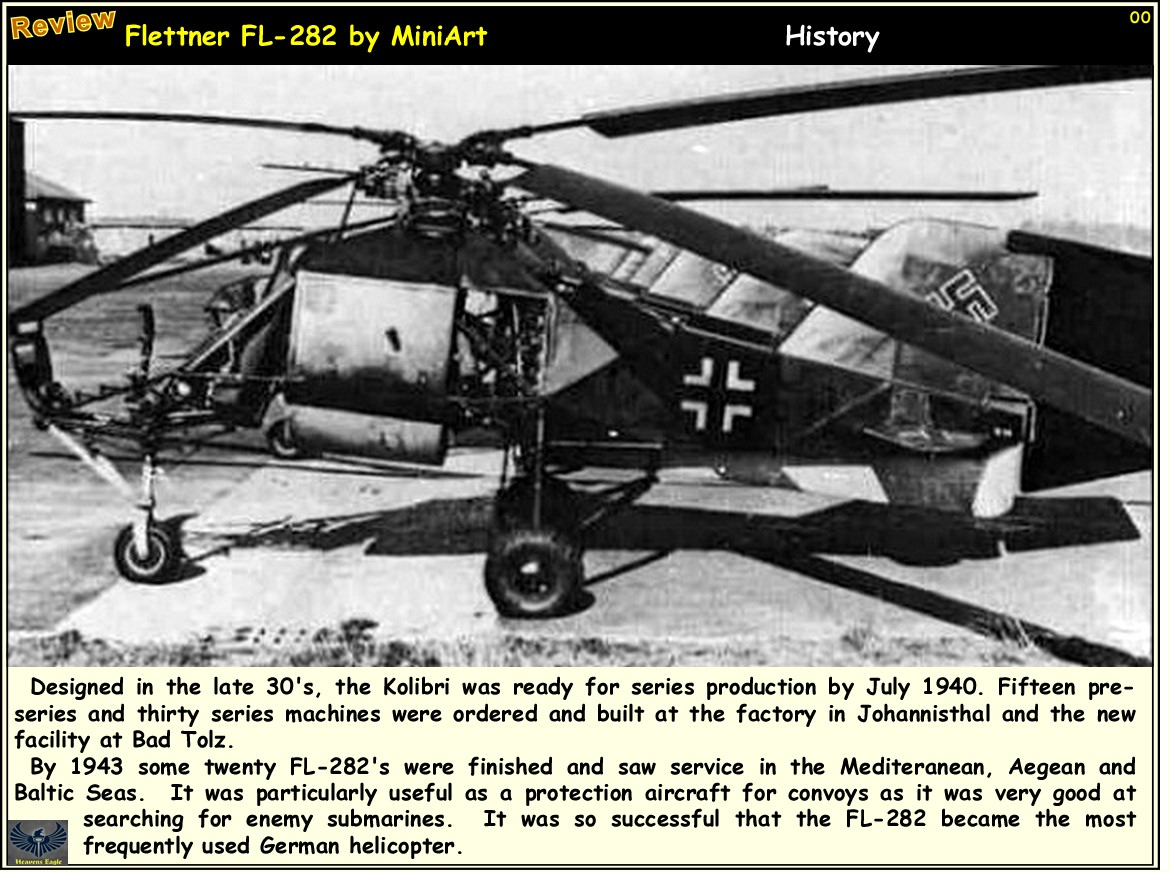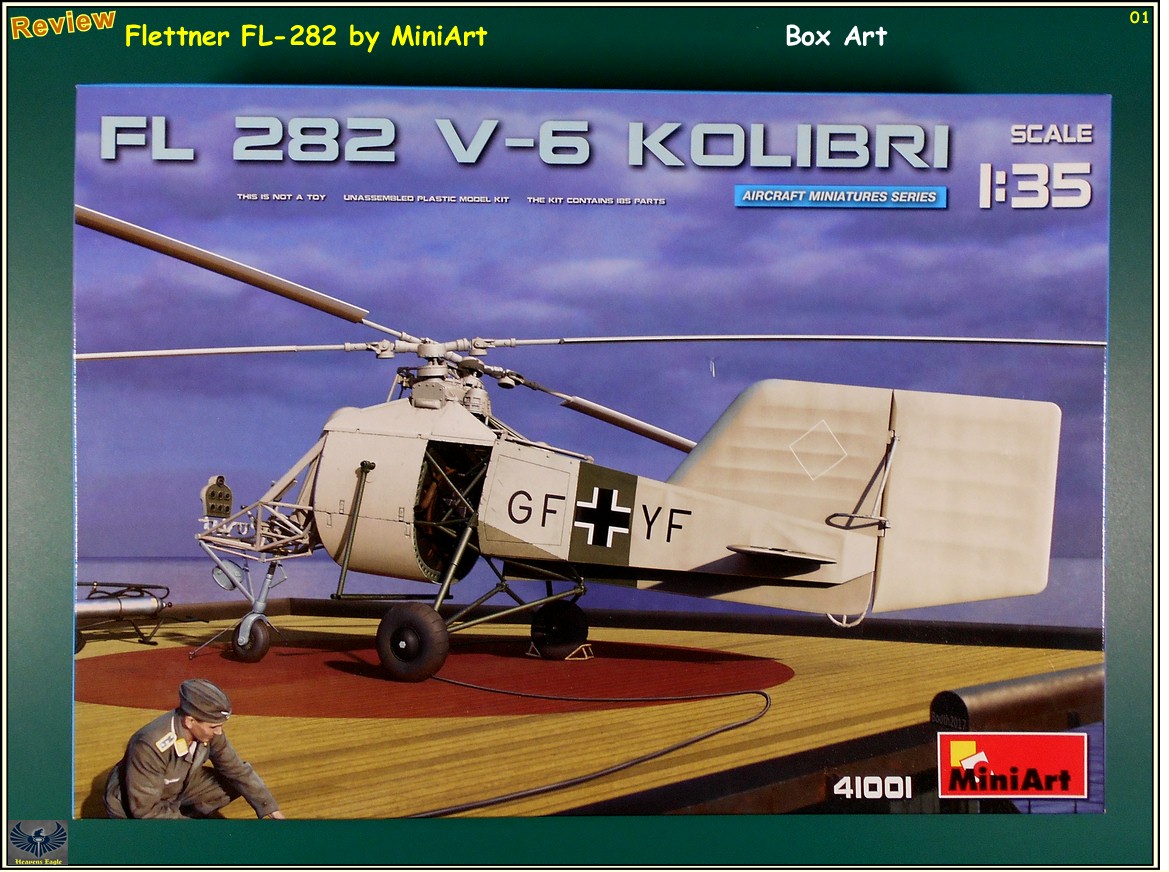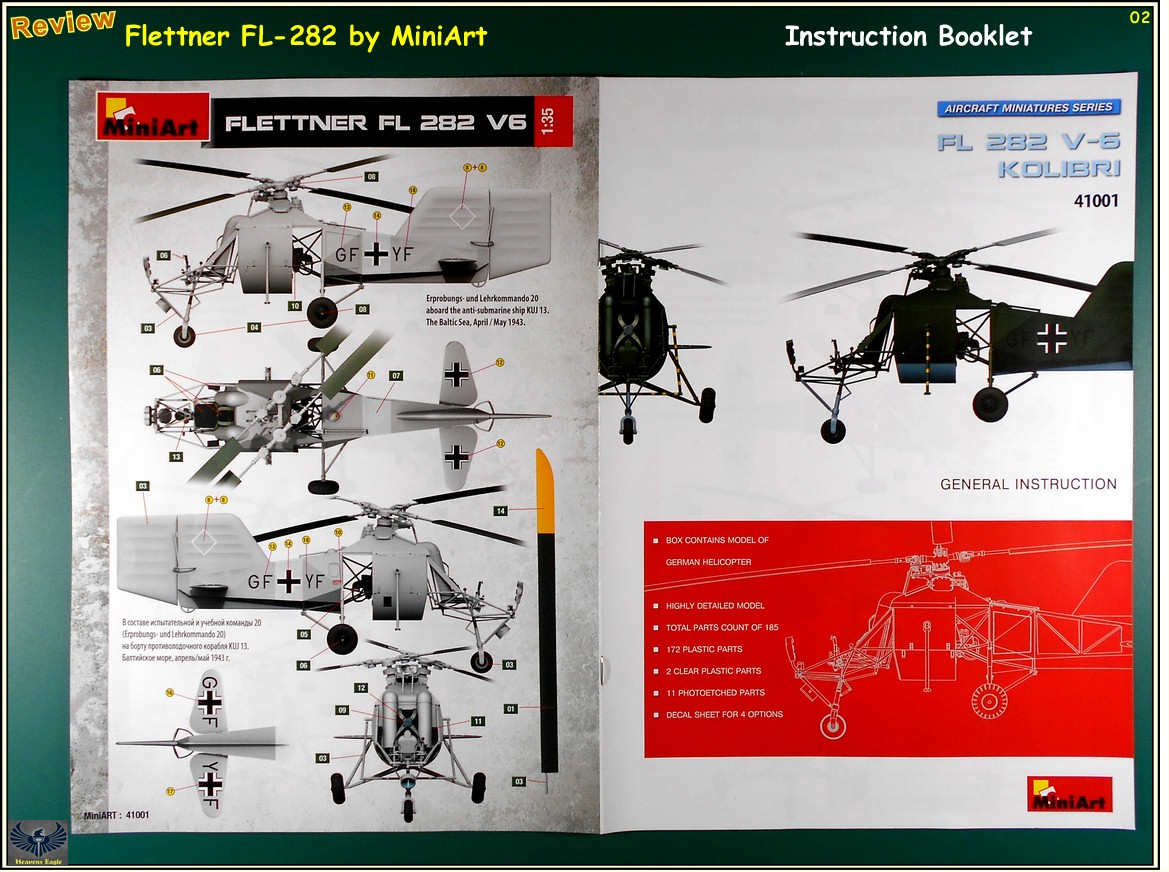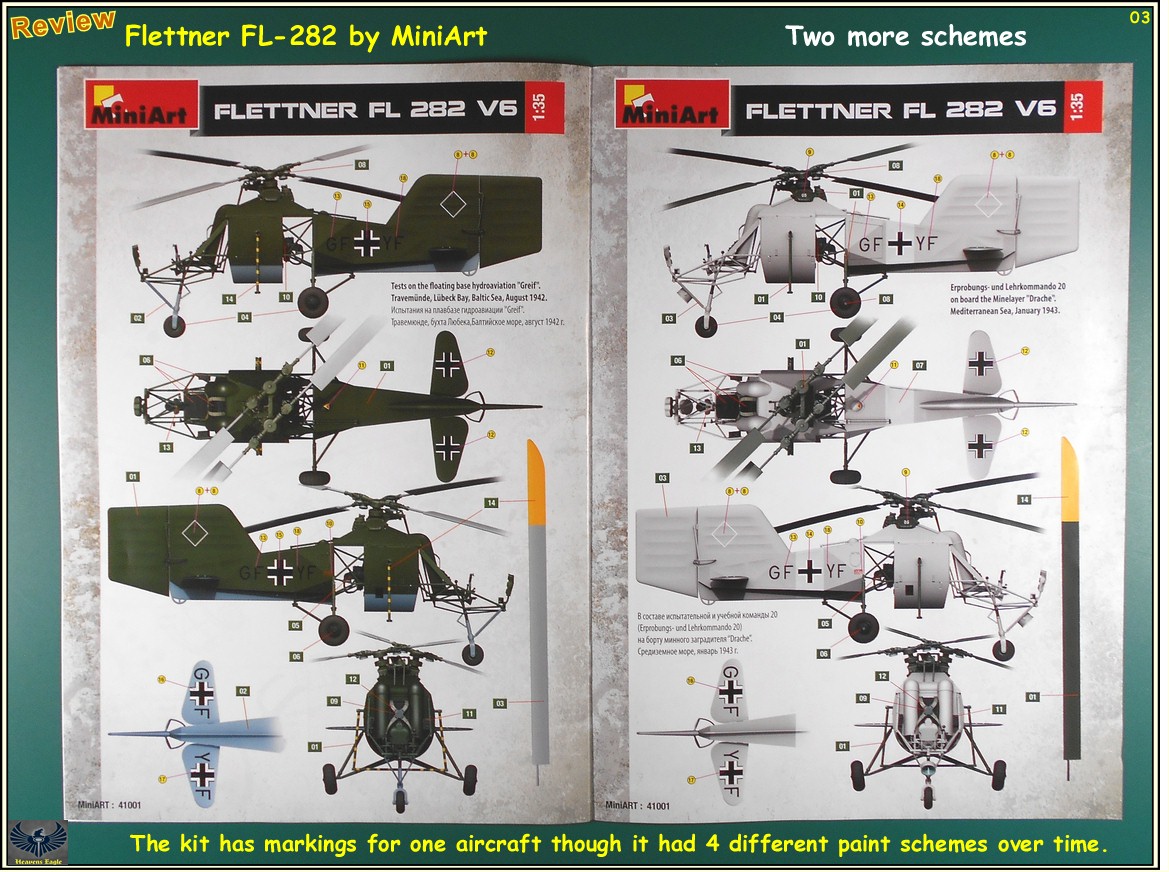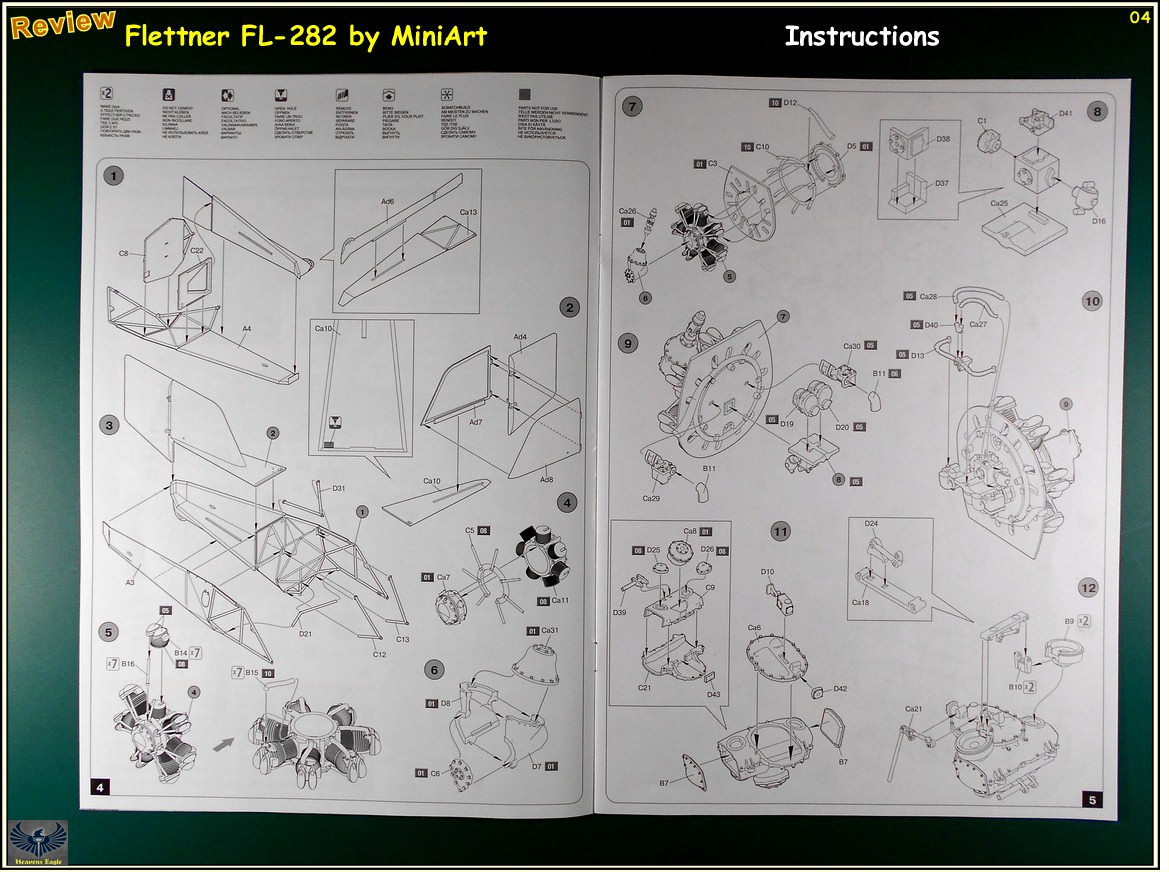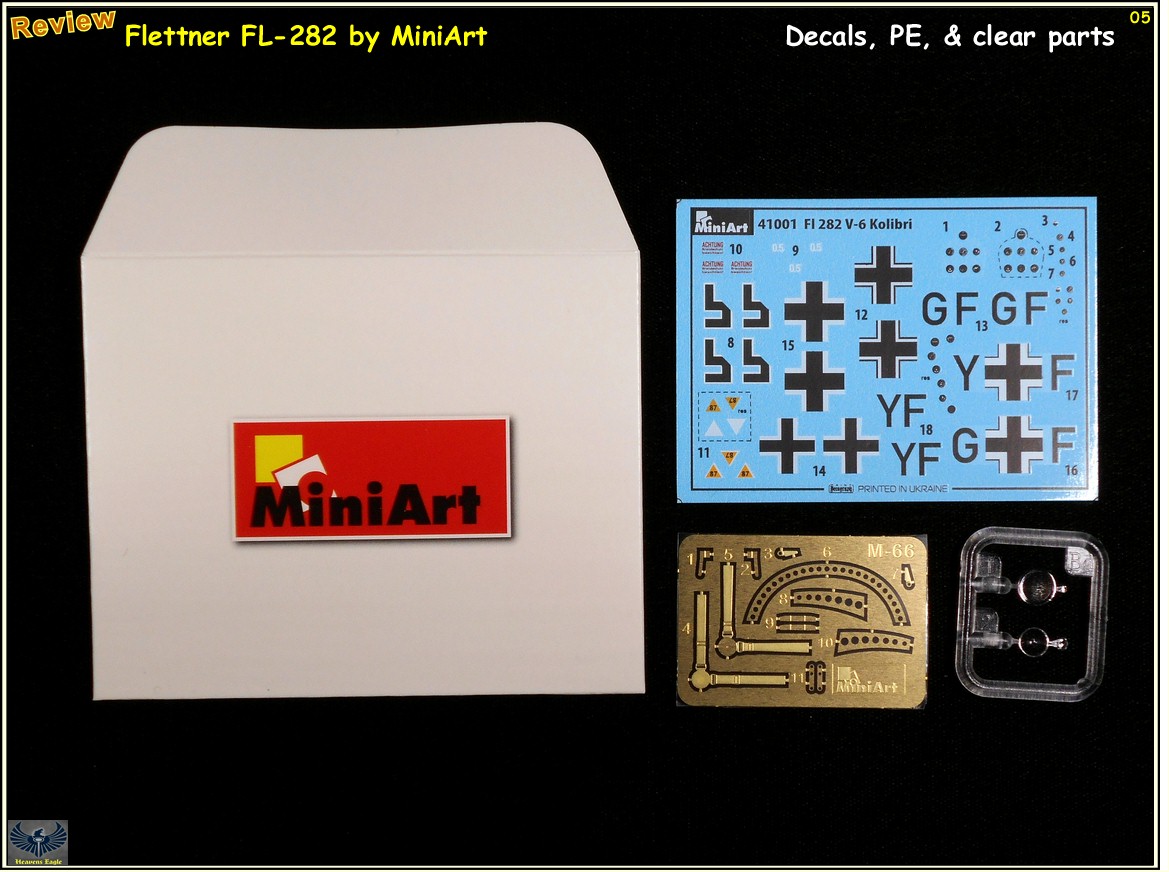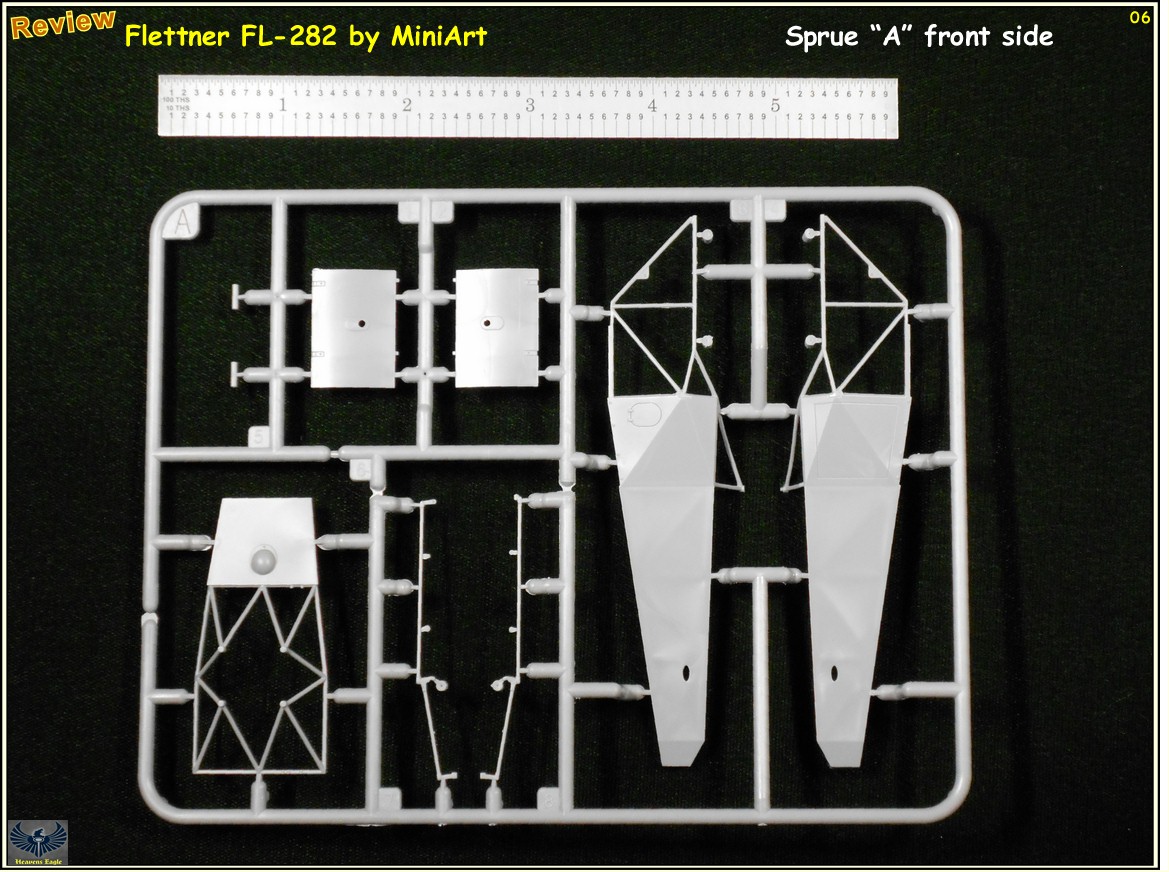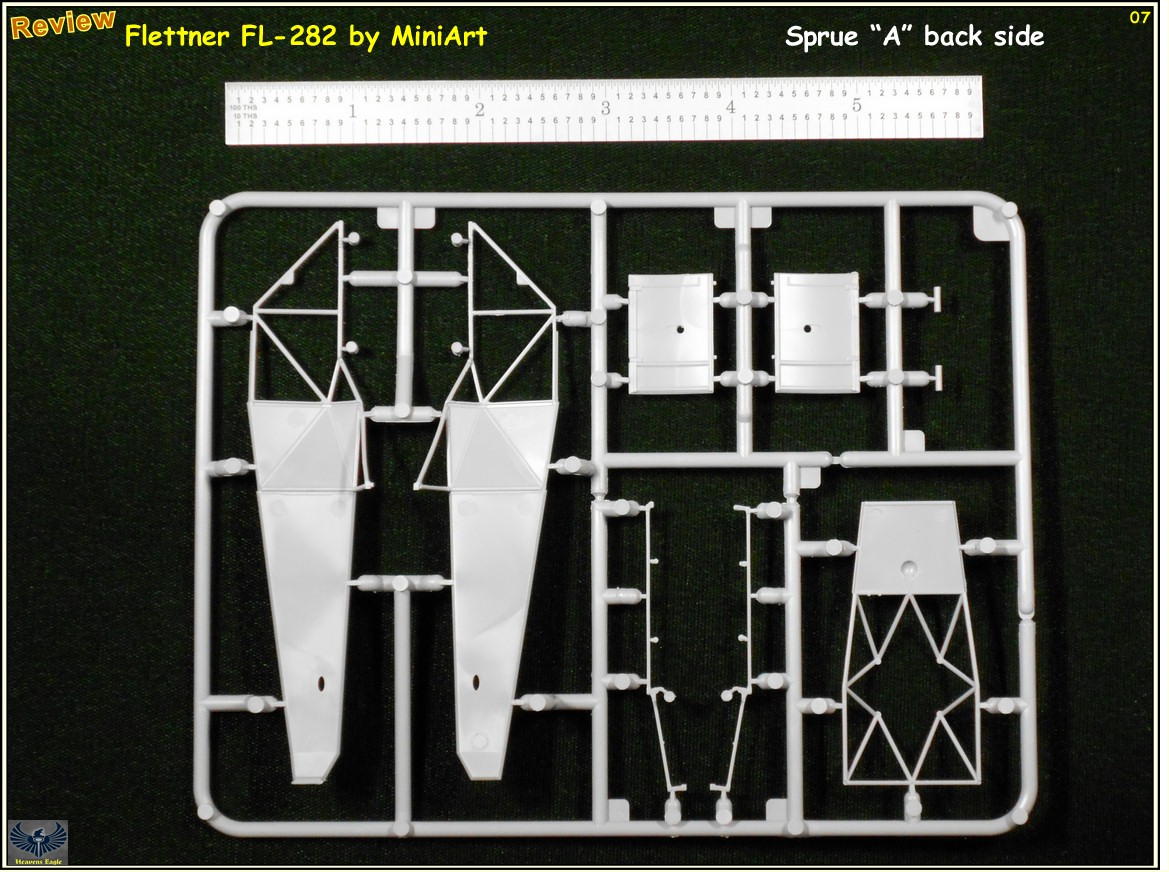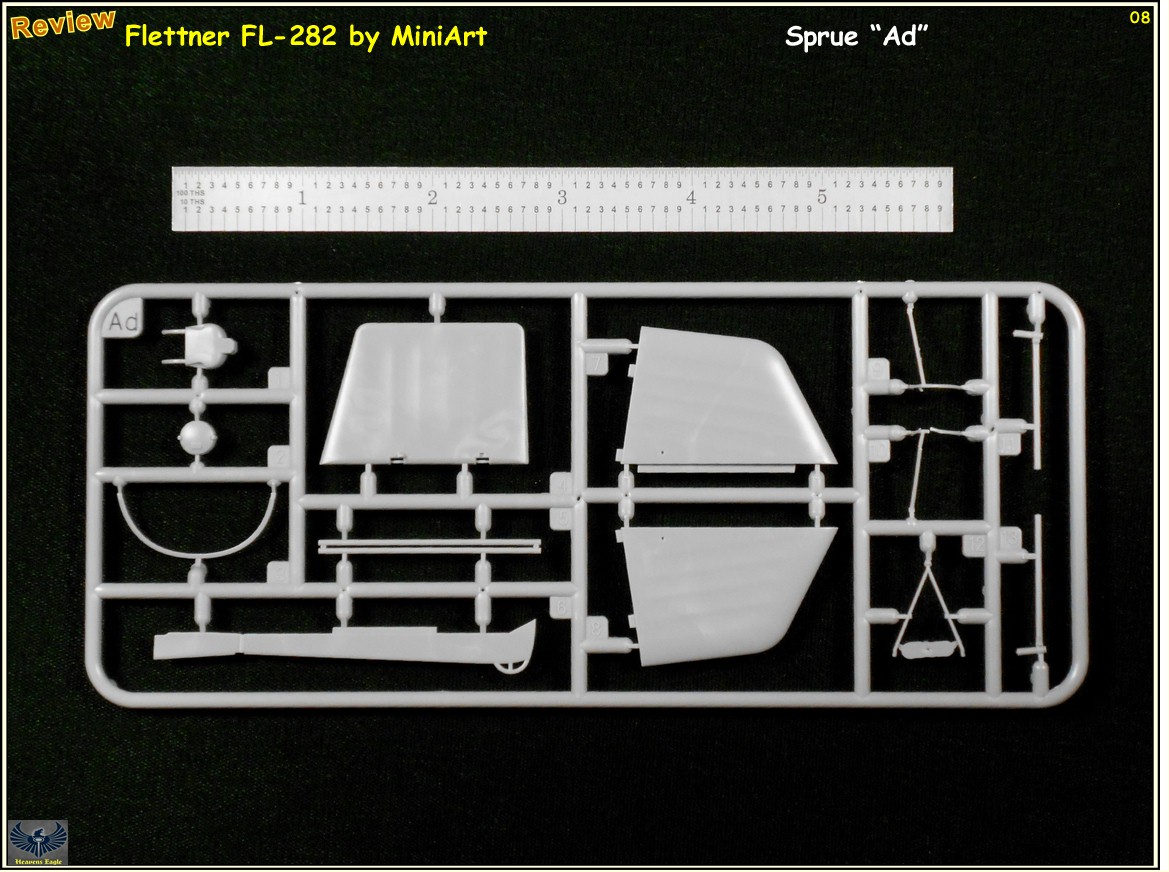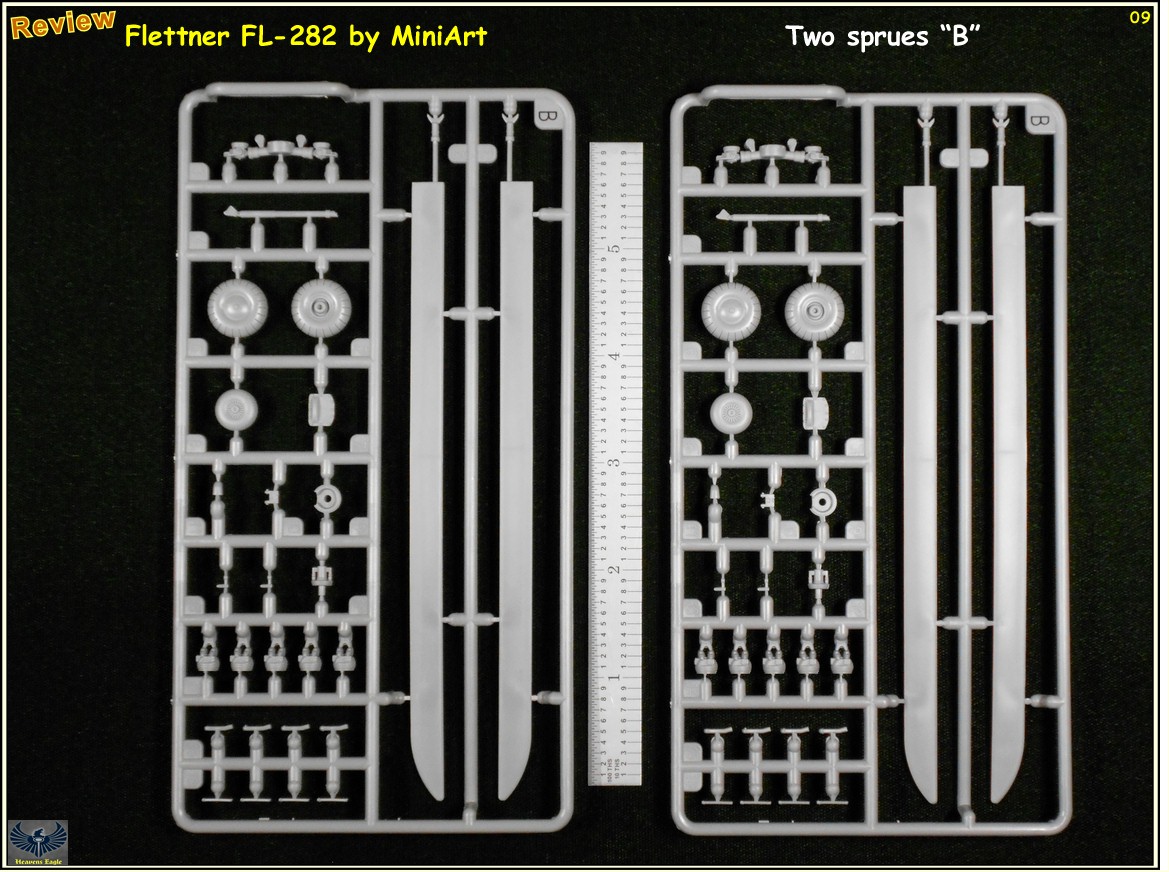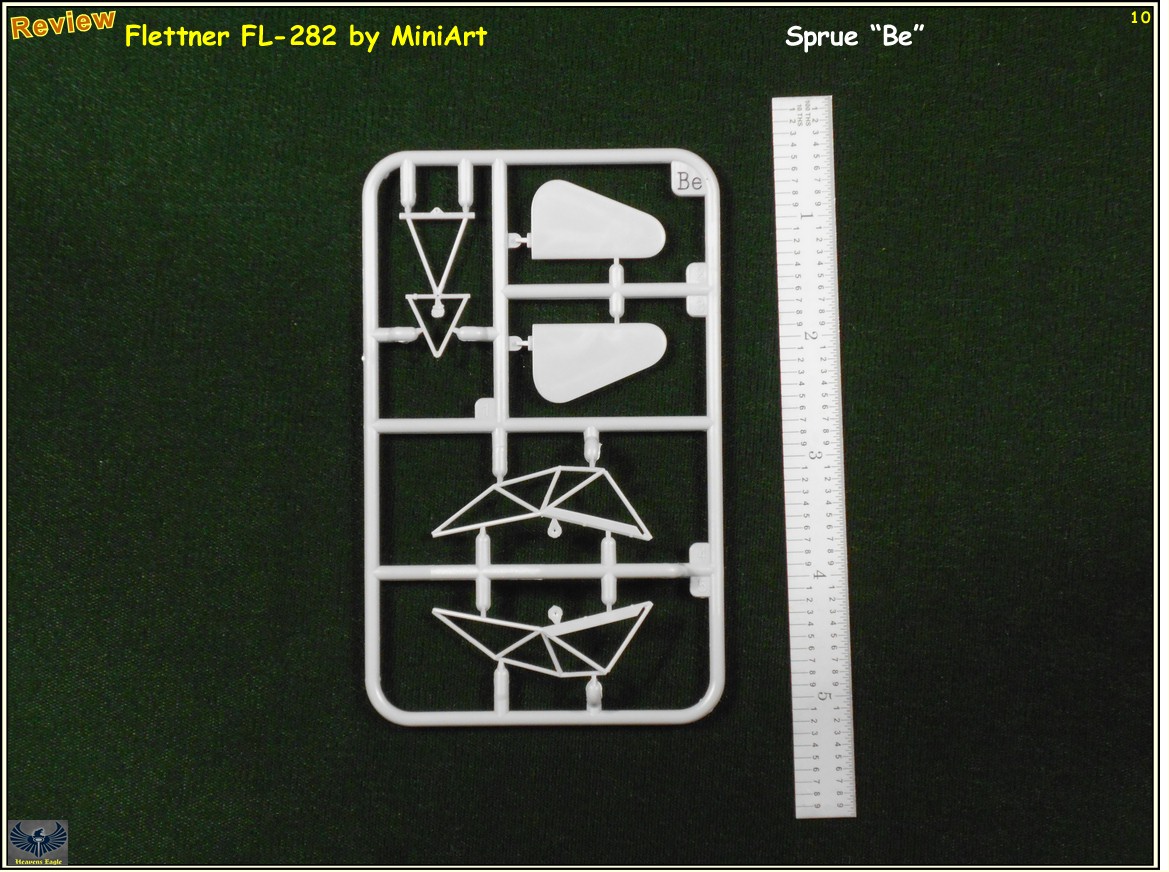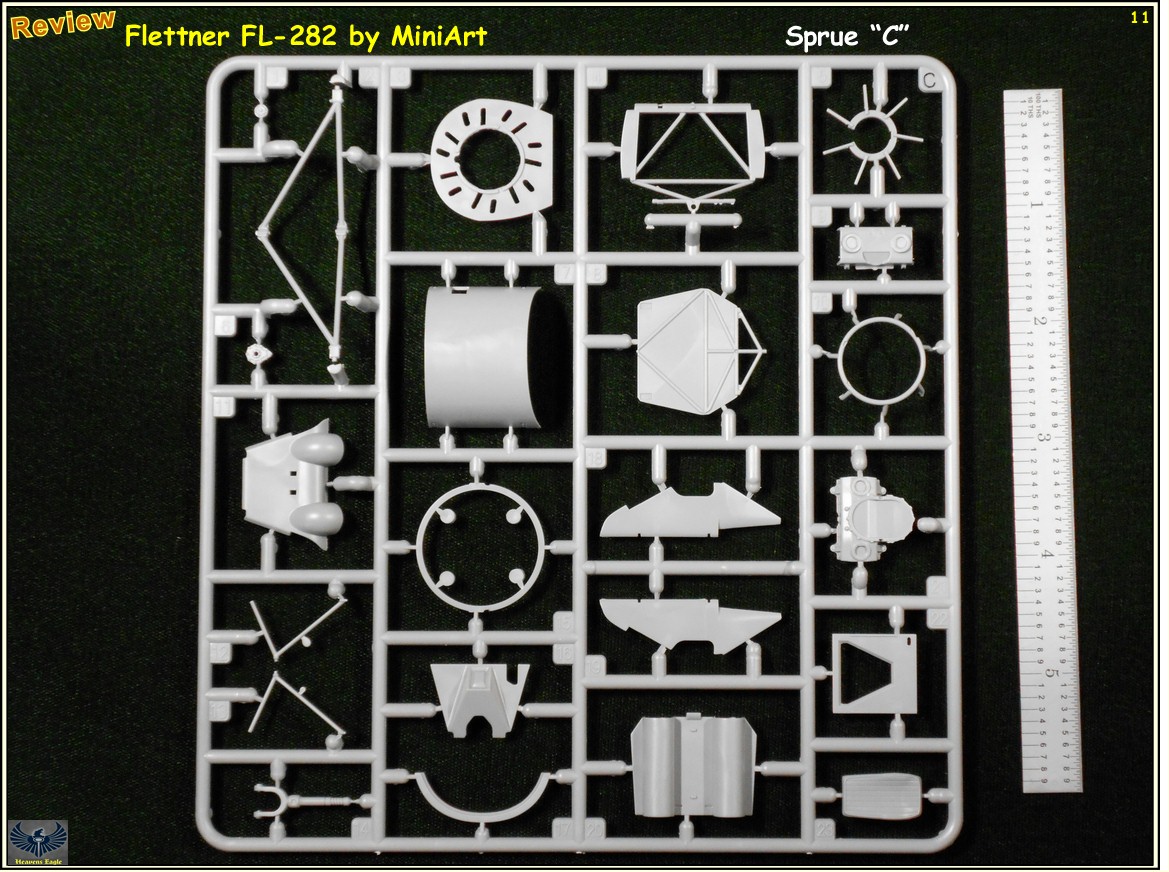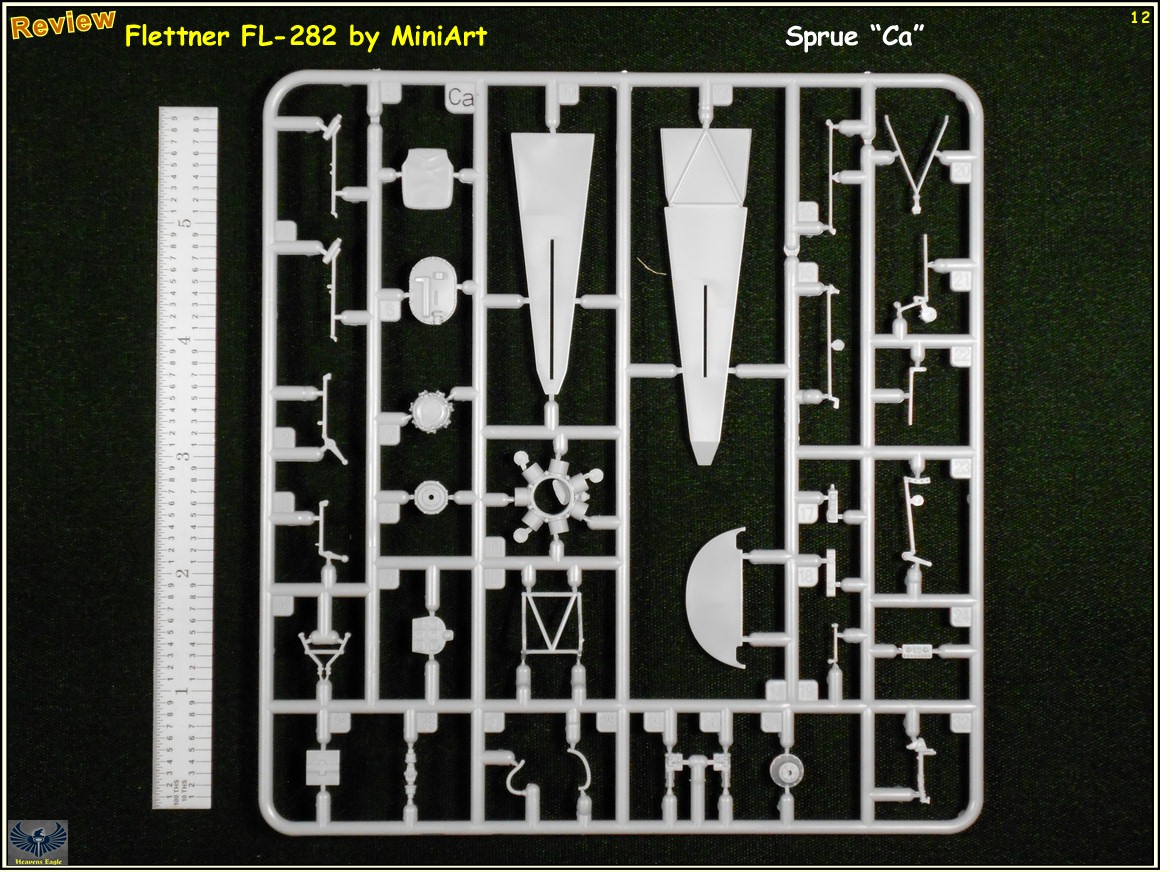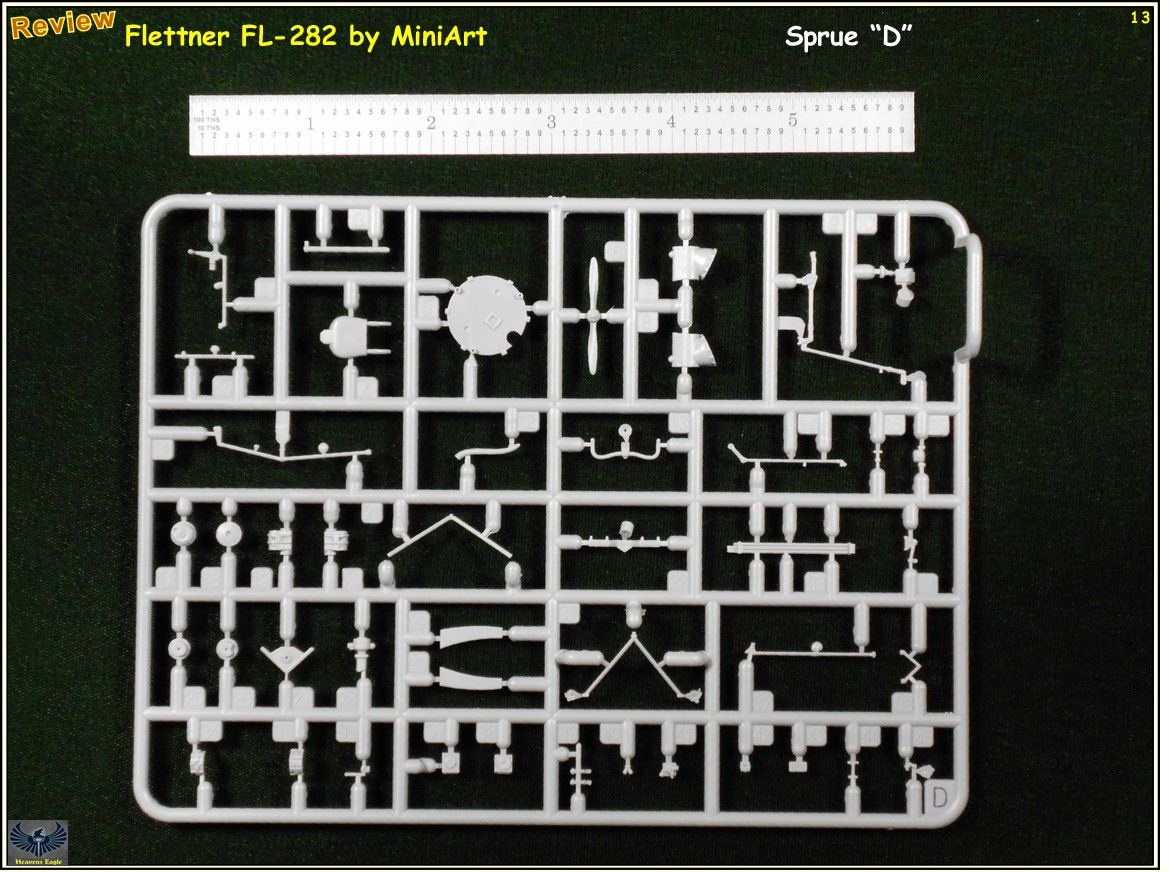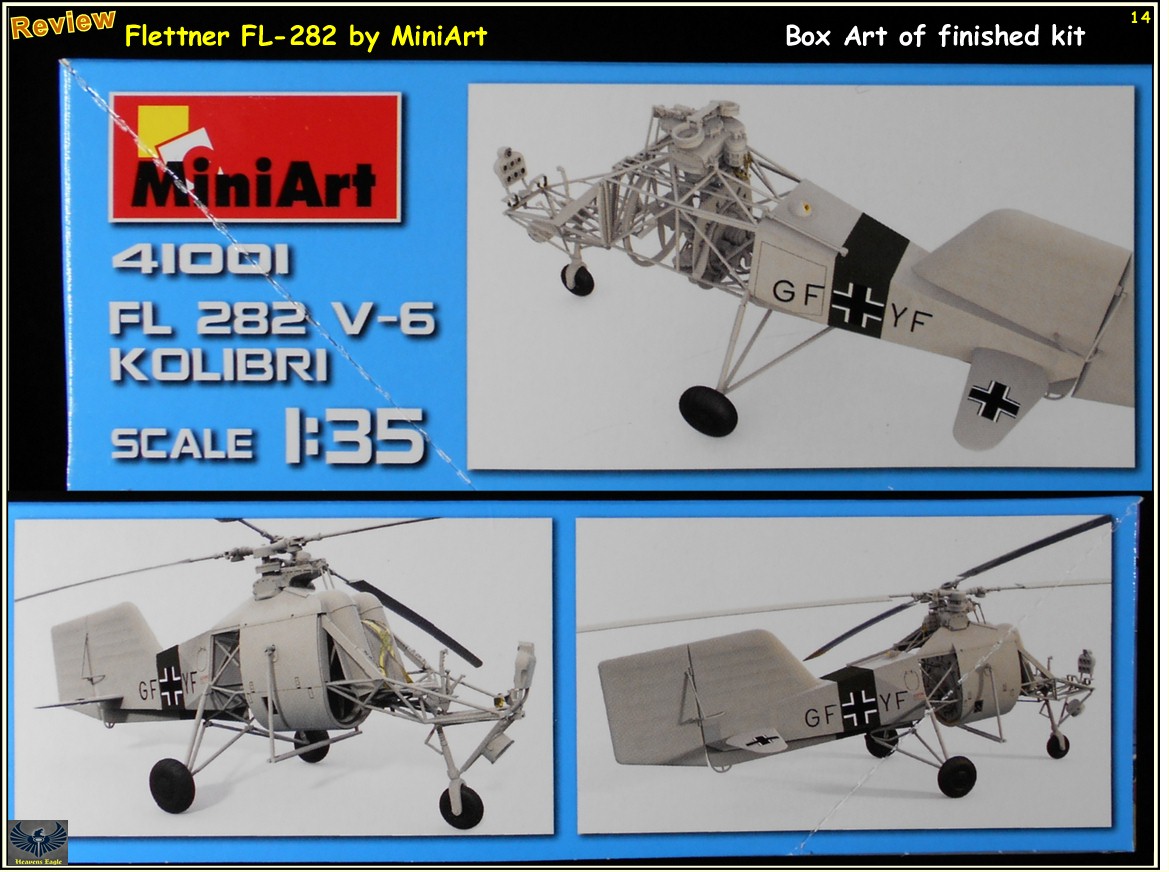 For pricing, on May 05, 2018 it is available from FreeTime Hobbies for under $40 US. I purchased mine from an ebay source in the Ukraine.
Discuss this article in the forums (8 replies).
Details

Parent Category: Reviews and News
Category: Kits
Created on Friday, 28 April 2017 07:51
Last Updated on Friday, 28 April 2017 07:53
Published on Friday, 28 April 2017 07:51
Written by Old Dog
Hits: 886
Bobcat 1/48 Yak-28P
Before starting a couple of things, first Bobcat, ohh noo another Chinese kit maker, well sort of, it seems that Bobcat is a reincarnated Xuntong Model. At least it's easier to pronounce. After turning out a couple of kits Xuntong all but disappeared. Looking at the packaging and the instructions it's easy to see the linage. That said it appears that this kit has a finer level of execution, panel lines are smaller and detail more petite. The mold maker company name and address has changed but it is still in the same city and province in China so I assume it was some sort of reorganization.

Secondly I'm am no expert on the Yak-28 series of aircraft nor do I have any good references. Therefore I will not be critiquing the kit for accuracy or things that the manufacturer did not do right. If anyone wishes to do so, be my guest but my review will limit itself to reviewing the kit from an execution standpoint.

A brief history: The Yak-28P is an all weather interceptor of the Yak-28 family. It was developed from 1960 and deployed operationally from 1964. 443 were produced between 1962 and 1967. The Yak-28P omitted the internal bomb bay to allow for a larger fuel capacity. Interception radar was added. Generally armed with two medium range K-98 air-to-air missiles and two short range K-13A air-to-air missiles, the Yak-28P was able to destroy low to medium altitude targets such as bombers and surveillance aircraft. The Yak-28P was the last Yakolev aircraft that served in the Soviet Air Force. The Yak-28P was withdrawn in the mid 1980s and replaced by the Sukhoi Su-15.

The kit...




The Bobcat Yak-28P comes is a large top open tray type box made entirely of thin corrugated cardboard resulting in a nice sturdy container. While it's a bit over sized the largest sprue just fits within the confines of the box. Inside the box are five sprues molded in gray, each one in a resealable bag. There is also one bag with clear parts and one that has an alternative nose piece in it. The decals are in a separate plastic sleeve.

The parts are cleanly molded with only a few hints of flash and mold separation lines on parts are light. The parts have a smooth matte finish and surface detail consists of fine recessed panel lines as well as recessed rivet and fastener detail. Rivets and fasteners are restrained and not over done and they vary in size as one might expect them to be depending on their purpose. There are some very delicately molded openings and raised details where appropriate. There are some antennas molded to one half of the fuselage and on one of the wings that will probably get broken off during assembly. I hate when they do that. Looking over the main air frame parts I did not find any noticeable flaws or defects. As near as I can tell most of the ejector pin marks have been kept out of visible areas.

Detail wise starting with the cockpit, it looks pretty busy to me The pilots instrument panel has recessed instruments with internal indicators and raised knobs and switches. The rear seat panel has raised bezels on the instruments with internal pointers and raised internal detail. The excerpt from the manual below shows the assembly. There are no harnesses for the bang seats.


Read more: Bobcat 1/48 Yak-28P
Discuss this article in the forums (8 replies).