Reviews and News
Details

Parent Category: Reviews and News
Category: Kits
Created on Saturday, 12 May 2018 19:44
Last Updated on Saturday, 12 May 2018 19:44
Published on Saturday, 12 May 2018 19:44
Written by Heavens Eagle
Hits: 348
Flettner FL-282
Here is a review of the New MiniArt kit of the Flettner FL-282 helicopter. As these aircraft weren't all that large in real life this ends up being a very small model even at 1/35th scale.

Detail on all the sprues is crisp and clean with no flash and even the larger parts have minimal ejector marks to worry about. I will say that it looks to be a delicate build and some parts including the base rods in the rotor blades are fairly fine. The rotor blades have a molded in sag to them to realistically replicate the sag on the blades of the real aircraft. All the framework appears to be to scale and it should build into a nice little replica.

There are 4 marking choices, one in green over grey and the other 3 all in grey. They are all of the same aircraft at different times during the war.

Decals are crisp and have good alignment. There is a small photo etch fret with seat belt and some framework around the opening to the engine.

It looks to be an excellent little kit from MiniArt in the Ukraine.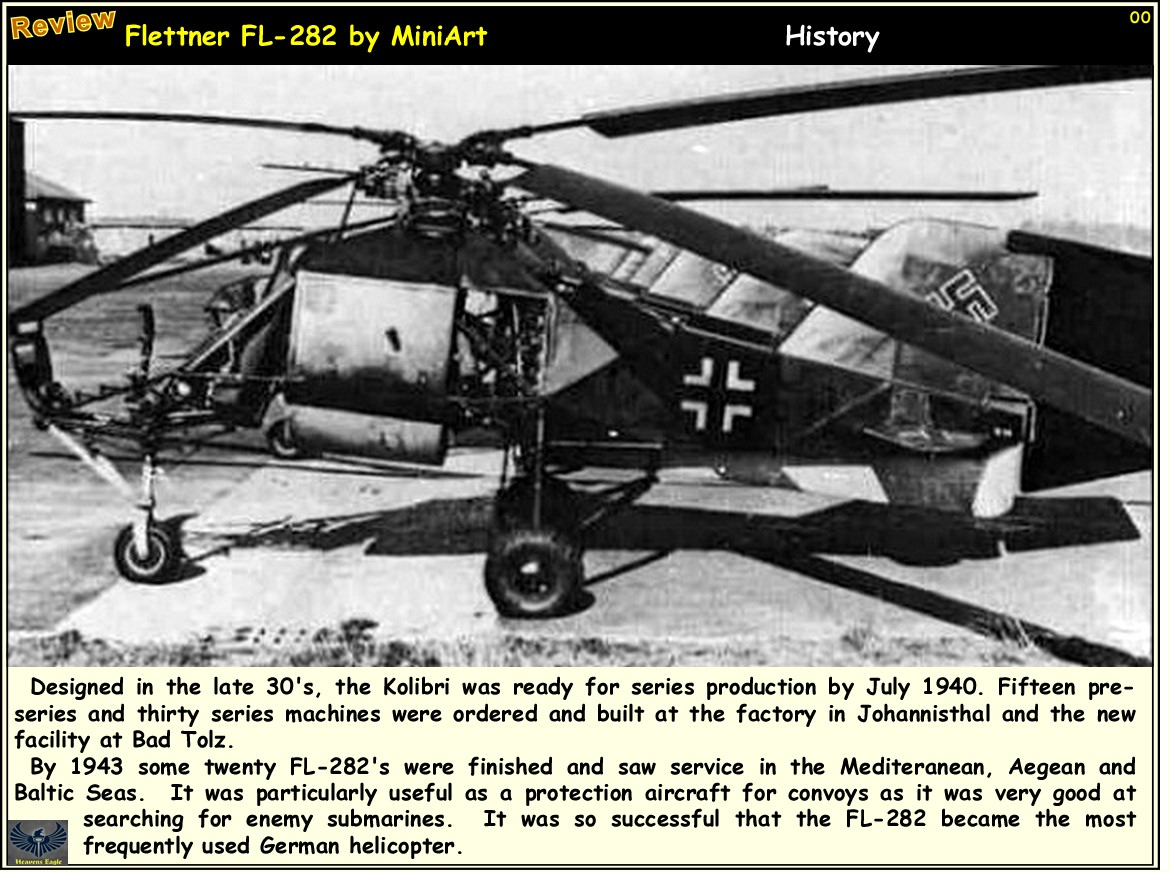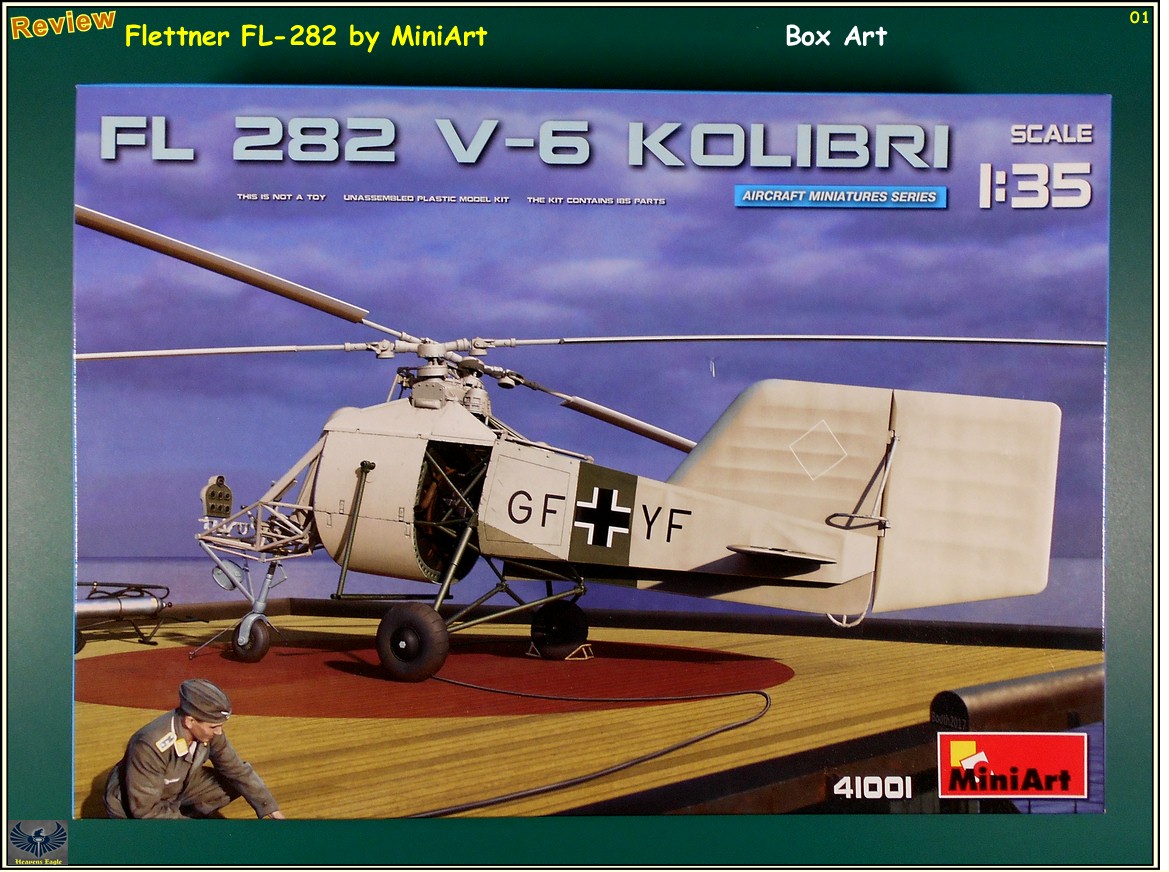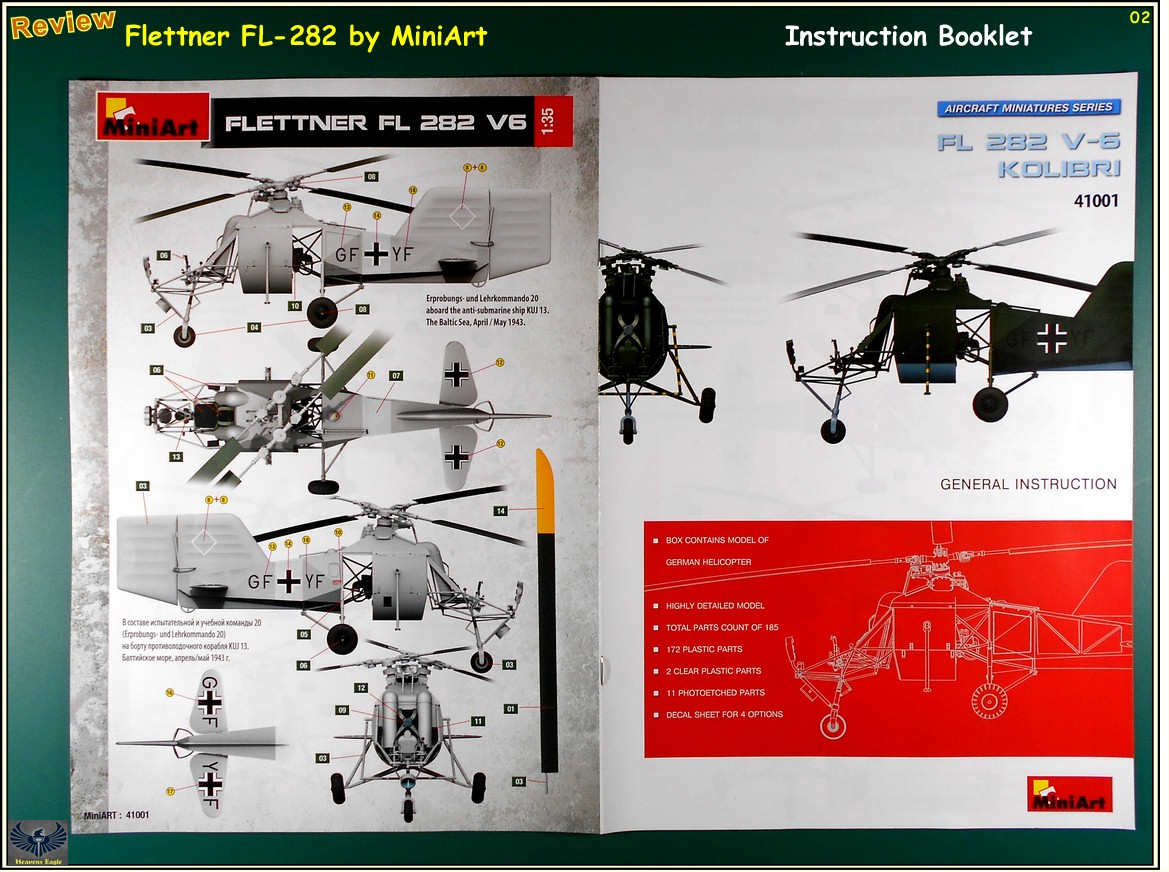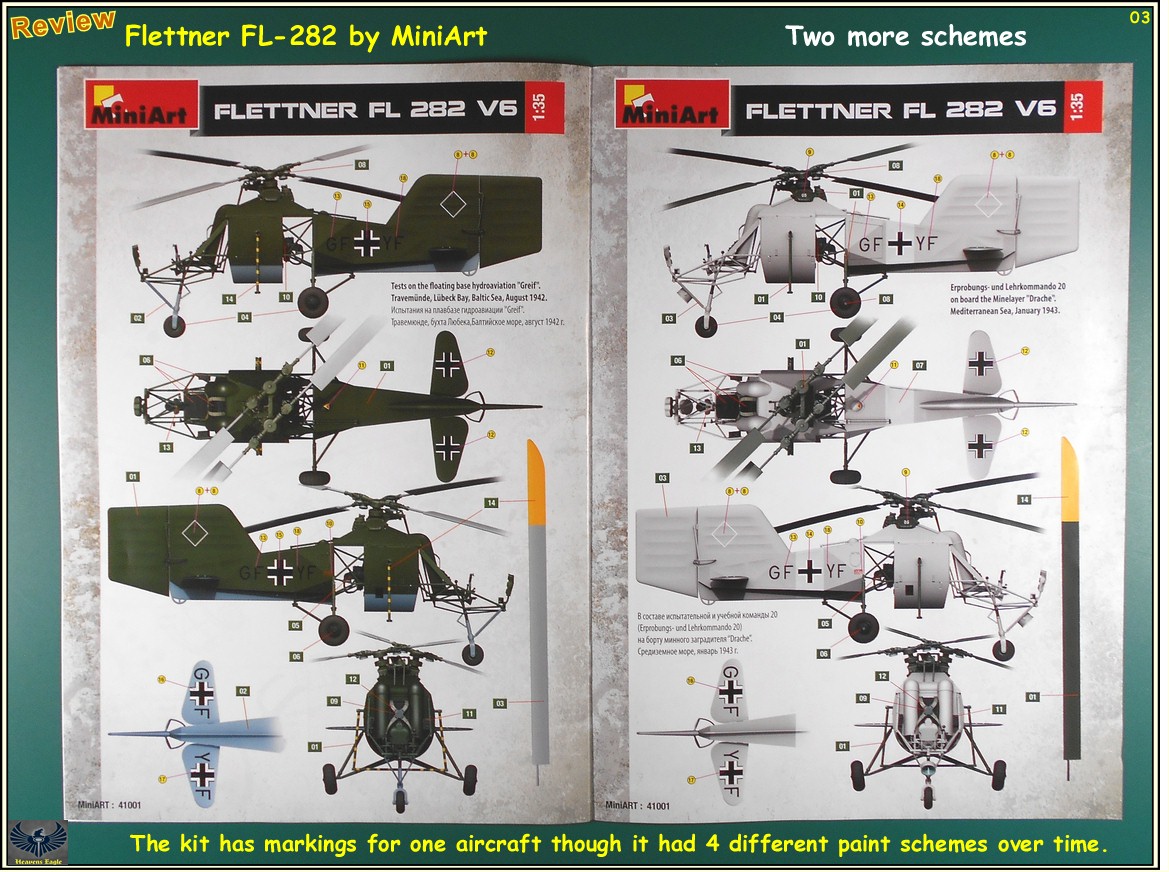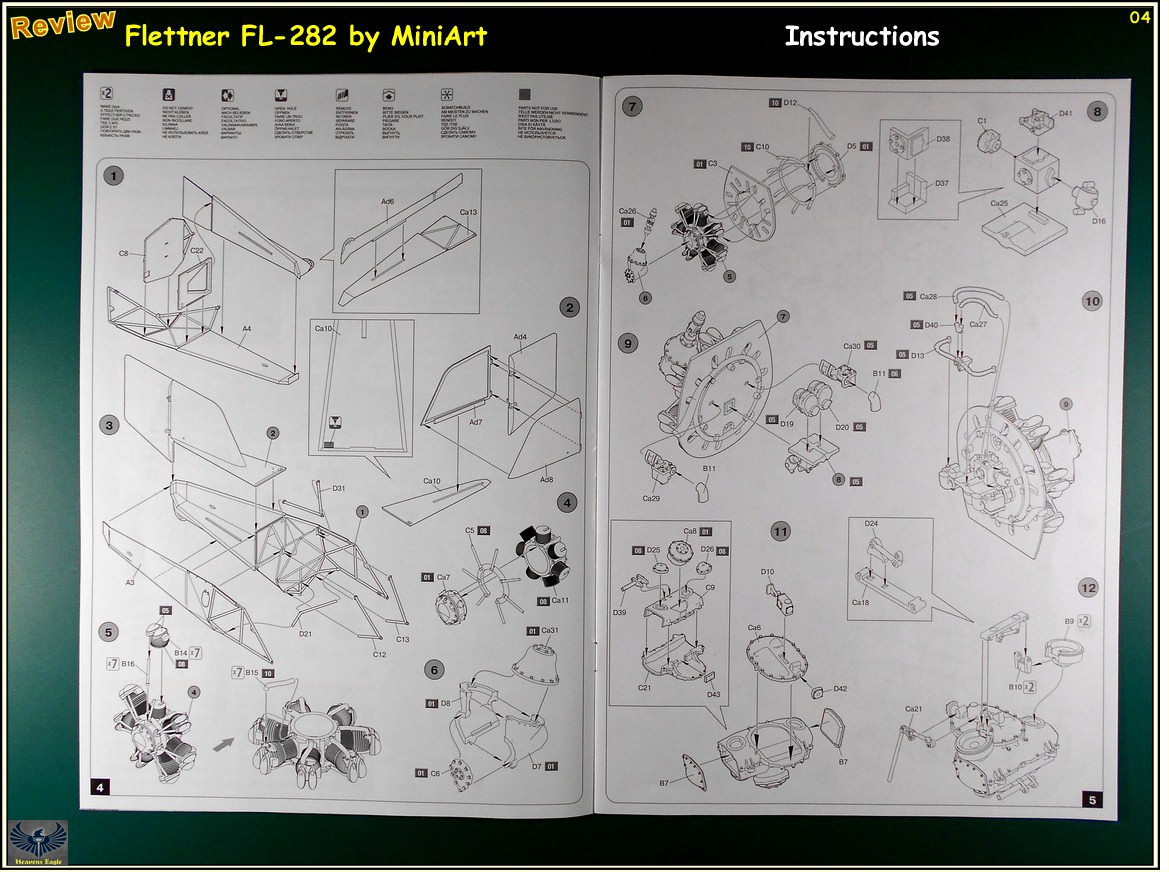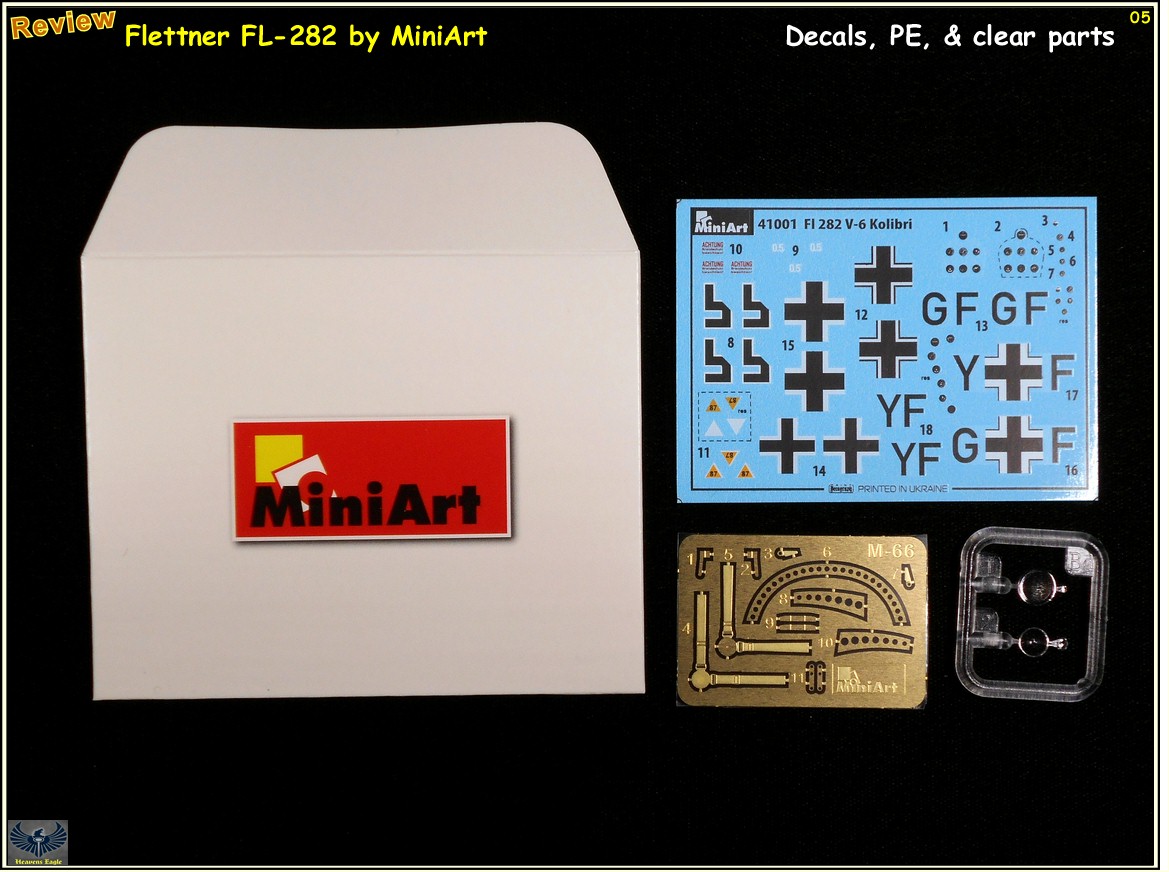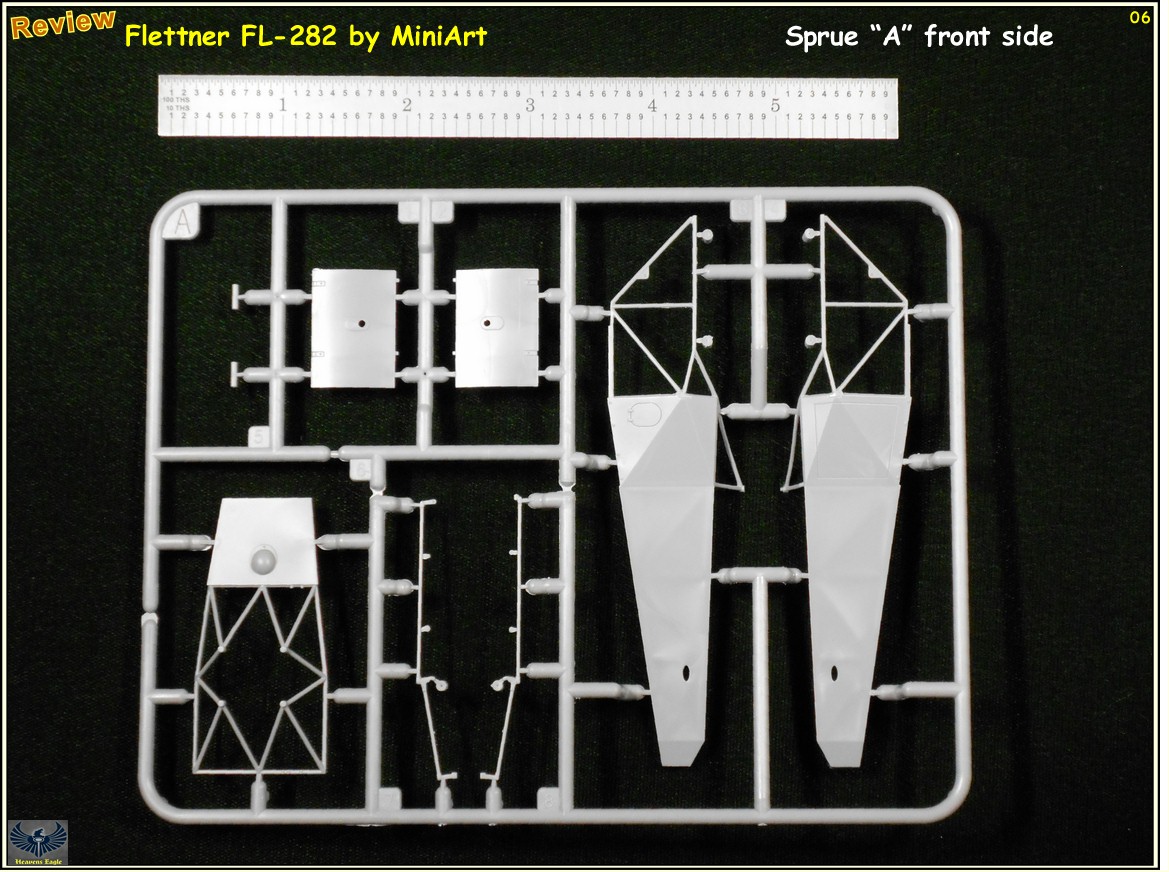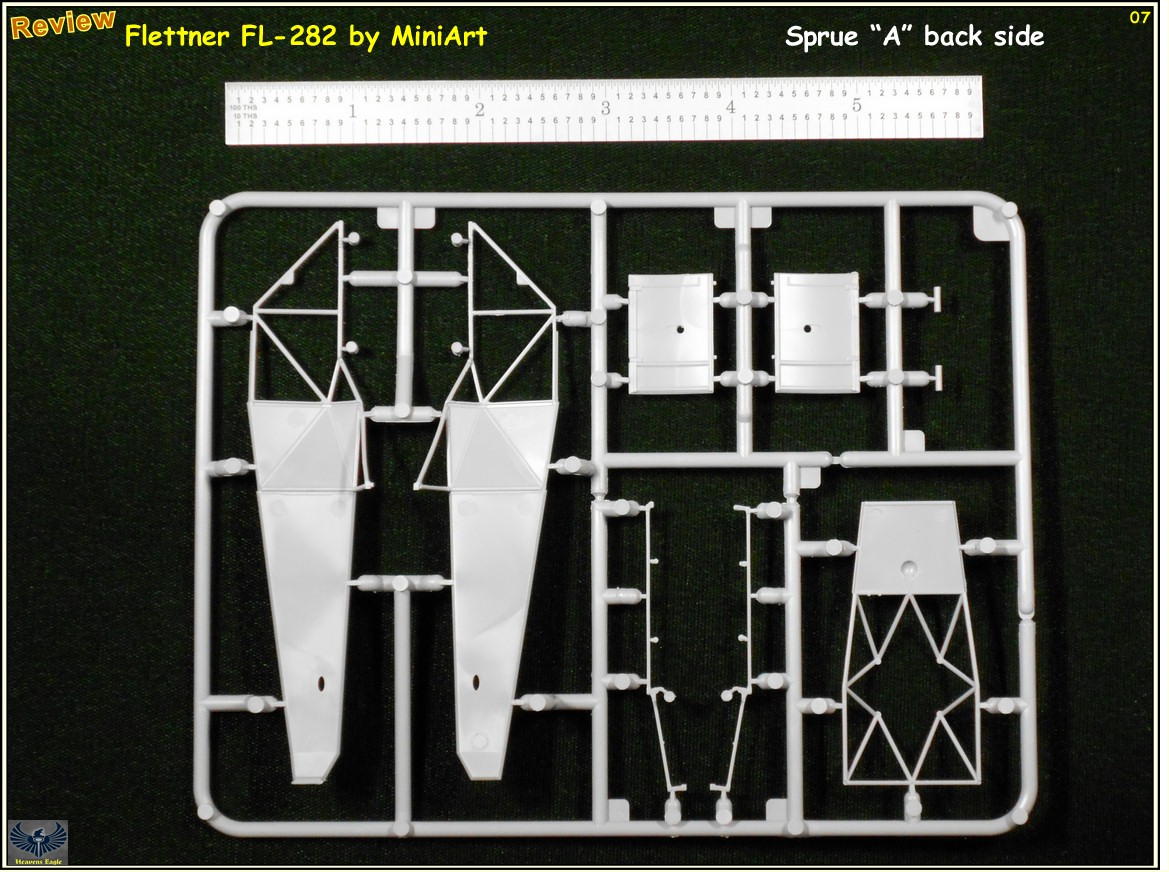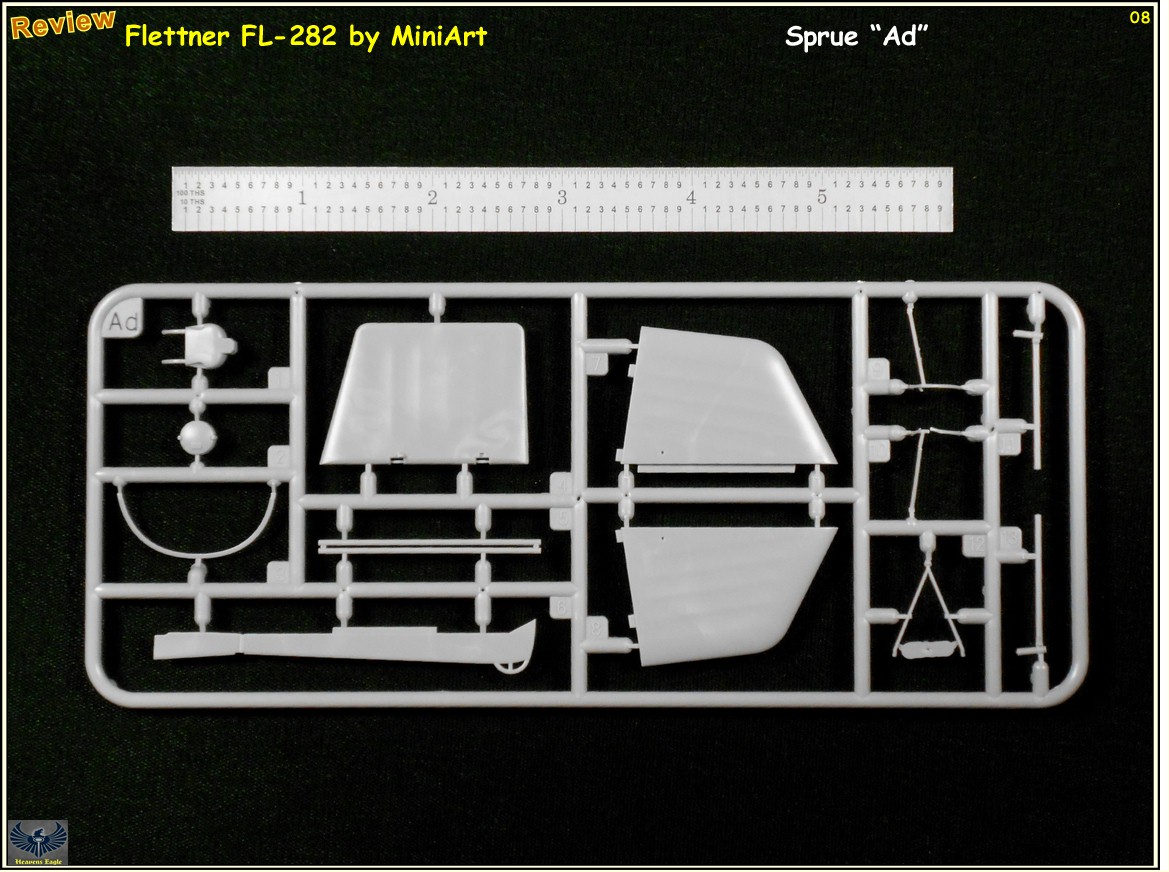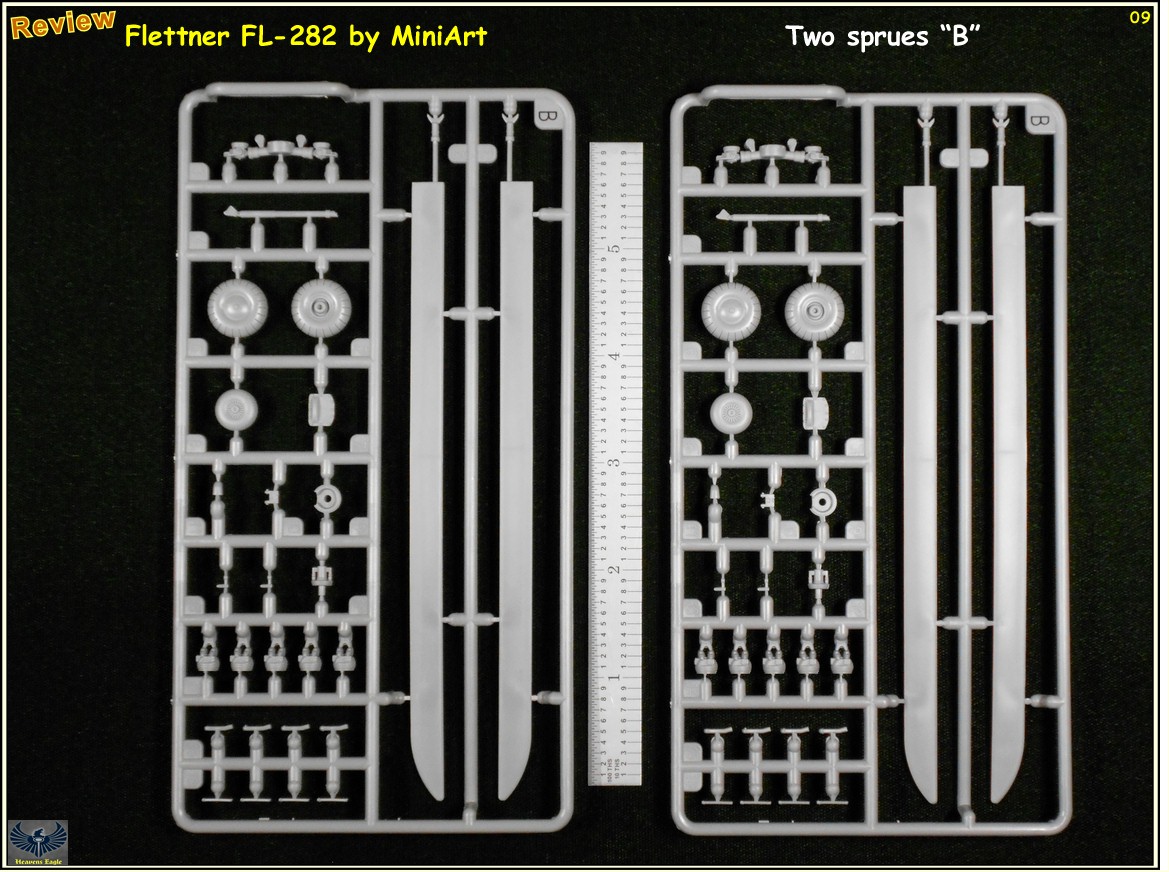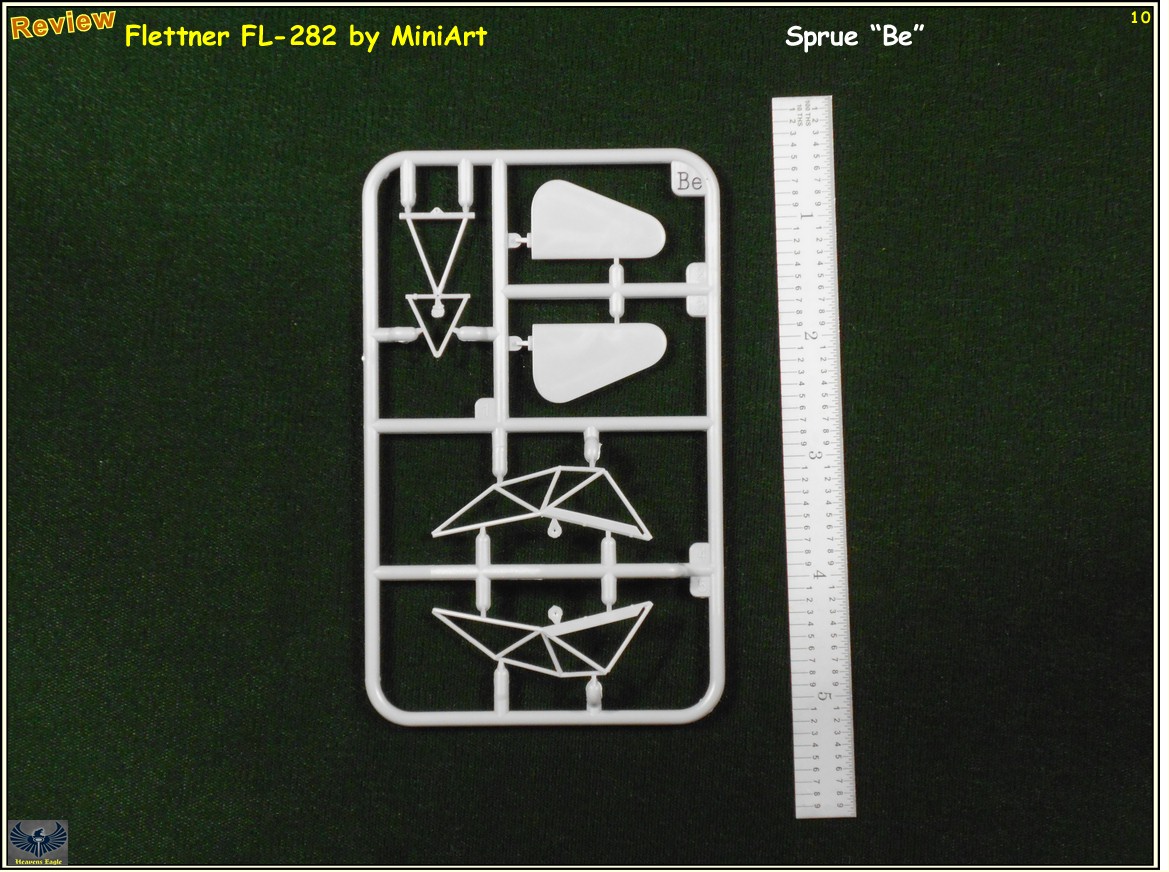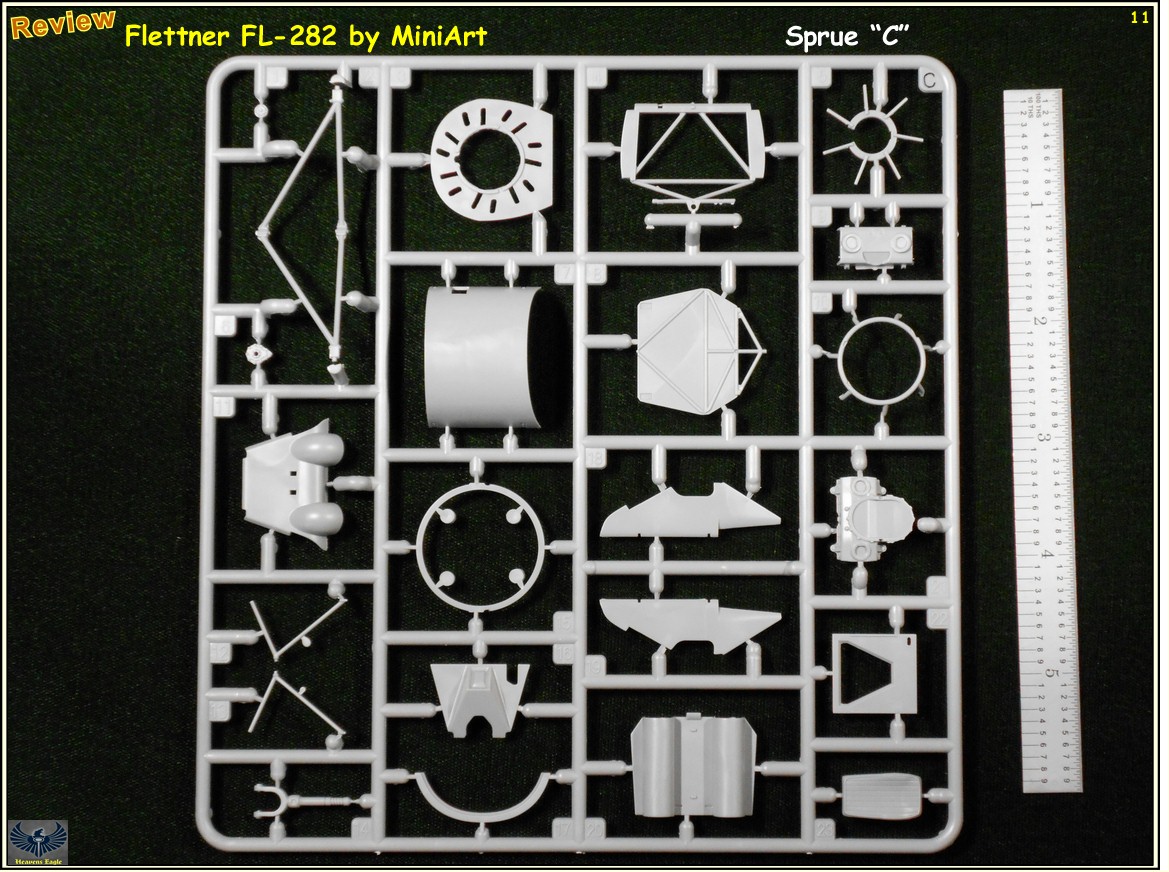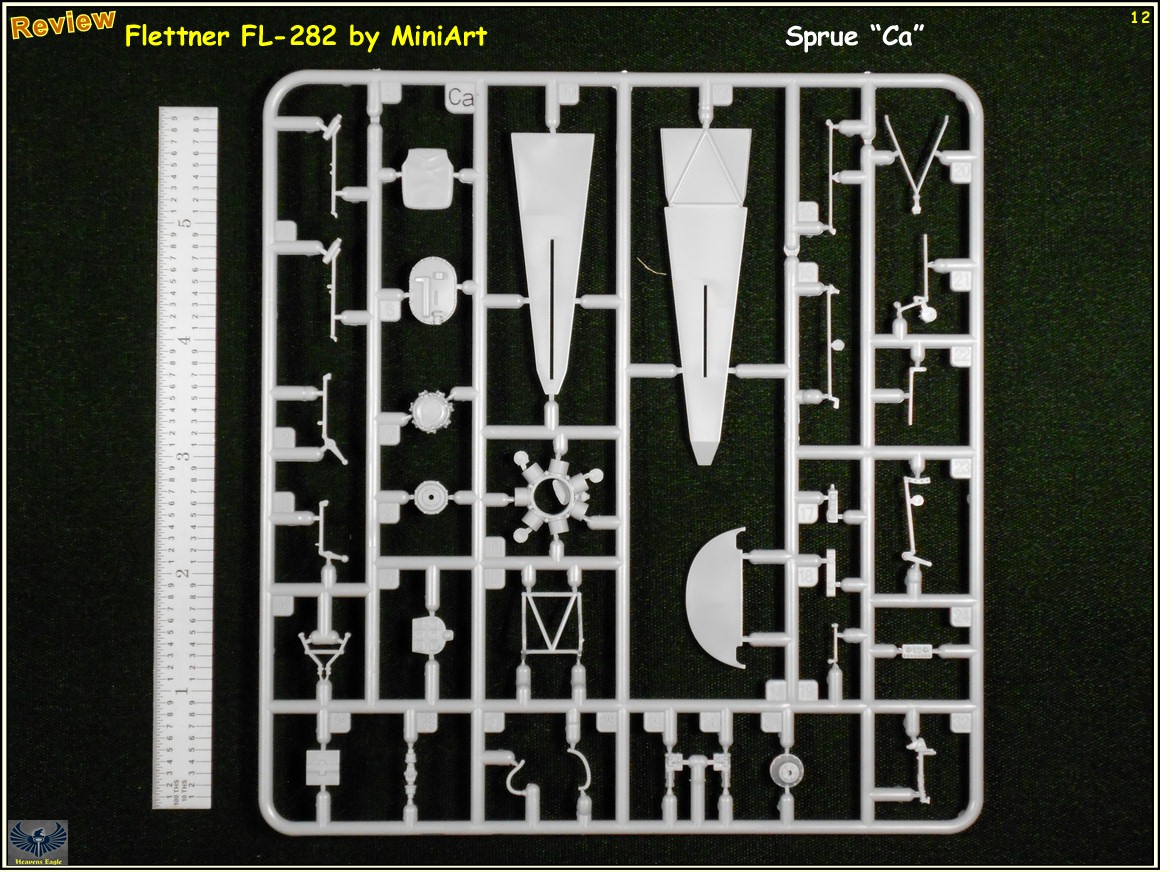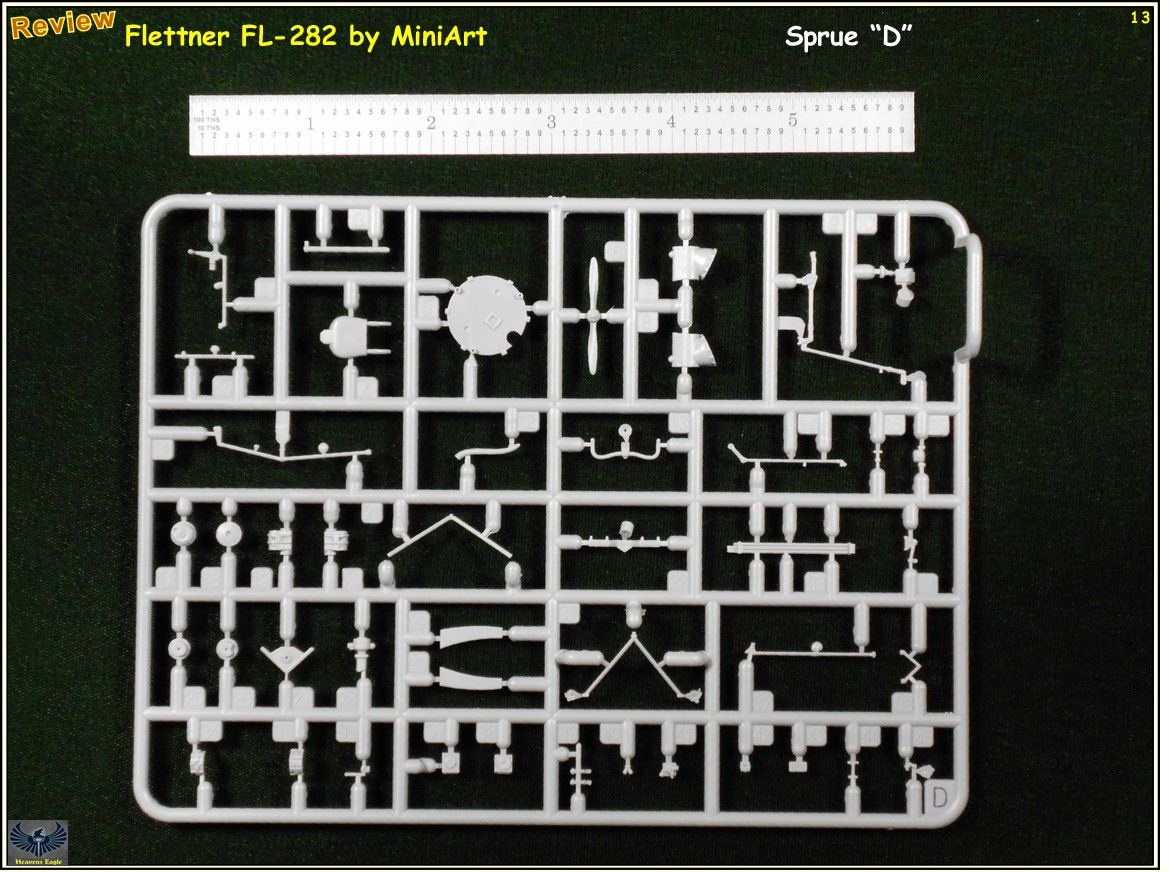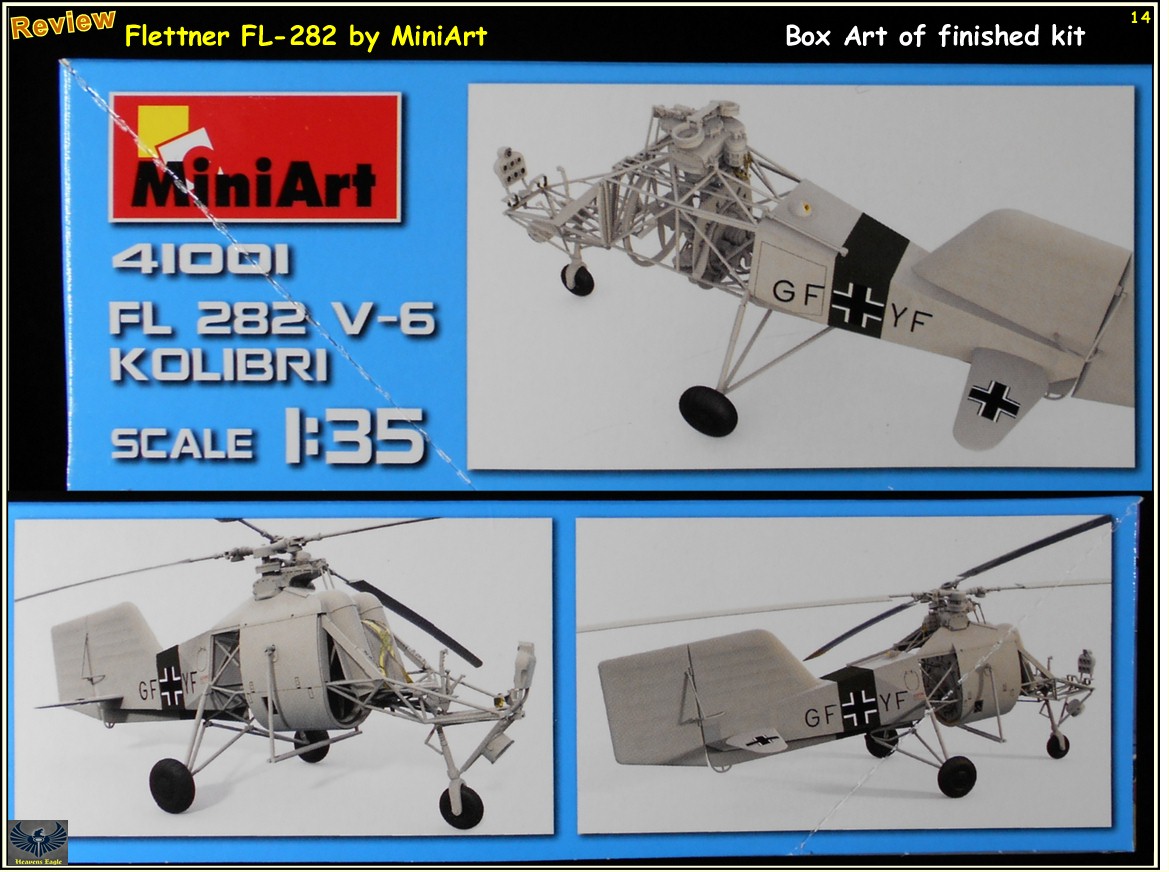 For pricing, on May 05, 2018 it is available from FreeTime Hobbies for under $40 US. I purchased mine from an ebay source in the Ukraine.
Discuss this article in the forums (8 replies).
Details

Parent Category: Reviews and News
Category: Tools
Created on Wednesday, 02 May 2018 13:44
Last Updated on Wednesday, 02 May 2018 13:44
Published on Wednesday, 02 May 2018 13:44
Written by Paulw
Hits: 420
Sparmax Gp-50
Airbrush selection tends to be personal. Decisions made on a variety of factors from how good it looks to the action. Spray patterns and a myriad of of other features. For me it is function and cost of the unit but with the variety of paints and primers out there I wanted to get something that could handle the heavier viscosity of primers like Vallejo's polyurethane surface primers and the new Stynylrez. While these primers work well thinned with many of the available concoctions out there I still wanted to be able to just spray straight out of the bottle.

I have used many different brands of air brushes in the past few years but none has done the job for me as well as my Sparmax Max 35.





This is a .35 mm gravity fed dual action brush that is on the order of Iwata and Grex. I came upon this brush by accident while looking for a suitable brush that tickled my fancy. I was surfing through some ads and noticed that Tamiya had their own airbrush system so I did a little more research and found out that at the time Tamiya was using Sparmax for their systems.

Sparmax manufactures an extensive line of air tools out of Taiwan. Large scale industrial as well as home and hobby uses can be dealt with using their products. I happened to stumble upon my Max 35 at one of the national hobby chain stores with a 40% discount coupon and I walked out with this brush for a grand total of about $47.00 plus tax. I have been using it for about 7 years now with only one part that needed to be replaced because of aggressive cleaning. That little .35mm tpm only ran me about $5.00 shipped.





Now I needed a bigger tip size to handle the heavier paints that I wanted to use so I decided to go looking again and came across the Sparmax GP-50 spray gun. Guaranteed to be compatable with my 2 gallon compressor and a nice .50 mm tip. This pistol grip airbrush can be had for anywhere between $70 and $120. Still much less that the higher cost brushes. It looks nice and surprisingly it has a good solid feel.
It is a side feed dual action brush with two sizes of color cups. 15cc and a 7 cc.





I couldn't wait to give this thing a go so I stripped it down and cleaned as much of the manufacturer's lube out of it then assembled it together again. It comes apart rather simply and most of the parts reflect the .50 mm size. The tip to me looks robust almost huge. All of the threads are sharp and the chrome plating is done rather well with no peeling.

I put some cleaner in the smaller cup and shot it through the gun and out came a rather forceful cone of spray. Man this should cover very well. I then tried some Vallejo paint directly from the bottle and this is where I ran into a problem. The brush started sputtering and spitting and left quite a bit of material in the cup. I took the cup off and did some examining and found out that the channel thet runs through the cup to the brush is of a real small diameter. OK, so now it won't spray the thick stuff. I thinned it out to about 60/40. Then I shot it again and had a much better result. I sprayed some black paint on an old plastic sign card and with just a couple of passes it proved to spray and cover a given area in just a couple of passes.





All in all Even though this brush is a disappointment in that I can't use it for what I wanted to I am sure that with the right pressure that I can get some good coverage in a larger area. I did come away from this thinking I can really use it for thinner paints Like the AK Xtreeme metal lines for covering a larger areas but I kind of think that won't be too often though.

I will have to wait until later to get the proper spray system for those heavier colors and primers. They're out there.
Discuss this article in the forums (3 replies).
Details

Category: Reviews and News
Created on Sunday, 25 February 2018 10:11
Last Updated on Sunday, 25 February 2018 10:11
Published on Sunday, 25 February 2018 10:11
Written by bob letterman
Hits: 731
Well, it has been nearly five years since the last batch of Master's Forum members were made.

This time, I used a new search criteria. I looked at many aspects, but focused on four.

1. Above average and very talented. Not all are necessarily master modelers currently, but definitely have the potential.

2. Participation rate. How often does the candidate post his builds as well as post on other's builds and discussions on our website. This is important! The Master's forum helps generate new members to the site. So, keeping the forum current is a necessity!

3. This time, and from now on, I will try to strike a balance between modelers of the various categories, Aircraft, Armor, Figures, Ships, Cars, Sci-fi and Dioramas, so we can have diversity within the Master's forum..

4. I also looked for the enthusiasm factor. Is the candidate motivated and active? I have been doing this now 11 years, since 2007 when the site had a different name. There have been a few masters made that rarely posted. In fact, back in 2008, at the former webmaster's insistence, I made one who never bothered to post. He just wanted the title. He was removed two months later.

I do my best to be as objective as I can possibly be. I named two other members who declined. One due to his position on the forum and another due to his inability to spend sufficient time. Both, in my opinion, were well qualified. I like to think I have a lot of friends on this website, but try my best not to allow personal relationships to enter into my choices.

I am proud to introduce the following New Members, and in no particular order.

1. Jeff Matthes, (Ausf) New York State, USA
2. Abdin Santoni, (Fledermaus) Puerto Rico, USA.
3. Mike Trent, (Iron Mike) North Carolina, USA.
4. James O'Leary, (James O'Leary) Texas, USA
5. Michael Walsh, (Mike Walsh) Australia
6. Christian Lacroix, (Phantom II) North Carolina, USA.
7. Warren Joyce, (Sharkman) Nova Scotia, Canada
8. Jeffrey Riedesel, (Sherman 18), Kansas, USA
9. Laurence Maftei, (White Wolf) Australia by way of Romania.

My heartfelt congratulations to all you guys! I am proud to have you aboard The Master's Forum! I feel certain your contributions will inspire others to excel as you have!

Bob Letterman
Discuss this article in the forums (19 replies).
Details

Category: Reviews and News
Created on Saturday, 07 April 2018 22:09
Last Updated on Saturday, 14 April 2018 19:27
Published on Saturday, 07 April 2018 22:09
Written by bob letterman
Hits: 642
Warren Joyce (Sharkman)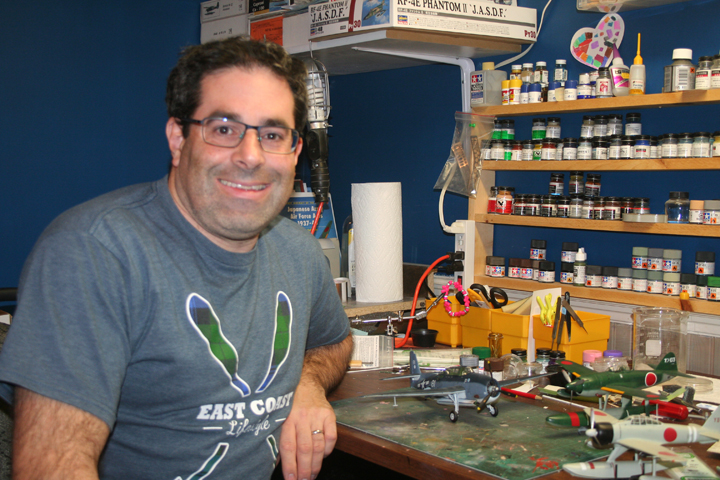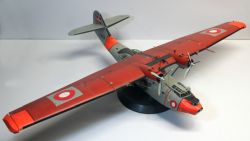 "Warren is a Marine Biologist living in Nova Scotia, Canada. Most of his time is spent researching various species of shark off the east coast, a passion he has had since the age of 5 (he decided he was going to work with dinosaurs or sharks when he grew up, sharks won out in the end)! When not playing with his toothy friends, his time is mostly occupied with his family, his wife Ann and two wonderful young daughters, Beth and Gwen. Somehow, he manages to fit some time in at the bench in his busy life!

Warren first started modelling when he was 7, with a long forgotten kit his father brought home. He modelled just about any kit he could get his hands on back then, but was mainly focused on automobiles. At about the age of 14, the modelling bug left him in favour of other activities and he sold off all his equipment, built and unbuilt kits.

Then after a long hiatus of 19 years, his wife encouraged him to get back into the hobby. He began with a 1/48 Revell P-38, researched it and brush painted it. From that kit he started to take an interest in flying boats and float planes and was hooked again. Starting out more slowly this time around, he began leaning techniques he didn't have as a kid, trolling some of the online forums in the background for a couple years to see what others were doing before having the courage to post a build online, an all resin kit of all things (Choroszy Modelbud 1/48 Type 91 E6Y1 float plane). He began to try some new techniques, bought a new airbrush and started to experiment with some scratch building (on a minor scale). In the fall of 2012, he joined MA.

After attending a couple local hobby shows as a spectator he finally decided to enter a build in 2015, a 1/48 Revell PBY in RDAF scheme, and to his surprise, took first place in the category! He has since been entering builds in local competitions and picked up another first and two third place medals in 2016 and 2017.

His favourite scale to build in is 1/48 and floatplanes and flying boats are the subject he likes best. Japanese aircraft, torpedo bombers and anything else out of the ordinary follow in a close second. He does like to mix things up sometimes with a few "what if" builds.

Warren still feels he has a lot to improve on in his builds and is always willing to try new things. Every build is a learning experience in some way!"

I am proud to introduce Warren Joyce as a new member of the Master's Forum!

Bob Letterman
Discuss this article in the forums (25 replies).
Details

Category: Reviews and News
Created on Wednesday, 24 January 2018 11:41
Last Updated on Wednesday, 24 January 2018 11:41
Published on Wednesday, 24 January 2018 02:00
Written by jknaus
Hits: 1037
Today I'm reviewing the newest Nuts and Bolts book, Nuts and Bolts #39 Sd.Kfz. 6, 5 ton Zugkraftwagen, Büssing - NAG and variantsn.
This newest volume is again a treasure trove of information and reference pictures.
Read more: Nuts and Bolts #39 Sd.Kfz. 6
Discuss this article in the forums (3 replies).