Reviews and News
Details

Parent Category: Reviews and News
Category: Kits
Created on Friday, 10 August 2018 18:10
Last Updated on Saturday, 11 August 2018 18:52
Published on Friday, 10 August 2018 18:10
Written by moon puppy
Hits: 53
I thought this build is worthy of front page news.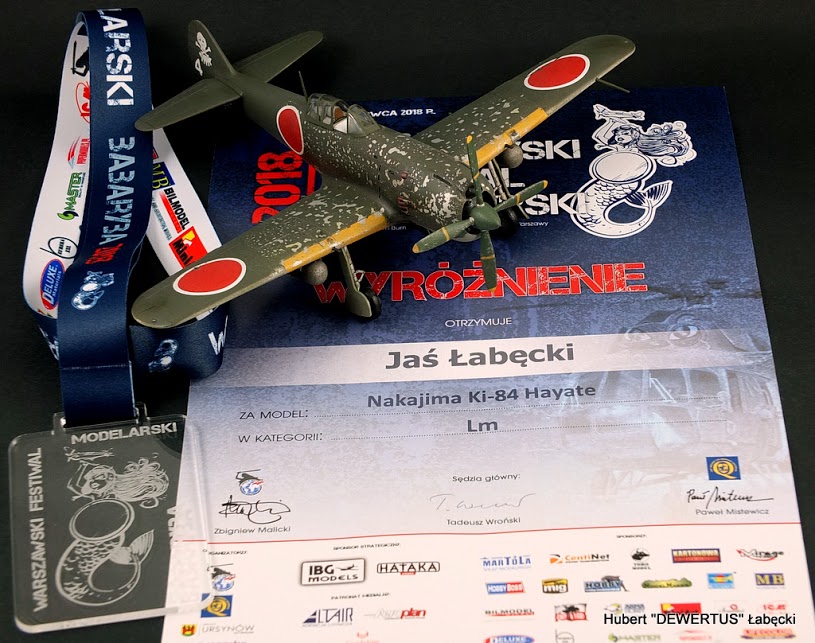 Build by Hubert "Dewertus" Labecki's young son Jas. Already an award winning modeler I hope he'll be a MA Master one day (soon I'm sure).
Congratulations young man!
Discuss this article in the forums (16 replies).
Details

Parent Category: Reviews and News
Category: Books and Mags
Created on Wednesday, 04 July 2018 10:50
Last Updated on Wednesday, 04 July 2018 10:50
Published on Wednesday, 04 July 2018 10:50
Written by Brokeneagle
Hits: 391
Real Colors of WW2- AK Interactive
I recently purchased this latest book from AK Interactive hoping that it would deliver on the promise that it would raise the bar on WW2 Armor colors and paint standards.....

well they didn't lie!

This publication is worth every cent and will have you rethinking your colors for a number of fronts and periods during WW2.

The index below shows you the extent that this great book goes to cover all aspects of military vehicle and equipment paints during the period.

* Important Note - some updated info was given to me by nsmekanik and I quote: apparently Mike Starmmer is none to pleased with paint matches, and according to this thread on Missing linx the German color matches are not all that good either'.

This was after I had written the article but he was kind enough to let me know before it was posted.

I followed the link and read the discussion which was very informative but at the same time disappointing in that some of the color swatches have not been processed correctly so that they(the photos of the color swatch doc) do not show the true color tone that was on the original physical document.

I still think the book has a lot of merits but it really bothers me that they could not get a simple thing like a photo correct to the original when this is what the whole book is based on!

Anyway read on ands certainly also follow the link to see what is incorrect - also note that it is not ALL incorrect.

www.tapatalk.com/groups/missinglynx/ak-r...ointment-t58055.html

Right up front they supply you with a color checked and calibrated chart, that is fantastic for both models and military art, so it was a must have for me. This chart and the original RAL documents inside the book (represented in full color) tie down all of the actual colors for each period to factual information that is represented clearly and logically in a time based format. This is done better than ever before as it feels like you are viewing the real documents. see the following images to get a feel for what i mean.

AK have combined this fresh presentation with color photo examples of real equipment in original colors, which just adds to the accuracy. Throughout are also various color photos and black and white pics that are of very good quality showing examples of what is discussed. Some of these you will have seen before but they have only used photos of relevance and high quality.

They have also provided some color profiles of the schemes which are sufficient but i feel are the only weak point to the book, the back page of the publication having the best examples....but that is only my opinion as i like a high quality for profile art.

I hope this review has been helpful and informative and if you would like any more info on the book before you buy just ask or send me a message and i will be happy to answer your questions.

Brokeneagle.
Discuss this article in the forums (3 replies).
Details

Parent Category: Reviews and News
Category: Kits
Created on Saturday, 12 May 2018 19:44
Last Updated on Saturday, 12 May 2018 19:44
Published on Saturday, 12 May 2018 19:44
Written by Heavens Eagle
Hits: 770
Flettner FL-282
Here is a review of the New MiniArt kit of the Flettner FL-282 helicopter. As these aircraft weren't all that large in real life this ends up being a very small model even at 1/35th scale.

Detail on all the sprues is crisp and clean with no flash and even the larger parts have minimal ejector marks to worry about. I will say that it looks to be a delicate build and some parts including the base rods in the rotor blades are fairly fine. The rotor blades have a molded in sag to them to realistically replicate the sag on the blades of the real aircraft. All the framework appears to be to scale and it should build into a nice little replica.

There are 4 marking choices, one in green over grey and the other 3 all in grey. They are all of the same aircraft at different times during the war.

Decals are crisp and have good alignment. There is a small photo etch fret with seat belt and some framework around the opening to the engine.

It looks to be an excellent little kit from MiniArt in the Ukraine.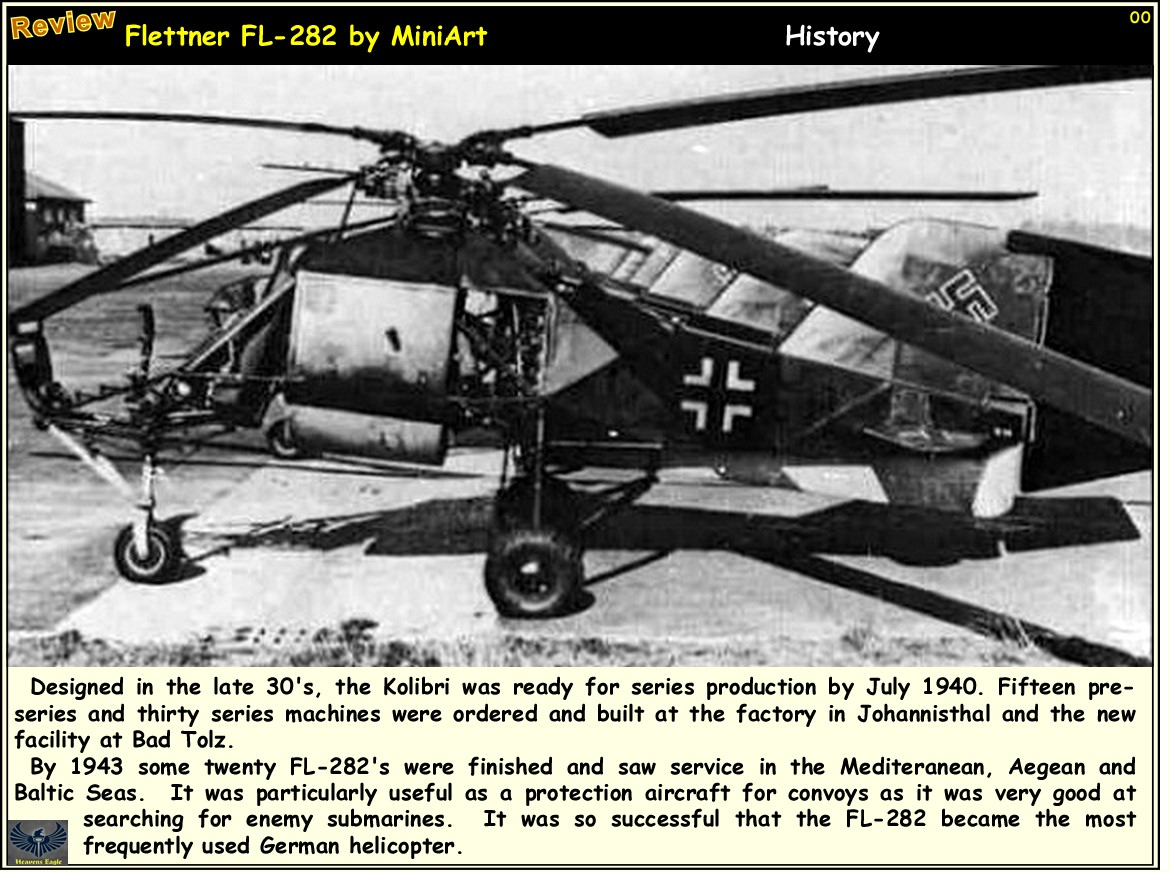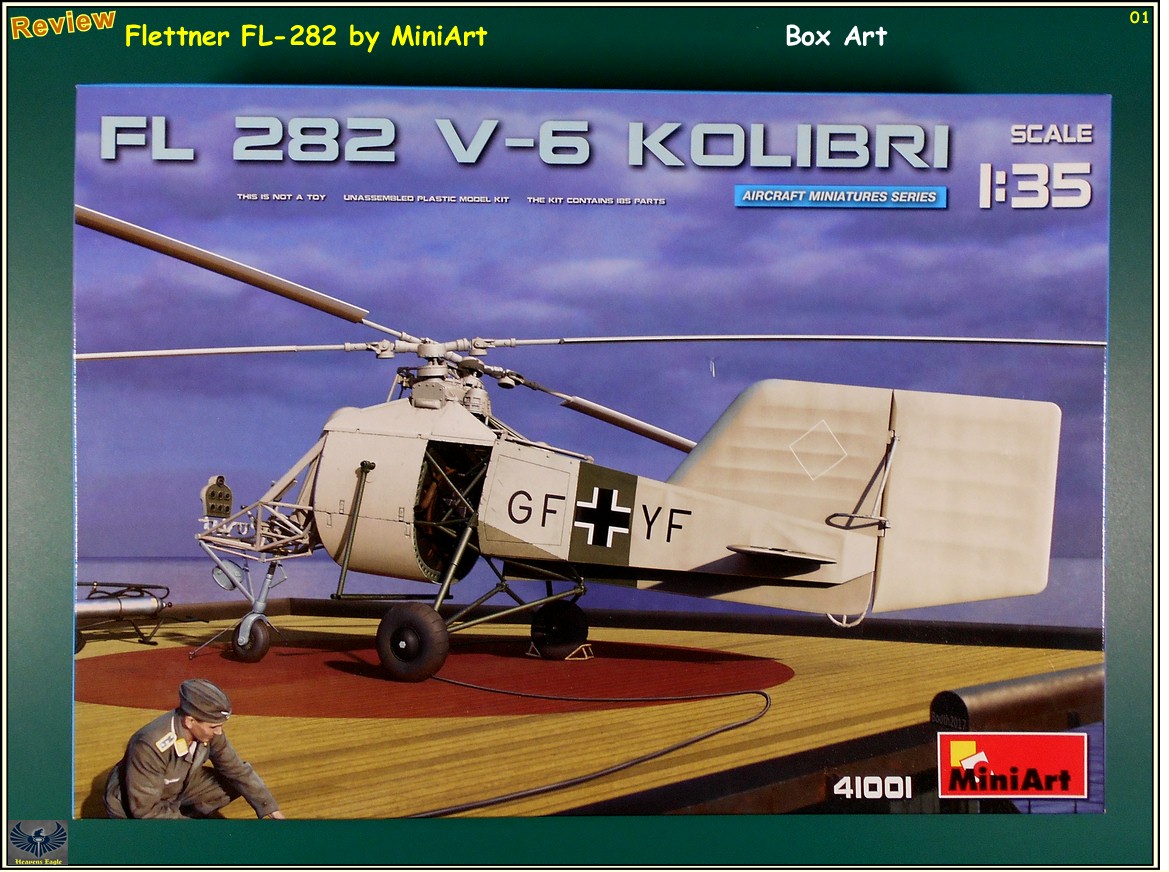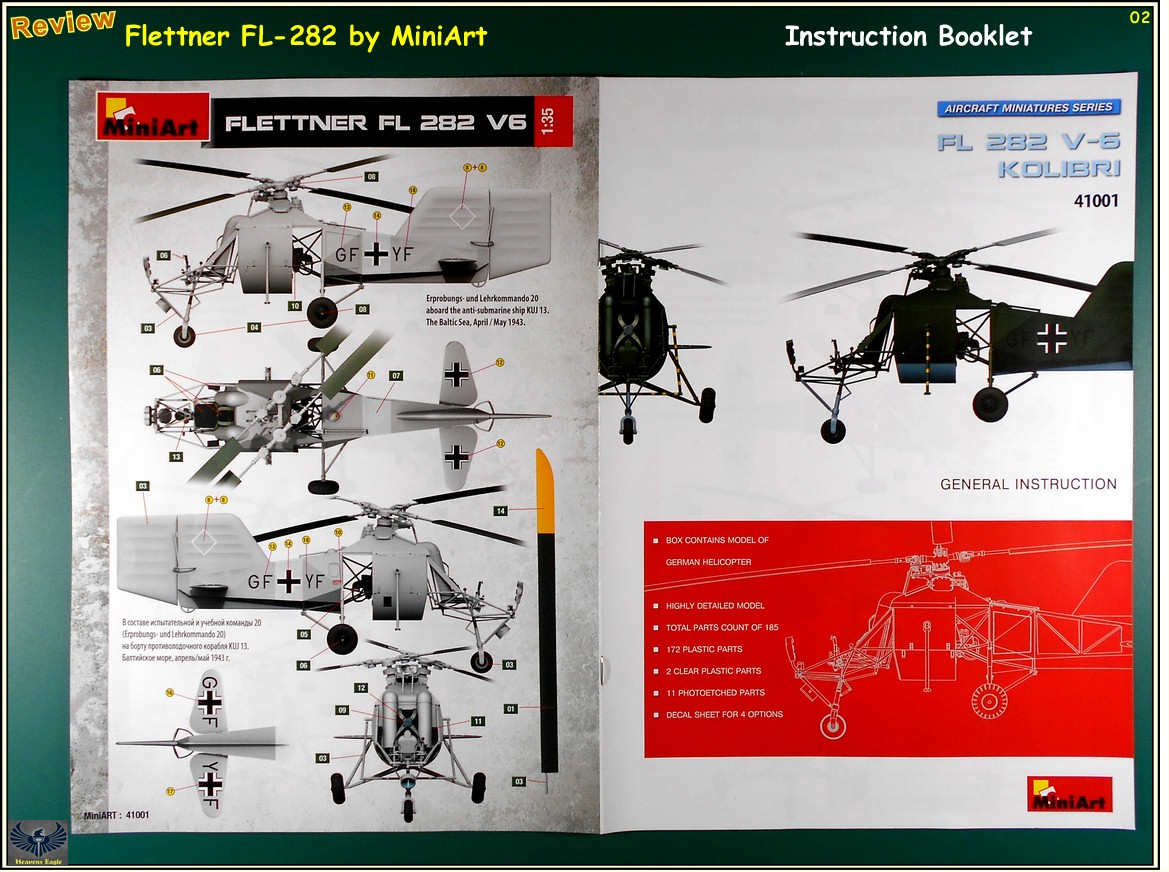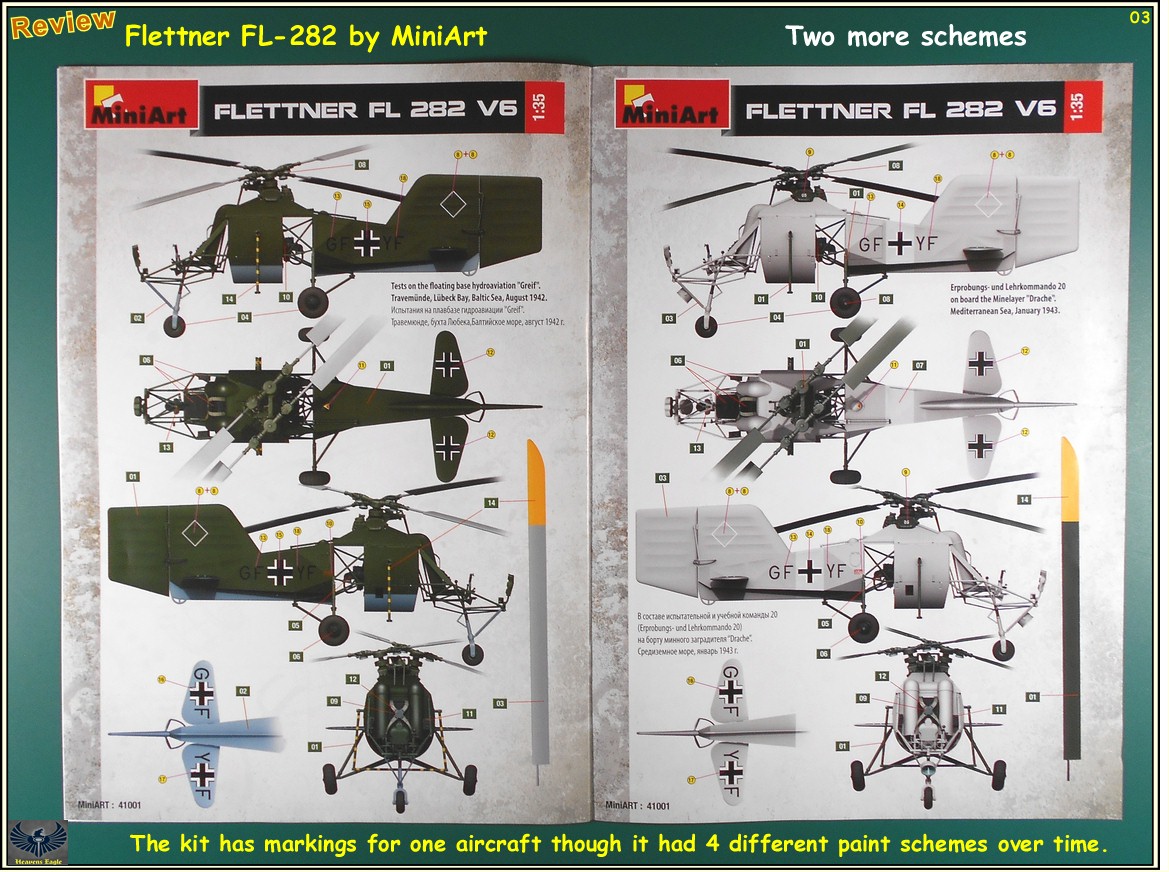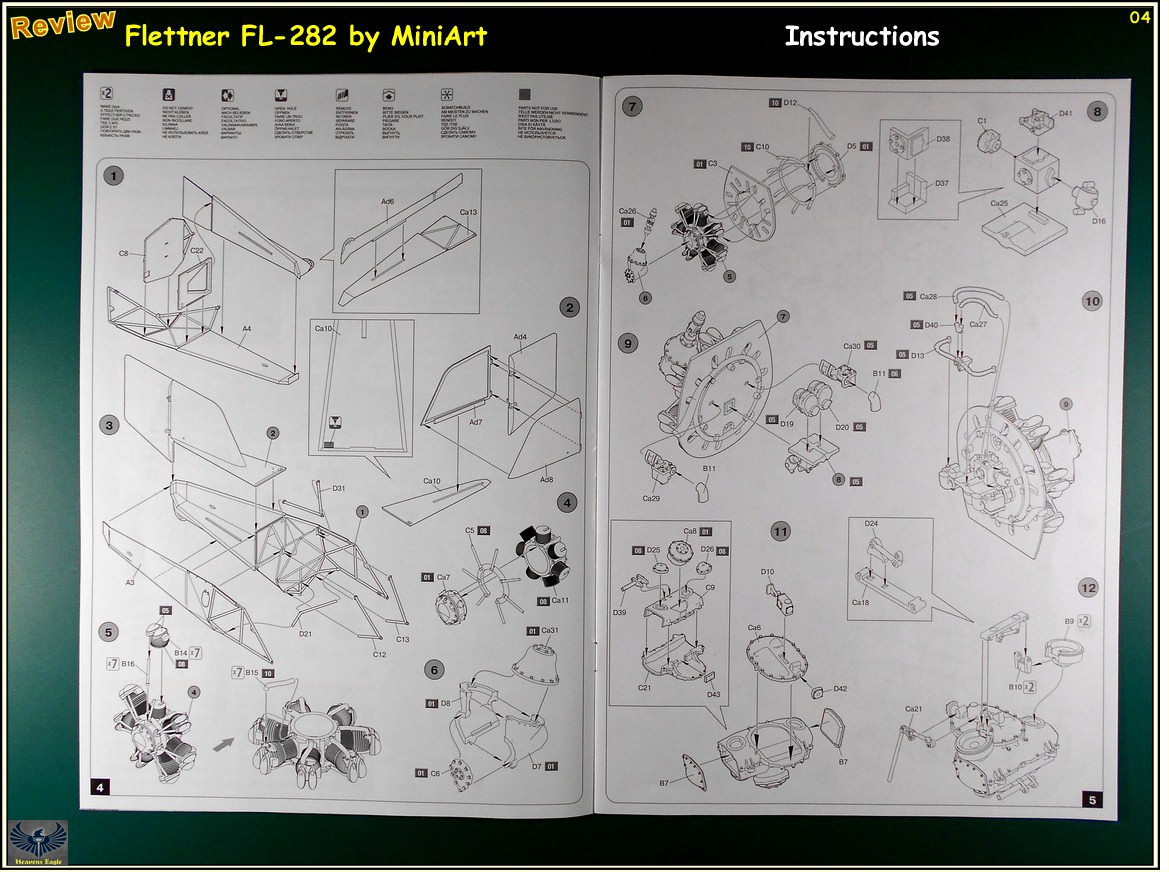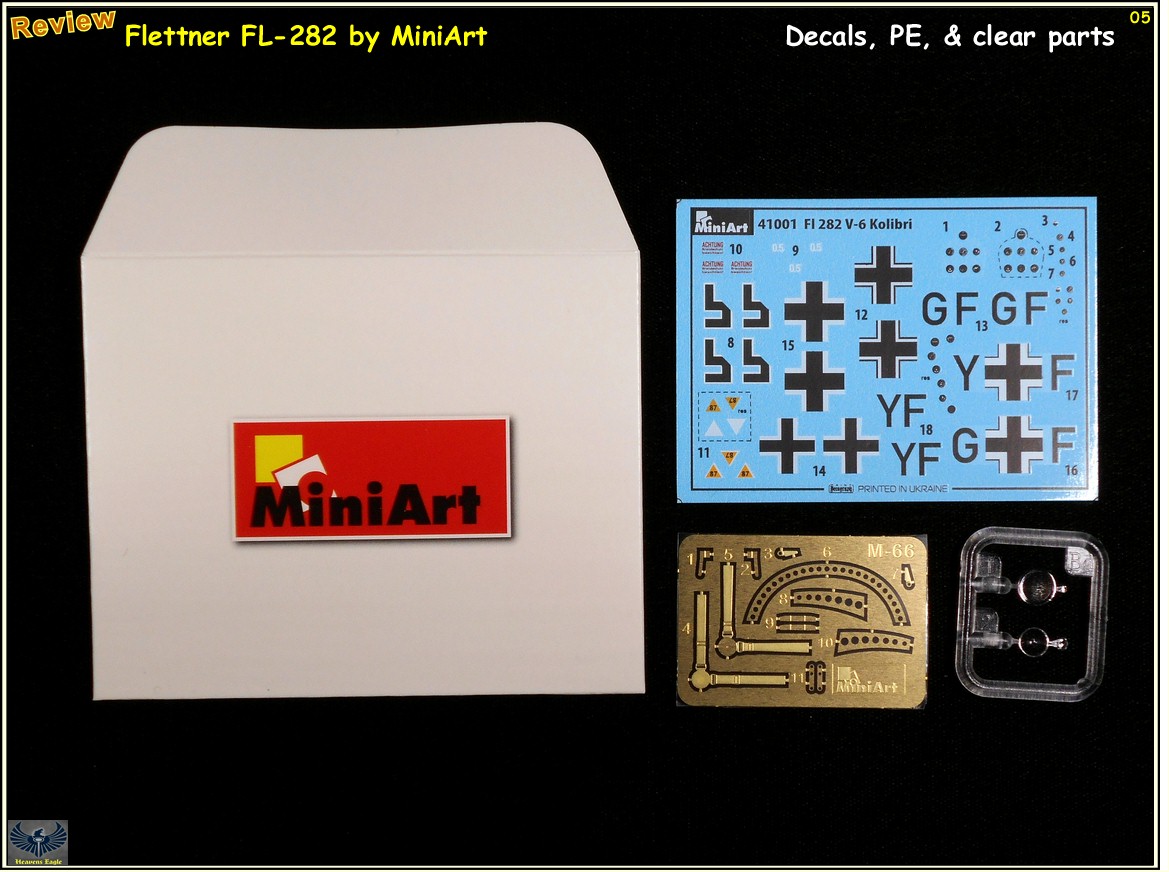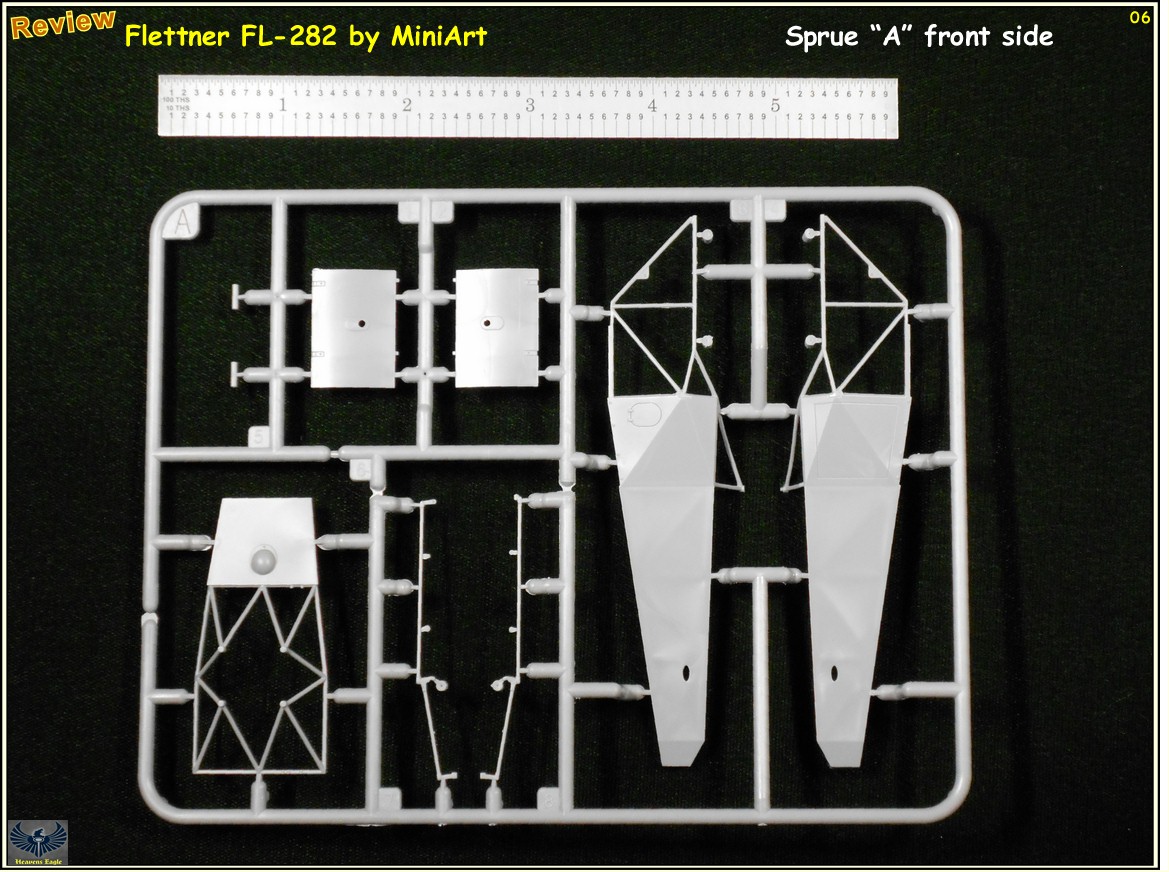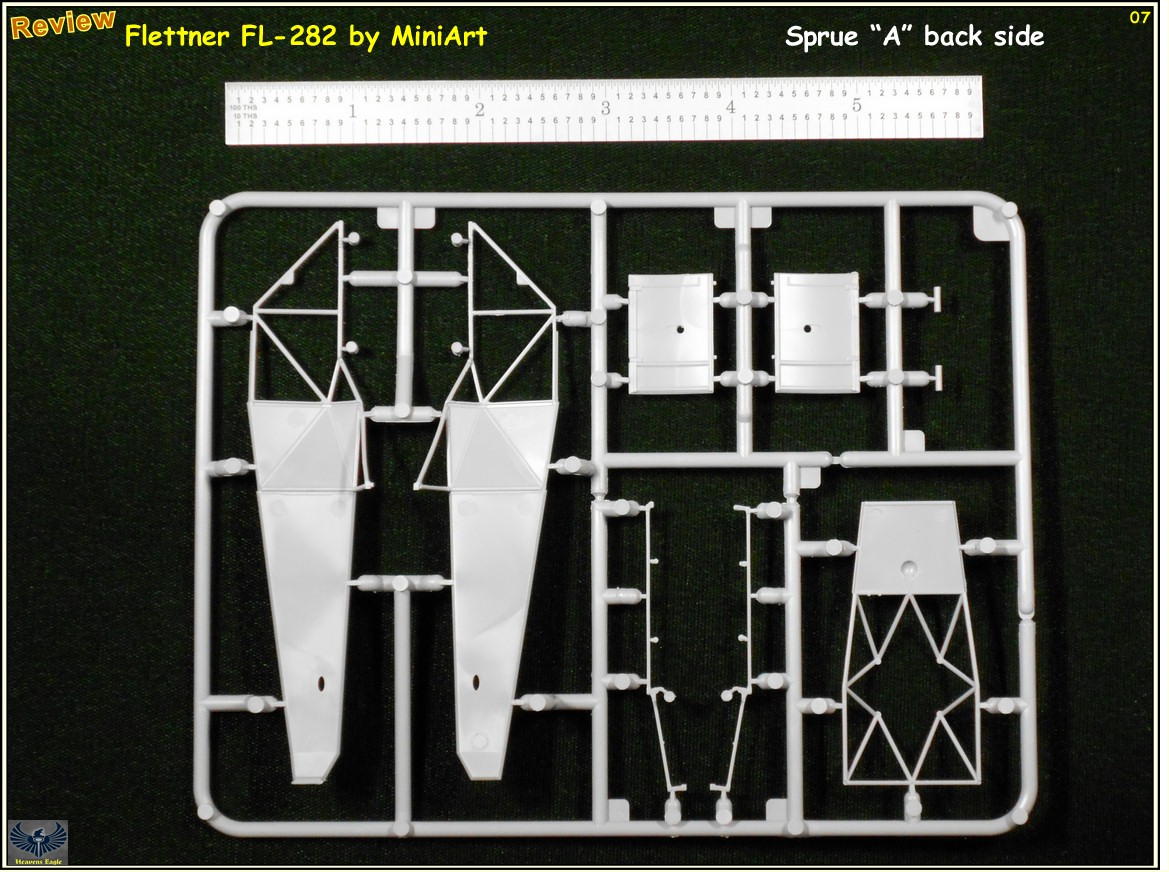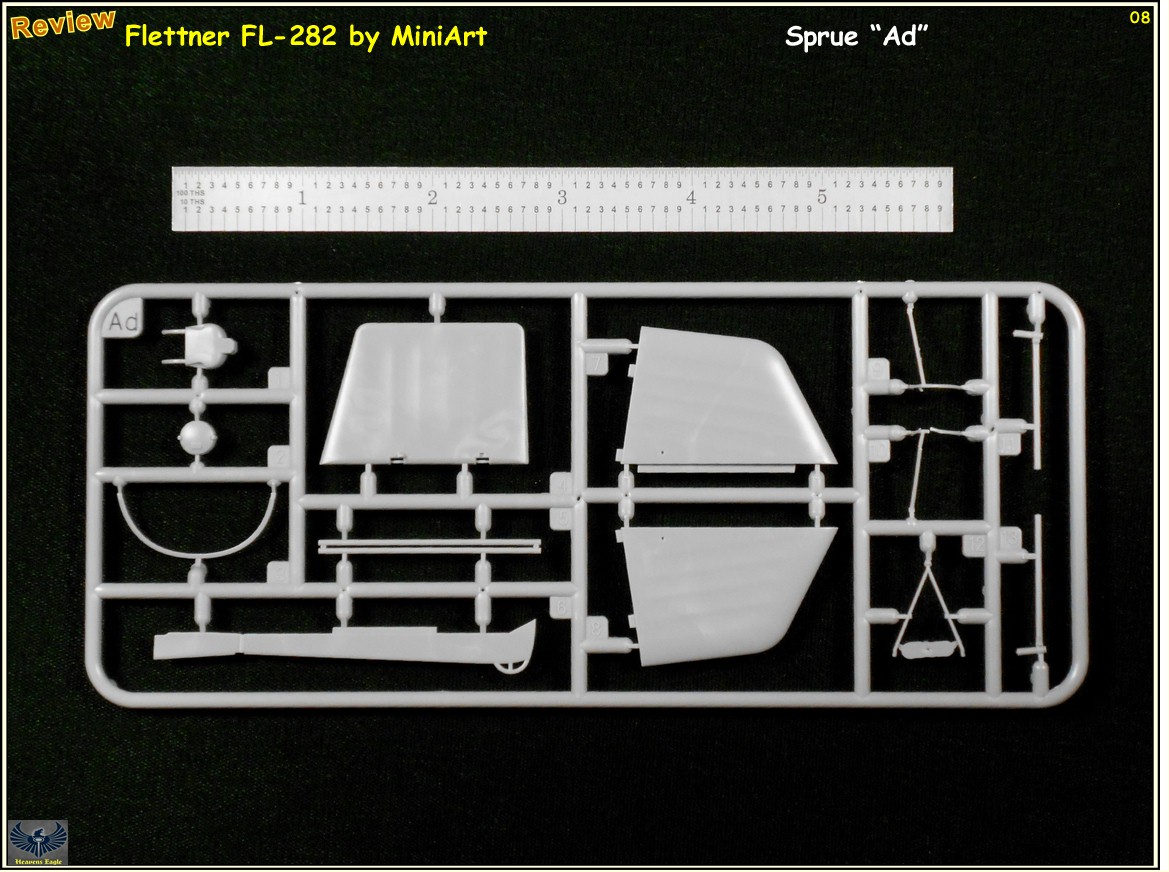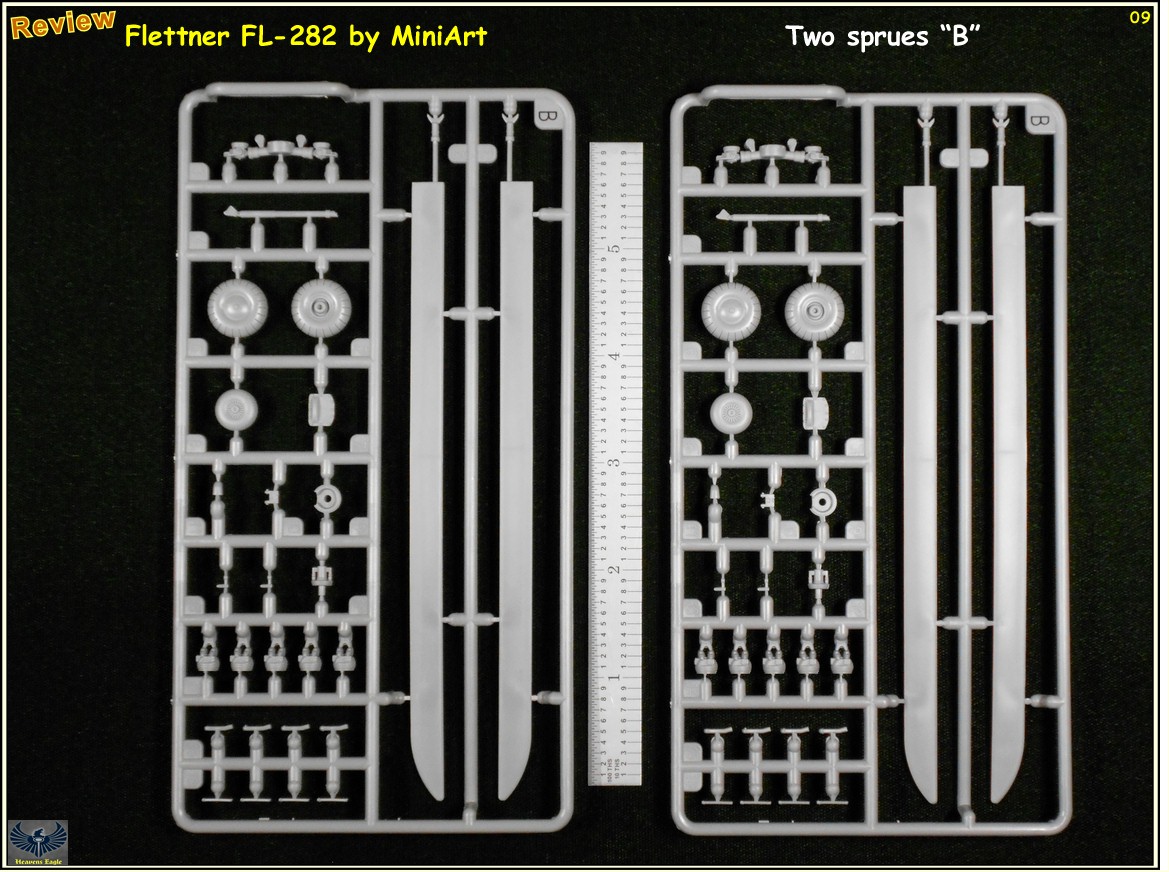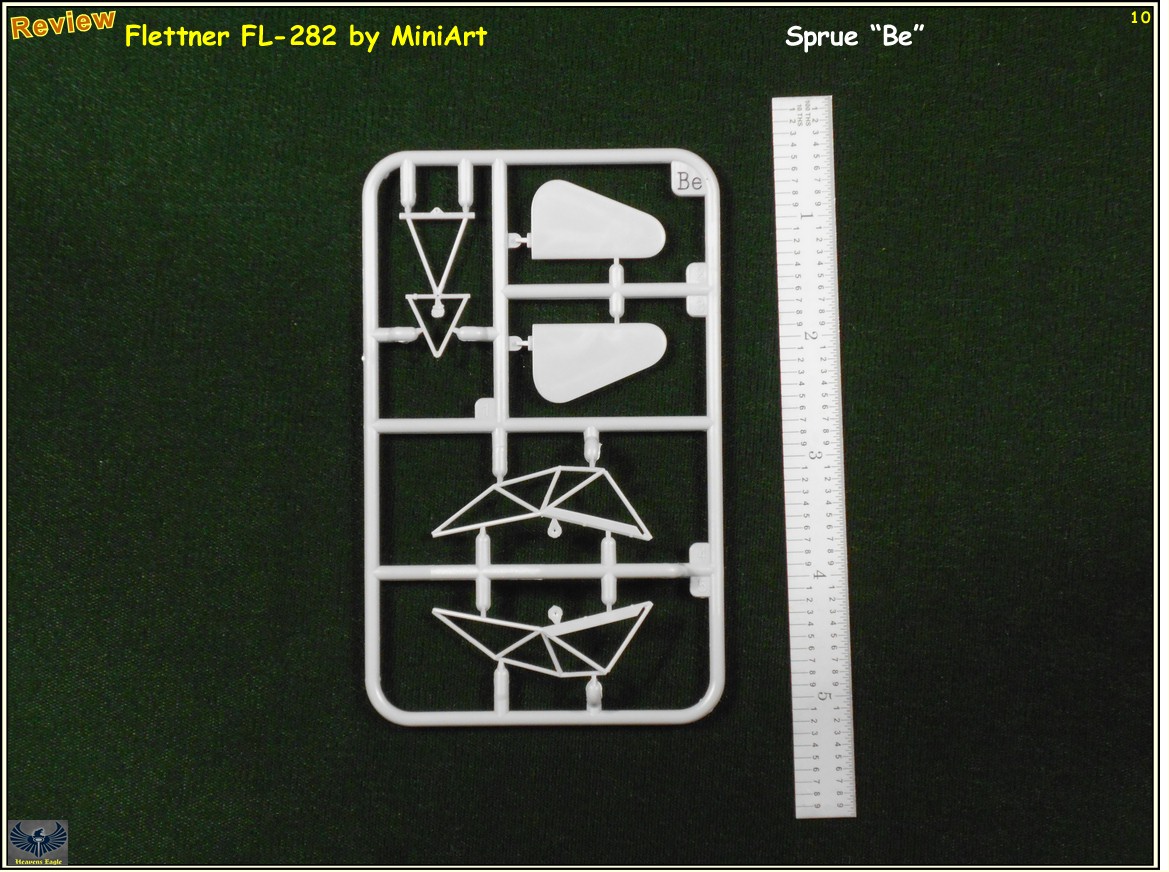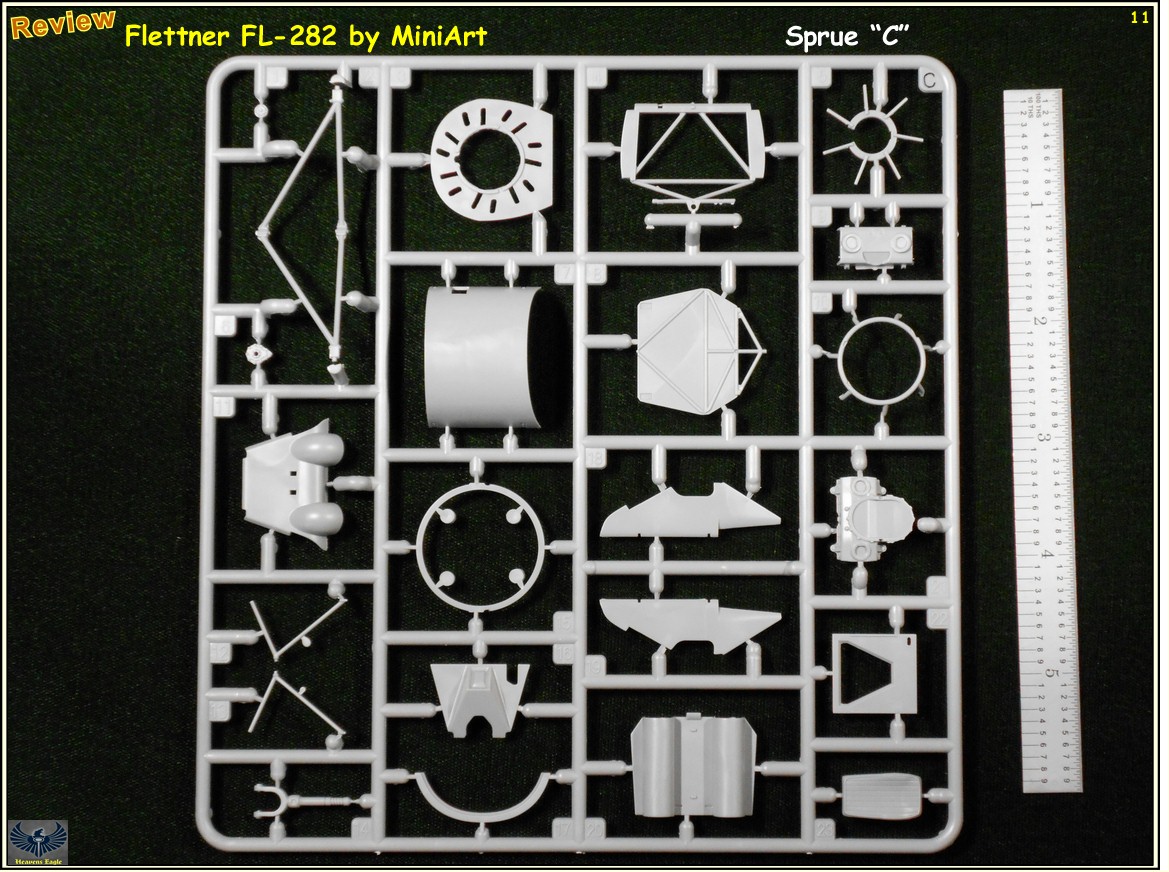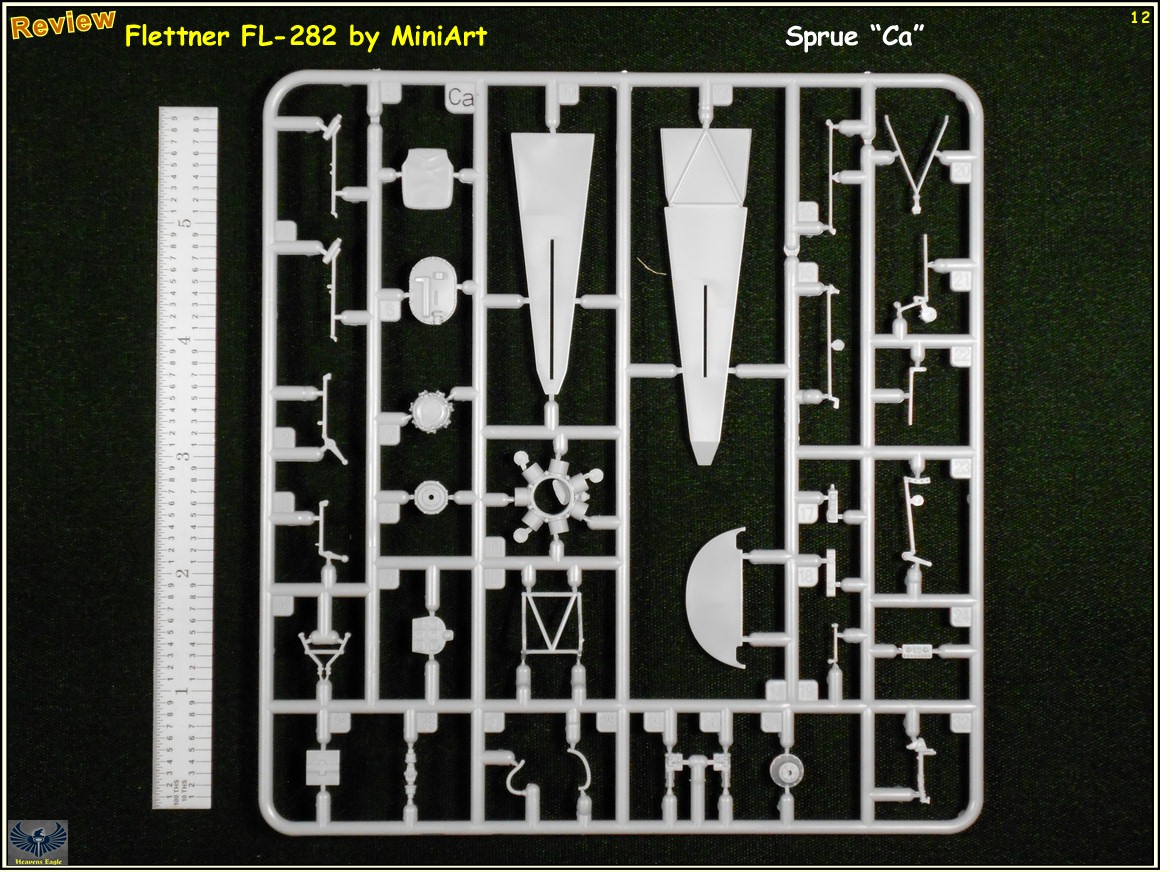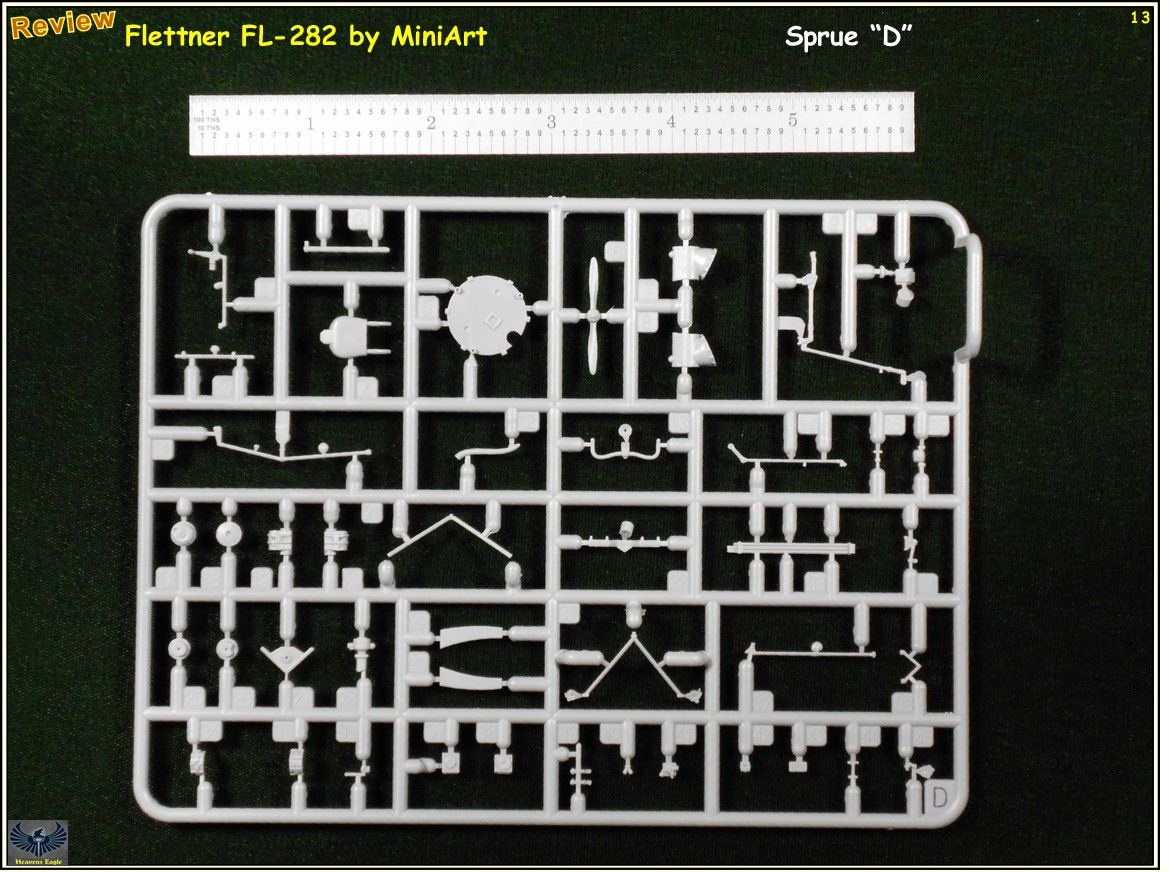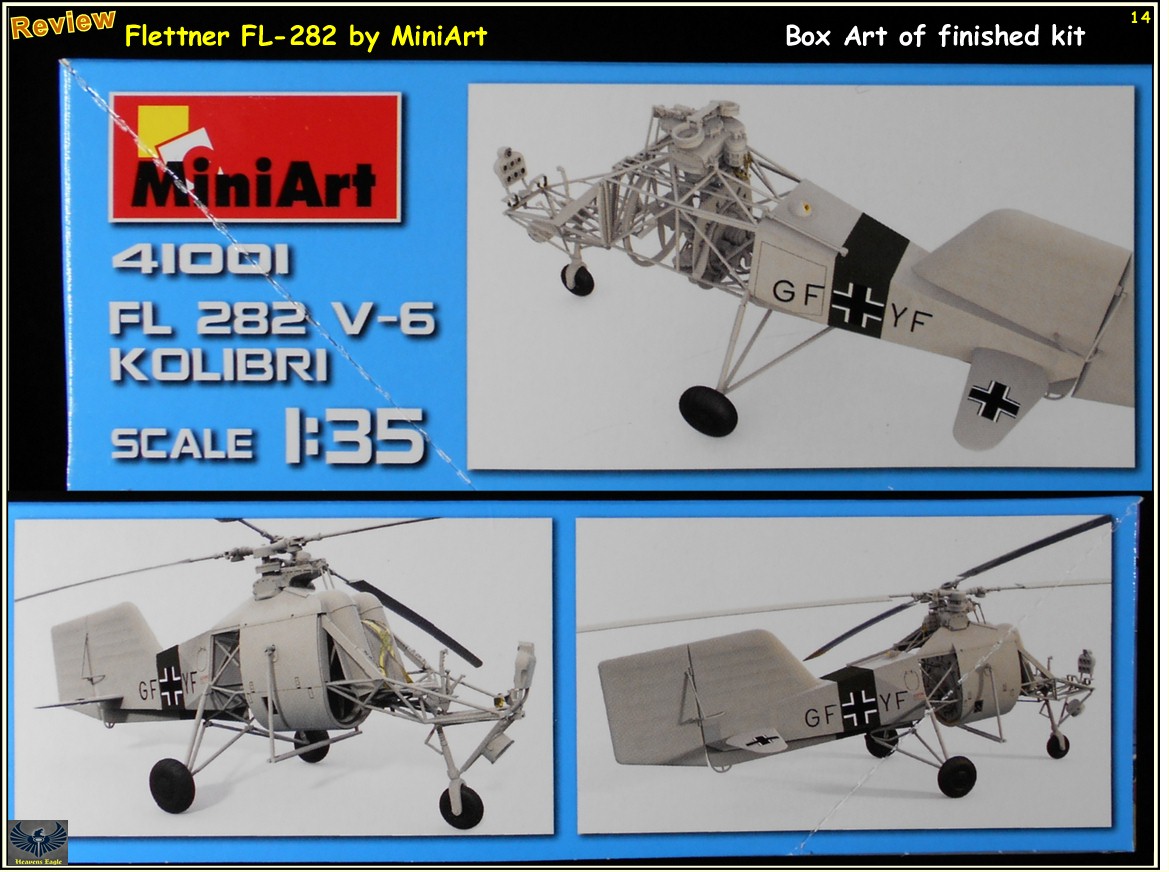 For pricing, on May 05, 2018 it is available from FreeTime Hobbies for under $40 US. I purchased mine from an ebay source in the Ukraine.
Discuss this article in the forums (8 replies).
Details

Category: Reviews and News
Created on Sunday, 24 June 2018 19:00
Last Updated on Sunday, 24 June 2018 19:00
Published on Sunday, 24 June 2018 02:00
Written by jknaus
Hits: 569
Volume 40: Büssing's schwere Pz.Spähwagen Part 3: schw.Pz.Spähwagen (SdKfz.234) (8-Rad Tp.) and variants
The newest Nuts and Bolts volume 40 is out and its another winner. This is the third volume on the Schwere Pz.Spahwagen.
Read more: Volume 40: Büssing's schwere Pz.Spähwagen Part 3: schw.Pz.Spähwagen (SdKfz.234) (8-Rad Tp.) and...
Discuss this article in the forums (4 replies).
Details

Parent Category: Reviews and News
Category: Tools
Created on Wednesday, 02 May 2018 13:44
Last Updated on Wednesday, 02 May 2018 13:44
Published on Wednesday, 02 May 2018 13:44
Written by Paulw
Hits: 832
Sparmax Gp-50
Airbrush selection tends to be personal. Decisions made on a variety of factors from how good it looks to the action. Spray patterns and a myriad of of other features. For me it is function and cost of the unit but with the variety of paints and primers out there I wanted to get something that could handle the heavier viscosity of primers like Vallejo's polyurethane surface primers and the new Stynylrez. While these primers work well thinned with many of the available concoctions out there I still wanted to be able to just spray straight out of the bottle.

I have used many different brands of air brushes in the past few years but none has done the job for me as well as my Sparmax Max 35.





This is a .35 mm gravity fed dual action brush that is on the order of Iwata and Grex. I came upon this brush by accident while looking for a suitable brush that tickled my fancy. I was surfing through some ads and noticed that Tamiya had their own airbrush system so I did a little more research and found out that at the time Tamiya was using Sparmax for their systems.

Sparmax manufactures an extensive line of air tools out of Taiwan. Large scale industrial as well as home and hobby uses can be dealt with using their products. I happened to stumble upon my Max 35 at one of the national hobby chain stores with a 40% discount coupon and I walked out with this brush for a grand total of about $47.00 plus tax. I have been using it for about 7 years now with only one part that needed to be replaced because of aggressive cleaning. That little .35mm tpm only ran me about $5.00 shipped.





Now I needed a bigger tip size to handle the heavier paints that I wanted to use so I decided to go looking again and came across the Sparmax GP-50 spray gun. Guaranteed to be compatable with my 2 gallon compressor and a nice .50 mm tip. This pistol grip airbrush can be had for anywhere between $70 and $120. Still much less that the higher cost brushes. It looks nice and surprisingly it has a good solid feel.
It is a side feed dual action brush with two sizes of color cups. 15cc and a 7 cc.





I couldn't wait to give this thing a go so I stripped it down and cleaned as much of the manufacturer's lube out of it then assembled it together again. It comes apart rather simply and most of the parts reflect the .50 mm size. The tip to me looks robust almost huge. All of the threads are sharp and the chrome plating is done rather well with no peeling.

I put some cleaner in the smaller cup and shot it through the gun and out came a rather forceful cone of spray. Man this should cover very well. I then tried some Vallejo paint directly from the bottle and this is where I ran into a problem. The brush started sputtering and spitting and left quite a bit of material in the cup. I took the cup off and did some examining and found out that the channel thet runs through the cup to the brush is of a real small diameter. OK, so now it won't spray the thick stuff. I thinned it out to about 60/40. Then I shot it again and had a much better result. I sprayed some black paint on an old plastic sign card and with just a couple of passes it proved to spray and cover a given area in just a couple of passes.





All in all Even though this brush is a disappointment in that I can't use it for what I wanted to I am sure that with the right pressure that I can get some good coverage in a larger area. I did come away from this thinking I can really use it for thinner paints Like the AK Xtreeme metal lines for covering a larger areas but I kind of think that won't be too often though.

I will have to wait until later to get the proper spray system for those heavier colors and primers. They're out there.
Discuss this article in the forums (3 replies).