Modelers Alliance Logon
Search
List of the Masters
Details

Parent Category: Masters Class
Category: John Steinman
Created on Sunday, 18 April 2010 20:40
Last Updated on Wednesday, 22 May 2013 16:25
Published on Monday, 19 April 2010 06:40
Written by JSteinman
Hits: 3032
or Let's just white wash the whole situation
To start the process base coat your kit in an appropriate color, in this case panzer grey.  Use a very strong, saturated, color as the application of the white wash will fade it significantly.  I gave my kit 2 heavy coats of hair spray, letting them set fully between coats.  The more coats you apply the more easily the white over coat will be removed.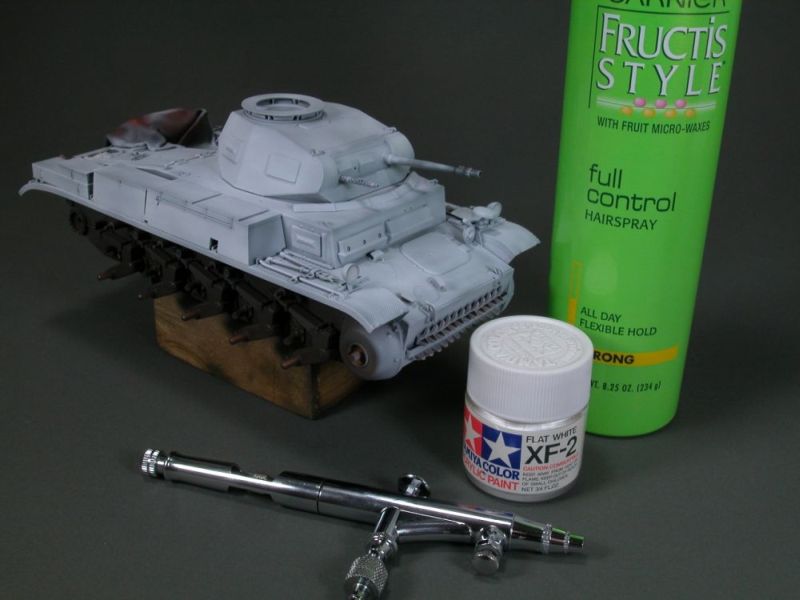 After the hairspray is fully dry overcoat with an acrylic white color, I use Tamiya XF-2 thinned 50/50 with X-20A.  Apply this is a mottled pattern.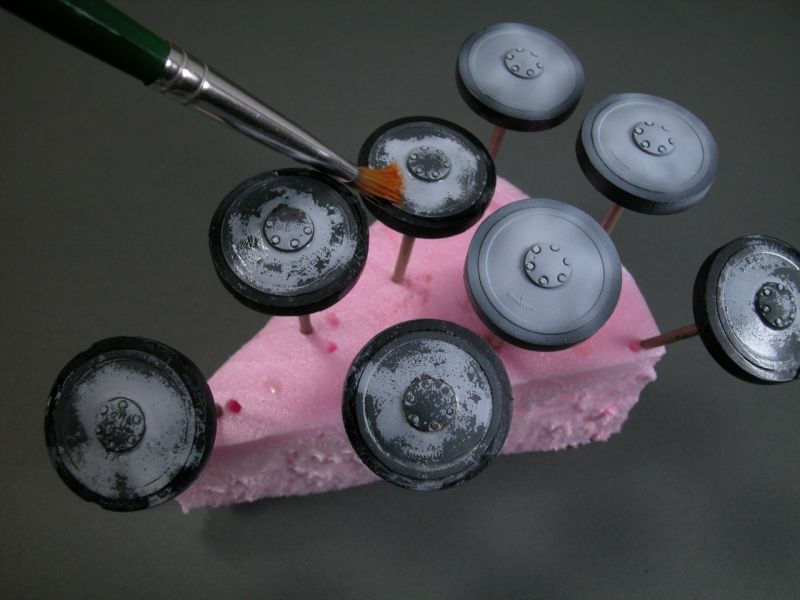 Immediately began to wear the white wash with a dripping wet flat brush.  When you are doing this think about what areas would wear more due to use and crew movement around the vehicle.  Reference photographs are very helpful!  When you are happy with the look rinse off loose particles under running water and let it sit to completely dry.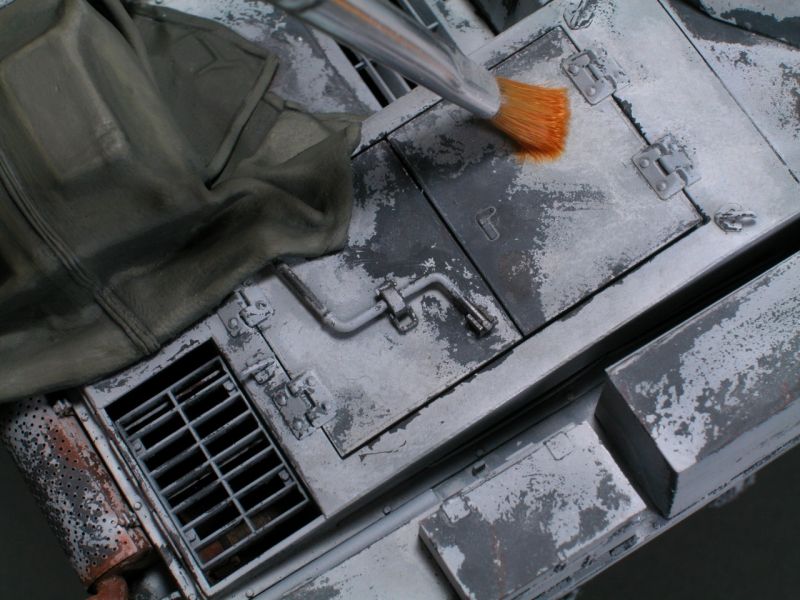 The final stage of this technique is to apply some color variation to the white wash with color mapping.  I use Vallejo 951 White applied with a stippling motion to random white areas.  The effect is achieved as you are building up the opaqueness of the white in random areas, thus giving tonal variation.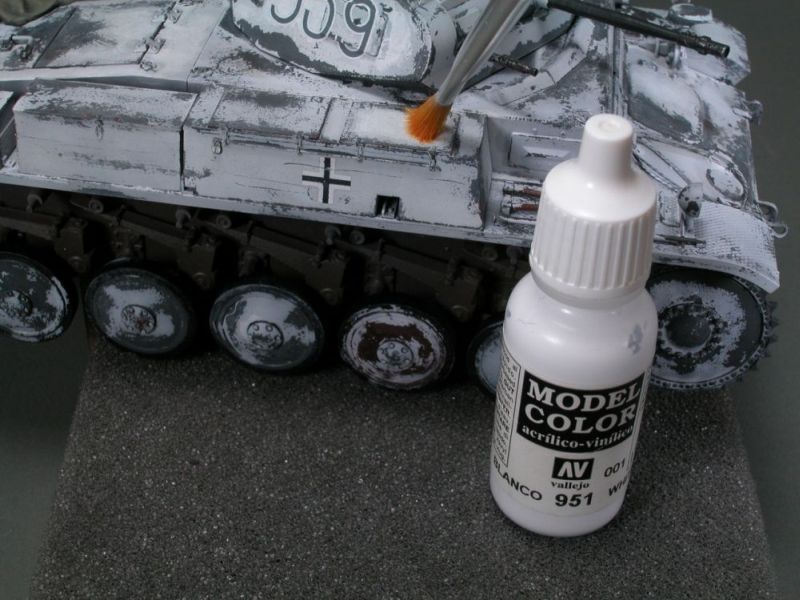 After application of markings I go one more round and do a touch up mapping session, just to get the look I am after.  When dry this is all sealed in with a satin coat to prepare for washes etc.
That's it!  Pretty simple!
Discuss this article in the forums (9 replies).