Modelers Alliance Logon
Search
List of the Masters
Luc Klinkers
Details

Parent Category: Masters Class
Category: Luc Klinkers
Created on Sunday, 01 December 2013 10:56
Last Updated on Sunday, 01 December 2013 10:56
Published on Sunday, 01 December 2013 10:56
Written by reconron
Hits: 1415
Modelers' Alliance Master Luc Klinkers
Luc klinkers was born in 1960. He lives in the Netherlands with his wife, son and daughter, working with the Dutch police as Crime Scene Investigator.
I wouldn't be surpized to see Luc starring in a would be television version of CSI Holland.
Besides being a great 1:35 scale armor modeler, Luc's even greater talent is sculpting figures. With a bit of help from resin aftermarket heads, he creates some very unique figures. He uses mostly acrylics in painting them currently.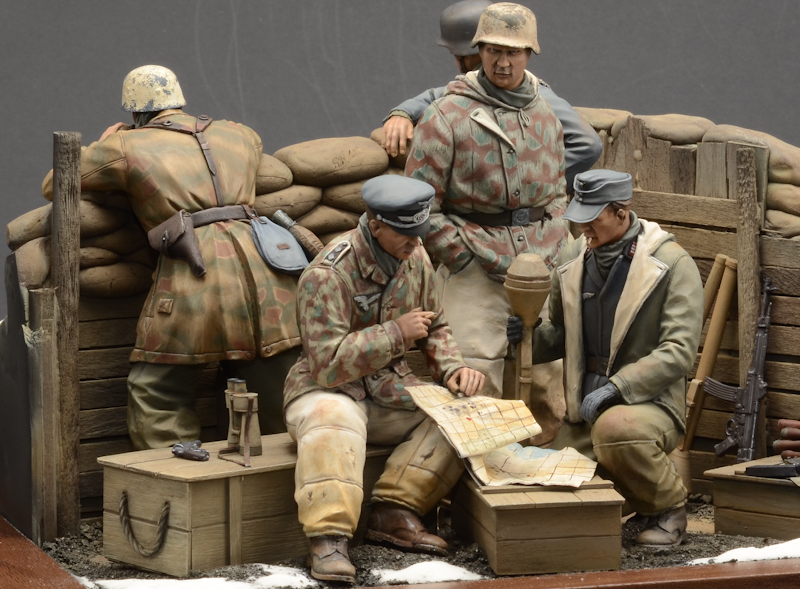 He ocassionally finds scale figures from the 1970's from a well known Japanese company that are not really up to date,he simply removes the surface details of the figures and re-sculpts them!
Luc isn't limited to 1:35 scale, he seems to have no problem with figures in larger scales as well, and they have resulted in awards from larger European modelshows in addition to his "usual" work in the Low Countries!
Over the years Luc's work has been published in several model magazines such as the British magazine Military Modeling as well as others.
Also the superb book "Made in Holland", about models from the finest Dutch modelers, features his amazing Sd.Kfz 251 diorama including his self sculpted figures on the cover.
It's my pleasure to introduce another true master to this site!
Ladies and Gentlemen,please welcome master Luc to Modelers' Alliance!
Reconron
Discuss this article in the forums (16 replies).