Modelers Alliance News
Details

Category: Modelers Alliance News
Created on Thursday, 27 July 2017 16:41
Last Updated on Thursday, 27 July 2017 16:53
Published on Thursday, 27 July 2017 16:41
Written by moon puppy
Hits: 858
Thank you one and all who made CTA3 a success.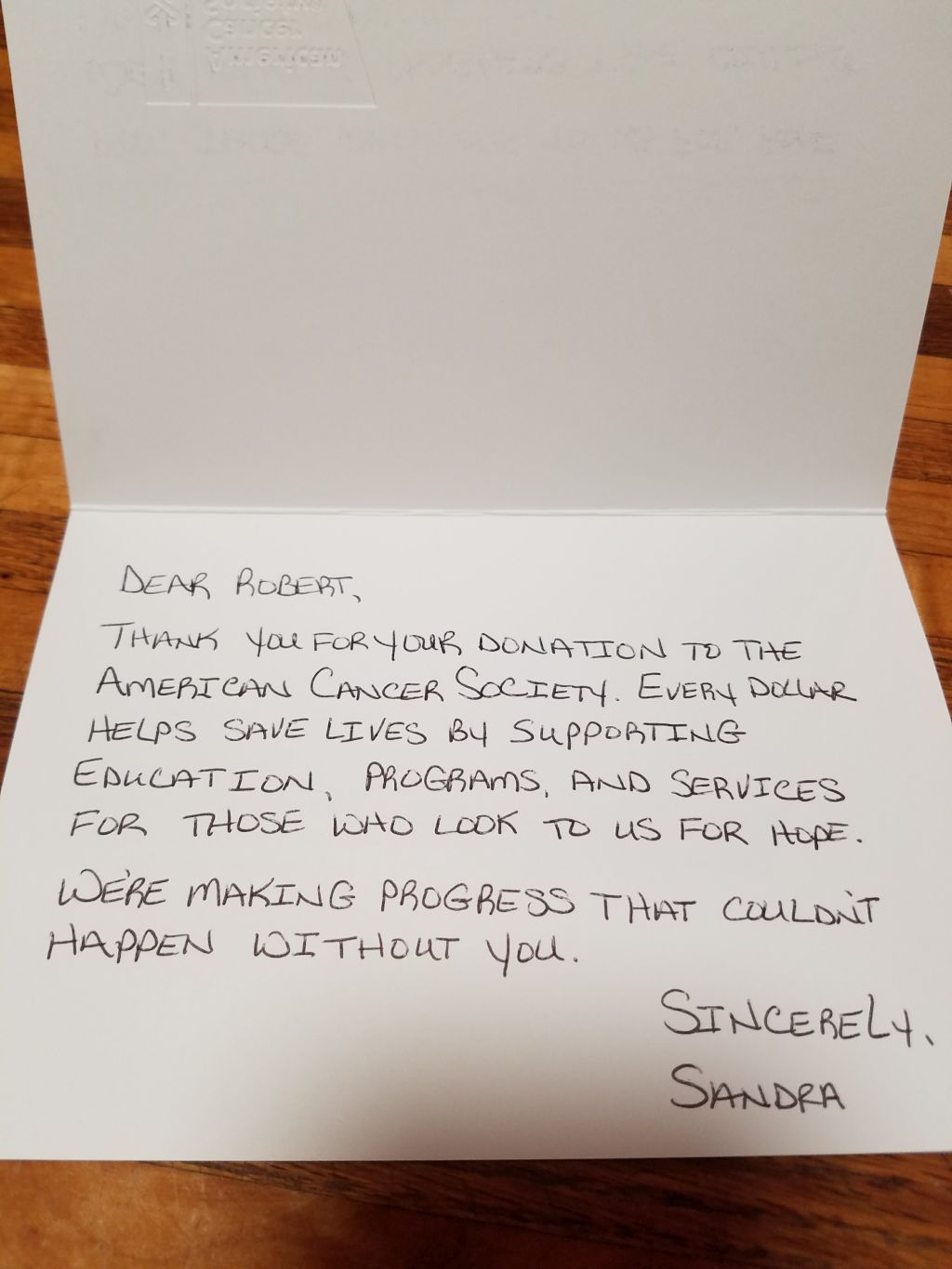 Discuss this article in the forums (6 replies).
Details

Parent Category: Modelers Alliance News
Category: Website News
Created on Sunday, 20 March 2016 10:25
Last Updated on Sunday, 20 March 2016 22:08
Published on Sunday, 20 March 2016 10:25
Written by moon puppy
Hits: 2823
From time to time we've had to rattle the tip jar for various needs of the site. This is one of those times.
As I've mentioned in the past our site is badly out of date and in need of a major overhaul. We, your friendly site administrators, are investigating the possibility of migrating to a Wordpress based system. To migrate all these wonderful articles and all the forum content, we've decided to hire a professional who has experience in doing these types of migrations. Wordpress is the most popular Content Management System (CMS) around today and the support for it has grown far more than what the support for our current system can provide. That's one reason we're looking to switch systems.

One of the methods we are exploring will possibly cost per forum post, as you can see in our stats, we have a huge number of forum post dating back nearly 7 years. There will also be some licenses that will have to be purchased along the way. This is the reason i'm passing the tip jar around, if you can, please donate what you can so we can build our community in a secure and stable website.
You can donate by using this Paypal button or the Tip Jar Button on the front page.
Yes we'll get a new Gallery system out of it.
Discuss this article in the forums (17 replies).
Details

Parent Category: Modelers Alliance News
Category: Website News
Created on Tuesday, 21 April 2015 08:26
Last Updated on Tuesday, 21 April 2015 08:27
Published on Tuesday, 21 April 2015 08:26
Written by moon puppy
Hits: 995
Here is the official prize list from Call to Arms II fundraiser. Based on the drawing from Ian and Kenny, prizes were drawn for each completed entry in order of their submission to the completion thread.
I would like to thank all the members for their generosity in both giving to CTA cash and prizes, without you guys this place would be empty.
Also like to thank the Vendors who donated to the cause.
Entry
Name
Prize
1
The Zod
1. AK Interactive Prize
2
PaulW
4. SMA Magazine
3
White Wolf
21. Gary B. Tamiya 1/48 Mig-15Bis clear addition
4
Firesmacker
11. Ryan, 1/400 Academy Titanic
5
Phil
9. Art of Modelling Magazine
6
RazorDave
5. Bravo 6
7
Duke Maddog
20. Gary B. Hasegawa 1/48 Bf 109E "Hahn"
8
Phil
22. Gary B. Tamiya 1/48 F4U-1/2 Birdcage Corsair.
9
Nerdling
15. Bob, Tamiya 1:48 Swordfish with PE
10
Nerdling
24. Bonus
11

jugjunkie

17. Chad, Dragon Models Ltd 1/35 Sherman III cast hood
12
Bagge
2. Ammo of Mig
13
Jeeves
13. Chuck, Custom Artwork
14
Lupanzer
19. Gary B. Dragon 1/35 RSO/3 w/5cm PAK 38 Smart Kit.
15
Gatto
8. Add On Parts
16
Sharkman
10. Ian, signed copy of Dave 'Tex' Hills autobiography
17

dewertus

6. Merit International, Xuntong Tu-2
18

Heavens Eagle

23. Sharkmouth, Trumpeter S-51
19

jugjunkie

18. Joe, Vintage Tamiya 88mm Flak 36/37 with stuff
20
Adam Baker
16. Hubert, Mirage Kubus 1:35 and Ref book
21
WDS
3. Badger, Badger Airbrush Patriot 105
22
Swordman
12. Chuck, Bandai Kit
23
Firesmacker
14. Kenny Loup, Eduard 1/48 Bf-110
24
Nerdling
7. Merit International, Merit Production's 1/16th scale Howitzer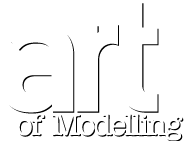 Discuss this article in the forums (49 replies).
Details

Parent Category: Modelers Alliance News
Category: Website News
Created on Wednesday, 29 April 2015 20:26
Last Updated on Tuesday, 12 May 2015 19:18
Published on Wednesday, 29 April 2015 20:26
Written by Paulw
Hits: 682
How did you get started in this mess that we call a hobby? How did you come by confiscating a section of your home and filled it with the disgusting fumes of solvent glues and paints along with a plethora of unopened kits that you know that no one could finish in 5 life times? "That's my stash, honey", we tell our wives or girlfriends.

For me it started about six years ago as I was searching through a forum that is involved with another hobby, the shooting sports, became acquainted with a fellow that did modeling as another hobby. He got me interested again and that's where I learned that there were much more to this art form than meets the eye.

I used to be an over the road truck driver hauling flatbed freight all over the country. My forte was over dimensional loads and I had just delivered a couple of huge tractors to a farm in northern Idaho. My next load was a load of hay that was headed to a horse farm in New Jersey. The following morning, after I arrived I started to tarp this load of hay bales, horses, for some reason don't like diesel soot in their hay.

After I had done that I was feeling real sick, stiff neck, tightness in my chest and a host of other symptoms that accompany a heart attack. Moving forward in time, I visited my cardiologist and she advised me that my days of work were over and that I need to find something to do with all this spare time I was about to have. I was scheduled for a triple coronary artery bypass the following month which went off without a hitch.

Now, for something to do with my time. I was introduced to a modeling forum by this fellow that I had mentioned earlier, that's all it took to get things rolling. My wife, Linda, calls it the "other woman", this scale modeling addiction. For three years I had no income and if it weren't for friends who are on this forum I don't know what I would do. I was given a bunch of kits that "seeded" my stash garden. I was given paints and an airbrush, compressor and plenty of encouragement to continue on.

I have learned that this is one hobby that one can give of one's self and really feel as if you have accomplished something other than completing a kit that sits on a shelf collecting tons of dust.
Friendly rivalries ensue. Planes, plenty of planes and everything else, targets. There are plenty of builds show casing an individual's talents for this art form. Some are not quite so good, of which I am one and others that are off the charts so much that it reflects realism in its most pure form.
So, what got me into modeling? Modelers got me into modeling. What keeps me here is the friendships that I made in the past six years. The sharing of new kits, new lives being born and the loss of one's loved ones.
Celebrating marriages and births and unfortunately, in the case of a few, the loss in death. What I would like to ask of you is please take the time to reflect on what this community means to you. It will give you a whole new perspective.
Discuss this article in the forums (5 replies).
Details

Parent Category: Modelers Alliance News
Category: Website News
Created on Tuesday, 07 April 2015 16:32
Last Updated on Tuesday, 07 April 2015 16:32
Published on Tuesday, 07 April 2015 16:32
Written by moon puppy
Hits: 954
Modeler of the Month for March is Chad "The Zod" Lobo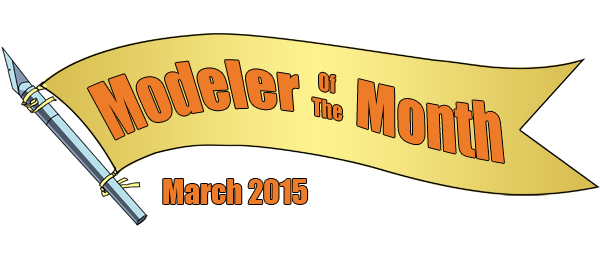 By day, Chad Lobo is a long haul trucker. But at night, you can find him in truck stops hooking up his airbrush to the tractors air brake system to spray some paint on whatever model he has on the road with him. He is the definition of a mobile modeler. The Zod has been around the online modeling community for along time and i'm sure all of us has seen him posting here and there.

Recently Chad picked up one of his older builds and went about trying new techniques he's learned since building it originally. He wasn't hesitant in asking for help and took the advice and ran with it. The reason we gave Chad the MotM for March is his sharing his learning experience and asking for help is what aids others picking up the techniques he's trying out. Great example of a modeler sharing his experiences for others to pick up on.

And just how cool is it to airbrush off a big rig brake system?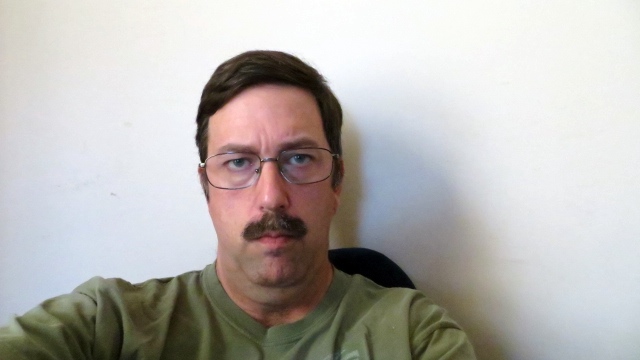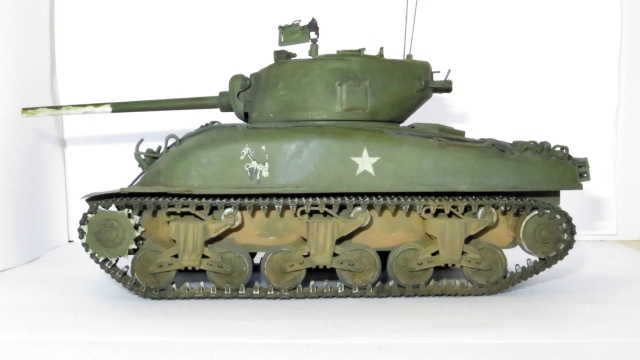 Chad Lebo here. Current job as an over the road truck driver for just under nineteen years. I take some models on the road with me. I use my truck's air supply to power the airbrush.
I have been modeling on and off since the 1970's. Back then,it was generally all types. I even got into model railroading for a bit when I was a teenager. Around 1979, I got into military vehicles. Back then, our choices were limited to Tamiya, Testors Italeri for 1/35. Monogram did mostly 1/32, with some 1/35. Revell had some different scales like 1/40.
I also did some 1/72 and 1/76 armor. Hasegawa and Esci for 1/72. Matchbox and Nitto for 1/76. Over the years, armor stuck with me. Even in my time in the USAF. I find them easier to build and paint.
In 1990.along comes Dragon Models LTD. I remember the BMP 1 and BMP 2 kits real well, as they were my first kits to feature individual tracks links. The non working type. There sure have been a lot of companies making models since then. Verlinden was the first 1/35 conversion kits I worked with. An M4A3(105) I built shortly after I got to RAF Lakenheath back in 1987.
My likes are varied. I enjoy building historically accurate vehicles, as well as hypothetical type vehicles, ie a Sherman armed with a 90 mm, or some of the paper panzers. Then I enjoy the science fiction mechas, especially the crude looking type. Also enjoy the Girls und Panzer models.
Thanks so much for making me part of Modeler of the Month.

How about a big round of appluse for Modeler of the Month The Zod!
Discuss this article in the forums (27 replies).