Modelers Alliance Logon
Search
Welcome to Modelers Alliance Website
Details

Parent Category: Reviews and News
Category: Kits
Created on Saturday, 12 May 2018 19:44
Last Updated on Saturday, 12 May 2018 19:44
Published on Saturday, 12 May 2018 19:44
Written by Heavens Eagle
Hits: 1457
Flettner FL-282
Here is a review of the New MiniArt kit of the Flettner FL-282 helicopter. As these aircraft weren't all that large in real life this ends up being a very small model even at 1/35th scale.

Detail on all the sprues is crisp and clean with no flash and even the larger parts have minimal ejector marks to worry about. I will say that it looks to be a delicate build and some parts including the base rods in the rotor blades are fairly fine. The rotor blades have a molded in sag to them to realistically replicate the sag on the blades of the real aircraft. All the framework appears to be to scale and it should build into a nice little replica.

There are 4 marking choices, one in green over grey and the other 3 all in grey. They are all of the same aircraft at different times during the war.

Decals are crisp and have good alignment. There is a small photo etch fret with seat belt and some framework around the opening to the engine.

It looks to be an excellent little kit from MiniArt in the Ukraine.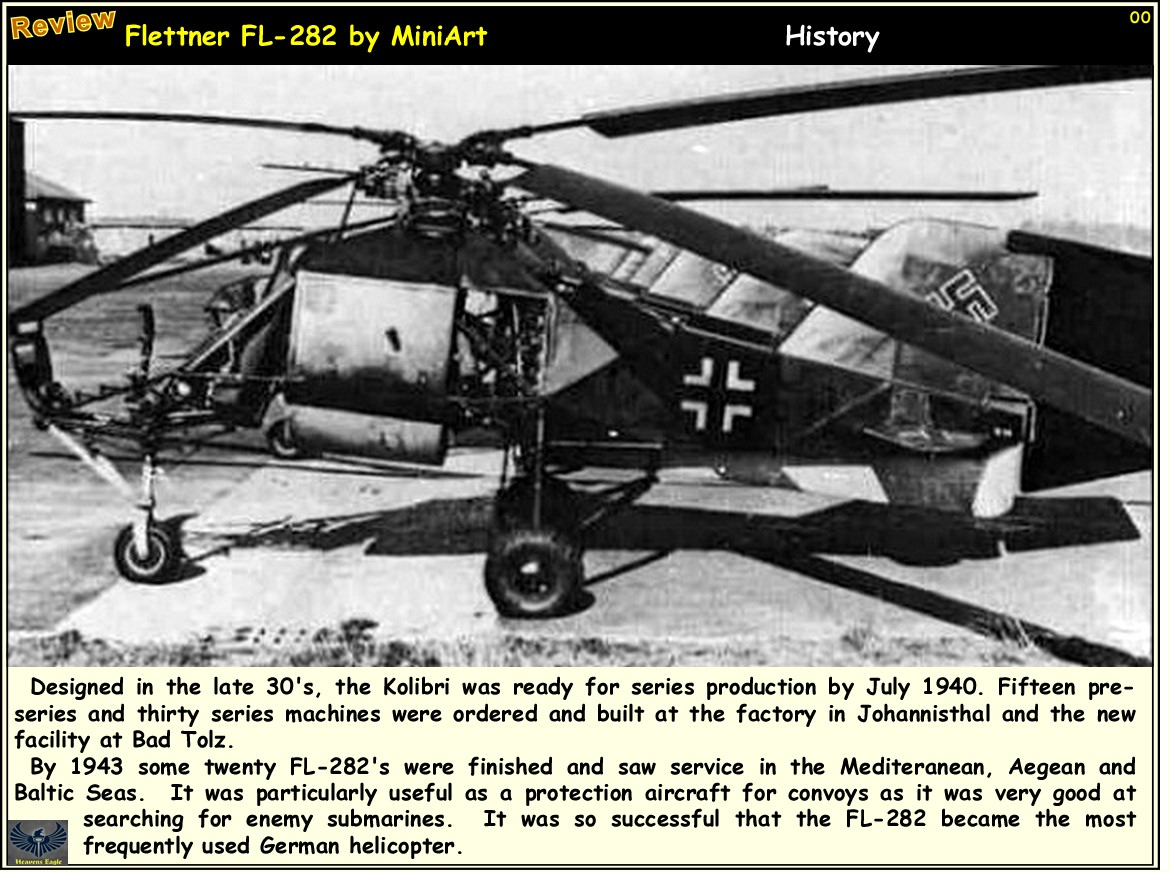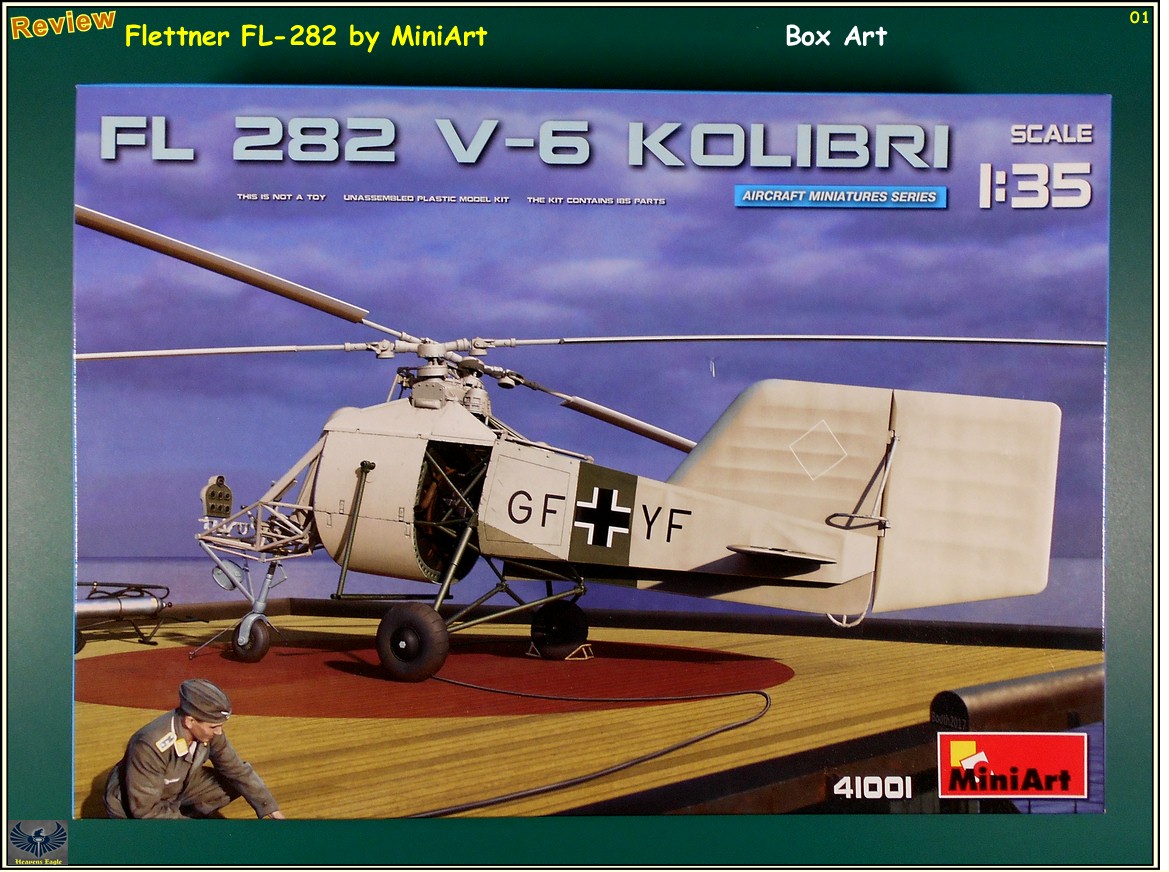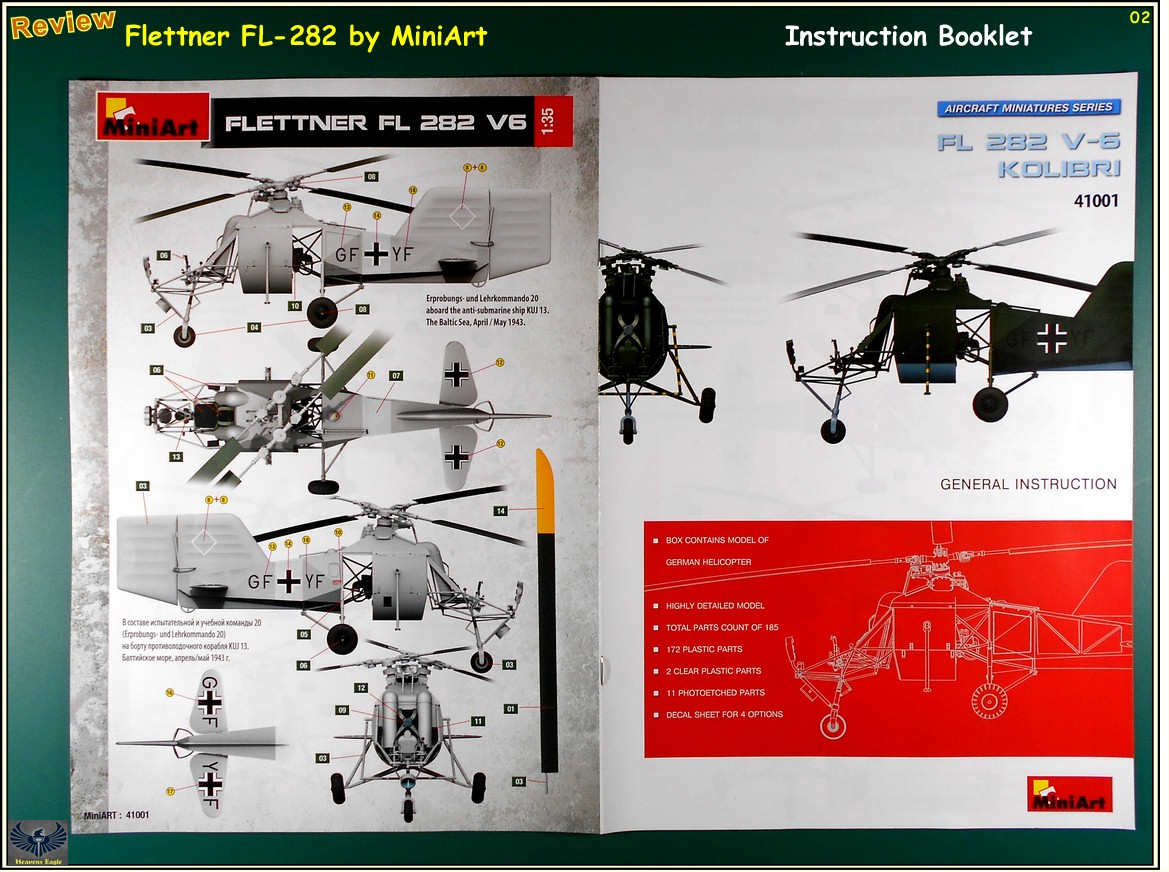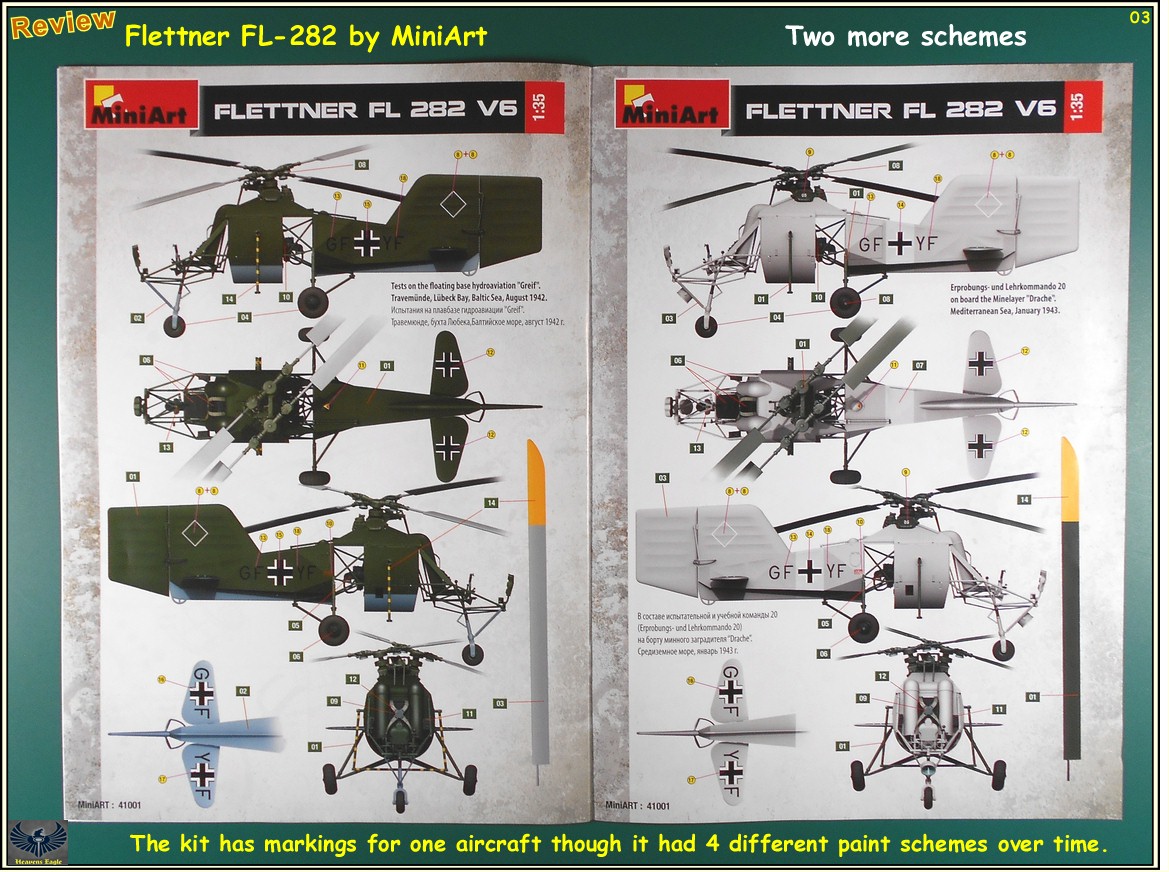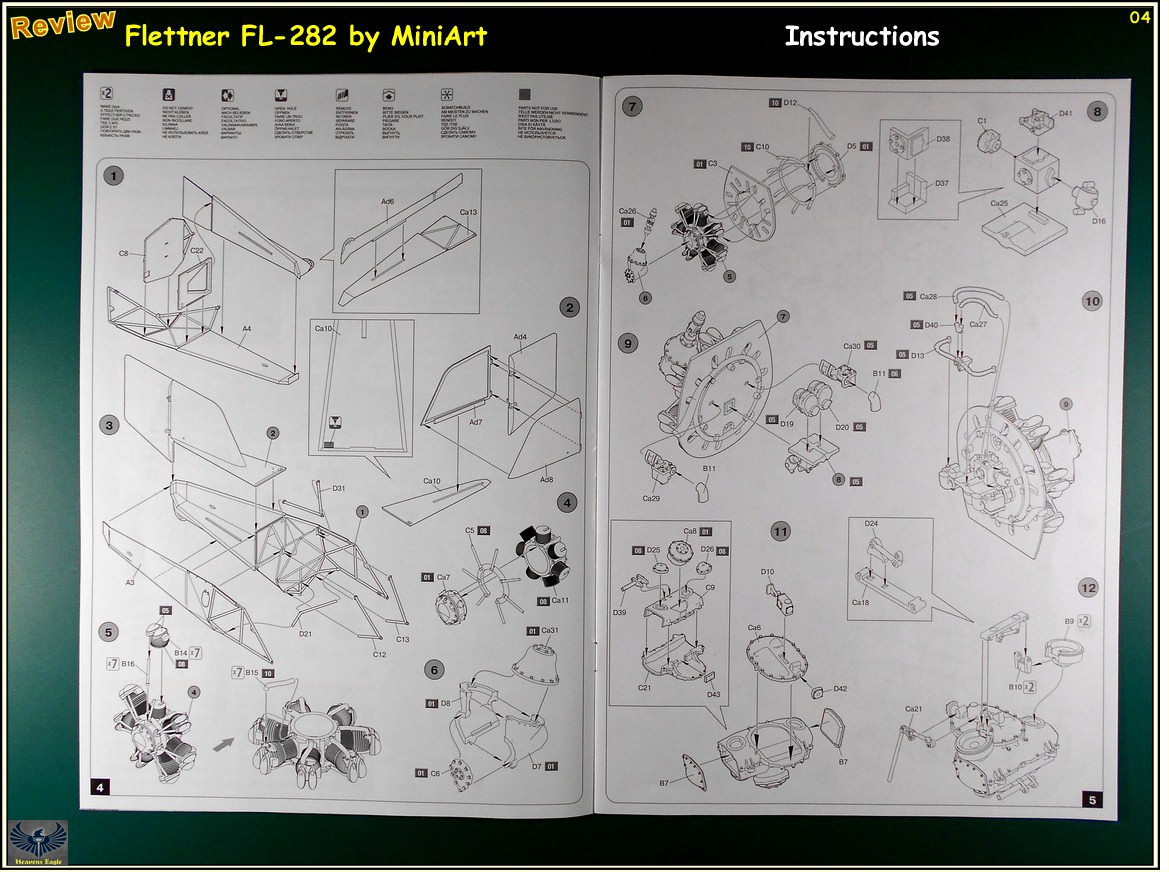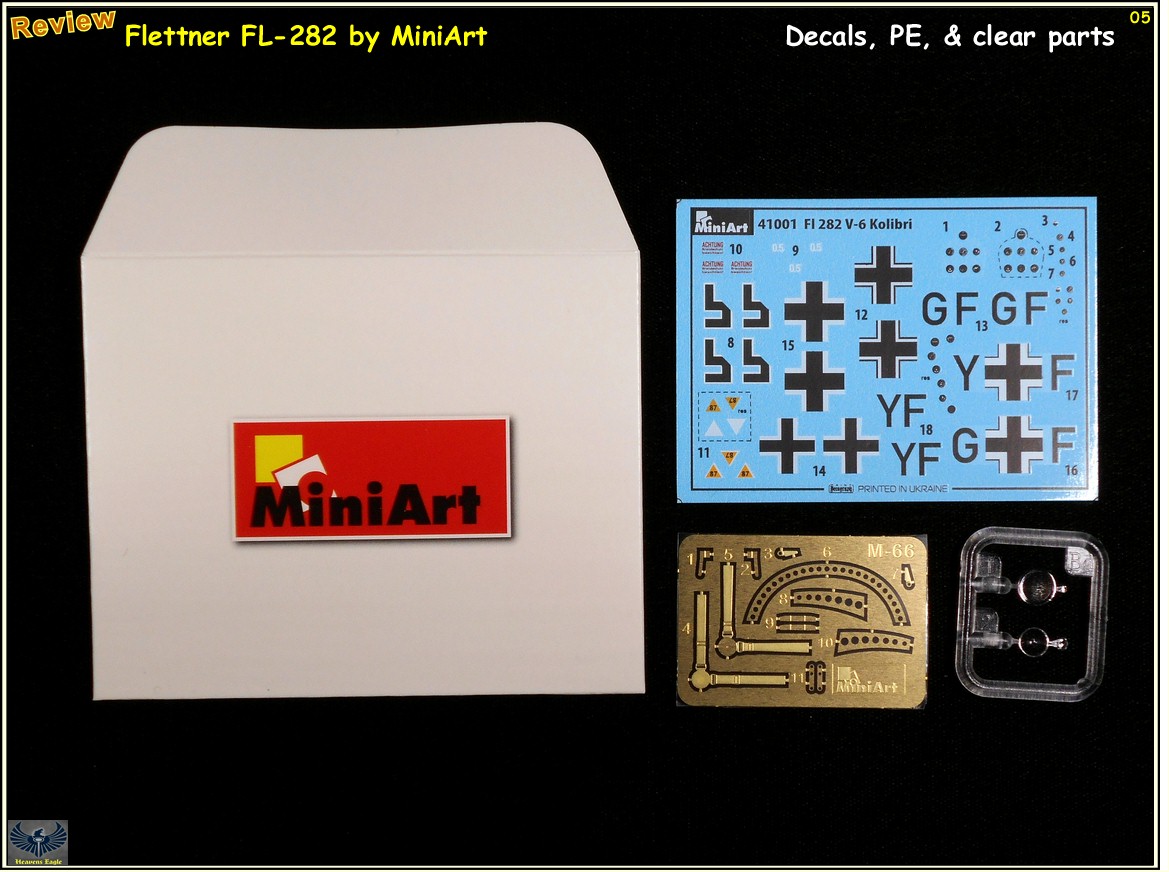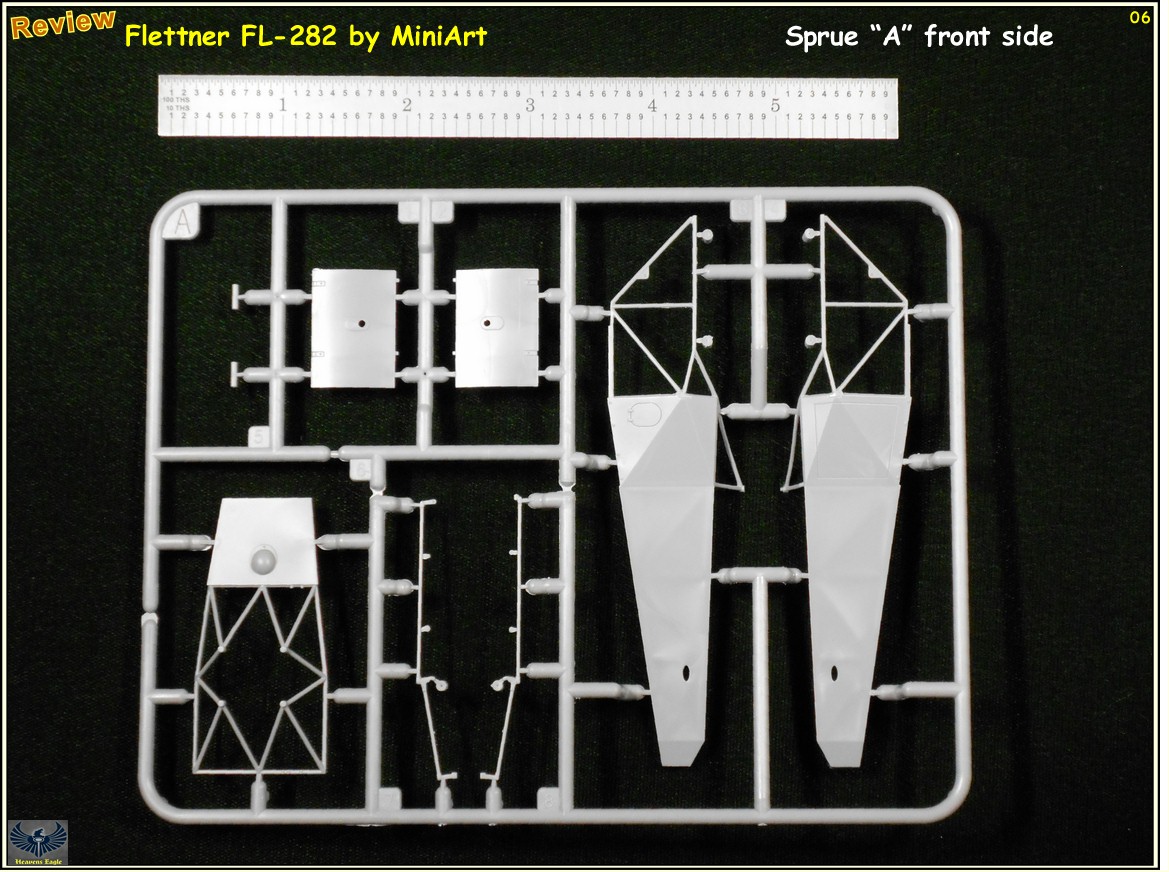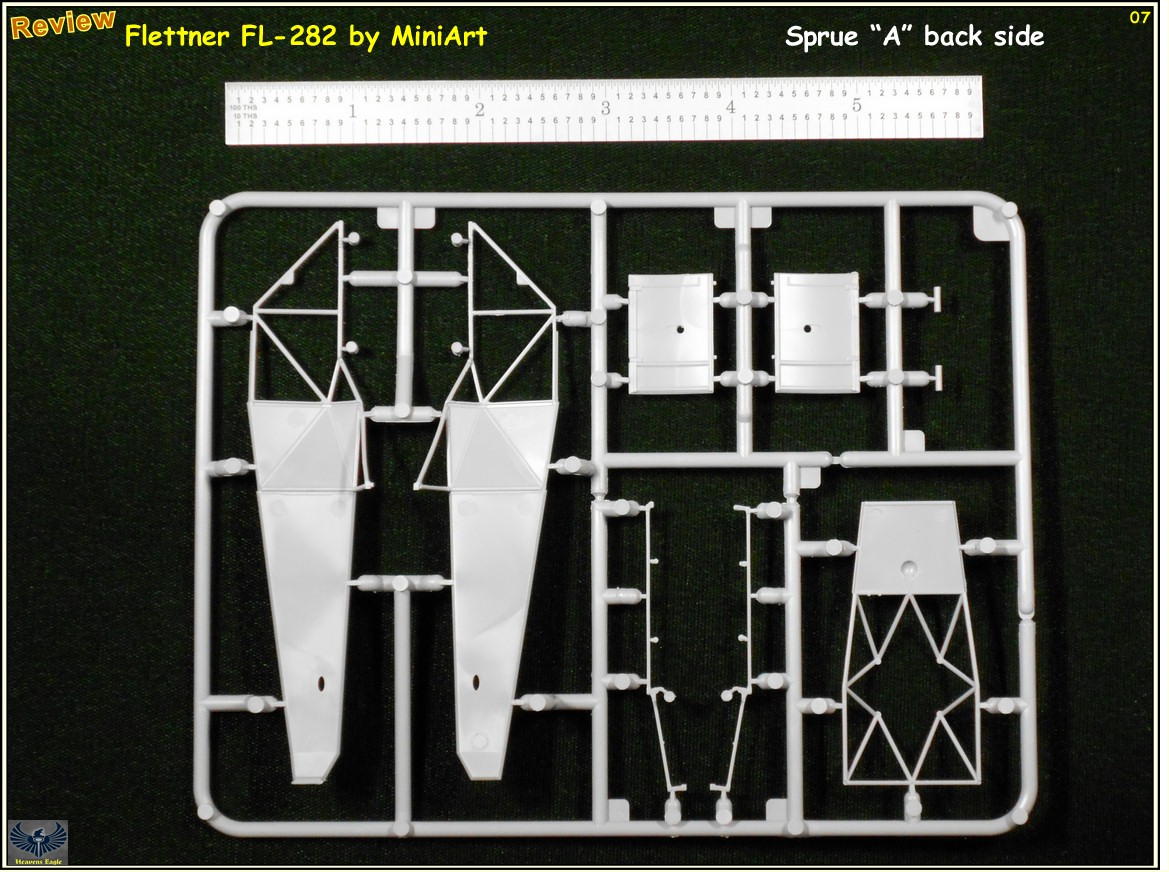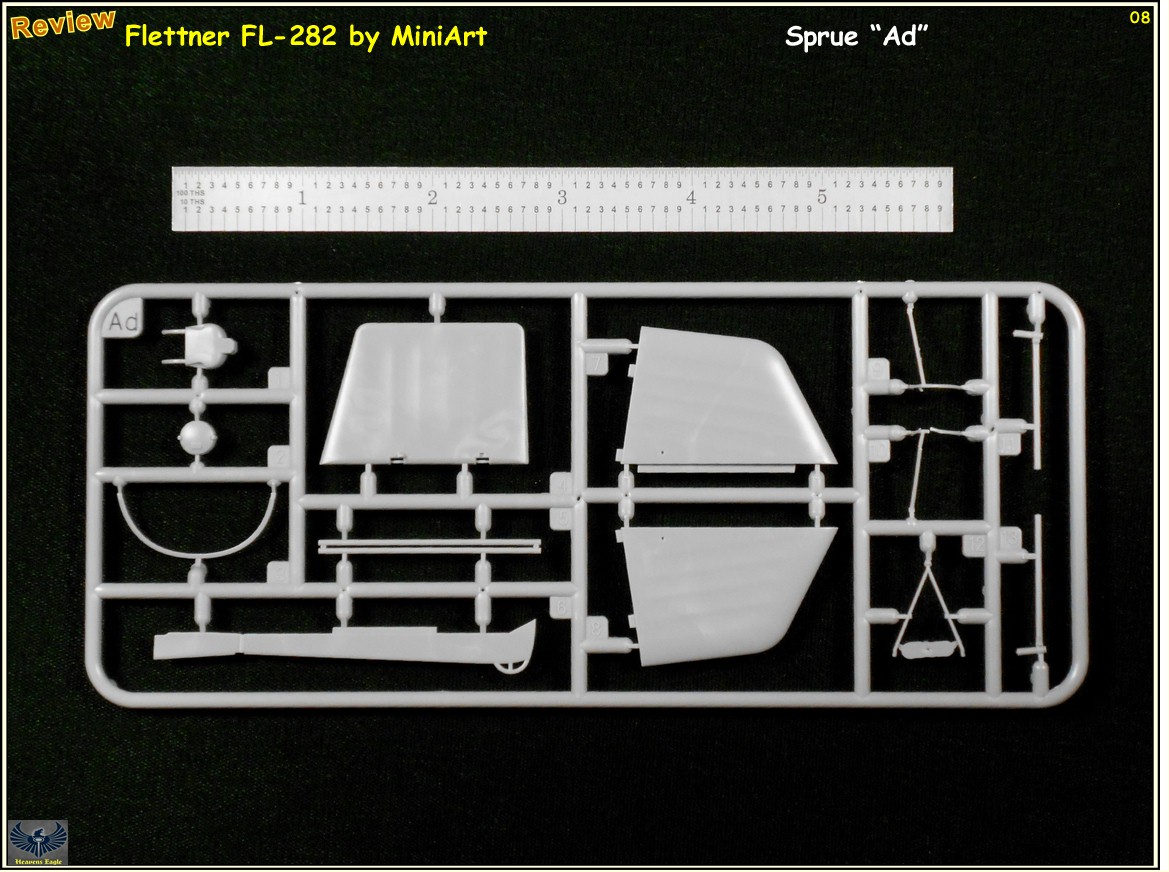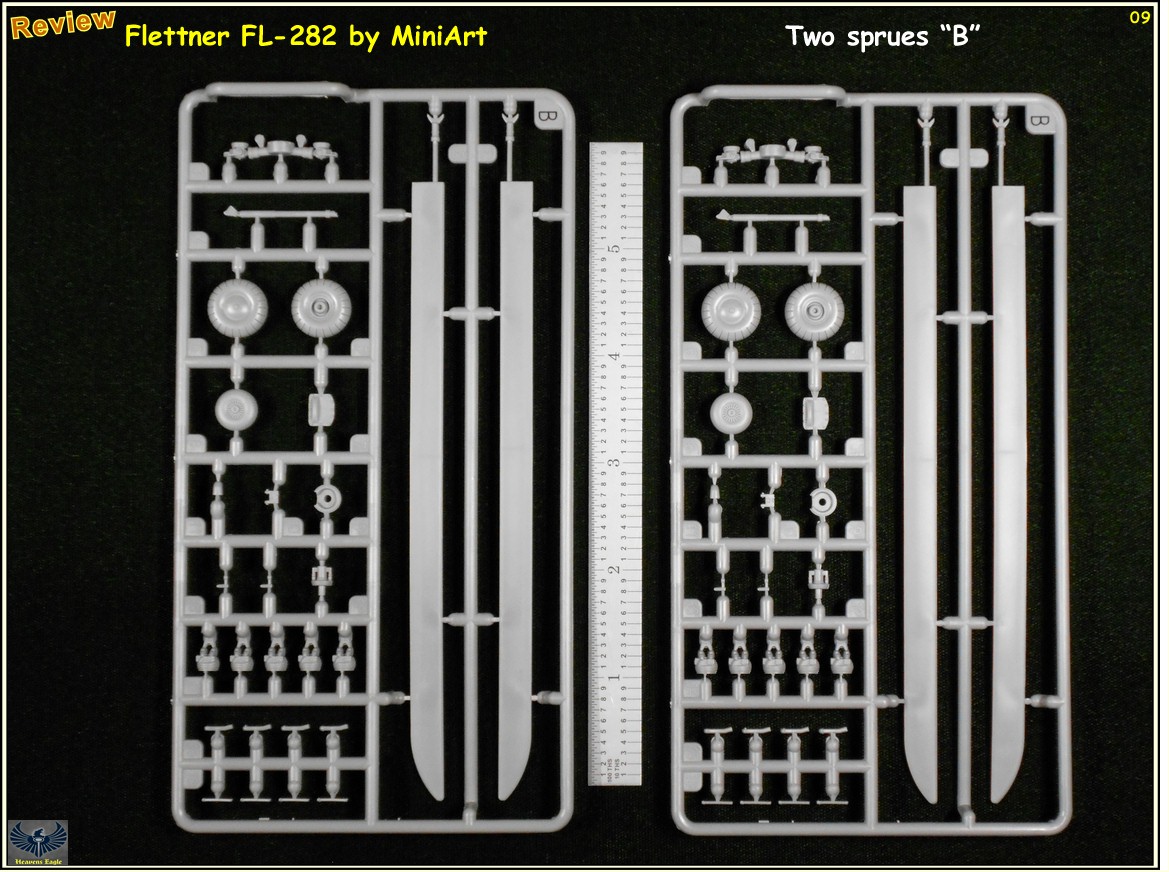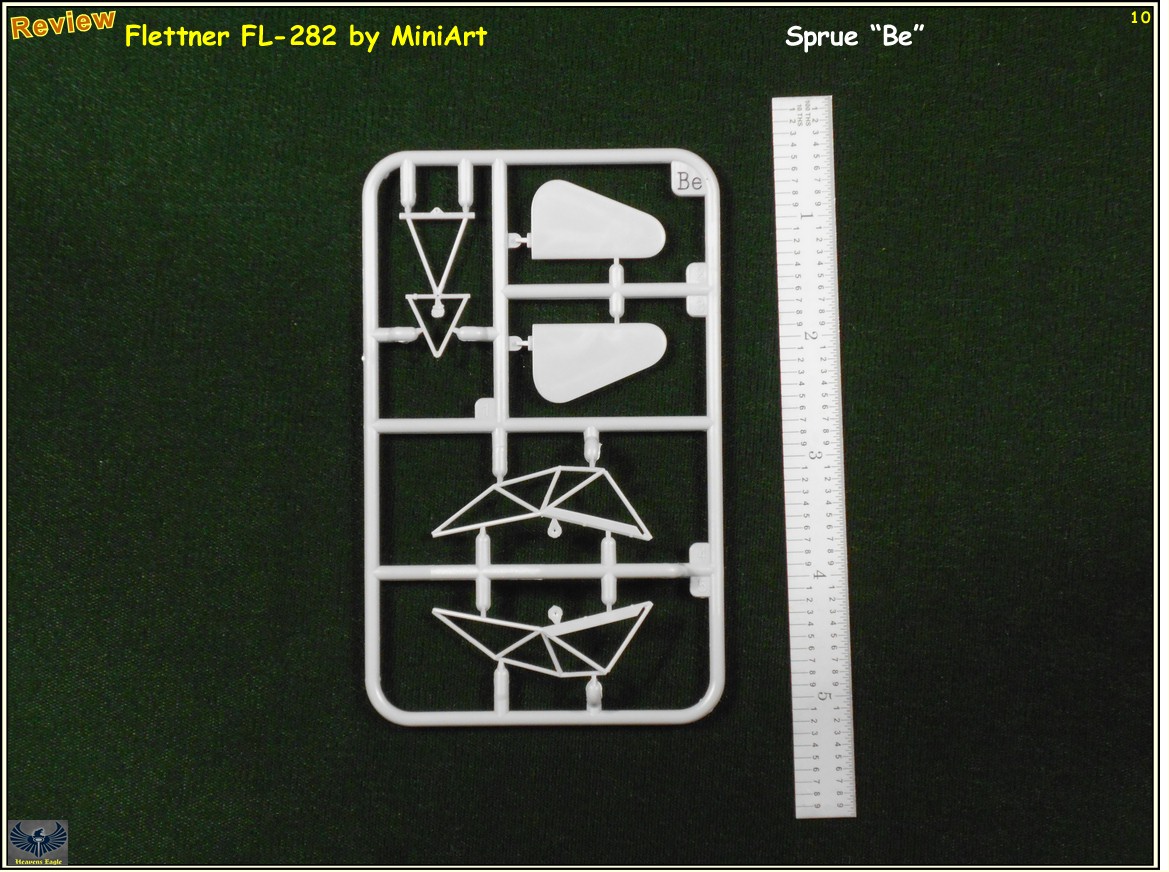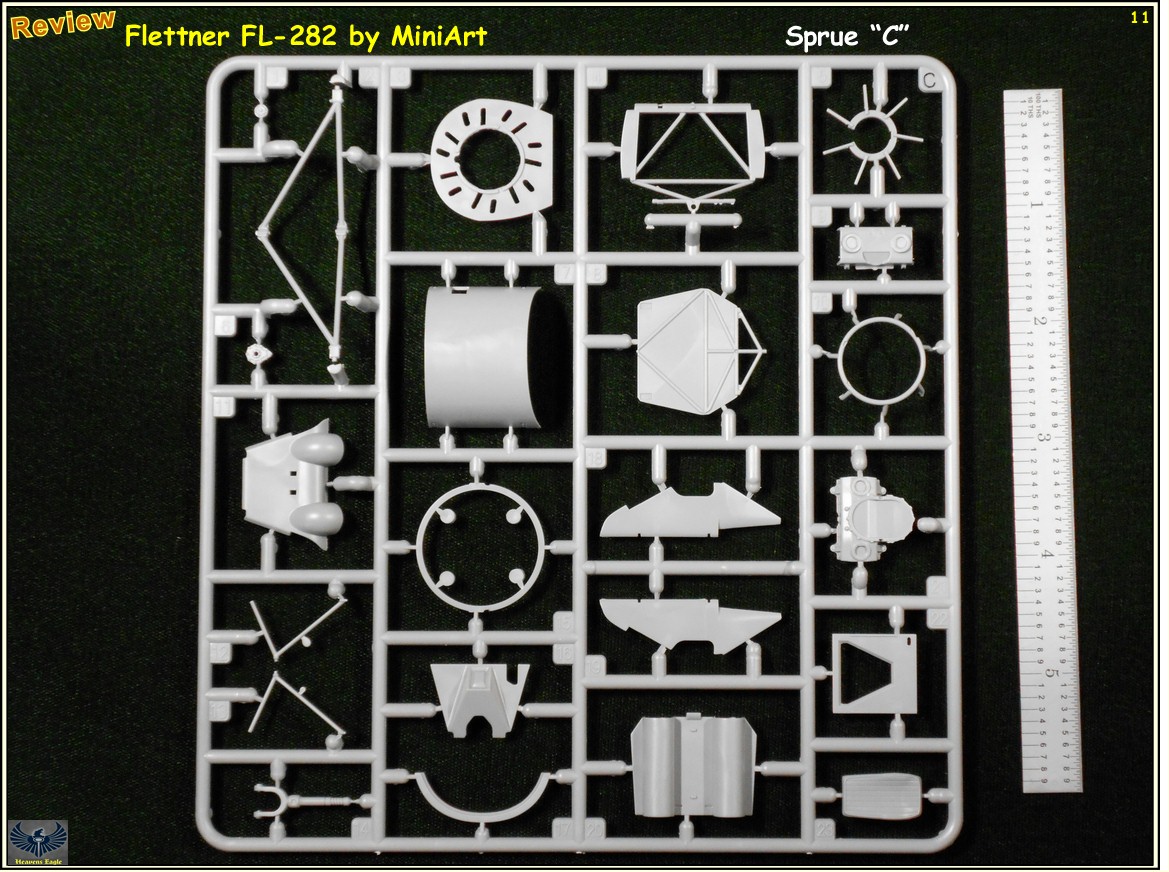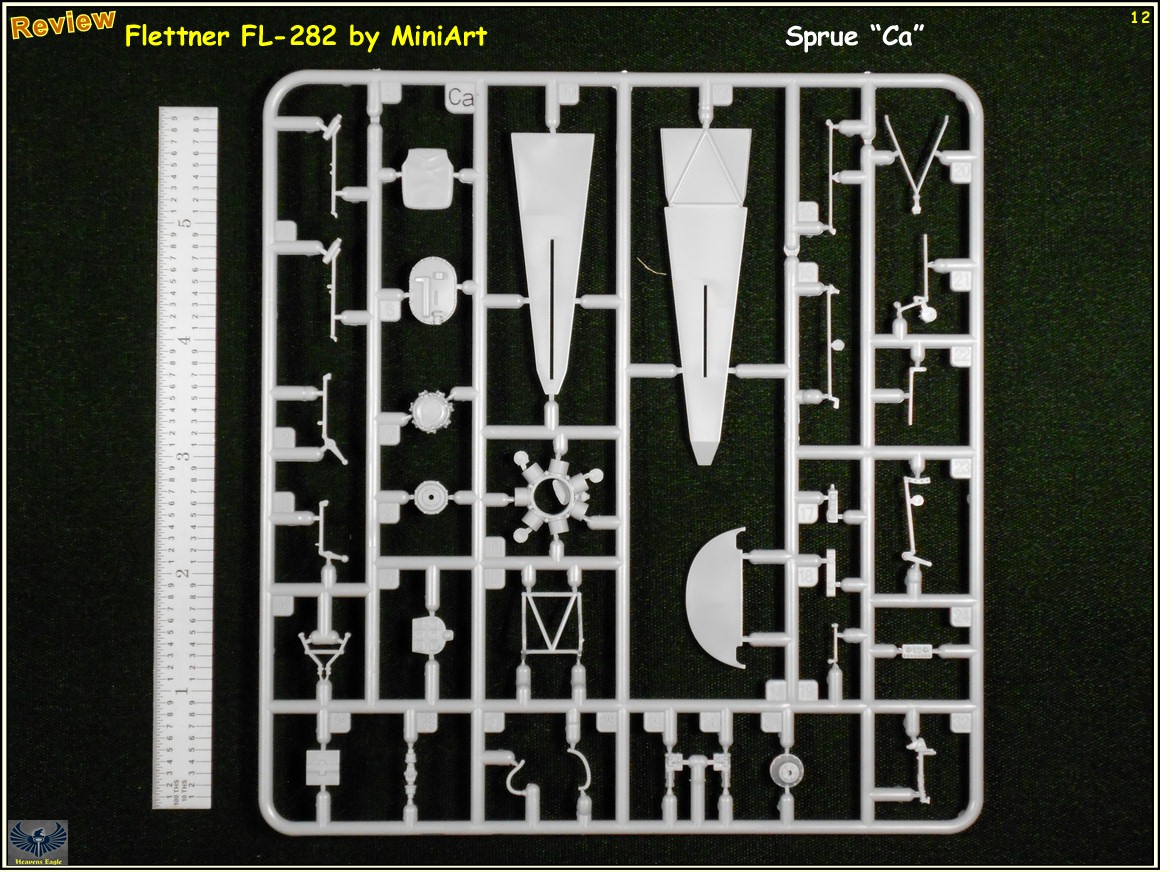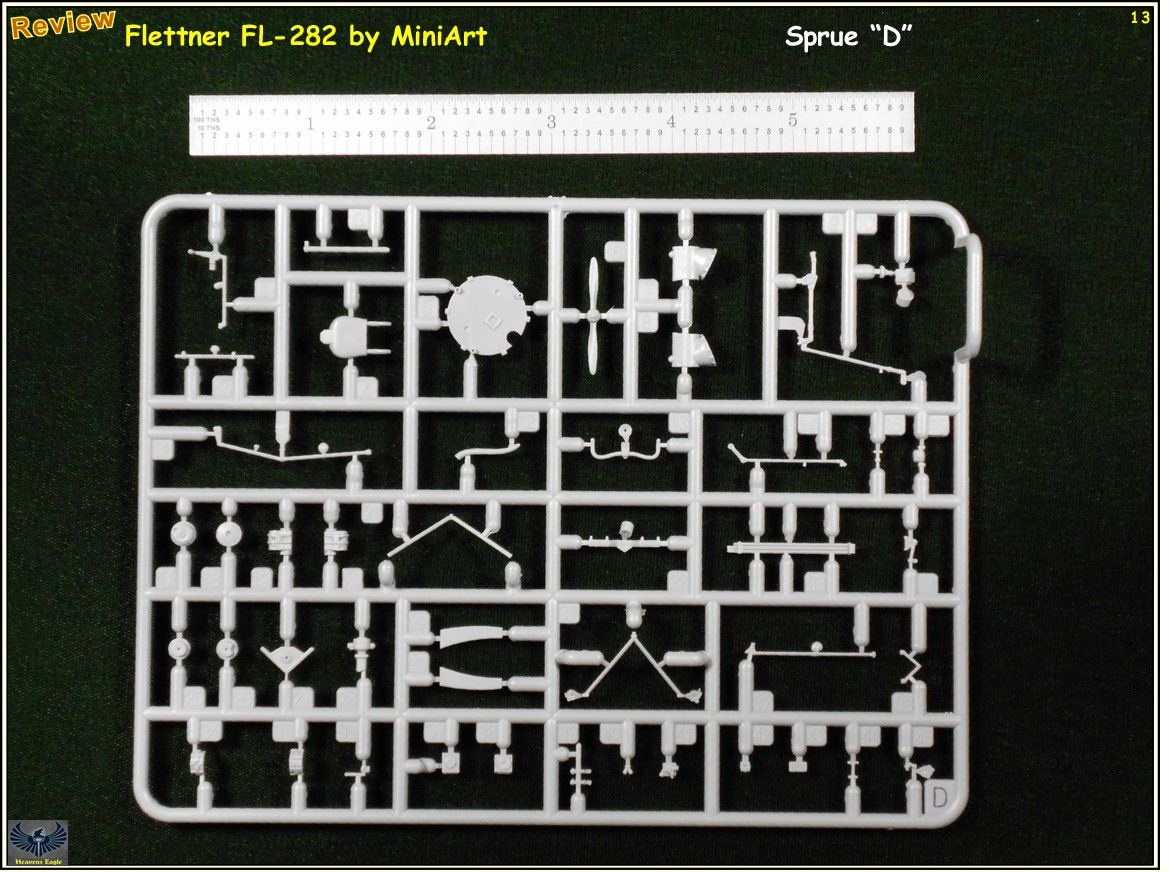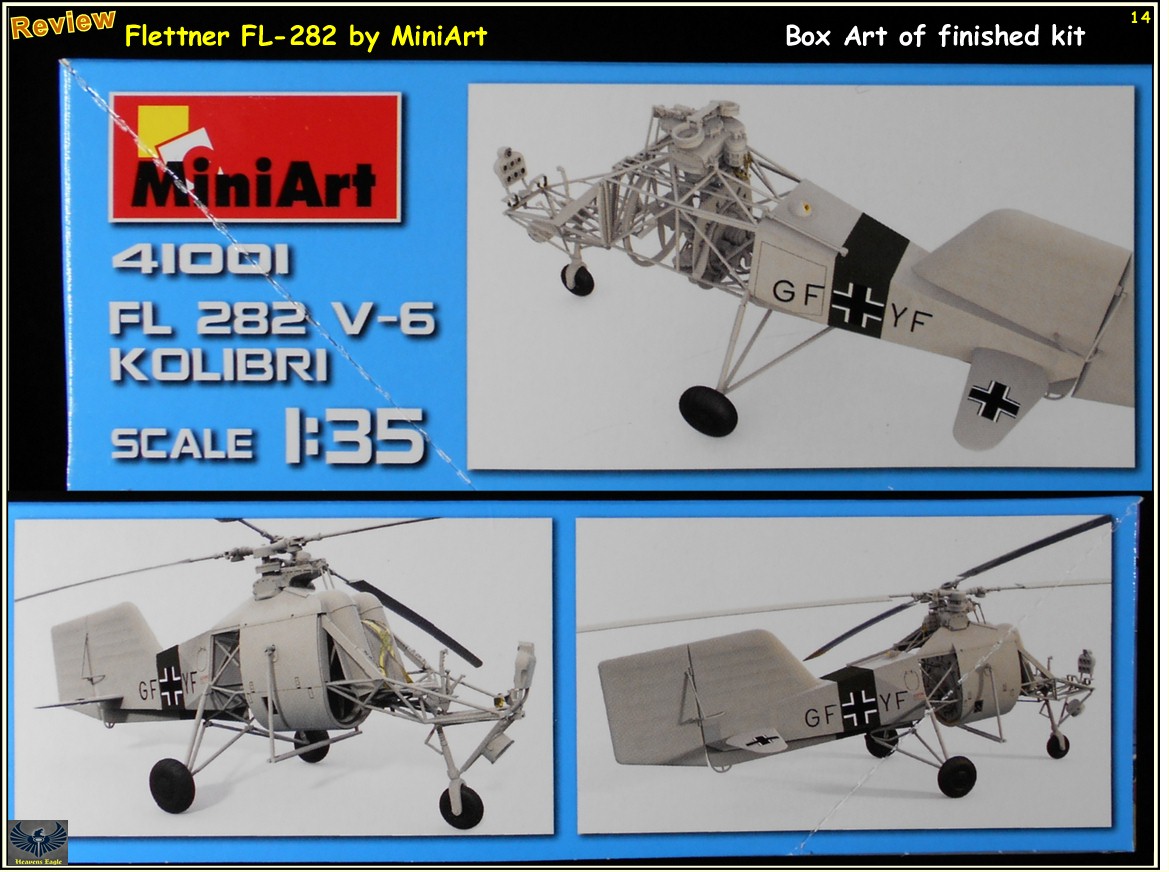 For pricing, on May 05, 2018 it is available from FreeTime Hobbies for under $40 US. I purchased mine from an ebay source in the Ukraine.
Discuss this article in the forums (8 replies).
Details

Parent Category: Reviews and News
Category: Tools
Created on Wednesday, 02 May 2018 13:44
Last Updated on Wednesday, 02 May 2018 13:44
Published on Wednesday, 02 May 2018 13:44
Written by Paulw
Hits: 1515
Sparmax Gp-50
Airbrush selection tends to be personal. Decisions made on a variety of factors from how good it looks to the action. Spray patterns and a myriad of of other features. For me it is function and cost of the unit but with the variety of paints and primers out there I wanted to get something that could handle the heavier viscosity of primers like Vallejo's polyurethane surface primers and the new Stynylrez. While these primers work well thinned with many of the available concoctions out there I still wanted to be able to just spray straight out of the bottle.

I have used many different brands of air brushes in the past few years but none has done the job for me as well as my Sparmax Max 35.





This is a .35 mm gravity fed dual action brush that is on the order of Iwata and Grex. I came upon this brush by accident while looking for a suitable brush that tickled my fancy. I was surfing through some ads and noticed that Tamiya had their own airbrush system so I did a little more research and found out that at the time Tamiya was using Sparmax for their systems.

Sparmax manufactures an extensive line of air tools out of Taiwan. Large scale industrial as well as home and hobby uses can be dealt with using their products. I happened to stumble upon my Max 35 at one of the national hobby chain stores with a 40% discount coupon and I walked out with this brush for a grand total of about $47.00 plus tax. I have been using it for about 7 years now with only one part that needed to be replaced because of aggressive cleaning. That little .35mm tpm only ran me about $5.00 shipped.





Now I needed a bigger tip size to handle the heavier paints that I wanted to use so I decided to go looking again and came across the Sparmax GP-50 spray gun. Guaranteed to be compatable with my 2 gallon compressor and a nice .50 mm tip. This pistol grip airbrush can be had for anywhere between $70 and $120. Still much less that the higher cost brushes. It looks nice and surprisingly it has a good solid feel.
It is a side feed dual action brush with two sizes of color cups. 15cc and a 7 cc.





I couldn't wait to give this thing a go so I stripped it down and cleaned as much of the manufacturer's lube out of it then assembled it together again. It comes apart rather simply and most of the parts reflect the .50 mm size. The tip to me looks robust almost huge. All of the threads are sharp and the chrome plating is done rather well with no peeling.

I put some cleaner in the smaller cup and shot it through the gun and out came a rather forceful cone of spray. Man this should cover very well. I then tried some Vallejo paint directly from the bottle and this is where I ran into a problem. The brush started sputtering and spitting and left quite a bit of material in the cup. I took the cup off and did some examining and found out that the channel thet runs through the cup to the brush is of a real small diameter. OK, so now it won't spray the thick stuff. I thinned it out to about 60/40. Then I shot it again and had a much better result. I sprayed some black paint on an old plastic sign card and with just a couple of passes it proved to spray and cover a given area in just a couple of passes.





All in all Even though this brush is a disappointment in that I can't use it for what I wanted to I am sure that with the right pressure that I can get some good coverage in a larger area. I did come away from this thinking I can really use it for thinner paints Like the AK Xtreeme metal lines for covering a larger areas but I kind of think that won't be too often though.

I will have to wait until later to get the proper spray system for those heavier colors and primers. They're out there.
Discuss this article in the forums (3 replies).
Details

Parent Category: Masters Class
Category: Laurence Maftei
Created on Sunday, 22 April 2018 19:31
Last Updated on Sunday, 22 April 2018 19:31
Published on Sunday, 22 April 2018 19:31
Written by bob letterman
Hits: 1545
Laurence Maftei (White Wolf)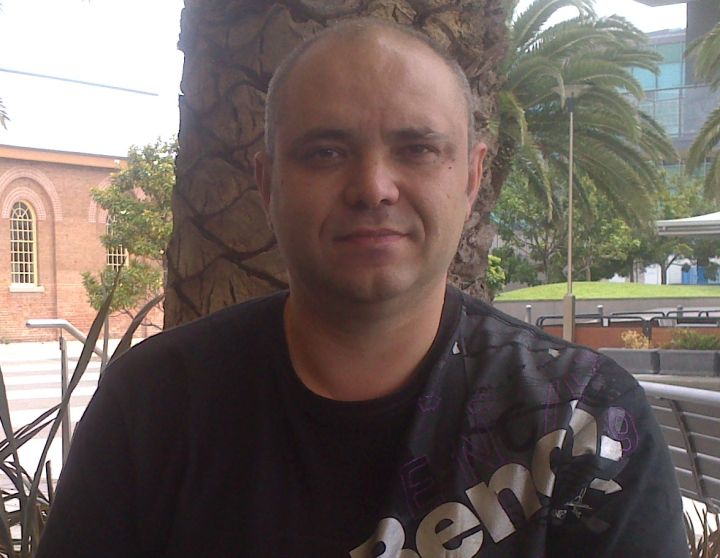 Laurence was born quite a few years ago, half a century to be precise, in the country of Romania, that is most famous for one of its' provinces, Transylvania, and the pointy toothed creature of the night, Count Dracula. When he was a kid, he got a present from one of his parents' friends, a model kit of a Soviet Union plane, an Ilyushin IL-18, followed shortly by another one, an IL-62. They were made in the Democratic Republic of Germany, came complete with a small brush, paint and glue. That was the beginning of his modeling experience, some 40 years ago.

When he was 34, he decided to move to Australia. Laurence started a new life down under, and, after some turbulent times, in an otherwise peaceful and relaxed country, he met his other half, Anne, in 2007. After moving several times for work, they settled in Adelaide, South Australia. By then, he was building models for fun, not really following any rules or having any sophisticated tools, brushes or paints. All that changed in 2011, when he decided to enter a few models at the oldest running expo in Australia, the South Australian Plastic Model expo. Laurence scored a third place in dioramas with a creation that he says would make any serious modeler laugh. But, everything grew from there, especially from observing other models and then trying to learn and become better.


The very next year, in 2012, they moved to Sydney for his job. They love it there, and the new location has been kind to them. He joined our modelersalliance.com website later in that same year, 2012, and that turned out to be a fantastic opportunity. On top of meeting some fantastic modelers, there was the learning, step by step and otherwise, and he says the learning hasn't stopped since.

Laurence has participated in many competitions on the Eastern Coast, such as Sydney, Brisbane, Canberra, and quite a few regional ones. Awards and trophies began coming his way, articles published in ModelArt Australia magazine, but the most valuable lessons came from learning from mistakes and failures. Learning never stops, coming across something new and exciting happens routinely.

Laurence appreciated the Master's Forum and felt it was an inspiration.The following are his words:

Thanks Bob L., having my name in the Masters Forum is certainly something very special to me. Also, a big thanks to Bob Britt for all his hard work in making MA happen and keeping it running. You rock mate, keep up the good work.

Last, but not least, a big thank you to everyone on MA. Fantastic work, very inspiring models and, overall, a fantastic bunch of guys all together.

I am proud to Introduce (White Wolf), Laurence Maftei, as a new member of the Master's Forum.

Bob Letterman
Discuss this article in the forums (16 replies).