Modelers Alliance Logon
Search
Welcome to Modelers Alliance Website
Details

Parent Category: Masters Class
Category: Anthony Reeves
Created on Thursday, 03 June 2010 16:49
Last Updated on Sunday, 08 June 2014 12:48
Published on Thursday, 03 June 2010 11:00
Written by moon puppy
Hits: 1979
Here at Modelers' Alliance website, We have a unique situation where we have several masters of the scale modeling world participating in discussions and sharing tips and techniques of the craft. One of those Masters is Anthony Reeves, we all know him as Ant, aka Treemendus.

If you have not seen Ant's work take a moment to check out this Masters Classes and previous forum postings and you'll agree with us that Ant is a Master of his craft.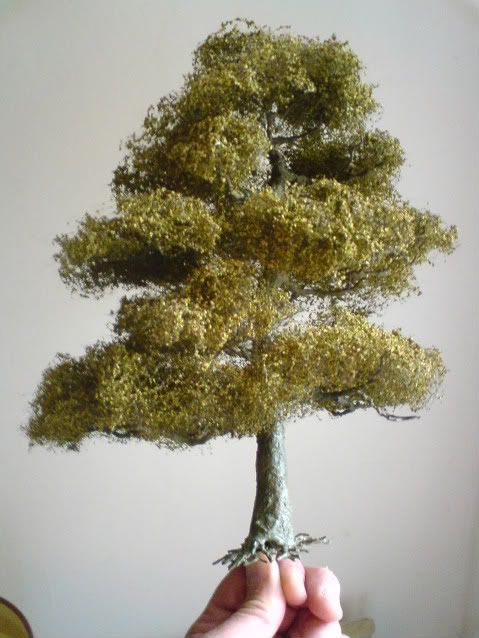 Read more: Groundwork Class with Anthony Reeves
Discuss this article in the forums (108 replies).
Details

Parent Category: Reviews and News
Category: Aftermarket
Created on Friday, 28 May 2010 23:32
Last Updated on Wednesday, 22 May 2013 16:03
Published on Friday, 28 May 2010 11:00
Written by moon puppy
Hits: 1471
Just thought I would share with you my recent order with Scale Hardware. I was looking for that something special for my F4F-4 Wildcat and thought some nuts and bolts would work well. I have seen the website a couple of times but never bothered to order. I pulled the trigger this time and ordered 3 sets of simulated bolts, .5mm, .85 and 1.0mm bolt heads.
Details

Parent Category: Reviews and News
Category: Aftermarket
Created on Sunday, 16 May 2010 13:16
Last Updated on Saturday, 01 June 2013 23:13
Published on Sunday, 16 May 2010 21:15
Written by Yago Alonso
Hits: 1625
My name is Yago. A Spanish modeller with passion for the dioramas. I like to work in 1:35 scale, but I like more to work in dioramas. I will be adding reviews to Tanks and Things and I hope you will find them useful.
Today I would like that you know this Spanish brand called DEJUGUETE....
The past year, was born a new brand of modelisme from Spain. This brand is
DEJUGUETE.
They want to develop a new line of complements and buildings.
 They look for original and attractive pieces. They want a good quality of reproduction. For this it is fundamental to be documented well by planes, photos, measures, scale, etc.
The materials that they use are: resin for the buildings; laser cut for the complements, windows and doors; and photoetched in some elements.

In addition, they can develop any particular order.
Some examples are... (
Click on image to see more details
)
Read more: New brand from Spain: DEJUGUETE
Discuss this article in the forums (5 replies).