Modelers Alliance Logon
Search
Welcome to Modelers Alliance Website
Details

Parent Category: Masters Class
Category: Joe Hudson
Created on Tuesday, 15 June 2010 17:16
Last Updated on Wednesday, 22 May 2013 16:25
Published on Monday, 14 June 2010 20:00
Written by Joe Hudson
Hits: 2052
Here is a really, really quick step by step on painting flesh.  I did not take a picture of the paint bottles but if you would like me to I can do that.  I did this when a friend  came over for a visit and we did it kind a of quick but not with so much detail.  You can spend more time and get into a lot more detail.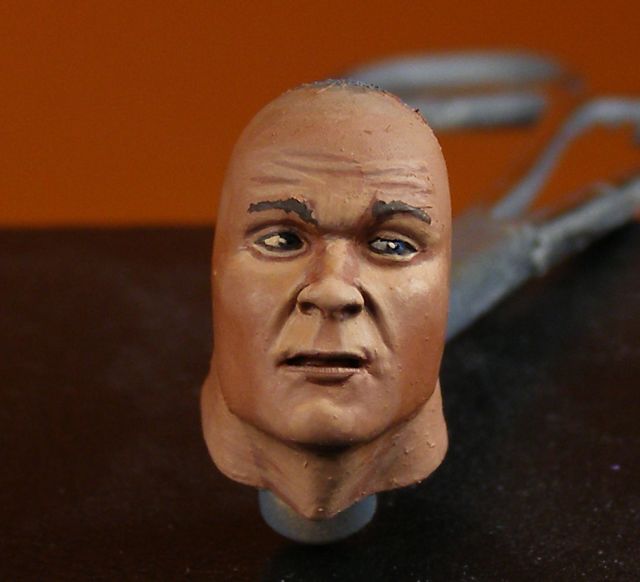 Paints:  All of these are Vallejo's and I did use a wash of Mars Brown Artist Oil paints
Beige Red
Mahogany Sand or it may say Mahogany Brown
Hull Red
Sunny skin tone
Basic Skin tone
Black
Off white
Blue
Burnt Umber
Read more: Painting Faces Step by Step
Discuss this article in the forums (8 replies).
Details

Parent Category: Reviews and News
Category: Aftermarket
Created on Tuesday, 08 June 2010 14:55
Last Updated on Saturday, 01 June 2013 23:05
Published on Tuesday, 08 June 2010 01:00
Written by sharkmouth
Hits: 1264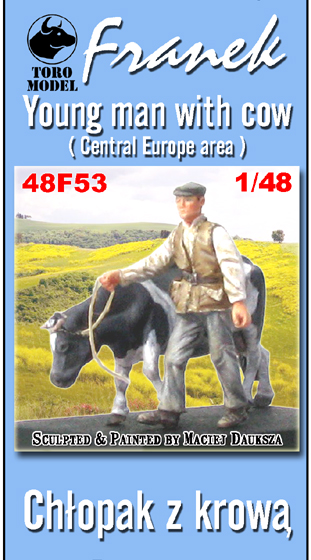 An interesting diorama addition in the form of a young lad leading a cow.  This is to 1/48th scale and will probably appear on many dioramas.
Details

Parent Category: Books and Mags
Category: Modeling
Created on Wednesday, 02 June 2010 14:25
Last Updated on Saturday, 01 June 2013 23:10
Published on Friday, 04 June 2010 01:25
Written by administrator
Hits: 1330
Hi all
I was over with my Dad the other day, he is not enjoying the best of health, hell he is 84 ,as he says "I'm getting my moneys worth out of the NHS " hell he makes me laugh, we seem to do a lot of talking these days, not that we did not in the past, but we appear to do more now.
He still does his oil and water painting and is very active in the community. He says he knows the old clock of time is ticking when Remembrance day comes along and another face is gone. He was the only one able out of his group who landed on D-Day to lay the wreath, in fact there is only 2 left, Ted Chapman VC one of his pals died a few years ago.
My dad goes back every year. Although he does not drive and the numbers dwindle, he feels that he has an obligation to do it for as long as he can. I went with him for the 40th Aniversary o the D-Day landings and an enduring relationship with a small Normandy village followed.
Discuss this article in the forums (16 replies).