Modelers Alliance Logon
Search
Welcome to Modelers Alliance Website
Details

Parent Category: Reviews and News
Category: Kits
Created on Friday, 03 September 2010 14:04
Last Updated on Wednesday, 22 May 2013 16:32
Published on Friday, 03 September 2010 06:00
Written by Kreighshoer
Hits: 1196
DML call the deck with a new Panther Ausf. A!
Based on "The Black Knight" Manga  from Motofumi Kobayashi, DML releases this beautiful new Panther Ausf A kit:
Details

Parent Category: Reviews and News
Category: Aftermarket
Created on Thursday, 05 August 2010 08:47
Last Updated on Wednesday, 22 May 2013 16:03
Published on Thursday, 05 August 2010 10:20
Written by Kreighshoer
Hits: 1070
Verlinden Productions are releasing several new items:
#2602 Soviet Infantry WW2 Death Run: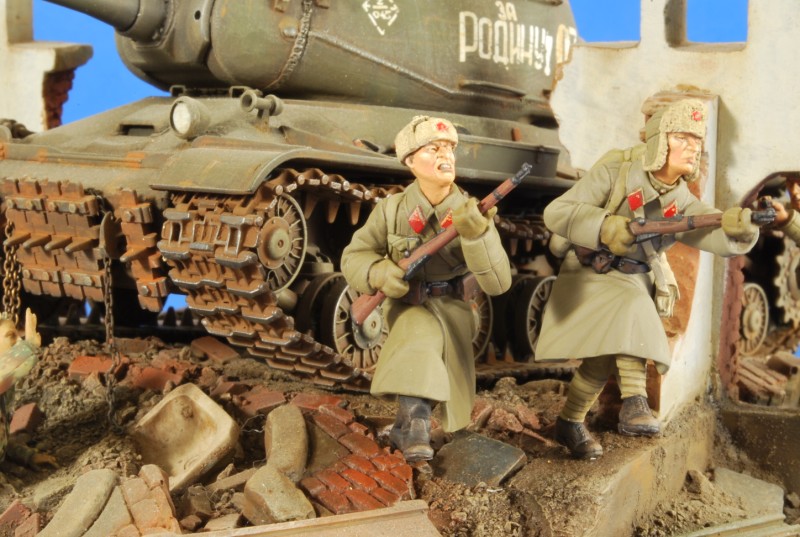 This double figure set provides two Russian infantrymen in aggressive running poses. Both wear long winter coats and soft caps & gloves, and are armed with Moisin-Nagant rifles
Details

Parent Category: Masters Class
Category: Giovanni Azzara
Created on Thursday, 22 July 2010 14:59
Last Updated on Wednesday, 22 May 2013 16:11
Published on Thursday, 22 July 2010 14:59
Written by gioazz
Hits: 1648
Ciao a tutti (Hi all),
I've tried to think how I could contribute to this amazing community and share my little knowledge and experience with you all.
Well, thanks to Laura and Bob's amazing interactive painting thread I had this great inspiration.
My idea, or better their idea, is to have interactive painting session, will show you a step by step of this great figure from Alpine, which I've replaced his head with another one from the same Alpine range, but any figure will do, I just thought you would like to see a 1/35 figure.
Of course to be a real interactive thread I need you to help me, so I will post one step at the time and I will ask you to do the same to "unlock" the next step and so on.
I hope you will appreciate this alternative way for my Masterclass .
Let's start, I paint the face with an acrylic base mixing Vallejo and Andrea colours, usually flesh tone, English uniform, a bit of red and a bit of blue; try to get a dark flesh colour .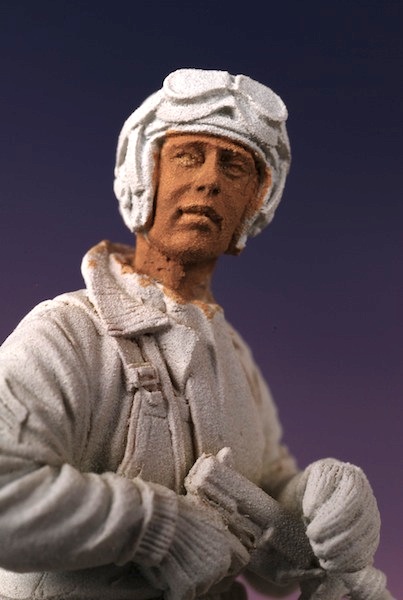 Read more: Painting with Giovanni
Discuss this article in the forums (65 replies).