Modelers Alliance Logon
Search
Welcome to Modelers Alliance Website
Details

Parent Category: Reviews and News
Category: Kits
Created on Saturday, 21 October 2017 10:30
Last Updated on Saturday, 21 October 2017 10:30
Published on Saturday, 21 October 2017 10:30
Written by 135engineer
Hits: 148
SU-35 Kitty Hawk
In box review.




the SU-35 in 1/48 scale from Kitty Hawk has been one of those long awaited aircraft. Fans of red star aircraft may have cause to rejoice .
The first thing to notice is the box art it is quite colorful as we have come to expect from KH. It shows a adversary aircraft going down in flames. They did not miss a step even with that , there is a missile missing under the port wing.




Upon opening the box we are greeted with the standard light grey sprue and yes there are a ton of them. Not counting the 4 sprues of weapons that has come to be a kitty hawk standard , the rest of the box is filled with 4 sprues the upper and lower fuselage halves ......yes I said halves. there are also the clear parts . A fret of photo etch and three separate sheets of decals.
Not counting the weapons the kit builds up in 19 steps . The one thing that stands out to me is the omission of full engines that have been prevalent in other Kitty Hawk offerings. With that being said they have turned their attention to extra detail on the rear of the engines that will actually be seen .
turning our attention back to the cockpit , it has a extraordinary wealth of detail. Seeing is believing. back to the outer of the aircraft the detail is once more well represented with fine panel lines and maintenance access points.




The one worry for me with this kit was the fit of the intake trunks. I have to admit that I did clean up the trunks and dry fit them to the fuselage and was pleasantly surprised to see a lack of issues.
This is one build that I am heartily looking forward to . There will soon be a full bench build review . Until such time I will just admire this beautiful bird........ well done Kitty Hawk keep them coming
Discuss this article in the forums (2 replies).
Details

Parent Category: Reviews and News
Category: Tools
Created on Sunday, 01 October 2017 14:30
Last Updated on Saturday, 21 October 2017 10:31
Published on Sunday, 01 October 2017 14:30
Written by reconron
Hits: 216
DSPIAE Single blade nipper 2.0
One of the very best cutters ever,in my humble opinion.

Single bladed,the cutter part has one extreme sharp blade opposing a flat stopper surface.
To ensure the durability of the blade,fatigue tests (5000 cuts with 4 mm plastic rods) were run during the product
development stage.

It comes in a box containing the cutters,instructions in Chinese and English,leather holster and plastic cap,
anti rust oil, cleaning cloth and the adjustment tool for the limit regulator (used from forcing the blade and stopper face too much to prevent damaging the sharp cutter part)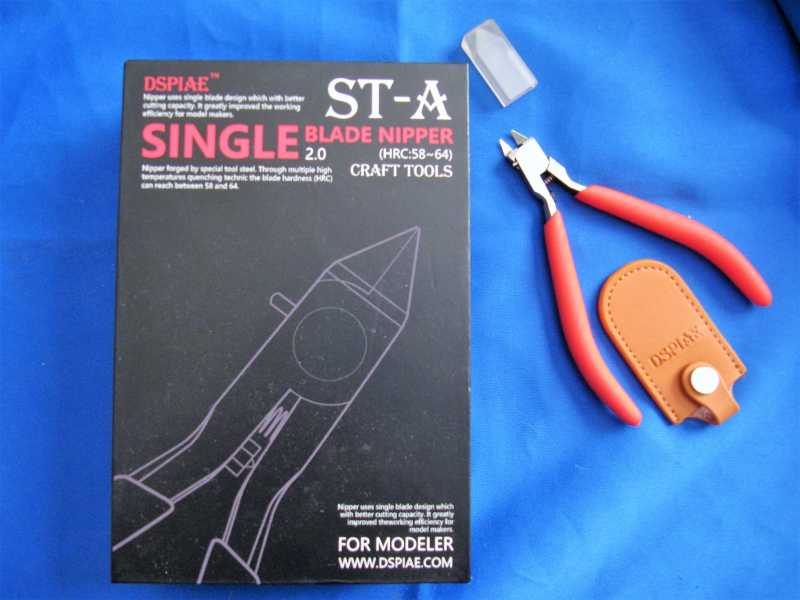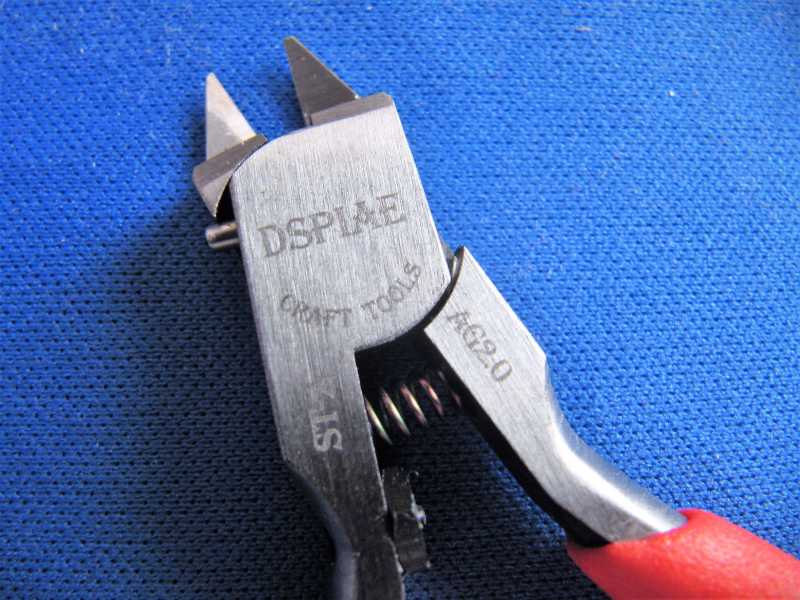 Read more: DSPIAE Single blade nipper 2.0
Discuss this article in the forums (13 replies).
Details

Parent Category: Books and Mags
Category: Reference
Created on Sunday, 17 September 2017 21:12
Last Updated on Sunday, 17 September 2017 21:12
Published on Sunday, 17 September 2017 21:12
Written by Iron Mike
Hits: 178
Sturmgeschutz III On The Battlefield 4
The latest volume of the World War II Photobook Series by Matyas Panczel is out, featuring the Sturmgeschutz III. At 110 pages of clear black and white photos and descriptions of unusual subjects, this is a must have reference for fans of the German SPG. Text is in English and Hungarian and the book is laid out in landscape format, making it easy to use at the bench.





I purchased mine from Amazon for around $33USD, other sources carry it as well. There are twelve volumes in the series, ranging in subjects from World War II.
Discuss this article in the forums (5 replies).